Ideas
Inspiration
30 Entrepreneurs Reveal the Companies They are Starting in 2023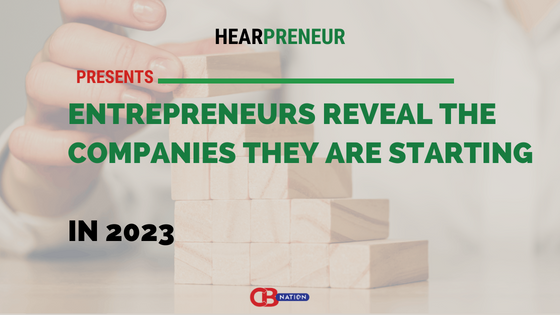 As we wrap up 2022, there are those business ideas you've been longing to start and 2023 is the year to implement them. This could be a home-based business, franchise option or whatever option looks attractive to you. One thing is certain, your business can succeed if you can put in the right energy and bring in the right people to kick-start it. We asked entrepreneurs and business owners about the companies they're starting in 2023 and here are the responses.
#1- Virtual assistance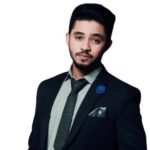 It is my opinion that the need for virtual assistants is great since there is such a high demand for new businesses and there is such a large increase in the number of new enterprises opening their doors. In addition to providing customer care and assistance, a virtual assistant may also develop web pages or compose blog entries, administer email newsletters, carry out sales and marketing chores, generate sales leads, and conduct a variety of other jobs. The need for virtual assistants is expected to increase in tandem with the number of newly established enterprises.
Thanks to Abdul Saboor, The Stock Dork!
---
#4- Branded hospitality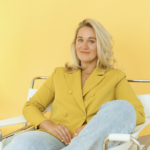 In 2023, we will see more brands that focus on the hospitality space. The majority of new inquiries I've fielded for 2023 projects are about branding luxury residences that bridge the gap between a boutique hotel and Airbnb. Also trending are housewares that are bespoke, unexpected, and conversational. I think a great business to start in the new year (that ride on the coattails of Brook Linen and & Parachute) would be items around hosting dinner parties – napkins, tablecloths, cutlery, dishware, candlesticks, etc.
Thanks to Michelle Wintersteen, MKW Creative Co.!
---
#3- E-commerce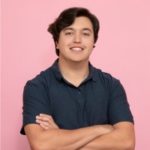 With the launch of 5G internet, I think eCommerce will boom in 2023. This presents a great opportunity for entrepreneurs to launch their own businesses and capitalize on the latest technology. Companies offering innovative services such as automation, delivery, or creative content stand to gain the most. Additionally, companies that can provide exceptional customer service while offering competitive prices are in a unique position
to gain traction and become successful.
Thanks to Carter Seuthe, Credit Summit!
---
#4- Drop-shipping enterprise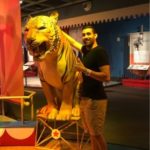 It's my proposal The drop-shipping business model involves selling things that are transported straight from the supplier to the client. As a drop-shipper, you will be responsible for locating suppliers, developing a website, and promoting your items. When a client purchases one of your items, you will place an order with the manufacturer and have the item sent straight to the consumer. To begin drop-shipping, you must locate a supplier and develop a website. Then, you may begin to promote your items on your blog and social media profiles.
Thanks to Matthew Magnante, FitnessVolt!
---
#5- Online teaching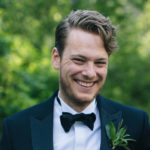 Teaching online lessons is, in my professional opinion, one of the most effective small business ideas we discovered during our investigation. Many people are interested in teaching, but they don't necessarily want to quit their jobs, return to school, or do anything similar to pursue the profession. If you have a passion for teaching and are interested in making additional money, you may want to try creating an online class platform based on your area of expertise.
Thanks to Kenny Kline, BarBend!
---
#6- Food delivery service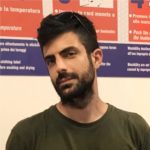 Opening a restaurant requires a large financial investment and substantial initiative. There are just too many moving parts, from the overall layout of the restaurant down to the cutlery's color and pattern. Try creating a food delivery service if you've been considering a startup but don't have the capital to do so. Your business model involves cooking and delivering delicious meals to people at their places of employment or at their homes.
Thanks to Oliver Goodwin, Synthesys.io!
---
#7- Making and selling website themes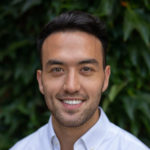 If you know how to code, especially front-end development, you can use your skills to make money by making and selling website themes online. WordPress theme development and ThemeForest sales are possible ventures, depending on your skill level. If you have a basic understanding of CSS, HTML, and JS and want to create a WordPress theme, you can do it with Bootstrap and then share it on GetBootstrap, even if you don't know much about WordPress. In order to make this idea for a small business a reality, consistency, and tenacity are crucial.
Thanks to Sean Stevens, Immerse Education!
---
#8- Property management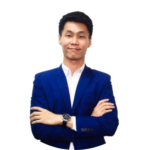 Property management is a good way to make money, especially if you already know how to run a business or are good at making software for property management. It's just that many homeowners in this city don't have the time to manage multiple properties. To handle tenant screening, rent collection, maintenance requests, and evictions, you need someone you can trust. With the right property management software and some experience in the real estate market, you might find success as a property manager. If you think you can handle the difficulty, then go for it.
Thanks to Jaden Oh, TRAFFV!
---
#9- Infant supply industry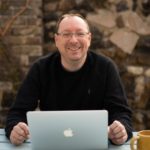 My prediction for 2023 is that the infant supplies industry will be ripe for new entrants. No of the state of the economy, baby supplies are always needed, and so is child care. Spending on children is resilient against economic downturns, maintaining its relative growth rate compared to other sectors. That suggests that a store selling baby products could be a successful venture. Opening a store or selling online does not require specific education, but you will need the proper equipment.
Thanks to Pete Chatfield, Household Money Saving!
---
#10- Software development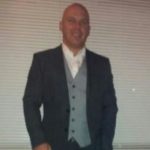 Developing software that can safeguard online accounts for small businesses is, in my opinion, a wonderful business to begin, particularly if you have a talent for technology and are interested in finding a means to thwart the efforts of hackers. Customers who conduct business online should feel confident that their financial information is protected within their online accounts. Retail and online banking are two examples of enterprises that require this level of security.
Thanks to Derek Bruce, Skills Training Group!
---
#11- App development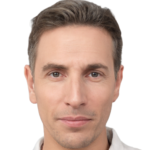 In my opinion, the app industry has entered an altogether new phase because of the proliferation of smartphones. You should give some thought to working in app development if you are proficient in coding, knowledgeable about technology, and able to learn new things quickly. There are two methods to tackle this situation. To begin, you have the option of developing your own app. The second option is to work with a model similar to an agency and offer your app development services to other businesses.
Thanks to Adam Wood, RevenueGeeks!
---
#12- Video marketing agency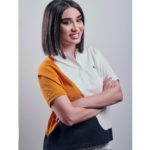 As the CEO of an SEO agency, I have seen how important video marketing has become for businesses of all sizes. Many of our clients have expressed an interest in using video as part of their online marketing efforts, and we have seen firsthand the impact of videos on search engine results. Our clients achieve a high return on investment (ROI) from their video marketing efforts, making it a lucrative opportunity for a video marketing agency. With the increased demand for video content, a video marketing agency can offer a wide range of services, from video production to distribution and analysis.
Thanks to Maria Harutyunyan, Loopex Digital!
---
#13- Consultation business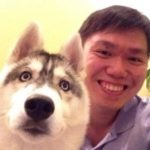 Consultation is a service-based business. It pertains to advising individuals and even provides solutions to companies struggling to make a name for themselves. If you're well-versed in a particular industry, you would have knowledge that others wouldn't. This can be used to either skyrocket a company's sales or identify market gaps. As a consultant, you would need to provide ventures with practical advice. Such as how they can combat the current recession and make decent money for the company.
Thanks to Perry Zheng, Cash flow marketplace!
---
#14- Government contracting business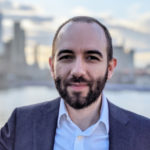 Now is an excellent time to start a government contracting business. Government contracting is relatively insulated from broader economic trends and the risk of recession. The federal government and many state and local governments give preferences to small businesses as well as minority, woman, and veteran-owned businesses, and the federal government offers free education and training to help you get started.
Thanks to Justin Siken, HigherGov!
---
#15- Affiliate marketing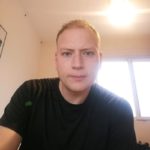 Affiliate marketing and signing up for affiliate programs is one of the best passive income-generating businesses you can start in 2023. All you need is a niche website or an engaged community where you can post product or service reviews with affiliate links. You will earn commissions for every purchase made through your links. To generate good income, choose to review and create content about products or services you are passionate about and have expertise in.
Thanks to Camilo Atkinson, DPV Transportation Worldwide!
---
#16- Artificial intelligence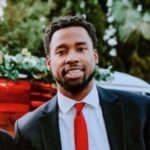 AI companies are a strong choice for entrepreneurs looking to start a business in 2023. The demand for AI technology is rapidly increasing across a wide range of industries, and there is a growing need for companies that can provide innovative AI solutions. Starting an AI company in 2023 also allows for the opportunity to be at the forefront of this rapidly evolving field and to potentially achieve significant growth. It is important to carefully research and assess the market demand for AI products or services, as well as the competition, before starting an AI company.
Thanks to Brenton Thomas, Twibi!
---
#17- Pet health and wellness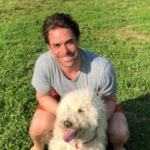 With the millions of pet adoptions throughout the pandemic, pet wellness products are more in demand than ever. These days, self-care extends beyond you to include your family, friends, co-workers, and pets. Choosy pet parents are looking to buy products that are not only good for their pets but also good for the planet with natural formulas and eco-friendly packaging. Finding ways to make their lives better will result in entirely new categories of pet wellness products popping up in the industry in 2023.
Thanks to Josh Weiss, Reggie!
---
#18- Proofreading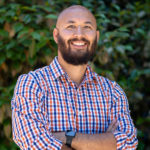 A proofreading company could be a profitable venture. There are a wide variety of proofreading opportunities available out there, making it one of the most profitable businesses you could start in 2023. People who are detail-oriented, like to read, or just like to correct their work will benefit from starting such a company. It's a well-paying skill that businesses need for contracts, marketing ads, business documents, and many other written materials.
Thanks to Nick Allen, SportsLingo!
---
#19- Social media management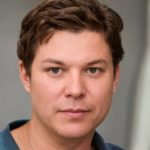 Nowadays, businesses are heavily using social media as their main marketing strategy so the social media manager position has been created. Being a social media manager entails you releasing content and managing them to engage users into viewing your website, products, and services. You'd only need your iPhone to manage this content and analyze these metrics so you can work anywhere else in the world as long as there is an internet. Aside from that, you can also make video content and upload it to Youtube.
Thanks to Craig Miller, Academia Labs LLC!
---
#20- Mission-driven organization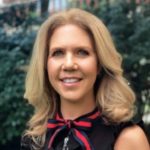 While there are many great types of businesses entrepreneurs can start in 2023, I think the 'best' type of company to start is a mission-driven organization. This can be just about any type of for-profit business so long as it balances profit with purpose. An added bonus is if the company decides to apply for Certified B Corporation designation. While this type of audit does take some time and energy to complete, businesses that opt in for Certified B Corps can achieve a triple bottom line of achieving profit which is better for people and the planet.
Thanks to Deborah Sweeney, MyCorporation!
---
#21- Cloud computing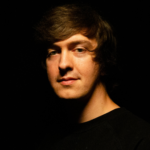 Cloud computing is becoming an essential part of many businesses. If you're tech-savvy and have an interest in this sector, consider starting a cloud computing business. You could provide cloud storage and computing services, or offer website hosting, software development, and other IT services. You can start small and expand as your business grows. Plus, there is a huge potential for growth as the demand for cloud services continues to grow. By keeping up with the latest trends and technologies, you'll be able to stay ahead of the competition and offer your clients the best possible services.
Thanks to Jared Floyd, Ajax Creative!
---
#22- Launching a tech startup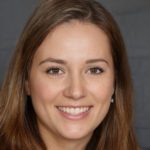 With the continued growth of the internet and the emergence of advanced artificial intelligence technology, there are endless opportunities in the tech world. Whether you're launching a startup or taking a more established approach, there's always room to make a name for yourself in the tech industry. Companies like artificial intelligence, blockchain, and virtual reality are all gaining traction, and their future looks promising. By launching a tech startup, you can create a product that serves an untapped market or becomes a leader in its field.
Thanks to Jeanette Fusco, HiHomePicks!
---
#23- Selling handmade goods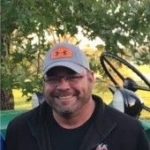 Many people prefer to buy handcrafted goods. They are ready to pay a good amount of money if they can get a high-quality product. So, if one starts a business company selling handmade goods, it will be lucrative. And it will be better if the products are eco-friendly. If you have creativity in making handicraft items, you can start your business by trading your products. With time you can hire local artisans to expand your business. Also, make it an online business. As a result, you can sell your products even to other countries.
Thanks to Shawn Mahaffey, Wingit!
---
#24- Resume-writing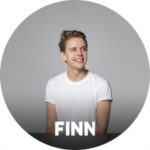 If you have the gift of writing and a keen understanding of the working world, start a resume-writing business in 2023. We're already seeing layoffs rise and plenty of highly-skilled job openings on the market. You can help your clients create cover letters and portfolios they'll be confident to share. You don't need any special educational requirements to get started, but writing proficiency, understanding of ATSs and resume-filtering technology, and keen insights from recruiters will help you (help your clients) succeed.
Thanks to Maximilian Wühr, FINN!
---
#25- Online medical supply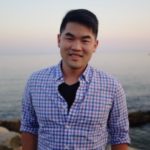 Starting an online medical supply business could be a solid endeavor in 2023. In this business, you will sell medical equipment and supplies directly to businesses or customers. You'll need to find a supplier and of course, build a clean website as your base of operations. Then you can start promoting your products on your social media accounts or blog. Additionally, there's also the option of signing up for an e-commerce platform like Shopify or BigCommerce.
Thanks to Andrew Chen, Videeo!
---
#26- Graphic designing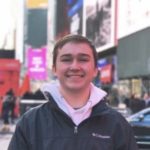 If you're someone with a good eye for design, starting a graphic design company could be a profitable business opportunity for you in 2023. Whether it's for logos, social media graphics, or websites, visual content is a pivotal aspect of any business's online success. Using your creativity and keen sense of design, you can leverage these skills and the high demand for quality visuals into a fruitful venture that enhances the quality of a brand's presence.
Thanks to Dakota McDaniels, Pluto!
---
#27- Budgeting and personal finance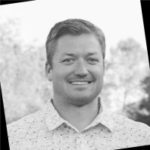 With so many people struggling to manage their finances, there's a growing need for services that offer financial advice. You can help people create budgets, manage their investments, and set financial goals. You don't have to get complex with your advice; you can simply focus on providing strategies to cut costs and save more like couponing and price comparison. To get started, you can offer your services on freelance sites or build a website to showcase your portfolio and services.
Thanks to Gary Gray, CouponChief!
---
#28- Website development and digital marketing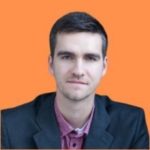 The best business to start in 2023 is a website development and digital marketing firm because of its enormous growth potential. The creation of digital identity has become a need for all organizations nowadays. Even tiny businesses with only a few employees are forced to establish a respectable online presence. Therefore, a website-building company with the best quotations and qualified developers won't have trouble finding clients from the beginning. Additionally, digital marketing must follow website construction in order for the right customers.
Thanks to Daniel Thompson, Salt Water Digital!
---
#29- Housekeeping services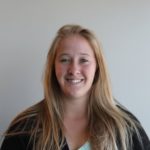 I believe that cleaning services provide essential options for both residential and commercial properties, allowing individuals to delegate activities they dislike or lack the time to do. These services may serve as home-based help one or more times per week, or as a daily resource for business operations. With average hourly fees ranging from $18 to $35, cleaners generate substantial income for simple, yet vital services. Due to the fact that a cleaning service does not require a physical office, and equipment costs are inexpensive entrepreneurs can achieve substantial success in this field.
Thanks to Kelley Van Boxmeer, Motion Invest!
---
#30- Web design agency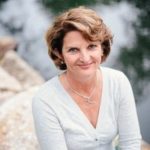 In the early days of the internet, creating a website required the ability to write lengthy, complex programs. But now, owing to no-code options like WordPress and Wix, everything has changed. Consider launching a web design company if you enjoy designing things and don't mind investing time in learning WordPress. During the lifecycle of developing a website, automated web testing occurs. Additionally, you can provide automated testing and web design services and can function as an automation testing business.
Thanks to Martha Carlin, BiotiQuest!
---
What business are you starting next year? Tell us in the comments below. Don't forget to join our #IamCEO Community.