As an entrepreneur, joining organizations or networking groups can allow you to connect with like-minded people who can provide you with information and support, and refer customers to you. One of the best ways to promote your business and increase its name recognition is by joining business organizations and/or communities or associations.
We asked entrepreneurs and business owners to share what organizations, communities, or associations they belong to that help support their businesses, and here are the responses
#1- Young Entrepreneur Council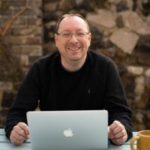 My business is supported by the Young Entrepreneur Council, to which I belong. The Young Entrepreneur Council (YEC) is an exclusive group for business owners under the age of 40. Free FoundersCard membership, 24/7 online support through forums, discounts on products and services, offline events, the assistance of an editorial team to aid in the creation and dissemination of content for the purposes of brand building and media opportunities, and more. We can also give back by volunteering with groups that aid aspiring businesspeople, such as Junior Achievement and others like it.
Thanks to Pete Chatfield, Household Money Saving!
---
#2- Young President's Organization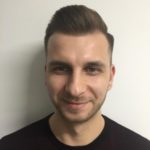 I'm a part of the Young Presidents' Organization, which has been really helpful to my company. The Young President's Organization (YPO) was established in 1950. For business owners under the age of 45, it provides access to a global network and instructional programming. As a member, you can attend a wide range of events and tap into the collective wisdom of the group's many experts. The group also provides counseling for couples and families.
Thanks to Alex Contes, Review Grower!
---
#3- Finance Club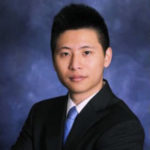 I am enrolled with the Finance Club on LinkedIn to enhance my business operation beyond boundaries. In this LinkedIn group, I can meet like-minded people interested in finance, loan, banking, accounting, and insurance. There are specific fields as subgroups narrowing down the members to connect better. Here, the members share their learning experiences in finance and discuss the top financial crisis globally. You can also find financial forecast discussions between the experts analyzing the pros and cons precisely.
Thanks to Jonathan Tian, Credit Yelp!
---
#4- Through local organizations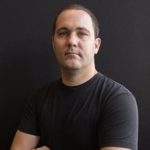 As a CEO of a small business, I aim to support and be involved in local organizations, communities, and associations that can help my mission. I have connected with colleagues to form relationships from which our businesses can both benefit equally. Through these networks, I have been able to access resources that others cannot provide directly. For example, attending industry conventions with leaders from the same domain and connecting with neighboring businesses helps my company to grow in this competitive atmosphere.
Thanks to Luke Fitzpatrick, Drsono!
---
#5- NABE & LinkedIn Groups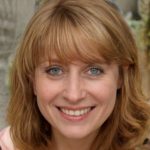 As a CEO, I am proud to belong to several different organizations and associations that support my business. I am a lifetime member of the National Association of Business Executives (NABE), and their resources greatly help me in managing both personal and professional development. I also utilize LinkedIn Groups to build collaborative relationships with people within my particular industry as well as ones that are not related. I also support various non-profit organizations such as the Small Business Development Center (SBDC).
Thanks to Kreisel Jaquish, Hello Vein!
---
#6- NAWBO & WPO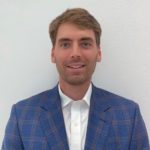 I am an active member of the National Association for Women Business Owners, which provides invaluable resources and networking opportunities to women entrepreneurs around the country. I'm also a member of the Small Business Administration (SBA) and the U.S. Chamber of Commerce, which offer valuable support and resources for small business owners. I am also a member of the Women Presidents Organization, an international organization that provides support and mentorship to women business leaders.
Thanks to Justin Carpenter, Modern Maids!
---
#7- Entrepreneurs Organization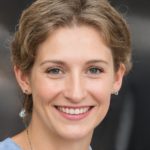 I belong to the Entrepreneurs Organization, a global organization that provides peer-to-peer networking and education to business owners. It helps me connect with like-minded entrepreneurs, shares best practices, learn from each other, and grow together. Additionally, I'm a member of the National Small Business Association, which provides small business owners with resources to help them succeed, including advocacy and networking opportunities.
Thanks to Liam John, One Lucky Couple!
---
#8- Professional communities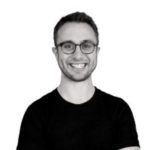 Being a successful business owner in the 21st century requires staying up to date on the latest information and having an array of qualified people to turn to for advice. For me, that's where professional communities come in. From local chambers of commerce to national networks of entrepreneurs, these powerful resources can unlock insights into new strategies and best practices that can help my business stand out. I have used such communities even when starting my own company, and they have always proven invaluable. This is why I continually join new professional communities.
Thanks to Andy Kalmon, Benny!
---
#9- National Federation of Independent Business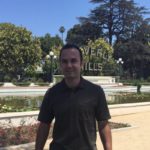 I am affiliated with the National Federation of Independent Business (NFIB). NFIB is one of North America's most effective small business advocacy groups. It is made up of a quarter million small company owners and releases monthly reports on the state of the economy for various industries. For its lobbying work on behalf of small company owners, NFIB is best known. Not only does the NFIB support smaller businesses, but it also releases monthly statistics that are regarded by The Federal Reserve Bank System.
Thanks to Emir Bacic, Pricelisto!
---
#10- Professional Organizations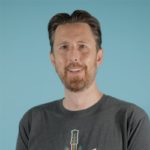 As a founder of an event management software startup, I have found networking in groups such as ILEA, MPI, and NACE crucial in building my personal and professional network in the events industry. In the formative days of my rental business, I had the opportunity to join the board of ILEA. I was able to gain mentorship and comradery with a variety of professionals in different roles and company types. Since then, I have continued to connect with many event professionals, from planners to suppliers, through participation in their events.  It has helped me expand my network.
Thanks to Michael Dodd, Planning hub!
---
#11- Architectural professional group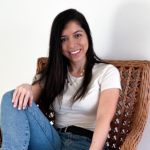 Your CV will appear better, and you'll have the chance to network with other people who work in the architecture field if you join a professional club for architects. These are just two of the many reasons why I think you should consider being a member of an architectural professional group. You will be able to make the knowledgeable connections that are necessary to become an educated and skilled architecture professional by enlisting the assistance of the architectural associations that are listed further down in this article.
Thanks to Claudia Torres, TheFab20s!
---
#12- Business and economics association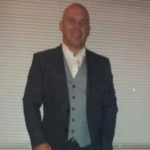 If you are a member of a business and economics association, you may demonstrate to prospective employers that you are dedicated to developing your professional skills and gaining a better awareness of developing trends by demonstrating that you are a member of the association. To highlight the great networking abilities you possess to become a member of a professional organization, such as the American Management Association, or the Association of Strategic Alliance Professionals.
Thanks to Derek Bruce, Skills Training Group!
---
#13- Chamber of commerce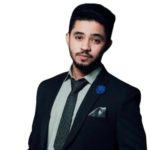 Being a member of a chamber of commerce is more than just an investment in your own business; it's also the ideal method for you and other local home service providers to network and grow together. In addition to finding new clients at a chamber of commerce, you can also use it as a marketing opportunity. Associations give opportunities to network and create crucial business contacts with possible partners that may help your firm expand. These relationships are always useful. Being an active member of a business association enhances your company's reputation.
Thanks to Abdul Saboor, The Stock Dork!
---
#14- Trade organizations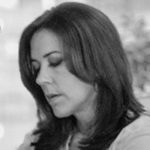 I would suggest that there are many business groups out there, but selecting trade organizations pertinent to the nature of your home service business will substantially assist your networking and growth. Depending on the nature of your business, you may choose to join a business group that encompasses your particular trade or service. If your firm is linked to plumbing services, consider joining the Plumbing-Heating-Cooling Contractors Association (PHCC), a national organization specialized in assisting plumbers to locate appropriate information and networks within their circles.
Thanks to Gene Fitzgerald, BOS!
---
#15- Performance Marketing Association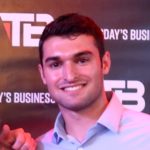 One of my favorite organizations that supports my business is the Performance Marketing Association (PMA). The PMA helps me out by always keeping me up to date with what trends are taking place in the world of performance marketing. Many of the top affiliate and influencer marketers participate in this community so the information that they share from surveys is very relevant. Additionally, they host in-person and virtual events that help me grow my network and learn from others in the industry.
Thanks to Joe Sanfilippo, The Guy's List!
---
#16- National Association of Professional Organizers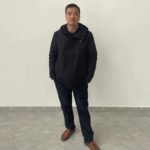 I am a member of the National Association of Professional Organizers, a professional network of independent organizers. This group offers access to a wealth of resources, including industry-specific education, best practices, and a platform to connect with other organizers. This helps support my business by providing business advice and resources that help me stay up to date with the ever-changing industry.
Thanks to Danny Peng, Zhengxin Group!
---
#17- Association of small business owners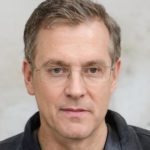 I'm proud to be a member of several organizations and communities that help support my business. I'm a part of the local chamber of commerce, which provides valuable networking opportunities and resources for small business owners. I also belong to professional associations such as the National Association of Small Business Owners and the International Association of Women in Business. These organizations provide me with critical information on industry trends, legislative developments, advocacy initiatives, and other important topics related to running a successful small business.
Thanks to Wolfe Bowart, Vivi.pins!
---
#18- Local networking group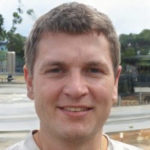 As the CEO of a rapidly growing company, I believe that it is vital to be connected with like-minded professionals. I am deeply involved in several organizations that have allowed me to make invaluable connections and open valuable doors for my business. I am an active member of a local networking group of entrepreneurs just like myself, which helps us all stay abreast of industry trends and develop our businesses. I also work closely with professional associations directly related to my line of work, as these relationships have allowed me to build up my reputation within the industry.
Thanks to George Harrison, PKGMAKER!
---
#19- Several organizations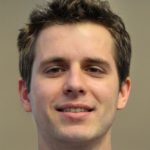 I am a proud member of several different organizations and communities that help support my eCommerce business. These include the National Retail Federation, the E-commerce Association, the Direct Marketing Association, and the American Marketing Association. Each of these organizations has provided me with valuable resources, insight, and guidance, ranging from best practices and strategies to data and research. I'm also part of a thriving online community of fellow eCommerce entrepreneurs.
Thanks to Josh Wright, CellPhoneDeal!
---
#20- Y Combinator's Startup School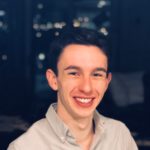 Y Combinator's Startup School was incredibly helpful in my journey as an entrepreneur to start my own business, The program provided valuable resources, including mentorship from successful industry leaders, networking opportunities with like-minded individuals, and access to a supportive community of founders. The curriculum was comprehensive and covered a wide range of topics, from product development to fundraising. Additionally, the structure of the program, with regular check-ins and milestones kept me accountable and on track to achieving my goals.
Thanks to Ethan Isaacson, LegalEase Citations!
---
#21- Online forums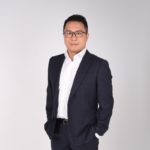 As an entrepreneur and business owner, I value my involvement in various organizations, communities, and associations that help support my business. From local chambers of commerce and professional organizations to online forums and networking groups, these connections provide me with invaluable industry knowledge and resources. I'm able to draw upon the experiences of other business owners and learn from their successes and failures. I'm also able to collaborate with other like-minded individuals.
Thanks to Nick Yu, Beadnova!
---
#22- Three organizations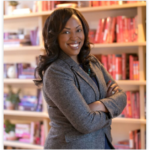 Let's start with Ladies Get Paid. It is one of the most-effective forums for networking, learning, and advancing my business. I actually discovered the venture capital firm that is backing my agency through a post by a member of Ladies Get Paid. The second organization that has supported my business is Chief. My perspective of the work women are achieving was tremendously expanded through the perspectives I gained in a meeting with Chief members. The final community is Superpath. Superpath is a Slack community of content marketing professionals.
Thanks to Catharine Montgomery, Better Together!
---
#23- Industry-specific organizations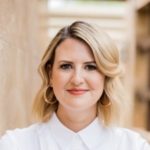 Many small business owners belong to various organizations and communities. These include local chambers of commerce, trade associations, and other groups that offer networking opportunities and resources for businesses in their area. There are many online communities of entrepreneurs who provide advice and support to each other. Many business owners also belong to professional or industry-specific organizations that provide resources and expertise related to their particular industry. Many business owners are members of associations that focus on a specific set of customer needs.
Thanks to Jennifer Spinelli, Niche Home Buyer!
---
#24- Institute for Challenging Disorganization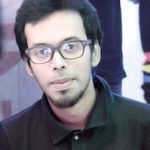 I am a member of several organizations and communities that help support my business. These include the National Association of Professional Organizers, the International Federation of Professional Organizers, and the Institute for Challenging Disorganization. I am also active in my local Chamber of Commerce and serve on the board of directors for a local non-profit organization. Additionally, I participate in networking events and meet-ups with other business owners to share best practices and learn from one another. All of these organizations provide resources and support.
Thanks to Fred Hoffman, The True Wilderness!
---
#25- Online & offline groups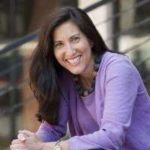 I started a global branding and digital marketing firm 20 years ago and most of my business comes from networking. We are social in nature so online and offline groups are great for referrals and community. You can meet prospective clients/customers, employers, employees, thought leaders, etc. For the foreseeable future entrepreneurs will continue to build networks through online marketing and social media, especially LinkedIn, which is the foundation for building trusted relationships in the digital economy. This has helped me grow my business.
Thanks to Paige Arnof-Fenn, Mavens & Moguls!
---
#26- LinkedIn groups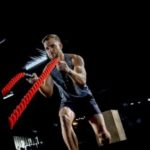 Even though having an extensive LinkedIn profile can assist you in marketing both yourself and your company, in my opinion, it is more than just developing an online resume on LinkedIn. There are many different groups on LinkedIn that users can join based on their region and their professional interests. It will be easier for you to connect with others in your community and your field if you join these groups. A few of these organizations exist only for the goal of fostering networking opportunities.
Thanks to Tom Miller, Fitness Volt!
---
#27- Vistage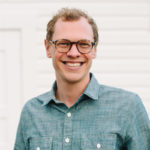 Vistage is the organization I belong to, and they help my company out a lot. Vistage is an organization that focuses on CEO and executive mentoring, leadership training, and growth. If you want to make a difference in the world while helping others, you can join Vistage as a CEO coach. Over 20,000 top executives from all over the world are part of this exclusive group. If you sign up, you'll have access to one-on-one mentoring, workshops led by industry professionals, and discussions with the advisory board.
Thanks to Gerrid Smith, Joy Organics!
---
#28- Organization containing potential clients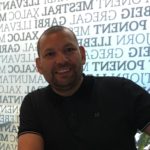 Members of professional associations typically come from a single industry, such as banking, architecture, people, accounting, or health. A professional association's principal objective is the exchange of information and ideas. The purpose of tapping into these networks is to join organizations containing your potential clients or target markets. Asking your best clients or consumers which groups they belong to is a simple method for targeting specific groups.
Thanks to Nick Edwards, Snowfinders!
---
What organization, communities or associations do you belong to that help support your business? Tell us in the comments below. Don't forget to join our #IamCEO Community.