Being in love is great. Being in love with your business, when you're an entrepreneur, is even better. Waking up each morning knowing you are getting ready to do exactly what you love is more than most people could ever say about any "job" they have had. Although there are days when tossing in your hat seems like a viable option, remembering how much you love your "job" can quickly snap an entrepreneur out of that mentality. Different business owners also have different reasons why they love their businesses. It might be the products or the customers they deal with, or it could even be the fact that they are the ones in charge of it all. The reasons are as varied as the businesses themselves.
We asked some entrepreneurs what they loved about "being their own boss" and here is what they have to say.
#1- Immersive experience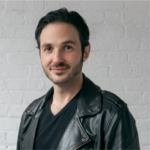 What I love about being an entrepreneur is just how immersive it is. You become so involved in thinking about your customers. You're so involved in supporting your teammates and making sure that they can be at their peak. Your mind and your energy are so consumed with helping everybody around you be successful, and that's one of the best feelings in the world where so much of entrepreneurship is about others, it's about empowering your customers, and managing your team. And that's such a great feeling and the whole experience is just so wonderfully immersive.
Thanks to Eytan Benoussan, NorthOne!
---
#2- Continued quest for growth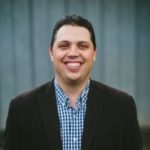 What I love most about being an entrepreneur is the continued quest for growth. It keeps me excited and inspired. It also brings me hope when I see it in our individual team members. Thrive started to fulfill a particular mission and we continue to do what we know best in every endeavor and welcome the growth it promises. Today, our quest for growth is etched on our core values – gratitude, respect, ownership, work ethic, thinking big, and honesty.
Thanks to Matt Bowman, Thrive Agency!
---
#3- Being autonomous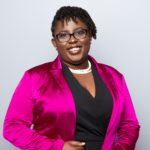 I love the autonomy that being an entrepreneur and business owner gives me. I create my schedule and prioritize things that are personally important to me. As an entrepreneur, I have created a schedule that allows me to spend more time with my family while simultaneously growing my company. Entrepreneurship definitely is not for the faint of heart. It's challenging work and many times things don't go according to plan, but that's okay. That's part of the big adventure of being an entrepreneur.
Thanks to Naomi Jean-Baptiste, Hope4Med!
---
#4- Sense of ownership & responsibility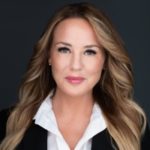 Being an entrepreneur is one of the most rewarding and fulfilling experiences one can have. In the past, I owned restaurants and had a house-flipping business, and now, Fifth & Cor. The sense of ownership and responsibility is exhilarating and brings me a deep sense of purpose. Additionally, the potential for growth and financial success is a strong motivation for me. The whole reason I'm an entrepreneur and the reason I didn't take private equity investment when starting my business is that I want all of my employees to own their work and determine their destinies.
Thanks to Robin Dimond, Fifth & Cor!
---
#5- Being self-funded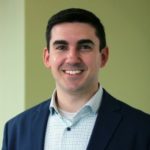 Entrepreneurship constantly challenges me and has provided more professional growth than I ever experienced working as an employee. As a business owner, I'm constantly wearing several hats at once and learning things on the fly, which has forced me to develop my executive decision-making, delegating, and communication skills in order to effectively grow my business. Being self-funded also creates extreme accountability, which motivates me to take action and find solutions to problems.
Thanks to Colin Smith, CPA Exam Maven!
---
#6- Opportunity to create or repurpose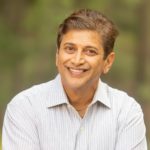 What I love about being an Entrepreneur is the opportunity to create something or even repurpose something that was created for the industry and re-purposing it to another use case. Larry David, from Curb Your Enthusiasm, says of himself that he is not an inventor, but an improver. And there is nothing wrong with that. We come up with an idea to challenge the status quo. The rush comes from being on a roller-coaster of emotions from the moments one feels one is stuck to tinkering with a solution to overcome that obstacle or simply breaking it down.
Thanks to Dr. Simon Karmarkar, RefundWiz!
---
#7- Ability to empower customers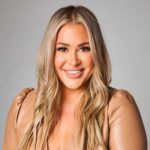 What I love most about being an entrepreneur is the challenging nature of the fashion industry and the ability to empower our customers through stand-out designs in a crowded fashion market. BuddyLove stands out because we set out with the intention to do just that. Confidence is my superpower and being able to share that through BuddyLove is important to me as an entrepreneur. Like everyone, I have struggled with confidence sometimes, but I find myself working hard to stay positive and lead the BuddyLove team with an upbeat mentality.
Thanks to Grayson DiFonzo, BuddyLove!
---
#8- To watch investment evolve & grow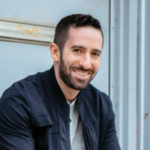 Being an entrepreneur is incredible because I get to watch my investment grow and evolve in real-time. There is nothing more satisfying than putting in the risk and hard work to grow a business through years of trials and tribulations only to see it become a growing success. Every day I get to wake up excited to do what I love working on the brand that I love for customers who have supported my brand since the beginning. It is bliss.
Thanks to Zach Goldstein, Public Rec!
---
#9- Independence to embark on a journey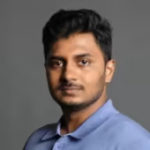 In all honesty, everything! From the challenge of creating a disruptive technology to building a team that believes in our vision and pushes us to greater heights, to the opportunities we help create for employment, advancement, and betterment of the industry; it is such an invigorating experience and the failures and stumbles have only made me stronger as each success thereafter validates my work and belief. Becoming an entrepreneur gave me the independence to embark on a journey that helped fulfill my vision and convictions.
Thanks to Vinayak Shrivastav, VideoVerse!
---
#10- The newness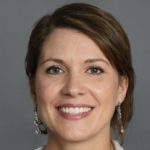 The newness. I love the newness of everything and being able to create something from scratch. I enjoy the things that I do each day because I'm creating them with my own hands. So, independence, flexibility, creativity, and freedom are just a few of the words that come to mind when describing why I love being an entrepreneur. Being an entrepreneur enables me more hours, freedom, and flexibility in my daily life than if I was working for someone else.
Thanks to Mia Garcia, iToolab!
---
#11- Freedom to be authentically you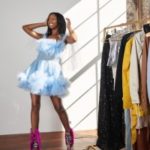 The freedom to be authentically you is one of my favorite loves about entrepreneurship. This shows up in every aspect of business making entrepreneurs more self-aware, and ultimately helping to refine how we show up in our operations, branding, personal style, etc. Every step taken is an opportunity for self-discovery, and to make a statement that this is who I am, which translates to who we are in life. Entrepreneurship is a gift, and one of life's greatest teachers.
Thanks to Jasie Style
---
#12- Opportunity to create meaningful change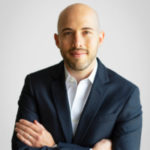 In my experience, the most rewarding part of being an entrepreneur has the opportunity to create meaningful change. Every day I get to shape my own destiny by leading a team that helps our clients achieve success while also helping them uncover new opportunities and develop innovative solutions to meet their goals. This sense of purpose and accomplishment never gets old and continues to motivate me each and every day. It also helps to know that all of the hard work and dedication are paying off; when I see our clients succeed.
Thanks to Justin Thomas, Journey Engine!
---
#13- Ability to pass down an entrepreneurial spirit to kids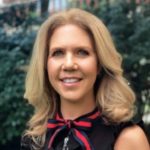 One of my favorite aspects of entrepreneurship is being able to pass down an entrepreneurial spirit to my kids. My son, Ben Sweeney, started a non-profit called Books Build Bridges at the start of the COVID-19 pandemic. His non-profit worked to collect and distribute books to underserved communities. With some outreach to local high schools and charities, he quickly raised more than 10,000 books and was able to find local and national spaces where these books could be donated. It made me so proud to see it!
Thanks to Deborah Sweeney, MyCorporation!
---
#14- Being able to follow my vision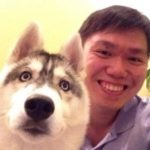 Being an entrepreneur was always my dream. I had no lust for money or status, but I wanted to follow my vision. This is the thing I love the most about being an entrepreneur, that I am doing what I love the most. There are no chains heavier than the slavery of the corporate world and doing what the world demands. I am my boss, and I have nobody to answer to. This has been one of the most satisfying feelings I have had because I knew the passion in me would not let me rest with mediocrity.
Thanks to Perry Zheng, Cash Flow Marketplace!
---
#15- Being creative and innovative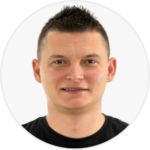 As an entrepreneur, I can be creative and innovative in my approach to problem-solving, which is the primary reason I enjoy entrepreneurship. I get to create solutions that benefit others by diving into the problem, understanding the trends and technology, and seeing a solution come to life. As the founder of DontPayFull dot com, I have made a difference in our customers' lives by providing a platform that helps them save money on their online purchases. Every day, I look forward to using my creativity and skills to find new ways to make our customers' shopping experiences enjoyable and convenient.
Thanks to Andrei Vasilescu, DontPayFull!
---
#16- Being able to create my own brand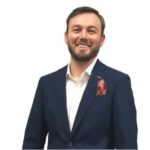 One of my favorite things about being an entrepreneur is creating the brand that I always wanted. Owning my own business has been a great way for me to create a business that I care about and feel very passionate about. I also love that I am able to express my knowledge and constantly be learning more about my field. Being an entrepreneur is a lot of hard work, but I love that I get to make my own decisions for my company without the oversight that I would have at another company.
Thanks to Cody Jensen, Searchbloom!
---
#17- Knowing that I am building something valuable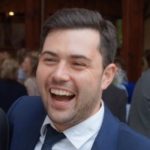 The satisfying part of being an entrepreneur to me is knowing that I am building something that will have value on the back end of my career. Let me explain. Two individuals each make $250,000 per year. One is an employee of a company, and the other is an entrepreneur. When the W-2 employee decides to retire, he will get a golden watch, but nothing else to show for his long years of hard work. The entrepreneur, on the other hand, will be able to sell his company for 3x to 5x when he decides to quit.
Thanks to Carson Lang, Test Prep Insight!
---
#18- Never being bored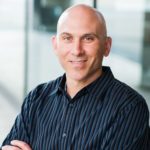 The best part about being an entrepreneur is never really feeling bored and having to fill your day with "busy work". I always am thinking about ways to improve processes within the business by thinking creatively and outside the box all the time. When you have a stake in something, you are always thinking about innovative ways to do just about anything. You never get bored when you do this, and you can always find more meaningful things to do no matter where you're working from!"
Thanks to Brian Ferritto, 42connect!
---
#19- Ability to assemble an all-star team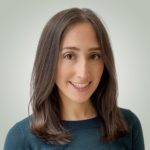 As an entrepreneur, one of the things I love most is the unique ability to assemble an all-star team of uniquely talented individuals. The opportunity to create a positive and nourishing work atmosphere, where everyone is able to thrive and make the most of their skills was one aspect that drove me to entrepreneurship. Being able to build a team with a shared vision and working with them to achieve great things is incredibly rewarding. Not only do I get to build something from scratch and shape it into something truly special, but I get to do it with smart, driven friends.
Thanks to Rachel Ehrlich, Klutch!
---
#20- Freedom to pursue my passion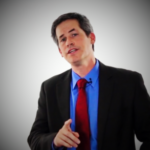 I love being an entrepreneur because it gives me the freedom to pursue my passion and create something new in the world. It allows me to take risks and try out different ideas. Being an entrepreneur also allows me to be creative, think outside the box, and develop innovative solutions. The challenge of creating a product or service that can make a difference in the world and being able to see it through to success is incredibly rewarding. It also gives me a sense of pride and accomplishment when I can share my ideas with others.
Thanks to Antoni Singger, Breezer Freezer!
---
#21- Not answering the orders of a superior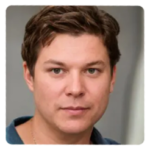 I love not answering the orders of a superior. Before founding this business, I was working in a big firm. I had a not-so-good relationship with my supervisor because he was assigning me tasks that were no longer part of my job description and he claims my work as his. I was so disappointed that it lead me to leave my job post. Hence, when we started this company, I was very happy to be no longer answering to anyone else, to no longer be doing the tasks of another person.
Thanks to Craig Miller, Academia Labs LLC!
---
#22- Creating something new from scratch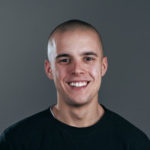 The main thing I love about being an entrepreneur is the ability to create something new from scratch. It's also the full control I have over my work day and the awareness that I'm fully accountable for whether I succeed or fail. By nature, I'm a go-getter who loves to experiment and I just cannot imagine working for somebody else if that would hinder my creative freedom and the pace that I'm learning about the business world at the moment.
Thanks to Nebojsa Savicic, Plainly!
---
#23- Ability to redefine my industry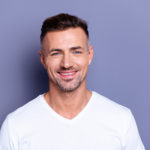 The thing I love most about being an entrepreneur is that I get to redefine my industry, rather than being held back by pre-existing standards. Entrepreneurship goes hand in hand with innovation and I am able to come up with new ways to go above and beyond what other companies do. Being an entrepreneur gives me the power to provide people with detailed yet accessible information. This enables me to make a real difference in the lives of everyday people.
Thanks to Sajeed Javed, Vehicles Bro!
---
#24- Never ending process of self-discovery and growth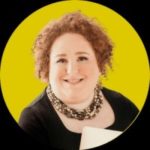 Entrepreneurship is a way of life, and it's a never-ending process of self-discovery and growth. Every day is a learning experience, and I'm constantly discovering new things about myself, my business, and the world around me. It's also challenging every day brings a new challenge and the opportunity to learn and grow. Being an entrepreneur allows me to develop new skills and knowledge and push myself to the limit, along with the freedom to pursue my passion and shape my own destiny.
Thanks to Becca Klein
---
#25- Being able to network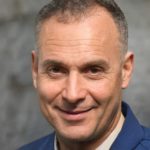 Being able to network with like-minded individuals is the best part of being an entrepreneur. It allows me to build relationships with industry leaders, which inevitably broadens my horizons and allows me to scale my business operations. Being an entrepreneur, I can connect with leaders from my locality and individuals from all over the world. I attend networking events, which enable me to build my business connections and increase opportunities for collaboration.
Thanks to Frank Barber, Learn About Gold!
---
#26- Freedom to chase dreams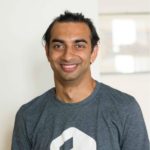 Being an entrepreneur is about having the freedom to chase your dreams, create something from nothing, and make a positive impact on the world. It's about taking risks, learning from your failures, and never giving up on your vision. I love being an entrepreneur because it gives me the opportunity to turn my passion into a career and to make a difference in the lives of others. It's the most challenging and rewarding journey that I have ever been on.
Thanks to Nabeel Khalid, Locals Talk!
---
What do you love about being an entrepreneur? Tell us in the comments below. Don't forget to join our #IamCEO Community.