The idea of exactly what your business is going to do usually comes first. Secondly, most often, is giving a title to your idea. What exactly is going to be the name of your business? Some people turn to their childhood for inspiration or a beloved family pet. It could be a made-up word you dream of one night and feel has the right ring to it. Even still some people study foreign words for the perfect meaning behind their chosen business. Whatever the inspiration or relation may be, naming your business is one of the most important parts of becoming a CEO. Having a brand behind a strong title can make all the difference in the world.
#1- Meaningful inspiration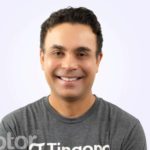 Our company's name is "Tingono". This is based on a concept from the language of Rapa Nui, called "Tingo". This concept roughly translates to "To borrow objects from a friend's house one by one until there are none left". When we heard this, it totally clicked for us as to what we're trying to solve- that leaky bucket of churn that people become aware of way too late, and can't be solved by just increasing new business. We wanted to say no to Tingo!
Thanks to Parry Bedi, Tingono!
---
#2- Personal inspiration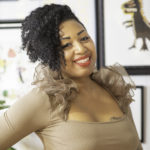 I launched my business 23 years ago in the year 2000. I design a line of leather handbags and small accessories. At the time I had moved quite a bit when my friends hadn't really left NJ, not even for college. So they were calling me a Gypsy. I was seeking a name for my business to express my bohemian aesthetic and love for color, texture, and adventure and Jypsea Leathergoods was born. Jypsea is pronounced Gypsy.
Thanks to Terina Nicole, Terina Nicole!
---
#3- Name accurately reflects our goals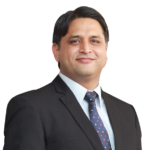 We spent a lot of time coming up with ideas and throwing around concepts to create a name that would accurately reflect our goals. Then the word loom popped into our heads. We were keen on differentiating ourselves by highlighting our unique branding-e-commerce approach towards marketing. So, we combined "Brand"- which is what we intend to transform a business into- and "loom" which takes individual strands & weaves them into something unique and memorable. "BrandLoom" encompasses our mission & approach to marketing- and makes us stand out from other agencies."
Thanks to Avinash Chandra, BrandLoom!
---
#4- It embodies our commitment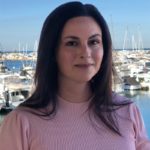 We chose our name because it embodies our commitment to offering top-quality office space to our clients. It's a core belief of ours that great office space is a key component to a successful business. We also recognized that Prime Office Space is a phrase that people looking for office space online naturally search for, so it helps with our visibility in search results. We want our name to resonate with potential tenants and convey our dedication to providing exceptional office space solutions.
Thanks to Teresha Aird, Prime Office Space!
---
#5- The name should reflect a commitment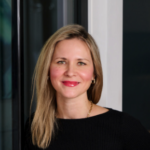 As an interior designer, I chose to name my business JD Elite Interiors because I wanted a name that would convey a sense of sophistication and excellence. The JD in the name represents my personal touch, and the word elite was chosen to represent the high-end, exclusive nature of the services I provide. I believe that every client deserves an interior design experience that is tailored to their unique tastes, and I wanted my business name to reflect this commitment to excellence.
Thanks to Keely Smith, JD Elite Interiors!
---
#6- Passion for empowerment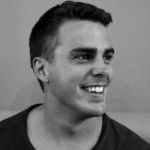 It all started with a passion for psychology and personal development. I spent years studying the human mind and exploring ways to hack our thought patterns for personal growth. When I decided to create a platform that would help others do the same, I knew that the name had to reflect this focus on empowerment and transformation. That's how I ended up with Hack. The name not only represents my commitment to sharing practical strategies for personal growth but also my belief that anyone can achieve their goals with the right mindset and tools.
Thanks to Lachlan Brown, Hack Spirit!
---
#7- Reflecting our mission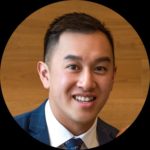 As the founder of Newline Painting, I'm excited to share the story behind our business name. When I started the company, I wanted a name that would reflect our mission of transforming the painting industry by simplifying the process and delivering exceptional quality and value. The name Newline Painting came to me as a representation of a fresh start, a new line in the world of painting services, and a commitment to innovation and
improvement.
Thanks to Phi Dang, Newline Painting!
---
#8- A catchy name to attract clients around the world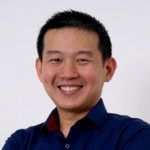 We thought Breadnebeyond is a snappy name. 'Bread' stands for Branding and Animation Designs. Philosophically, it is also a staple food in almost every culture, so we wanted to be the one staple company that clients think of when they need design services. As for 'Beyond', it signifies our commitment to doing more than just mediocre graphic design. We strive to exceed our client's expectations and provide them with exceptional service and results. Together, 'Breadnbeyond' is a catchy name to attract clients around the world.
Thanks to Andre Oentoro, Breadnbeyond!
---
#9- A readily memorable business moniker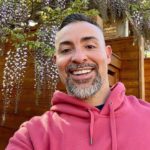 My methodology involved utilizing a search engine optimization (SEO) keyword, specifically 'Title Loans,' and fusing it with a succinct abbreviation that encapsulates the essence of my enterprise, in this instance 'Title Loans For Cash,' abbreviated to TFC. The primary objective was to devise a business moniker that is readily memorable and efficiently optimized for search engines, while concurrently possessing a branding advantage due to its simplistic nomenclature.
Thanks to Daniel Joelson, TFC Title Loans!
---
#10- Informed decision-making name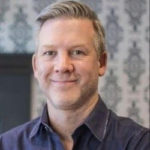 Aquajudge has a meaningful story behind its name. When I decided to launch this business, I wanted to pick a name that reflected the importance of taking decisions with full knowledge of the facts at hand. Aquajudge is derived from "aqua" – Latin for water – and "judge", encapsulating my belief in making well-informed judgments. For me, Aquajudge is more than just a business name: it's a reminder that our decisions carry great weight and should always be made responsibly.
Thanks to Dr. Peter Gleick, Aqua Judge!
---
#11- Divine inspiration naming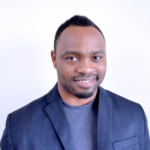 I could not decide for a long time. I was feeling stuck even though I wrote new ideas daily. But after reading Napoleon Hill's book, Think and Grow Rich, I decided to try something different. I asked the universe to help me find the perfect name. The first two nights passed without any inspiration, but on the third night, I awoke with clarity and knew what my business should be named – something that wasn't even among my original ideas. Since then, this name has served me well, allowing me to change services and products along the way without rebranding.
Thanks to Gabriel Nwatarali, Tech Help Canada!
---
#12- Simply my name and the service that I provide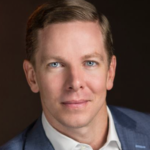 I wanted to choose a business name for my law firm that reflected both my personal values and the services I provide. As such, it was important for me to find a name that could directly be seen as representing what I did as an attorney. That's why I chose 'Andrew Pickett Law' – it encapsulates everything about my practice: My name and I specialize in providing legal services. It was a natural fit for me to combine the two when deciding on an identity that would represent my firm.
Thanks to Andrew Pickett, Andrew Pickett Law!
---
#13- Naming based on mission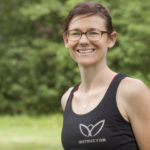 I chose Beating Disaster as the name of a business that provides specialized training in prevention, protection, and defense for moms. The name originates from a completely versatile brown belt technique in the IKCA system of Kenpo Karate – which is where my journey in the world of defense began. The best part of the name is that It means different things to different people. To some, it means avoiding disaster, and to others it means beating the ever-loving hell out of it! We are happy to help empower moms to confidently raise their children to be PREPARED for the world we live in today.
Thanks to Carrie Conrad, Beating Disaster!
---
#14- Name reflects the expertise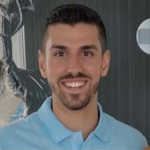 Bullion Shark is a family-owned precious metal and rare coin dealer. When coming up with a name, Bullion was selected as it is defined as gold or silver in bulk. Bullion Shark does sell bullion so this seemed a logical choice. One definition of a shark is an expert in the field. As a certified numismatist, this too fits the image we wanted to convey to customers. When customers hear the name Bullion Shark, we want them to think of experts providing all their metal and coin needs.
Thanks to Andrew Adamo, Bullion Sharks!
---
#15- Connected to my roots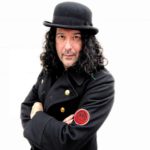 I had specific criteria for naming my fine art studio. It had to be available as a domain name and just one short word. It also had to be unusual, connected to my Spanish roots, and suitable as a professional pseudonym – preferably with an x somewhere as I always liked the way that letter looks. Research led me to Xiomara, a Spanish female name said to mean ready for battle. As a former litigator who overcame cancer, it was perfect. I changed the last letter to o and, thankfully, it was available as a URL.
Thanks to Xiomaro
---
#16- Sentimental & space-themed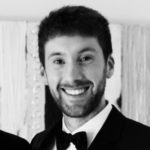 The name Intellar was born out of a combination of 2 words. The first was Inty – This was originally my business name idea, but for legal reasons, I could not pursue it. Inty is a word my friends and I used as kids for the internet. As my business is internet-based (SEO), the name made sense and also had sentimental value. The second word is Interstellar. The reason is my love of space. If you view my website, you'll notice a space theme. So, I have tried to incorporate that into my brand name and visual branding.
Thanks to Ben Poulton, Intellar!
---
#17- Via a simple vote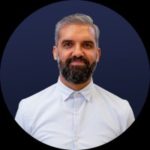 For me, the procedure took more than two weeks. Finding a name for eLearning was something I was struggling with every evening. I came up with a list of 20 or 30 names that also had the desired.com domain and ultimately settled on five of them since I thought they sounded excellent. I went with the short, double-letter options. I created a poll on Google Drive and asked the people I knew and their friends to vote for the domain names that they thought sounded the most professional, were the easiest to remember, and seemed like they had a solid reputation.
Thanks to Sukhy Dhillon, E-Careers!
---
#18- Combination of values and services I want to provide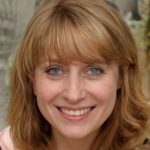 Hello Vein is the name I came up with for my business and one I stand by proudly. It is a combination of two words that represent the values and services I want to provide to my customers: Hello brings the warm greeting associated with customer service while Vein hints at veins of metal or even veins in our own body as a source of something valuable. I look forward to returning this value to my customers by providing quality goods and services.
Thanks to Kreisel Jaquish, Hellovein!
---
#19- I needed something unique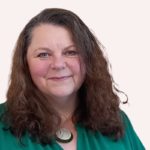 I really wanted a name that 'said what it did on the tin'. I'd been trading for a year before I fully understood my ideal clients, and at that point, I knew a more compelling business name would help grow my business. A session with a business mentor did the trick, we bounced ideas around, coming up with some marvelous suggestions. As I have clients globally, I needed something unique, so every idea was checked online, in business directories, and whether the URL was available. Although, remember you can change your business name if you need to, the most important thing is to get trading.
Thanks to Becky Colwell, Heart to Heart Sales!
---
#20- Something powerful & unique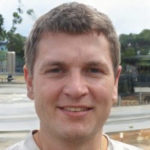 When it came to deciding on a name for our custom flexible packaging business, pkgmaker, I had two main goals in mind. First, I wanted something that was powerful, with a modern twist to let our customers know that we are up-to-date and innovative with our products. Second, pkgmaker had to be unique enough so no one else could use it. After several brainstorming sessions and conversations with industry colleagues, pkgmaker seemed the obvious choice and checked off all these boxes perfectly! We're proud not just of the quality of packaging we can produce but also of the brand name.
Thanks to George Harrison, Pkgmaker!
---
#21- Blend of technology vision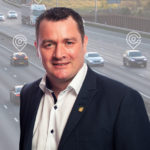 We chose our business name by blending camera technology and telematics to highlight our vision of providing inventive and tech-focused solutions for fleet management and safety. The name underlines our dedication to real-time data analysis as a means of improving fleet efficiency and safety. Our ultimate goal is to leverage technology to revolutionize the way companies manage their fleets, and the name Cameramatics accurately represents this commitment.
Thanks to Simon Murray, CameraMatics!
---
#22- An orange symbolism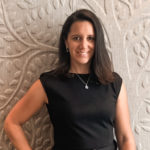 Aureum is the Latin word for golden, or orange. I specifically chose this color as orange combines the energy of red and the happiness of yellow. Orange is often associated with joy, sunshine, and the tropics, and it also evokes a feeling of prestige, wisdom, and wealth. From a different perspective, orange represents several characteristics I highly value and which have supported me on the road to success: enthusiasm, creativity, success, encouragement, and fascination are a few of them.
Thanks to Marlieke Kemp – Janssen, Aureum Hospitality Advisers!
---
#23- Concept based name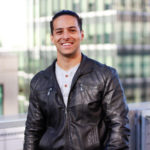 The name Celestial Cleaning Service came to me as I was brainstorming ideas that would convey a sense of vastness and expansiveness. Celestial, which refers to the heavens and the universe, felt like the perfect word to encapsulate this concept. I want my company to be seen as more than just a cleaning service, but as a comprehensive and all-encompassing business that can handle any task related to cleaning. My goal is to make Celestial Cleaning Service the most successful company in the industry.
Thanks to Paulo Filho, Celestial Cleaning Service!
---
#24- It reflects our mission as a company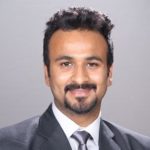 When I first started my digital marketing agency, I knew I needed a name that would accurately represent what we do and also sounds catchy. After brainstorming for a while, I finally came up with the name WebSpero. The name is actually a combination of two words: web and espero. Web obviously represents the digital aspect of our business, while espero is a Spanish word that means I hope. I chose this word because it reflects our mission as a company – to help our clients achieve their goals.
Thanks to Rahul Vij, WebSpero Solutions!
---
#25- Simple and related to services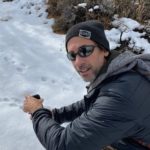 Cash for your junk car is the name that gives the gist of the business, or service provided. Which involves selling your used cars. The name is eye catchy and easy to understand to the target audience. Hence I have chosen this name. The more the brand name is simple and eye-catching the less effort is required for promotion and marketing, as the name itself will promote the services offered. The most important is to research and ensure that the name is not already trademarked or being used by another business.
Thanks to Nick Musica, Cash For Your Junk Car!
---
#26- Niche-related name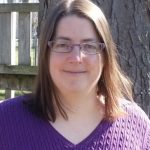 My company's primary focus is helping people write thank you messages. When naming the company, I wanted the website to have a niche-related name but not be limited to only writing about thank-you notes. Also, sometimes people need to write many thank you notes at once, such as for wedding gifts. In this case, they have tons of notes to write and also tons of reasons to say thanks! And that's how I came up with Tons of Thanks.
Thanks to Heidi Bender, Tons of Thanks!
---
#27- Looked for something simple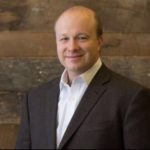 When I first launched my political mail and consulting company, I came up with three names and polled my friends and trusted advisers. There was a three-way tie, and none of the names felt quite right anyway. So I sat down and just wrote out every word I could think of that had anything to do with the company. And two words that I really liked: "Direct," because I was doing direct mail. "Edge" also felt right, since I want to give candidates that edge to win. As I've seen many times since starting this business, the simple solution is often the best, and the name became Direct Edge Campaigns.
Thanks to Gregory Gleaves, Direct Edge Campaigns!
---
#28- By combining several key criteria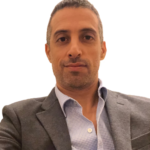 The name Startup Geek was carefully crafted to meet several key criteria. First and foremost, it needed to be relatable, and short, making it instantly recognizable to potential users. Since the platform is focused on providing content for startup founders, including the word startup in the name made perfect sense. The addition of the word geek provides a memorable element that sets the company apart. By combining these elements, the name Startup Geek perfectly encapsulates the mission of the platform.
Thanks to Oran Yehiel, Startup Geek!
---
#29- An idea of the brand's purpose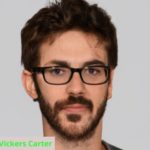 The name MobileKoto was inspired by the Japanese word 'Koto', which means ' to talk'. We wanted to create a platform where people can come to find the latest information on smartphones and stay up-to-date on the latest releases, prices, specs, and more. We wanted to make sure our name established the idea that we are here to provide people with a place to communicate and get all the info they need in one place.
Thanks to Vickers Carter, MobileKoto!
---
How did you come up with your business name? Tell us in the comments below. Don't forget to join our #IamCEO Community.