Starting a business requires a strong motivation to solve a problem or fill a gap in the market. Entrepreneurs often have a vision and a passion for their ideas, products, or services. They may want to make a positive impact on society, create jobs, or simply have the freedom to be their own boss. Ultimately, the reasons for starting a business are personal and unique to each individual.
We asked entrepreneurs to share why they started their businesses and here are the responses:
#1- To beautify homes and businesses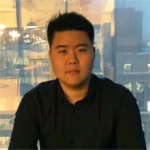 My passion for interior design and a desire to make homes and businesses look beautiful drove me to start our business. I wanted to provide quality products that could help transform spaces with light, giving people the opportunity to create an atmosphere where they felt comfortable, welcomed, inspired, and energized.
Thanks to Kevin Wang, Inyouths!
---
#2- Dedication to lifting and fitness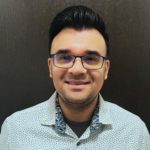 My dedication to lifting and fitness has always motivated my journey. But along the way, I've also received timely help and advice from so many people. Soon, I found myself imparting the knowledge I had gathered to others too. That was all the motivation and reasoning I needed to get going, and I haven't looked back since.
Thanks to Wasim Kagzi, MuscleLead!
---
#3-  Passion for crocheting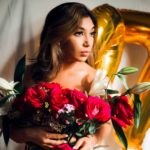 I've been crocheting since I was 8 years old. With this skill, I managed to start a hand-crochet business at the age of 18 as a freshman in college, crocheting on the train to and from the city every day. I have expanded my business into a fully built e-commerce platform and a marketplace for other small business owners to showcase  their work
Thanks to Nazima Khan, NazimaKnits!
---
#4- Empower tech education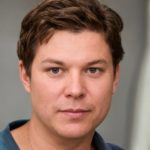 We started our business to educate people about tech and tech products. With the rapid rise of tech stuff in the past 10 to 20 years, it is very important for people to get high-quality information on the web. Hence, we use our blog to inform them of the things they need to know, how to DIY stuff correctly, and easy fixes to their tech things so they don't need someone else to fix it for them.
Thanks to Abigail Richards, Tech President!
---
#5- To motivate people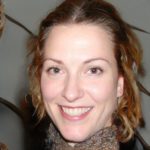 We started our business to motivate people. As one of the business founders of the company and as a former employee, I know work can be stressful and draining most of the time. Hence, we use our blog to post inspiring stories to make sure that whatever our readers are undergoing, they are encouraged to face it.
Thanks to Sharon Sanders, Philadelphia Weekly!
---
#6- To support businesses in need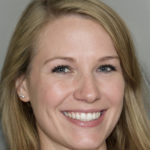 We started our business to find businesses and businessmen whom we can help. We basically use our blog as a tool to broaden our customer reach as we recognize that many people are always using their social media accounts. The pandemic has also even increased this likelihood, hence, we use it to find people and businesses that need our help.
Thanks to Sharon Dylan, Management!
---
#7- Encourage students for higher education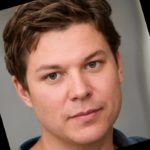 I wanted to encourage students to get a higher education. The world is moving very fast and kids who graduated from high school either don't want to go to college or they don't know what course to take. Our company aims to provide information to students to encourage them to go to college.
Thanks to Craig Miller, Academia Labs!
---
#8- Help fleet managers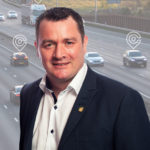 We launched with a clear purpose – to help fleet managers optimize operations and enhance road safety with advanced technology. Our solution offers complete visibility of vehicles and drivers, empowering data-driven decision-making. Our mission is to create positive change in fleet management through technology and improve road safety.
Thanks to Simon Murray, Camera Matics!
---
#9- Take control of my career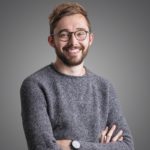 I started my own business because I wanted to have more control over my career and be able to work on projects that truly excite me. As an Ecommerce SEO consultant, I have always been passionate about helping businesses grow and succeed online. Entrepreneurship has allowed me to combine my love for SEO with my desire for autonomy and control over my career.
Thanks to Sam Underwood, SEO Toolbelt!
---
#10- Serve black and brown communities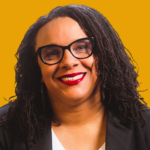 I started my business because when I needed a therapist, there weren't any that I felt I could relate to or who understood me culturally. I started it to contribute to the healing of our community by providing culturally relevant, non-racist, non-sexist, bias-free psychotherapy while simultaneously creating a strong collective of Black and Brown healers and aiding in their professional growth.
Thanks to Amira Martin, Amira for her!
---
#11- To build sustainable homes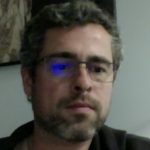 I started my business, PennyGranny because I am passionate about sustainable and consumption-conscious living. I saw a need for innovative portable housing solutions and wanted to make a positive impact on a global scale. I believed that by providing rental options for portable buildings, I could offer a more sustainable and flexible housing solution for people while reducing their environmental footprint.
Thanks to Michael Doubinski, Penny granny!
---
#12-  To Pursue independence and creativity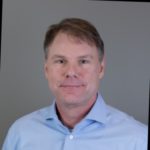 I started my business because I wanted to create something of my own, pursue my passion, and have the freedom to make my own decisions. I wanted to challenge myself, take control of my destiny, and build a legacy for myself. Starting a business allowed me to bring my unique ideas and vision to life, create value for my customers, and make a positive impact on my community.
Thanks to Bryan Robinson, Tshirt Growth!
---
#13- To empower and transform lives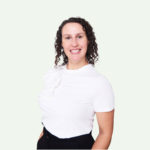 I started my business because I finally found my passion in life. It's to be a coach. It's to help people. I want nothing more than to make a profound impact on people's lives by helping them realize their own worth and boosting their self-confidence to go after what they want in their life. To help them create a life fulfilled. To empower them to make a positive change in their lives.
Thanks to Elisa Boogaerts, Inspiration By Elisa!
---
#14- Personalize home buying/selling approach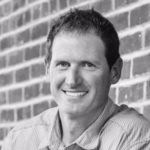 I started my business with the goal of creating a more personalized and transparent approach to buying and selling homes.  I saw a gap in the industry where clients were often treated as transactions. I wanted to change that by providing a more consultative approach to real estate that focused on building relationships with clients and guiding them through every step.
Thanks to Doug VanSoest, Socal home buyers!
---
#15- For professional growth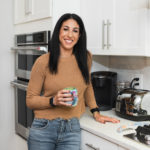 I started my business because it was the best thing for my personal and professional development. Opening my own practice allowed me to take charge of my time and energy and direct it entirely toward things I find valuable. I am able to make all of the executive decisions, giving me more freedom and space for growth than in my previous role.
Thanks to Dr. Shara Posner, Just Adjust It!
---
#16- Create an online platform for car enthusiasts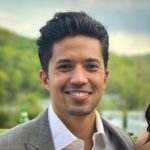 I started Racebuilds to create an online platform dedicated to car enthusiasts. I wanted to give people access to a wide selection of rare parts and accessories that are otherwise difficult to find. Racebuilds has developed into a thriving community of car enthusiasts who buy and sell parts, exchange advice, and even attend events together. We are proud to be able to provide such an inclusive platform for car lovers from all walks of life.
Thanks to Nick Rivadeneira! Racebuilds!
---
#17- To achieve personal freedom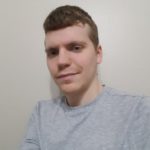 I started my business to obtain more independence from a standard salary-based job or career. The idea of being my own boss and being able to run my endeavors at my own pace were the biggest factors in starting my business. Having a sense of freedom while still having the responsibilities that go with working are worth it. Another reason I started my business is to be able to work online.
Thanks to Steven Anderson, New Bedford Tree Service!
---
#18- To build an online art gallery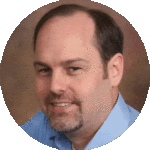 I decided to venture out on my own and make something of myself. My passion for
programming, appreciation of art, and knowledge of the incomplete information available online gave me the tools I needed to build one of the first complete online art galleries and custom frame shops. After 20-plus years in the business, I can confidently say it's been a successful and rewarding endeavor.
Thanks to David Wilfong
---
#19- Customize home decor for everyone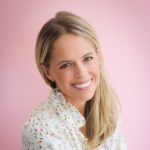 We started our business when we saw a need for custom home goods that most shoppers traditionally don't have access to. We wanted to make home decor fun for everybody. By simplifying the custom decor ordering process we provide our shoppers with the ability to dramatically transform a room with just a few key pieces.
Thanks to Erin Banta, Pepper!
---
#20- To have lifestyle advantages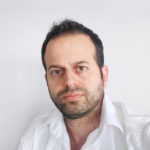 I started my business so I could have lifestyle advantages. Because I am my own boss, I get to have time freedom and decide my own working hours. As a CEO, it's important to have time off for yourself so you have time to recharge. It's also essential to nurture relationships outside of work.
Thanks to Josef Carmeli, If-So!
---
#21- Provide orthotics for pets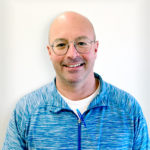 We started our business because of the need in our community for small animal braces and orthotics. As a relatively newer technology in the rehabilitation of animals, we found a need for these types of support for clinics all around the world. We greatly believe in the rehabilitation of small animals.
Thanks to Ben Blecha, Hero Braces!
---
#22- Build a community of changemakers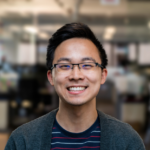 I started my business because I wanted to build a network of people who want to make the world a better place to live in. I wanted to branch out and get to know and help like-minded individuals make an impact that accelerates social progress and innovation. That to me, helps my hope and faith in humanity stay grounded.
Thanks to Will Yang, Instrumentl!
---
#23- Help others with investment decisions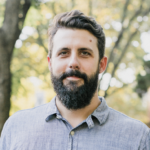 I started my business because I wanted to create a unique career path that would enable me to help others with their biggest investment decisions. With the changing economy and housing market, I saw an opportunity to become an expert in the field so that I could provide valuable advice and services to my clients. As a real estate professional, I can help people buy, sell, and rent properties.
Thanks to Patrick Grayson, Paramount Property Buyers!
---
#24- Provide professional house cleaning services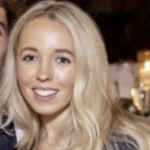 I started my house cleaning business to fill a need in my community. Many people have busy lives and don't have the time or energy to keep their homes clean. I saw an opportunity to help people out by providing reliable and professional house cleaning services. It was also something that I was passionate about.
Thanks to Lauren Doss, Nashville Maids!
---
#25- To create unique beauty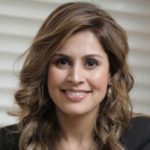 As a fashion e-commerce business owner, I can tell you that I am driven by a love for style and a desire to create something unique and beautiful. Personally, I started my fashion e-commerce business as I was inspired by the idea of creating a business that not only offered beautiful products but also made a positive impact on the world.
Thanks to Rakhi Oswal, Edrio!
---
#26- To let people discover new parks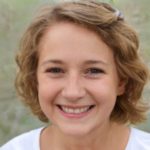 Growing up, I was fascinated by the concept of theme parks and the joy they brought to people. Over time, I realized that theme parks were more than just places to have fun; they were magical experiences that provided an escape from the stresses of everyday life. That's why I started Park Nerds, to help people discover new parks.
Thanks to Anne Grant, Park Nerds!
---
#27- Provide personalized interior design solutions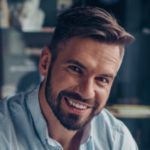 I started Omni Home Ideas because I recognized a need for personalized and innovative interior design solutions. My passion for transforming spaces and improving the lives of clients through thoughtful design drove me to establish a business that would allow me to express my creativity and help people create beautiful environments.
Thanks to Brad Smith, Omni Home Ideas!
---
#28- Provide a quality product or service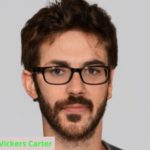 I started my business to make a difference in people's lives. I believe in providing a quality product or service that truly makes a difference in people's lives. I wanted to be able to use my knowledge and expertise to help others, and in the process, build a successful business. I'm passionate about helping people, and my business is a way to do that.
Thanks to Vickers Carter, Mobile Koto!
---
#29-  To make a positive world contribution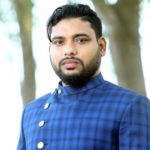 I started my business because I wanted to make a positive contribution to the world and create something of value. I saw a need in the marketplace and knew I could offer a unique solution to fill that need. I'm passionate about creating something meaningful and helping others succeed in business. It's my life's work to help entrepreneurs achieve their goals.
Thanks to Nazmul Hasan, AI Buster!
---
#30- To create a one-stop shop solution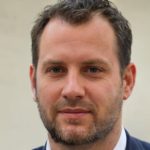 I started this business with a clear vision in mind. I wanted to create a platform that would make it easy for people to collect clothes, beauty products, and accessories from different online stores. when I realized that there was no platform that could provide a one-stop shop for fashion and beauty enthusiasts. I wanted to create a space where people could find all their favorite products in one place.
Thanks to Robert Thorpe, Hi Style Picks!
---
Why did you start your business? Tell us in the comments below. Don't forget to join our #IamCEO Community.