Employees are the backbone of any organization, and their expectations from their employers can have a significant impact on their job satisfaction and overall productivity. In today's competitive job market, attracting and retaining top talent has become a critical priority for organizations. To do this, companies need to understand what employees expect from them.
In this article, entrepreneurs reveal the key to employee satisfaction, what workers truly want from their organizations.
#1- Opportunities for personal and professional growth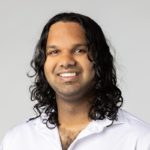 Employees are seeking more than just a paycheck from their employers. They want to feel valued and that their contributions are making a difference. They want to work for organizations that align with their values and offer opportunities for personal and professional growth. Flexible work arrangements and a positive workplace culture are also highly desirable. Ultimately, employees want to feel fulfilled in their work and that they are part of something meaningful and impactful.
Thanks to Shri Ganeshram, Awning!
---
#2- Career advancement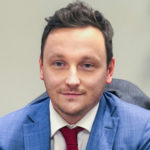 It is a fact that many employees are competitive and hope for career advancement. In the business world, where many strive to improve and become better than others, companies should support their employees by advocating learning and skills development. As a leader, ask the aid of employees to identify the skills that need sharpening and the skills to develop for them to excel in this competitive market. Furthermore, utilize technology to provide learning opportunities even to employees working away from the office.
Thanks to Anton Radchenko, Air Advisor!
---
#3- Purpose in their work and roles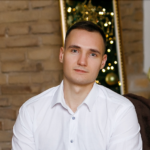 Today's employees expect more than a competitive salary package and related perks. Employees look for a keen sense of purpose in their work and their roles at organizations. They also want to have the space to speak up and voice their opinion on issues or concepts relevant to the workplace. Employees expect an employer who is receptive to their strengths and shortcomings, while also acting as a willing mentor who is invested in their success and career progress.
Thanks to Roman Milyushkevich, Scrape-it!
---
#4- Flexible work policies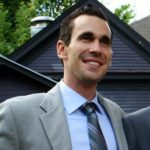 In today's workplace, employees seek more flexible work policies that allow them a favorable work-life balance. This includes remote and hybrid work possibilities, with the opportunity to work from anywhere as long as work goals are met. An organization that is invested in its employees supports career growth and development, which employees look for. It also leads to less employee churn as employees tend to stay longer at firms invested in their career growth.
Thanks to Brian Crane, Spread Great Ideas!
---
#5- Empathy and humanization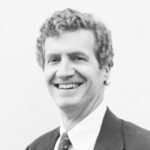 Employees are looking for empathy and humanization from employers. For years there has been this idea that employees are cogs in a machine, and this feeling of being disposable has been the ruin of productivity, engagement, and retention. Numbers are important, but you are employing human beings, not robots, and they will have needs that evolve. You can't expect to benefit from having motivated employees without acknowledging their inherent humanity
Thanks to Gates Little, altLINE Sobanco!
---
#6- Flexible solutions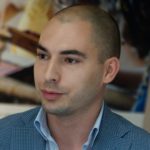 Employees want to be able to access flexible solutions that will help them with their work/life balance as the traditional 9–5 way of life is vanishing and technology has accelerated new ways of working. This may entail teleworking, adaptable work hours, and additional personal time off to make it possible. Unfortunately, a lot of businesses continue to reject this notion and hold the belief that in order for someone to be productive, they must be seated at a desk in a traditional office.
Thanks to Stoyan Mitov, Dreamix!
---
#7- Fulfilling careers with purpose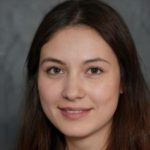 Employees are increasingly looking for a sense of purpose and fulfillment from the organizations they work for. This goes beyond just a paycheck or benefits package, but rather a feeling that their work is contributing to something meaningful and worthwhile. They want to feel that their skills and contributions are valued and that they are making a positive impact. This desire for purpose and fulfillment is especially important for younger generations entering the workforce, who prioritize work-life balance and a sense of meaning in their careers.
Thanks to Martina Genao, Emergency Plumbing Squad!
---
#8- Collaborative team environment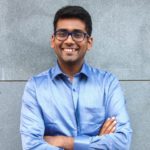 Employees seek a company with a clear mission and purpose, a collaborative team environment, opportunities for growth, and a healthy work-life balance. To attract and retain top talent, organizations must communicate their vision, foster a culture that encourages teamwork, provide resources and support for professional development, and prioritize work-life balance. By giving precedence to these factors, they can drive their organization's success, and build a positive reputation in the industry.
Thanks to Adit Jain, Leena.ai!
---
#9- Trust in the workplace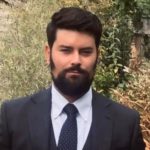 These days, we see countless stories about employees leaving jobs due to bad managers. Leaders that don't trust their employees and micro-manage them are some of the worst offenders. It's important to make sure that your employees trust you, and know what they're going to get when they come to work. It's also important that managers are flexible enough to give their team members ownership of tasks and time to breathe between production phases.
Thanks to Erny Peibst, Inside Body Building!
---
#10- Priority on well-being and work-life balance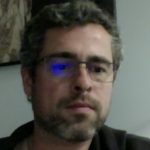 Employees today are looking for organizations that prioritize employee well-being and work-life balance. They seek organizations that offer a positive and inclusive work culture, opportunities for growth and advancement, fair compensation, and recognition for their contributions. Employees also value organizations that promote diversity, equity, and inclusion, and prioritize employee development through training and skill-building programs. Employees are increasingly seeking flexibility in work arrangements, such as remote work options, to achieve healthy work-life integration.
Thanks to Michael Doubinski, Pennygranny!
---
#11- Opportunities to learn new skills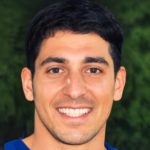 With the emergence of intelligent technology and connectivity worldwide, employees have become more vocal and understand their rights and needs. Today employees do not join an organization to earn money they look for an opportunity to help them learn new skills and develop from their current position. No one wants to lead a stagnant career, people try to build a career with constant growth and learning, which makes their development limitless.
Thanks to Ray Pierce, Zippy cash for cars!
---
#12- Recognition and appreciation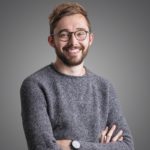 One of the most important things that employees look for from their organizations is recognition and appreciation for their hard work and contributions. Employees want to feel valued and appreciated for the efforts they put in towards achieving the company's goals. Entrepreneurs and business owners should prioritize recognizing and rewarding their employees for their achievements and milestones, as it not only helps to boost employee morale and job satisfaction but also encourages continued productivity and dedication to the organization.
Thanks to Sam Underwood, SEO Toolbelt!
---
#13- Opportunities to travel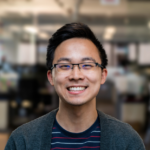 Employees are looking for organizations that provide opportunities to travel, either within the country or internationally. This can range from attending conferences and events to simply taking a few days off to explore a new destination. Having access to such opportunities allows employees to expand their knowledge base and gain valuable insights into different cultures, ultimately broadening their views of the world. This is especially true since today's job market is more global than ever before.
Thanks to Will Yang, Instrumentl!
---
#14- Advancement in their career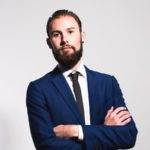 One of the most important things that employees look for from their organizations is opportunities for growth and development. Employees want to feel like they are advancing in their careers and have the chance to learn new skills and take on new challenges. Entrepreneurs and business owners can provide these opportunities through training and development programs, mentorship opportunities, and offering clear paths for advancement within the company. By investing in their employee's growth and development, businesses can create a more engaged and committed workforce.
Thanks to Percy Grunwald, Hosting Data!
---
#15- A sense of belonging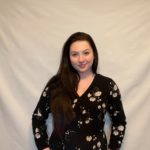 Employee requirements and priorities have changed. What was appealing to potential applicants in the past may no longer be so with current possibilities. Employees want to feel like they are part of a supportive, cohesive team. A sense of belonging satisfies their social requirements while also making them feel appreciated by the organization. Take a genuine interest in all of your staff. Give them cordial greetings and inquire about their families or hobbies. Encourage collaboration and harmony in the workplace.
Thanks to Erin Murphy, Best in Ireland!
---
#16- Job stability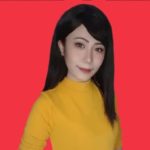 Employees want to know that if they execute their tasks properly, the company will keep them. Your workers may hunt for new employment if they are concerned about losing their positions. Communicate freely with your employees about the company's position so they may have faith in you and their job security. Encourage open-door policies and queries regarding company or employee performance to discourage rumor and conjecture.
Thanks to Erica Tan, Best in Singapore!
---
#17- Sense of growth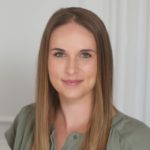 An employee wishes to be an asset to the company they work for. But they also wish to witness a sense of growth and accomplishment along the way. Growth does not essentially mean being complimented on fulfilling tasks. Or climbing up the ladder. It also refers to broadening one's skill set and adding something new to their journey. This can only be achieved if employees are made a part of processes that take place within the company.
Thanks to Michael Golubev, Austin TX Realty!
---
#18- Acknowledgement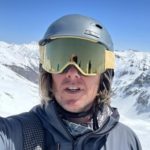 Recognition is one of the leading demands of employees now. They don't just want raises and benefits. They want to feel like they're seen and heard. They want to know that they and their work are appreciated. Recognition gives them a sense of belonging. This is very important for employees because it lets them know that their work matters to their company. Recognized employees also tend to stay longer. At our company, we regularly recognize and reward our teams, and we've seen a massive drop in our churn.
Thanks to Eric Bramlett, Bramlett Residential!
---
#19- Inclusive work culture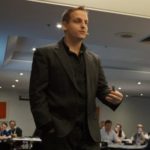 Employees want to feel that they belong in their workplaces. They want an inclusive workforce or work culture. If they sense they are vital assets, they are more likely to dedicate more to the workplace. They will also be more productive, deliver high-quality work, and have a long-term commitment. They want jobs that always give a boost to their self-esteem. Employers should involve employees in decision-making so they feel they are critical to the company. They should encourage them to show growth by providing constructive feedback.
Thanks to David Krauter, Websites that sell!
---
#20- Supportive work culture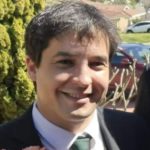 Employees are increasingly seeking purpose-driven organizations that align with both their values and aspirations. They are desiring a supportive and inclusive company culture that encourages their professional growth within the company, as well as their overall career development. Employees have also been emboldened by talent shortages to expect more competitive compensation packages, a good work-life balance, and meaningful recognition for their contributions.
Thanks to Alex Ugarte, London Office Space!
---
#21- Sense of purpose of their work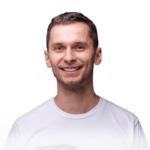 People are looking for a lot more than just a paycheck from the organizations they work for. Of course, compensation is important, but it's not the only thing that matters. Employees are also looking for a sense of purpose and meaning in their work, opportunities for growth and development, a positive and supportive work environment, and a company culture that aligns with their values. They want to feel like they're making a difference and that their contributions are valued. And, ofcourse, they want to feel like they're part of a team that's working towards a common goal.
Thanks to Rad Swierkowski, Tapping school!
---
#22- Freedom and trust from their employers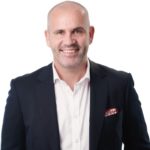 Employees want their workplace to trust them more. Organizations keeping track of their employees' every move and activity can create conflict. Employees want freedom and trust from their employers. Nobody likes to be micromanaged. Remote work setting has also increased employee surveillance. While giving frequent feedback and checking in is essential to a productive work culture. This, however, does not mean you need to observe everything an employee does. You have to give your employees space and trust so that they can thrive.
Thanks to Marcus Phillips, Mortgages!
---
#23- Opportunities to work on creative projects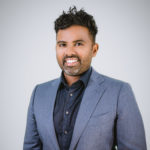 In my personal experience, employees may value having creative outlets in their work. They may be looking for organizations that encourage creativity and provide opportunities to work on creative projects or express themselves through their work. For example, we health professionals may be looking for organizations that encourage us to think outside the box and come up with new approaches to our work, like innovative ideas for patient care or new technologies to use in our practices. These creative outlets can really enrich the work environment and make employees feel more valued.
Thanks to Dr.Besty Jacob, True Eye!
---
#24- Opportunities to make a social impact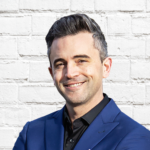 I'd like to say that employees appreciate opportunities for social impact. Some employees may be motivated by the opportunity to make a difference in their community or in society at large. This involves finding a way to make the organization's activities more beneficial to society, such as working with non-profits or engaging in corporate social responsibility initiatives. When employers offer opportunities for employees to make a tangible difference, it can be very motivating.
Thanks to Ryan Mckenzie, Tru Earth!
---
#25- Alignment of personal and organizational values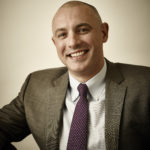 In my experience, personal values that align with organizational values are very important to employees. Employees want to feel like they belong and that their values will be respected within the organization. This could include having a positive work environment, strong leadership, clear communication and expectations, career growth opportunities, job security, competitive wages, fair benefits packages, recognition for good performance or effort, meaningful work with purpose and impact, and a sense of community.
Thanks to Marcus Fernandez, KFB Law!
---
#26- Healthy work-life balance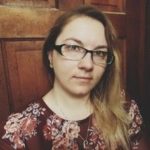 Employees are looking for work-life balance. They don't want to spend every day of their lives working for a company that only gives them two weeks of PTO. Unlimited paid time off increases employee satisfaction in the workplace. They'll be more productive in their role and will come back from each vacation feeling refreshed and motivated. In fact, senior leadership should encourage team members to take as much time as they need for their mental health, Whether it's 15 days or 30.
Thanks to Christy Pyrz, Paradigm Peptides!
---
#27- Security and stability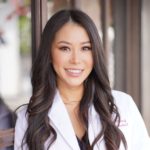 Employees crave a sense of security and stability in their jobs, and they seek out organizations that offer a clear vision for growth and development, along with a rock-solid financial foundation. The benefits of a stable work environment are manifold, including reduced employee anxiety, heightened long-term commitment to the organization, and an increased sense of loyalty among employees. When employees feel secure in their positions, they are better able to focus on their work.
Thanks to Joyce Kahng, Joyce the dentist!
---
#28- Fair compensation for their skill and experience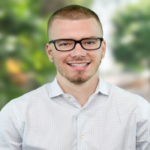 Employees expect to be compensated fairly for their skills and experience. They want to be paid competitively compared to their peers and the industry standard. Offering competitive compensation is crucial to attracting and retaining top talent. When employees feel their efforts and dedication are recognized and rewarded, they are more likely to remain committed to the organization. Therefore, providing fair compensation is not only essential for employee satisfaction but also for the overall success of the company.
Thanks to Thomas Niemczewski, Dream Chasers XYZ!
---
#29- Professional development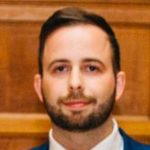 Employees look for companies or organizations to help them develop their expertise. Employees, especially talented individuals, do not stay idle and aim to improve continuously. They see the relationship with their employer as benefitting each other wherein they provide services, and in return, the company supports their growth. It is also an indicator that they are looking for long-term employment. Another thing is the presence of a career ladder. Training is good, but opportunities to rise the corporate ladder are also important for employees.
Thanks to Giovanni Scippo, 3D Lines!
---
What are employees looking for from organizations they work for?Tell us in the comments below. Don't forget to join our #IamCEO Community.