The economic outlook of the industry is showing signs of cautious optimism. Despite the challenges brought on by recent global events, there are indications of gradual recovery and resilience across various sectors. The pandemic-induced disruptions have spurred innovation and accelerated digital transformation, leading to the emergence of new business models and opportunities.
In this article, entrepreneurs from various industries share their economic outlook, offering valuable insights into the current business landscape.
#1- Corporate gifting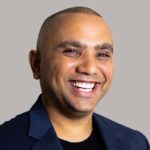 According to new data, the corporate gifting market continues to grow at an accelerated 8.1% CAGR, reaching more than $300 billion by 2024. Corporate gifting has long been a way to strengthen client relationships and recognize employees. And while retaining an existing customer costs 5x less than acquiring a new one, retaining valued employees is more cost-effective than recruiting new talent. So a recession will have more companies focused on retention to optimize their budgets. And this is where corporate gifting is pivotal.
Thanks to Shaunak Amin, Swag Magic!
---
#2- Need for professional guidelines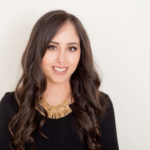 In fast-changing times, the clientele of my industry look to professionals for guidance and answers to help support them and this will never change. What is important to note however is the industry must stay at the forefront of changes to support their clients as it impacts their own growth, client acquisition, and client results.
Thanks to Shannon Stone
.
---
#3- Embracing AI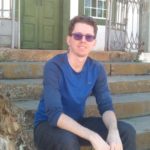 I think the cloud-based software industry is facing an exciting future as artificial intelligence continues to develop and evolve. I think most of the players in this space generally agree that AI will have a significant impact on SaaS companies in terms of increased efficiency and productivity however, there are still some concerns about how these changes may affect human workers and other ethical considerations. I think we'll also see a lot of new products and services emerge which would open up even more new opportunities for business expansion or diversification of existing operations.
Thanks to Bernardo Castro, Bybrand!
---
#4-  The rise of digital marketing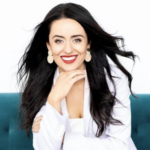 Marketing is a dynamic and essential industry that adapts to changes in consumer preferences and technology. In general, the marketing industry has been experiencing significant growth in recent years due to the increasing importance of digital marketing, social media advertising, and data-driven approaches. With the rise of e-commerce, mobile marketing, and the continued expansion of digital channels, businesses have been investing more in marketing efforts to reach and engage their target audiences.
Thanks to Lucia, Zelesco!
---
#5- Prioritizing retention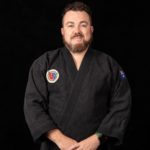 The Martial Arts industry has outlived the fads that have plagued the Fitness world. While people will always look to tighten their purse strings when they feel the economy is hurting them (perceived or real hurt), people will always need community. Martial Arts will continue to be soft now, so invest in retention and start planning for the good times now so you're ready.
Thanks to Tom Adam, Curious Growth!
---
#6- Adopting sustainability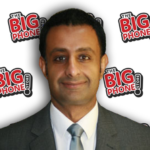 I believe the circular economy is the future of business across the world, as people and nations continue to adopt sustainability as a core principle. Refurbished phones in particular are part of an industry that grows 15% year on year, and as digital devices become more deeply integrated into our lives, the business model is one that is incredibly resilient. The biggest threat at the moment is the continued trend of anti-repair design, but I predict that this can only slow, not stop, the growth in this industry.
Thanks to Steven Athwal, The Big Phone Store!
---
#7-  Investment in digital marketing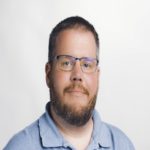 Marketing is the essential lifeblood of nearly every business. Even in hard economic times, marketing is a worthwhile investment, and brands know this. The need for marketing has shifted to be heavily digital, with traditional forms of marketing having less impact, unless paired with a digital component. The economic outlook for digital marketing is good, with heavy investment from brands and startups needing to market their products and services.
Thnaks to Joe Karasin, Karasin PPC!
---
#8- Embracing craftsmanship and human touch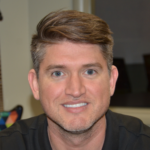 The future looks promising for the landscaping industry. As appreciation for well-maintained outdoor spaces becomes more widespread among homeowners and businesses, opportunities in the sector continue to expand. This work calls for creativity, a profound grasp of natural elements, and physical labor – aspects that aren't easily automated. Even with all the advances in tech, the human touch is still crucial in our line of work. It's the craftsmanship and the skilled experts that truly bring these outdoor areas to life.
Thanks to Bryan Clayton, Green Pal!
---
#9- Navigating the dual realities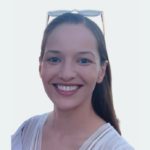 The corporate real estate market is trending ever-downward. Occupancy rates, cap rates, and interest rates are all rising, tenants are demanding more TI dollars from landlords to incent employees back to the office, and lending is constricting overall. Although the economic outlook of the CRE industry is admittedly bleak, Dolfin is also prominent in the finance industry, which has an optimistic forecast. As our lending is credit-focused, funds are readily available through insurance companies, banks, and asset managers.
Thanks to Keely Ryder, Dolfin!
---
#10- Using web scraping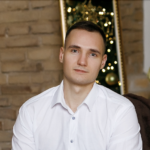 Most businesses use web scrapers for obtaining price comparison data, website content scraping, new product/service introductions, contact data for lead generation, weather data monitoring, job listing data, health records gathering, and more. Using a web scraping service is the most economical way of getting leads than buying them from third-party players. Some of the biggest consumers for web scraping tools are eCommerce firms, recruitment firms, the real estate industry, Insurance companies, Health care, and travel industry players.
Thanks to Roman Milyushkevich, Scrape it Cloud!
---
What's the economic outlook of your industry? Tell us in the comments below. Don't forget to join our #IamCEO Community.