In our rapidly changing world of ideas and technologies, the quest for knowledge becomes an endless journey. As information continues to expand, the need to learn and grow becomes increasingly crucial. Similar to a craftsman honing their saw for better results, individuals must adopt the concept of "sharpening the saw" to continually enhance their intellect and skills.
We asked entrepreneurs and business owners how they continue to learn and here are their responses.
#1- By building relationships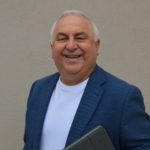 By building relationships, collaborating with others, and engaging in professional communities, individuals can expand their skills, gain valuable insights, and find support and motivation for their learning journey. In addition to knowledge and skill acquisition, networking fosters professional development by connecting individuals with career advancement opportunities, such as workshops, conferences, and mentorship.
Thanks to Con Sotidis, Social Selling Warrior!
---
#2- With the help of books and podcasts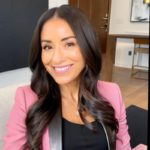 To keep my mind sharp, I dive into thought-provoking books, podcasts, and engaging conversations that challenge my perspective. Staying informed about current events ensures I stay on top of things. Attending conferences, webinars, and industry events lets me connect with professionals, exchange ideas, and stay updated on cutting-edge tools and trends in HR practices and hiring processes.
Thanks to Charlotte Hall, Hallway People!
---
#3- By continuous learning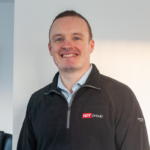 To make sure I am constantly learning and developing, this year I have registered for an Applied Business Management course. I attend college every Monday. It's helped me figure out a bigger vision for the future of our business. I'm using the skills I've learned in the course to grow the three new divisions we've created under our main brand. Each division specializes in a different sector, ensuring we can deliver a high-quality service tailored to the relevant industries it serves.
Thanks to Matthew Conway, NDT Group!
---
#4- By connecting with people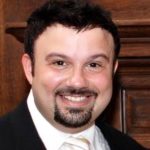 Surround yourself with people who represent a diversity of ideas, whether at your workplace or in your peer groups, focused on equity, productivity, learning, and attainment. Connect with business coaches or mentors—even local business groups—for guidance, advice, and industry expertise. Reach out to those who excel in an area of career and/or life where you too wish to find more success. Their inspiration can fuel your advancement to new heights.
Thanks to Rocco Del Greco, The New York Group!
---
#5- By practicing and improving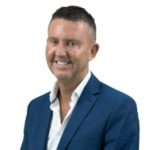 For me, it's all about renewing your ability to stay focused and centered on doing what you love and continuing to improve on what you do and how you do it. And I do that by spending time on the floor, listening to my employees and their ideas, and making sure that I know how the day-to-day operations of the company impact every other facet of the business.
Thanks to David Brewer, Protect Line!
---
#6- By maintaining a sense of curiosity

Throughout my career, curiosity has fueled my passion for learning and empowered me to navigate the ever-changing world of fintech with adaptability and foresight. To cultivate a curious mindset in both professional and personal spheres, it's important to explore diverse perspectives, take calculated risks, and draw inspiration from those around you.
Thanks to Bill Capuzzi, APEX Fintech Solutions!
---
#7- By learning from the stories of others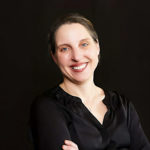 When I see that there is something that someone can show me or teach me about, I let them know. I also find LinkedIn an incredible source of learning – both from the LinkedIn Learning training that is available and from other people posting on LinkedIn. Their stories, perspectives, and questions provide me with a wider scope of view and a greater ability to consider new approaches to situations.
Thanks to Deb Harrison, Deb Harrison!
---
#8- With the help of good mentors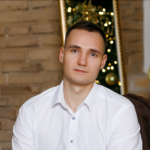 I continue to learn courtesy of my circle of mentors through whom I learn and can engage with opportunities positively. One of the most significant benefits of having a mentor in my industry is that they have already walked the path I am on, so they are able to provide the right feedback, guidance, and support in bringing my best to my game and adequately analyzing risks and opportunities. They also help expose me to new and different perspectives.
Thanks to Roman Milyushkevich, Scrapeitcloud!
---
#9- By cultivating open-mindedness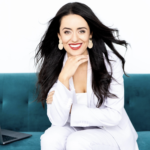 Continuing to learn and sharpen the saw is an ongoing and vital process in personal and professional growth. To achieve this, one must cultivate a mindset of curiosity and open-mindedness, always seeking out new knowledge and experiences. Engaging in lifelong learning through reading books, attending seminars, taking online courses, or pursuing higher education can expand one's understanding and expertise.
Thanks to Lucia Zelesco, Zelesco Consulting!
---
#10- With the help of audiobooks and webinars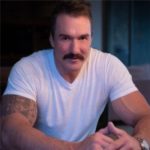 I've discovered that audiobooks and webinars are my secret weapons for staying ahead of the game. I immerse myself in audiobooks during my daily workouts. Webinars are another fantastic resource that allows me to learn directly from industry experts without leaving the comfort of my office. I tune in to webinars that cover a wide range of topics, from marketing strategies to emerging trends, and I always come away with fresh ideas to transform my business.
Thanks to Loren Howard, Prime Plus Mortgages!
---
#11- By attending workshops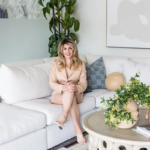 I always make it a priority to attend workshops and seek out additional training. These opportunities give me a chance to expand my knowledge, gain new insights, and acquire valuable skills that can really propel my business and the service I offer to my patients to another level. These opportunities enhance my professional growth, but they also enable me to offer the highest level of expertise and value to my clients.
Thanks to Diane Howard, Esthetic Finesse!
---
#12- Through customer feedback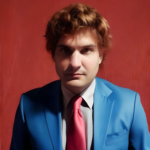 My customers have played a key role in creating my best work. From popular designs to one-of-a-kind gemstones and evolving jewelry preferences, my customers are always the first to bring these trends to my attention. Their invaluable feedback and requests motivate me to stay informed about the latest industry developments. This ensures that I remain current in the market and enables me to enhance my skills and craftsmanship.
Thanks to Nikhil Jogia, Jogia Diamonds!
---
#13- By focusing on skill development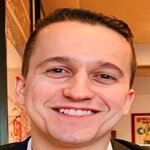 It's much easier to become a successful CEO than it is to stay a successful CEO. For many CEOs, they achieve a level of success but they don't maintain it; this is where one needs to continue sharpening the saw. For myself sharpening the saw happens through Mastermind groups, workshops, courses, and seminars. At the start of my journey, all of these were also done but they were focused on broad technical skill development such as learning about sales or marketing.
Thanks to Sebastian Jania, Ontario Property Buyers!
---
#14- With the help of active reading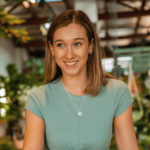 I take one hour daily to actively read and learn about every business strategy and technique. As I'm the founder/director of an e-commerce business, it's essential that I keep myself up-to-date on all things online, from marketing trends to logistic news and even historical data about business development plans. Every day I learn. I find great joy in exploring my core value of wonder regarding business and adore exploring every question I can.
Thanks to Emily Goldsmith, uBloomd!
---
#15- By staying updated with latest trends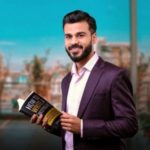 Staying updated with the latest industry trends and advancements is also vital, and I do so by attending webinars, conferences, and networking events. Additionally, I believe that every interaction provides an opportunity to learn. I listen actively to my team, clients, and peers, gaining insights from their experiences and perspectives. Finally, I learn by taking action and reflecting on the results.
Thanks to Vikrant Shaurya, Authors On Mission!
---
       How do you continue to learn and sharpen the saw

? Tell us in the comments below. Don't forget to join our #IamCEO Community.