Being in love is great. Being in love with your business, when you're an entrepreneur, is even better. Waking up each morning knowing you are getting ready to do exactly what you love is more than most people could ever say about any "job" they have had. Although there are days when tossing in your hat seems like a viable option, remembering how much you love your "job" can quickly snap an entrepreneur out of that mentality. Different business owners also have different reasons why they love their businesses. It might be the products or the customers they deal with, or it could even be the fact that they are the ones in charge of it all. The reasons are as varied as the businesses themselves.
We asked entrepreneurs and business owners what they loved about "being their own boss" and here is what they have to say.
#1- Propelling the company's growth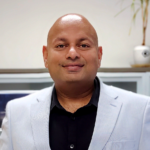 As the CEO of TechAhead, a technology company specializing in crafting distinctive mobile applications for clients worldwide, I find immense joy in the entrepreneurial journey within the tech industry. What brings me the most satisfaction is propelling the company's growth and witnessing the transformative impact of our innovative solutions for clients. Throughout my extensive 24-year career, TechAhead has emerged as a trusted ally for digital transformation and an unwavering commitment to excellence.
Thanks to Vikas Kaushik, TechAhead!
---
#2- Opportunity to make a difference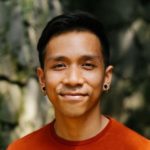 What I love most is the profound opportunity to make a difference. As an entrepreneur, I have the privilege of using my skills and passion to create positive change. In my case, I get to help my clients navigate their life struggles, align with their true values, and unlock their full potential. Being an entrepreneur allows me to contribute to society in a meaningful way, and there's nothing more rewarding than seeing the impact of my work on the lives of others.
Thanks to Bayu Prihandito, Life Architekture!
---
#3- The freedom and flexibility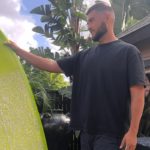 I love the freedom and flexibility that comes with being my own boss. I've always been an independent thinker, but working for other people just didn't seem to suit me. I wanted to be able to work from home and set my own hours, so being an entrepreneur was the perfect solution! In my experience, being an entrepreneur has been a rollercoaster ride of ups and downs. It's also hard to find enough time in the day to get everything done when you're working for yourself.
Thanks to Mac Steer, Simify!
---
#4- Having a direct impact on success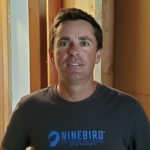 As an entrepreneur, there are many advantages that come with being your own boss and having the freedom to set your own schedule. One of the most enjoyable aspects is having a direct impact on your success. When you put hard work and dedication into growing and developing your business, you reap the rewards of knowing that it was all due to your efforts. Another perk of being an entrepreneur is that you get to be creative and innovative with your ideas.
Thanks to Mark Buskuhl, Ninebird Properties!
---
#5- Believing in your own creativity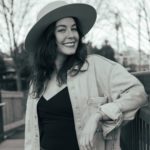 For me, entrepreneurism has always been about believing in your own creativity and then living it. That's why I love it. If you want to be successful, you must stand behind your ideas and trust that you will find people who resonate with what you're offering to the world. You have no choice but to grow personally and professionally, because you're bound to fail. But from those failures come new ideas that ultimately set you apart from the rest.
Thanks to Marley Lumbard, Qulture Media!
---
#6- Making a real-world difference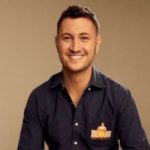 For me, CEO isn't just a title, it's a calling. It's a chance to make a real difference in people's lives, to help them build their dreams, quite literally. I know that teamwork makes the dream work. I am in a very dynamic industry where things are constantly changing. We bridge the gap between employees and construction companies and at times it can get difficult because you have to manage not just businesses but also emotions.
Thanks to Matt DiBara, The Contractor Consultants!
---
#7- Sharing my deepest passion with the world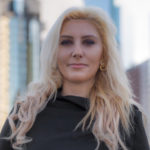 The most rewarding thing about being a small business owner is the chance to share my deepest passion for marketing with many other talented small business owners and marketing experts. Entrepreneurship allows me to be part of something I deeply believe in. The experience has taught me that genuine passion can drive remarkable accomplishments. Although entrepreneurship comes with challenges, the journey remains fun and exciting. It is an absolute joy.
Thanks to Anna Stella, BBSA!
---
#8- Prioritizing my well-being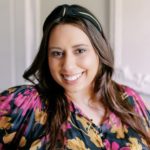 I love many things about being an entrepreneur, but I value most the ability to prioritize my time and energy in a way that aligns with my passions and goals. I can prioritize my well-being and get up naturally in the morning, arrange my day so that I can take care of my many rescues and foster animals as much as I can, as well as being able to select and pursue the projects and clients I am most passionate about. I have created a lifestyle that allows me to focus on what I love and believe in the most.
Thanks to Lena Gosik-Wolfe, Lena Designs Studio!
---
#9- Teaming up with talented individuals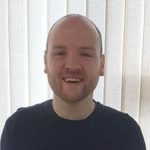 Being an entrepreneur and a digital nomad, I absolutely love teaming up with talented individuals from all over the world. Watching my business expand brings a real sense of satisfaction – not only because of the earnings but also because I'm able to offer employment to others. And you know what's truly fantastic? The learning never stops on this journey. It's like a continuous stream of growth. I get to set my own rhythm and work in a way that suits me best.
Thanks to Will Cotter, FreshSpace Cleaning!
---
#10- Assisting others in a wellness-focused lifestyle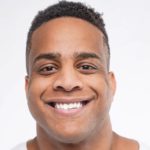 I absolutely fell in love with helping others reach their fitness goals and become better versions of themselves after acquiring and working with numerous customers. Being an entrepreneur allows me the freedom to help others and I got more and more motivated to extend my reach to assist others in adopting a wellness-focused lifestyle as I saw how it positively affected both myself and others.
Thanks to Corey Lewis, 1AND1!
---
#11- Financial upside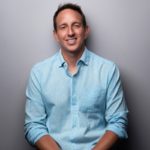 The freedom. I like being able to do what I want/when I want. I can pick different projects and run with them, try new methods to solve a problem, etc. I enjoy being able to work remotely when possible. It's nice to be in charge of how I spent my time. Being my own boss. I've always had a slight problem with authority and people telling me what to do, so I feel like I thrive when I don't have to report to anyone. Financial upside.
Thanks to Chris Gerbig, Pink Lily!
---
#12- Reshaping my industry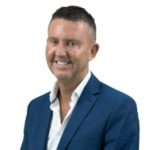 That it gives me the freedom to create a business that has reshaped and continues to reshape the industry that I'm a part of. I believe that we all have the ability and duty to help our chosen professions evolve in order to meet the demands of a constantly changing world, and being an entrepreneur has given me the ability to do that and employ a staff of like-minded individuals who know, just like I do that the future should be written by us and not dictated to us.
Thanks to David Brewer, Protect Line!
---
#13- Time freedom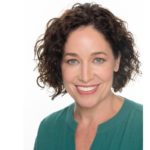 As a mom of two busy teenagers, running a business is the ultimate gig. I'm not saying it's easy to balance leading a growth-stage company and being there for my kids, but it has some distinct advantages. On Wednesdays, I cut my call calendar short so I can pick up my daughter after school and dodge through Seattle traffic to get her to her riding lesson. Once there, I link my laptop to my phone's hotspot and get back to work. Entrepreneurship has allowed me to be the mom I want to be and given me the fulfillment of founding and scaling a company.
Thanks to Laura Garfield, Idea Decanter, LLC!
---
#14- Carving my own destiny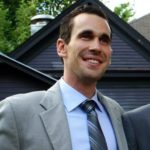 The opportunity to carve my own destiny while exploring opportunities close to my heart and what interests me is what I love about being an entrepreneur. No, it is not an easy ride, but nothing worthwhile has come easy without taking risks. I can also hire and work with people I like, network with like-minded people who are charting their own paths, network and find opportunities to work together and create income streams that allow me to be free from the proverbial rate race. By starting my own business, I have taken back control of my own life and designed my future.
Thanks to Brian David Crane, Spread Great Ideas, LLC!
---
#15- Turning an idea into a reality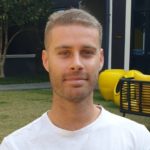 As someone who has worked in the business world, what I love the most is turning an idea into a reality. I love the freedom to innovate. I love that I can shape industries. I love that every day is a new chance to learn, change, and grow. I love that nothing is more satisfying than watching your hard work become successful. So, here's to chasing your dreams, building your businesses, and illuminating the road to success!
Thanks to Matt Little, Festoon House!
---
#16- Handling daily challenges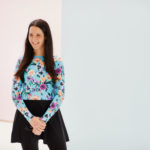 I love that every day is different, owning your own business you wake up in the morning and never know where the day will take you. My day can go from designing products to dealing with logistics issues, to customer service to posting orders. Nothing is too big or too small and all needs to be done.
Thanks to Emily Pask, Modest Mermaid!
---
#17- Attending family events without constraints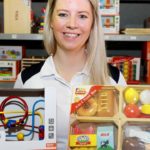 Being an entrepreneur has been an incredibly fulfilling journey, marked by the freedom and flexibility to shape both my business and personal life. One of the aspects I truly cherish is the ability to attend family events without the constraints of a traditional 9-to-5 job. Moreover, being in charge of my schedule empowers me to prioritize my well-being. I can take mental health breaks when needed, ensuring I'm always at my best for my business and my family.
Thanks to Bec Slack, CleverStuff Educational Toys!
---
#18- Constant growth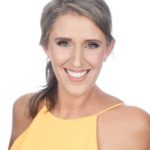 Being an entrepreneur is about breaking the mold with purpose. Every day is an opportunity to make a difference, doing what you love and motivating others to chase their dreams. This drive has enabled me to guide over 500 people toward their dream careers or spark their own ventures. Free from the restraints of a 9-to-5, I choose when and where I work, and with whom, ensuring precious moments with loved ones are never compromised.
Thanks to Pam Foster, Career Stylr!
---
#19- Creativity and innovation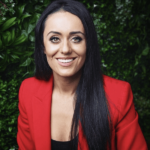 Being an entrepreneur allows me to bring my creative ideas to life and innovate in ways that can positively impact industries and society. I have the freedom to explore new concepts, products, and services that may not have existed before.  I enjoy the independence to make strategic decisions for my business. The ability to shape the direction of my company and take ownership of its success is incredibly fulfilling.
Thanks to Lucia Zelesco, Zelesco Consulting!
---
#20- Breaking limitations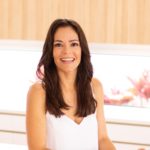 I started my business with zero background in business, branding, finance, marketing or logistics, however with so much information accessible on the internet and via books and podcasts, it blew my mind how I could learn and implement as I went. It has given me so much more personal belief and confidence in just diving in and giving new things a go. Also, as a solo parent, working for myself has given me the flexibility I wanted to be as present and available in my little human's life as possible.
Thanks to Tanya Roberts, Eco Cheeks!
---
#21- Networking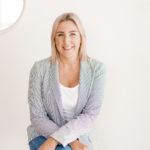 Networking and building relationships with fellow business owners. It's an opportunity to learn about their business, their reasons for starting, and how they're going. Establishing genuine connections and providing support during, what can sometimes be a challenging journey, is invaluable and so fulfilling.
Thanks to Laura Pickup, ElevateOne Recruitment!
---
#22- Having complete control of my career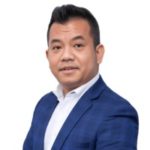 After working at 2 of the top 10 law firms for the majority of my time as a Personal Injury Lawyer, I decided to take the plunge in 2009 to open up my own law firm and we're still going strong. What I love most about being an entrepreneur is that I truly cherish the boundless freedom to shape my vision and my passion. Not having to answer politics and climb the corporate ladder, I only have to worry about my own journey and building my own legacy.
Thanks to John Truong, Alliance Compensation and Litigation Lawyers!
---
#23- The chance to make big changes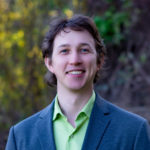 What I really enjoy about being an entrepreneur is the chance to make big changes in an industry. Some people see internet marketing, especially SEO, a waste of money, but I want to change that perspective. For this, I offer high-quality services by truly understanding my clients' businesses. This helps me create successful campaigns and strategies that work. I also rely on data to make smart decisions. Whether it's my own agency or my clients' businesses, I always look at the numbers, because it is the best way to achieve goals.
Thanks to Dmitrii Kustov, Regex SEO!
---
#24- New opportunities to innovate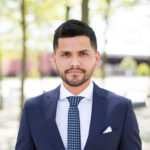 As an entrepreneur in the real estate industry, I am constantly inspired by the potential of this ever-evolving field. Every day brings new opportunities to innovate, create and grow. Whether it's connecting with a client on a personal level or developing cutting-edge marketing strategies that deliver results no two days are ever alike! But beyond the excitement of creating something from scratch and watching it grow is also great satisfaction in knowing that I get to be my own boss.
Thanks to Jonathan Ayala, Hudson Condos!
---
#25- D
oing

 things in a different way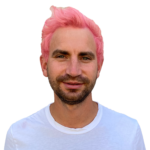 Being an entrepreneur makes me happy and fulfilled because I love coming up with new ideas and leading others and it's exciting to do things in a different way. What I love most is bringing my vision to life and making a positive impact on our sock subscribers. To all aspiring entrepreneurs, seize this path with passion and purpose – it's not just a route to success, but a transformative and gratifying voyage of self-discovery and making a difference.
Thanks to Daniel Seeff, Foot Cardigan!
---
#26- Shaping innovative solutions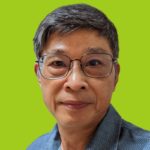 Being an entrepreneur, especially at the helm of ShipSage, brings an incredible sense of fulfillment. What I love most is the opportunity to shape innovative solutions that directly address market needs. Moreover, the dynamic nature of entrepreneurship keeps me on my toes – every challenge is a chance to learn and grow. As the CEO, seeing my team's dedication and passion amplify our client's success is a constant reminder of why I chose this path.
Thanks to Ben Pu, ShipSage!
---
#27- Helping people embrace their true beauty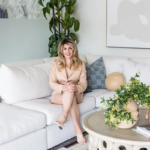 I love being an entrepreneur because I can help people embrace their true beauty and feel confident in their own skin. It's about empowering individuals to feel their best selves. Seeing my clients' smiles and the newfound confidence they exude is what makes being an entrepreneur so incredibly special to me.
Thanks to Diane Howard, Esthetic Finesse!
---
#28- Getting to be creative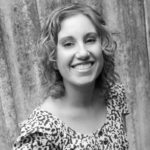 Like many people, one of the things I love most about being an entrepreneur is freedom. However, something that I think many of us adore but don't always realize the value of is how wonderful is it getting to be creative as an entrepreneur. While plenty of jobs have creative elements, when you're in charge of your business, your work days, and what you produce, you can really exercise your creative "muscles" continually. Doing this is incredibly fulfilling and exciting to me, and something I can't put a price on.
Thanks to Kellie Byrnes
---
#29- Connecting with fellow pet lovers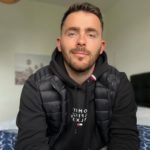 As the founder of IPet Guides, being an entrepreneur has been an immensely rewarding journey. What I truly cherish about this role is the freedom to innovate and positively impact the pet care industry. As an entrepreneur, I have the autonomy to shape my vision, create solutions that matter, and connect with fellow pet lovers on a meaningful level. The sense of fulfillment that comes from building something from the ground up, combined with the ability to learn and adapt continuously, makes every challenge worthwhile.
Thanks to Thomas Villalpando, IPet Guides!
---
What do you love about being an entrepreneur? Tell us in the comments below. Don't forget to join our #IamCEO Community.