In a rapidly evolving world, the success of any organization is intricately woven with its commitment to Diversity, Equity, Inclusion, and Belonging (DEIB). As the driving forces behind your ventures, you understand that embracing these principles isn't just a moral imperative, but a strategic necessity. In this dynamic landscape, where innovation knows no bounds and customers seek authentic connections, your organization's approach to DEIB stands as a testament to its values and aspirations.
We asked business leaders, entrepreneurs, and business owners about how their organization is addressing DEIB and here are the responses.
#1- By setting up DEIB community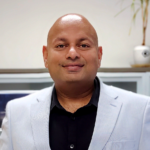 As the CEO of TechAhead, a technology company specializing in mobile apps, I'm deeply committed to promoting diversity, equity, inclusion, and belonging (DEIB) within our organization. We've set up a dedicated DEIB committee, prioritized equal opportunities in hiring and promotions, conducted regular awareness training, and encouraged open dialogue. Embracing DEIB is not just a corporate responsibility but a fundamental part of our culture.
Thanks to Vikas Kaushik, TechAhead!
---
#2- By including DEIB in company activities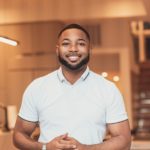 OTG addresses DEIB by first intentionally seeking opportunities to expand diversity within the realm of tech through recruitment, retention, teaching, research, and service. OTG consistently invites its staff to engage in dialogue and exchange ideas and pathways to further ensure equity throughout Open Technology Group. To address Equity, I began a Reimbursement Policy and Certification Program for employees, a substantial investment in our team.
Thanks to Leon Burns, Open Technology Group!
---
#3- By adopting a people-centric approach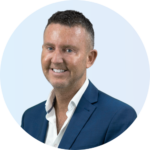 We pride ourselves on being a people-centric organization and have always operated a policy of hiring employees based solely on their experience and ability, as they're the only factors that should matter to any business. And we've spent the last decade creating an all-inclusive company culture that makes us an attractive company for anyone and everyone to work for.
Thanks to David Brewer, Protect Line!
---
#4- By encouraging employees to share experiences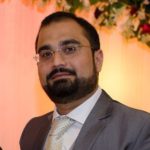 Our organization has created an online forum where employees can anonymously share their personal experiences. Employees belonging to different backgrounds use this platform to address things in the office that make them feel uncomfortable. For instance, if an employee feels annoyed by questions about her culture, she can anonymously write a small note in the forum, expressing why such questions are inappropriate. This forum has helped my team learn about microaggressions and other attitudes in the workplace that are not openly discussed.
Thanks to Farhan Siraj, OSHA Outreach Courses!
---
#5- By encouraging different volunteer groups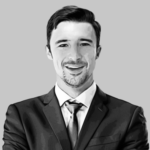 Our organization addresses DEIB by nurturing volunteer groups of different ethnic backgrounds, gender, races, and ages that helps create a support structure for employees. These in-person groups and online communities within the organizational structure help support personal growth, engage with any workplace grievances, and build an atmosphere of nurture, sharing, and mentorship so that those who have been historically marginalized or feel under-represented can have a voice and feel that they "belong".
Thanks to Sam Jacobs, Ammo!
---
#6- By diversifying human resources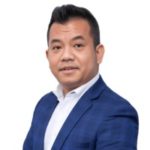 At our law firm, addressing DEIB is not a mere box-ticking exercise – it's woven into our business. Our law firm is based in the heart of South-West Sydney. One of the most multicultural areas in New South Wales. Meaning our clients are from diverse backgrounds themselves. So not only do we expect DEIB in our law firm, but our clients expect it from us. We actively diversify our recruitment pipeline ensuring we have a team from various backgrounds that can meet the needs of our clients.
Thanks to John Truong, Alliance Compensation Lawyers!
---
    How is your organization addressing DEIB?

Tell us in the comments below. Don't forget to join our #IamCEOCommunity.