Each business has a story. No matter if the business is a Goliath like Wal-Mart or a local business owned by a couple or family, the business has roots in an idea. For each business owner, the story of their journey can range from monetary needs or the passion for a unique project. Each story is different though the reasons may remain the same. No matter the tale, the background behind each and every business is what fuels each and every brand.
We asked entrepreneurs and business owners why they started their own businesses and here are their responses.
#1- To transform the industry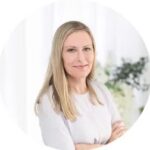 I've been a photographer for over a decade and have seen firsthand the issues in the industry that needed solutions. During Covid, it became even more obvious that photographers need support, a voice in our industry, and an easy way to run their business. Compounding these issues is the fact that many photographers struggle to make a livable wage. My mission is to transform the industry so photographers are supported and successful all of these reasons I created Picsello.
Thanks to Jane Goodrich, Picsello!
---
#2- To be better & serve customers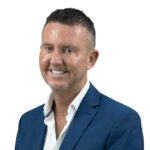 I've always been part of the life insurance business, and that enabled me to identify what was wrong with the industry, come up with solutions to those problems and incorporate them into my business plan, and eventually implement them when I founded Protect Line. I started my business because I knew the industry could do, and be better and actually serve customers and clients the way it was supposed to, and that's what my business now does. It puts families, and our customers, first. In other words, it does what I always wanted it to do.
Thanks to David Brewer, Protect Line!
---
#3- To continually evolve & adapt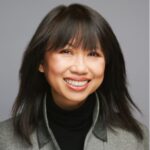 "I started my digital strategy and marketing agency over a decade ago before the iPad was even launched. At that time, I noticed that brands were not adapting to consumer behavior change. Though customers were going to social media and blogs for information, brands still insisted on advertising in magazines and billboards. Today, we are going through another digital evolution as Instagram gives way to TikTok and Google to ChatGPT. Brands need to continually evolve and adapt or become irrelevant.
Thanks to Quynh Mai, Qulture!
---
#4- To empower teams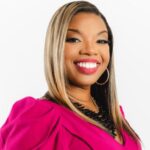 My fascination with infusing spirituality into leadership strategies stemmed from a desire to address this crucial human dimension. Leading with not just the mind but also the heart, acknowledging the dreams, fears, strengths, and vulnerabilities of every team member, became my driving force. Having identified my unique value proposition, I started Lead My Heart, an executive coaching and leadership consulting company, aimed at empowering executives and executive teams to live and lead with purpose, passion, and power and building a bridge between organizational goals and individuals' hearts.
Thanks to Dr. Wanita Mercer, Lead My Heart!
---
#5- To spend free time learning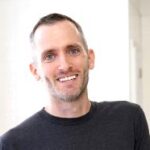 After my career as a pharmacist fell short of what I thought it would be my natural love for science and chemistry was still intact, so I started to spend my free time learning about the benefits of essential oils and formulating blends. My goal was to create a self-care product that could effortlessly integrate into a person's daily routine. From there, I started my own wellness company that specializes in handmade essential oil-infused shower steamers. Each blend is designed with a purpose in mind to promote a different type of wellness including congestion, headache, and stress relief.
Thanks to Jason Donahue, The Herbal Zen!
---
#6- To help job seekers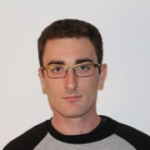 I started Salarship because traditional job boards suck. These job boards are under such financial pressure that they all promote "high-budget" jobs. It is a real headache for job seekers who end up applying for the same jobs, no matter the platform. To solve this issue, I started Salarship. A job board laser-focused on low-competition jobs so that job seekers don't have to send as many resumes as before.
Thanks to Nathan Brunner, Salarship!
---
#7- To become trusted by customers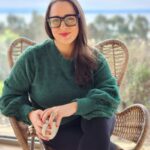 I started my business because it was becoming abundantly clear that Australian businesses were doing what they perhaps were good at (plumbing, building houses, consulting on their IP, manufacturing products, you name it) but they had little to no idea how to do the rest of business in a way that would help them to become trusted by their customers and their employees and in doing so was putting them in the position of burnout, profit losses, poor PR, even worse customer and employee retention and thinking they constantly needed to fill their funnels with new customers.
Thanks to Aileen Day,  Aileen Day Advisory!
---
#8- To have good work-life balance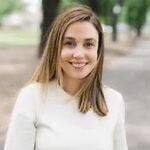 I started my business as a mechanism to work flexibly while raising my children. I never expected it to take off to the degree that it has and my initial purpose has changed. I now want to be able to provide my children with the best possible life that I can and I want to see where I can grow the business.
Thanks to Stephanie Roberts, The Melbourne Minute!
---
#9- To promote educational programs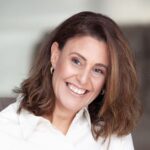 I started my business with the intention of filling the gaps in initial teacher education courses. Drawing from my experiences teaching high school students for 18 years, there is so much more that new teachers need to know that just isn't being taught in our current initial teacher education programs. From behavior management, and having difficult conversations to the workings of the mind and links to students' effort and achievement. I currently have an Amazon Bestseller book titled 'The Broken World of Education,' that scrapes the surface of current issues and offers suggestions.
Thanks to Nural Seker, Learn What Can't Be Taught!
---
#10- To elevate client experience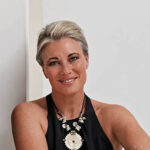 I started my business in 2014 as an 'average consumer'. I completed four months of research in the property industry before choosing to niche my peak performance coaching business into real estate. I had zero experience, however was fueled by a desire to elevate the client experience of buying, selling, leasing, & renting. Within two years I was recognized as an Industry Thought Leader and now am a multi-award winning speaker, trainer, coach, & author with close to ten years of service.
Thanks to Tanja Lee, THE ALCHEMIC WAY!
---
#11- To be a mum & businesswoman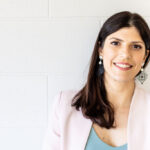 I started my business four and a half years ago in order to be a mum first and then build a business around that. I was in the corporate world for 15 years and worked 10-12 hour days. When I was at the crossroads about going back it wasn't an option. As one of my values in business (and personal) life is Family and it really should be Family First.. Fast forward four and a half years later my daughter is my biggest motivation to keep my Online Business Management business evolving and growing.
Thanks to Steph Gobraiel, Virtual Associate Services!
---
#12- To enable travelers to connect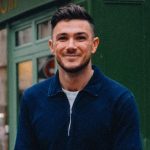 For me, starting Travel-Lingual was born out of a desire to connect with people worldwide through language. I've seen the value of effective communication when closing deals and building genuine relationships. That's why I created Travel-Lingual, a platform that allows travelers to connect authentically with people worldwide. With my experience in content creation and business-to-business travel sales, I knew the ins and outs of the travel industry. I knew there was a niche out there that could improve your travel experience.
Thanks to James Smith, Travel-Ligual!
---
#13- To fulfill clients expectations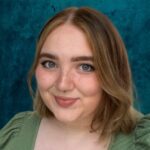 I have been working for SEO/Website/Marketing agencies for 2 years. With each job I had, the directors of these agencies had no idea how Digital PR truly worked. I was made to spam journalists, pick up the slack for other departments, and work crazy amounts of hours for a low base salary. After the second redundancy, I had absolutely had enough of working for people who didn't have a clue, and I instead set up Dyad Digital with my boyfriend. We now have happy clients.
Thanks to Robyn Morley, Dyad Digital!
---
#14- To help consumers save money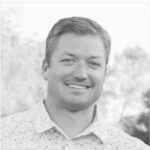 I started CouponChief out of the desire to help consumers save money on everyday purchases and make the most of their every dollar. Consumers have the power to make huge savings by using the coupons that so many businesses are offering. Yet many shoppers don't take advantage of this, either unaware of the savings they can make, or put off by the perceived effort involved. I set out to build a platform that simplifies the coupon process, and am proud to say that it's helping our users and their families save money on purchases and stay within their budgets.
Thanks to Gary Gray, CouponChief!
---
#15- To take a bold step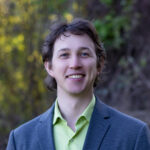 I embarked on the journey of starting my own business because I came to realize that my potential could not truly thrive within the confines of the agency where I initially worked. I had to make a choice: either continue working for another agency or take the bold step of testing my skills by launching my own business. I understood that if I wanted to fully explore and leverage my skills and ideas, the best way forward was to establish a business of my own. In essence, I started my business to unlock my full potential and create a path that aligns with my vision and goals.
Thanks to Dmitrii Kustov, RegexSeo!
---
#16- To promote neuroscience-based programs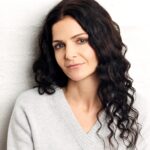 In my late teens, I suffered from chronic pain & concerns about my mental health. I realized early on that to achieve my goals & dreams, grit would only get me so far. Determined not to be constrained by these obstacles. I undertook studies in a range of subjects including neuroscience, & positive psychology, behavioral science, leadership & performance. My business was then borne from the desire to help others appreciate that the challenges we face can be seen as a pathway to growth, rather than an excuse not to live an extraordinary life.
Thanks to Stephanie Caldow, Think Collective!
---
#17- To provide data-driven solutions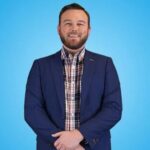 Having spent a substantial amount of time in the industry, my burning desire to provide something unique and trustworthy compelled me to establish my company. It's the pursuit of delivering on the promise of transparent, data-driven results that not only met but exceeded expectations that truly ignited my entrepreneurial journey. I saw a gap in the market and a need for reliability and accountability, which drove me to start this business.
Thanks to Cody Jensen, Searchbloom!
---
#18- To help businesses produce videos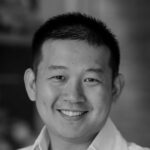 My business starts with my genuine passion for problem-solving. Whether it involves diving into research and discovering solutions independently or delving into tutorial videos, I find immense satisfaction in unraveling challenges. This innate curiosity led me to establish an explainer video production (also driven by my deep affection for animations). I aim to help businesses produce videos that communicate their intricate messages. This way, their audiences effortlessly grasp the answers they seek to solve the problem they have.
Thanks to Andre Oentoro, Breadnbeyond!
---
Why did you start your business? 

Tell us in the comments below. Don't forget to join our #IamCEO Community.