Being an entrepreneur or business owner has its share of ups and downs. While the downs can be pretty low the ups always seem to triumph for a true entrepreneur at heart. Milestones are what entrepreneurs and business owners work towards. Once you finally reach a certain point then reflection can truly begin. Finding the motivation in growing your business keeps it from becoming stale in the long run. No matter which part you love most, loving them all is equally as important.
We asked entrepreneurs and business owners what motivates them about growing their business and below are their replies.
#1- Empowering women to reach their potential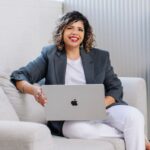 My motivation for growing "The Style and Mindset Connection" is deeply rooted in my passion for helping independent professional women reach their full potential. Many of these women have faced challenges that have affected their self-esteem and hindered their professional growth. By expanding my business, I can reach and empower more of these incredible women, helping them regain confidence, improve their mindset, and elevate their personal and professional lives. It's immensely rewarding to witness their transformation and see the positive impact it has on their productivity and results.
Thanks to Roopa Gulati, The Style and Mindset Connection!
---
#2- Passion and purpose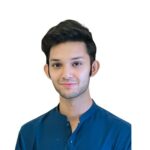 Growing our business is driven by a deep passion for what we do. We started SocialSharings because we believe in the power of connecting people and businesses through social media. Every day, we see the positive impact our platform has on individuals and brands, and that's what keeps us going. The thrill of innovation and the desire to make a difference in the world through technology constantly fuels our drive. We also understand that growth brings opportunities for our team to learn and develop, which is incredibly motivating. Ultimately, our journey to grow SocialSharings is fueled by a combination of passion, purpose, and the pursuit of excellence.
Thanks to Daniyal Sanaullah, SocialSharings!
---
#3- Love of travel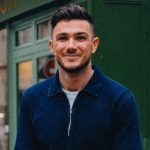 First and foremost, I am motivated by a love of travel and a faith in the transformative powers of travel. Travel-Lingual was founded to make travel more accessible and rewarding for people of all backgrounds.In addition to passion, the need to innovate and make a difference is a major factor. In conclusion, I am driven by the outstanding individuals on my team. Their commitment, ingenuity, and collective vision motivate me to lead and expand Travel-Lingual into a global leader in the travel sector. Together, we are redefining the way people travel, and that is a journey that excites me daily.
Thanks to James Smith, Travel-Lingual!
---
#4- Independence and market share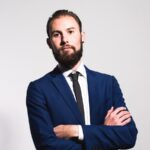 When I started my business, there were several factors that I considered. The main reason for entrepreneurship is usually that people want to be their boss and avoid corporate slavery. When there is no profit sharing, the motivation to grow increases, regardless of the several challenges involved such as capital, the risks involved, and competition. Market share: My marketing team has successfully run some large-scale social media marketing campaigns which lead to great sales boosts. This gave me the motivation to grow my business.
Thanks to Percy Grunwald, hostingdata.com!
---
#5- Maximize impact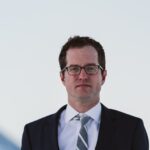 So, why do I want to grow my business? Simple — expand reach, maximize impact. My motivation is rooted in the knowledge that there are so many people out there who need legal guidance but are either unsure where to turn or hesitant due to the complexities of the legal system. When you can make the legal process more accessible and human, it's not just good business — it's socially responsible. Just like a lifebuoy in the open sea, legal help can be a lifesaver, and the more people we can throw that lifeline to, the better.
Thanks to Alex Freeburg, Freeburg Law!
---
#6- Passion for well-being of pets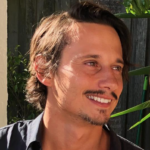 First off, as the founder of "Gentle Dog Trainers," I'm incredibly passionate about the well-being of our furry friends. This passion has driven me to create a platform where dog owners can find not just trainers, but compassionate professionals who understand the importance of positive reinforcement and empathy in training. It's a mission close to my heart, and it's what motivates me every day. Now, let's talk about what motivates other entrepreneurs and business owners to grow their businesses. Motivation can vary widely, but there are some common themes that resonate with many of us.
Thanks to Mathew Coulton, Gentle Dog Trainers!
---
#7- Enriching customer experiences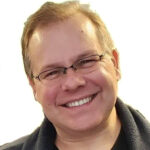 The motivation to grow our nationally award-winning gourmet food company, Traverse Bay Farms, is our ability to be a part of the life experience of countless people. We understand our customer buy our products for the special events and experiences in their lives. For example, our products are being enjoyed during birthday parties, graduations, engagement parties, baby showers, more. This means we aren't cherry juice concentrate in a bottle, we are helping our clients enjoy memorable moments in their lives.
Thanks to Andy LaPointe, Traverse Bay Farms!
---
#8- Empowering children and families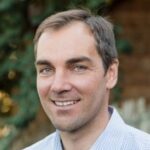 Every child deserves to thrive, no matter what challenges they face. Throughout my experience, I have seen firsthand the incredible strength and determination of families raising children with disabilities and learning differences. Our goal is to provide them with the tools and resources they need to navigate this unpredictable journey. This way, we can help parents and caregivers better understand and meet their children's specific needs, resulting in the best possible outcomes for everyone involved.
Thanks to Seth Besse, Undivided.io!
---
#9- Passion and personal growth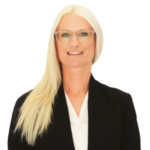 My motivation to grow my business stems from a combination of personal and professional factors. First and foremost, I'm driven by a passion for what I do. I'm driven to share my enthusiasm and make a positive impact in people's lives. This intrinsic motivation fuels my desire to expand and reach a broader audience. Additionally, I'm inspired by the opportunity for the learning and creativity that growth brings. Growing my business allows me to take on new challenges and continuously evolve both personally and professionally.
Thanks to Tabatha Farnel, Aroma Authority!
---
#10- Take on new challenges and continuously evolve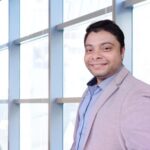 At the core, my motivation to grow my software product technology company isn't merely about revenue figures or market dominance. Think of it as cultivating a garden; each product we develop, each client we assist, and every retail, D2C ecommerce, and SaaS business I mentor, are seeds we're sowing. As these seeds flourish, they transform into flowers—representing innovation, solutions, and transformative impacts. Managing my AI and software products team directly, I've witnessed first-hand the ripple effect of empowering small, high-performing teams.
Thanks to Ankit Prakash, Sprout24!
---
#11- Fostering growth and innovation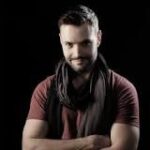 For many of us, work will be a constant throughout our life. For this reason, I invest in the business to ensure the work environment and process is a positive one that foregrounds well-being for all our people, as well as myself. I aim to continually grow the business to simply protect our way of life, provide stability and continue to support & develop the positive workplace and the ambitions of my staff.
Thanks to Ryan Stone, Lambda Films!
---
#12- Real-world problem solving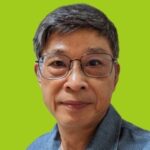 Growing ShipSage wasn't merely about achieving market dominance or financial success. For me, the driving force has always been the ability to solve real-world logistics problems that businesses face daily. I've witnessed first-hand the challenges that companies grapple with in managing their supply chains efficiently. By expanding and innovating ShipSage, I aim to offer more businesses a solution that eases their operational burdens, allowing them to focus on their core offerings.
Thanks to Ben Pu, ShipSage!
---
#13- STEM accessibility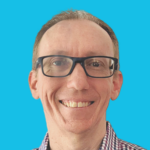 As a scientist who left his job after 20 years in academia to found a website dedicated to STEM (science, technology, engineering and maths) toys and activities, to make STEM accessible was my main motivation. Making STEM accessible and appealing to as many people as possible has been the talk of the town in academia for quite some time now. And that has precisely been one of the main drivers for me to leave the ivory tower and come down to earth to found a website that would be a go-to hub of STEM resources for the young, from educational toys to hands-on science fair activities.
Thanks to Dr Mark Coster, StemGeek!
---
#14- Making the world a more connected place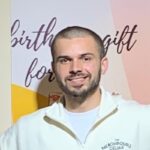 My primary motivation for growing The Neighbours Cellar lies in our core mission: making the world a more connected place, one personalized gift at a time. We started the business after seeing how a small, personalized gesture could turn a simple bottle of wine into a heartfelt message and a keepsake. Each new customer and each expanded service offers another opportunity to bring people closer, especially during challenging times when a thoughtful touch can make all the difference.
Thanks to James Emery, The Neighbours Cellar!
---
#15- Vision and mentorship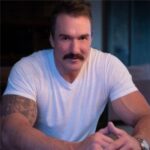 Its a combination to seeing my vision come to life, and motivating others to succeed and watch them grow. There's an incredible sense of fulfillment in nurturing an idea and watching it grow into a successful venture.But it's not just about personal success; it's also about helping others achieve their goals. I've found that coaching allows me to give back but also creates a network of motivated individuals who can support each other's growth.
Thanks to Loren Howard, Prime Plus Mortgages!
---
#16- Self-love and confidence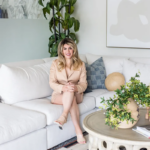 The motivation to grow my business stems from a deep passion for promoting self-love and helping others feel truly confident and beautiful. It's incredibly fulfilling to witness the transformations in our clients, not just in their appearance, but in their self-esteem and how they carry themselves. Every step of growth in my business allows me to reach more people and make a positive impact on their lives. That's what keeps me going and drives me to keep pushing the boundaries of what Esthetic Finesse can offer.
Thanks to Diane Howard, Esthetic Finesse!
---
#17- Customer satisfaction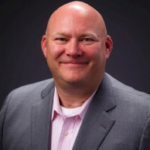 One of the primary motivations is the desire to better fulfill customer needs. As the company expands, it can offer a wider range of products or services, improve customer service, and enhance the overall customer experience. By growing, businesses can respond more effectively to customer feedback, and provide innovative solutions that meet or exceed their customers' expectations. Ultimately, customer satisfaction and loyalty are key drivers of business growth, making it a compelling motivation for organizations to continuously expand and improve their offerings.
Thanks to Steven Light, Avenue B!
---
#18- Setting new standards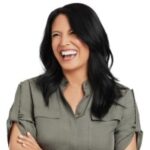 At our company, we are driven by a relentless pursuit of excellence. Our vision is to not just meet market demands but to set new standards. We believe in the immense potential of our business, and that's what fuels our growth strategy. We see opportunities in every challenge, and every obstacle is a chance to innovate. We're committed to not just surviving but thriving in this competitive landscape. Our team is our greatest asset, and we're dedicated to fostering a culture of innovation, collaboration, and accountability. Together, we're poised to make a lasting impact, and the potential for our company's future is incredibly exciting.
Thanks to Stephanie Venn-Watson, fatty15!
---
#19- Supporting small businesses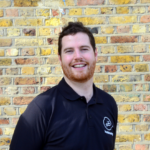 We've just reached 1,000,000 orders and our 10 year anniversary, which means we've driven over 40 million pounds to our dry cleaners over the years. In the past year alone we've had several partners expand their cleaning centers, hire new staff, and invest in their machinery thanks to the revenue from ihateironing. Seeing the support and safety-net we can continue to offer to these small businesses, especially with the ongoing cost of living crisis, is my motivation to keep growing.
Thanks to Matt Connelly, IHATEIRONING!
---
#20- Supporting bigger projects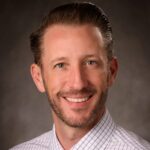 The size of your business can often dictate the scope of projects, services, and products you're able to produce. Early on in a business, it's usually important to identify your key offerings and perfect them, from your sales process to the products and services themselves. But plenty of business owners have creative and exciting ideas for how to expand—once they have grown the business enough to support them. As someone who enjoys tackling new challenges and bringing new products and services to life, one of my motivations to grow my business is to be able to expand our offerings in new and exciting ways.
Thanks to Thomas Samuels, Cardinal Expo!
---
#21- The ever-evolving technology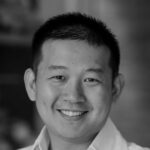 Since I work in the creative industry– animation production, more specifically, the ever-evolving software and animation trends, are what keep my team and me going. The dynamic nature of our field ensures that there's always something new to explore and innovate upon. We're motivated by the constant challenge of pushing our creative boundaries and experimenting with cutting-edge technologies. The satisfaction of seeing our work resonate with viewers, invoking emotions, and improving businesses' marketing is also incredibly rewarding.
Thanks to Andre Oentoro, Breadnbeyond!
---
#22- Ambition and impact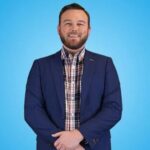 As an entrepreneur, my motivation to grow my business is a blend of ambition, passion, and the pursuit of impact. It's about striving for excellence, pushing boundaries, and seeing my vision materialize. But it's also deeply rooted in my desire to create opportunities, not just for myself but for my team and the partners we serve. The challenges are part of my journey, fueling my determination to innovate and succeed. In the end, it's the pursuit of growth and the chance to make a positive difference that keeps me driven.
Thanks to Cody Jensen, Searchbloom!
---
#23- Opportunities and thrill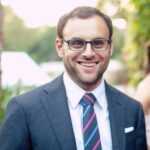 The driving force behind my relentless commitment to growing my business is the belief that each step forward brings new opportunities for myself and my team. Witnessing our positive impact on our employees' lives and the community at large fuels my determination. Moreover, the ever-evolving nature of the business world keeps me engaged. The thrill of overcoming challenges, reaching new milestones, and contributing to our industry's growth is a motivation that never wanes.
Thanks to Jordan Adair, ShirtMax!
---
#24- Impact on the industry and society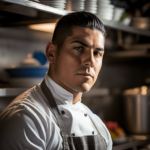 Contrary to common belief, the motivation to grow a business goes beyond financial gains. For many entrepreneurs, it's about creating a lasting impact on their industry and society. It's the desire to solve pressing problems, improve lives, and leave a legacy that fuels our growth. While profitability is essential, our ultimate goal is to make a meaningful difference, driving us to innovate, adapt, and expand our businesses in pursuit of a greater purpose.
Thanks to Michael E. Mastin, BowlakeChinese!
---
#25- Endless curiosity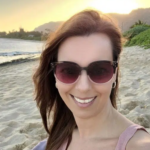 What really fuels my drive to grow my businesses is a mix of endless curiosity and the joy I get from helping others. As a serial entrepreneur, I've worn many hats—digital strategist, holistic coach, entrepreneur consultant, and even app developer with over 100 apps to my name. But at the core, it's always been about exploring new ways to make a positive impact. Living in Hawaii, I'm surrounded by natural beauty that constantly inspires me. It reminds me that growing a business isn't just about the bottom line; it's about enriching lives and nourishing the soul.
Thanks to Mona Kirstein, Ph.D., www.monakirstein.com!
---
What's your motivation for you to grow your business? Tell us in the comments below. Don't forget to join our #IamCEO Community.