In the face of failure, entrepreneurs come to recognize their transformative power, utilizing setbacks as a means for personal and professional advancement. It is through past challenges and errors that we grasp the significance of perseverance and flexibility, understanding that each stumble is an opportunity for growth. These experiences foster a deep sense of introspection, emphasizing the importance of embracing failure as a stepping stone towards success, showcasing resilience and determination to emerge stronger from adversity.
We asked entrepreneurs, and business owners how they have failed and what they have learnt. Here are some responses.
#1- Align with your power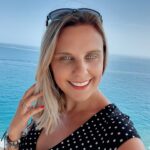 I failed after achieving success, it happened because I forgot my own power, what really worked for me, who I really was, and what I really wanted. I ended up listening to too much noise around me and took paths that were really not the best ones for me. This mistake meant that slowly, I ended up going from success into struggle. The valuable lesson I learned is that everyone has their own unique superpowers, what is right for someone else is simply not always going to be right for you and it's more important to ensure the advice you're taking and acting upon is actually in alignment with you.
Thanks to Jane Baker, House Of Motorsport Brokerage!
---
#2- Don't be afraid to pivot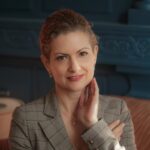 I am an entrepreneur and CEO of Transformify, a platform that connects freelancers and businesses around the world. I have failed many times in my journey, but I have learned valuable lessons from each setback. Don't be afraid to pivot. You have to be flexible and willing to adapt to changing customer demands and feedback.  Don't try to do everything yourself. You need to delegate tasks, outsource functions, and hire experts who can help you grow your business. Don't neglect your personal life. You need to find a balance between work and life and make time for yourself and your loved ones.
Thanks to Lily Stoyanov, Transformify Ltd!
---
#3- Be resilient and do market research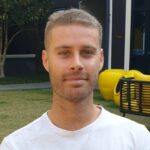 One of the biggest mistakes I made was jumping in without doing enough research on a new market. I didn't realize how important it was to understand the local culture, and I made a product that didn't do what it was supposed to. Another mistake I  made was hiring. It's about finding people who share your values and goals. These mistakes have taught me how to be resilient, how important it is to do your homework, and how to create a great team. Remember to embrace your mistakes because they're the key to success.
Thanks to Matt Little, Festoon House!
---
#4- Prioritize the fundamentals

Early on, I was so caught up in the excitement of the business – the creative and enjoyable aspects. What I failed to realize was that the behind-the-scenes operations are just as crucial. It's like trying to build a sandcastle without a solid foundation. The takeaway here was clear: prioritize the fundamentals of the business first. Establish a robust operational framework, and only then indulge in the more thrilling aspects without the looming concern of a structural collapse. Striking a balance between passion and pragmatism turned out to be the key to sustainable growth and success.
Thanks to Tom Walls, The Modern Back!
---
#5- Embrace the value of sales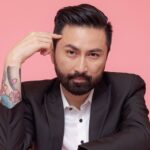 I can confidently say I'm a seasoned startup failure. As funny as it sounds, it's something I'm proud of because I've learned tremendously from those experiences. Among these failures, one of the greatest I've had to overcome is undervaluing skills outside of my core competency. As a designer and engineer, it is common for me to undervalue sales. No matter how good your product is, you may need someone to convince people to buy into the idea. A good salesperson has the emotional quotient to craft and deliver messaging that resonates with different audiences. It's essential since capital funding is often the leading cause of startup failures.
Thanks to Namanh Hoang, Ask Nam!
---
#6- Partnerships should be a thoughtful decision
Stepping into various partnerships should be a thoughtful decision. I recall one partnership that cost me both time and money. The essence of any partnership is being on the same page and having that shared passion for the project. One partner I had was juggling work with me alongside another project, waiting to see which one took off faster. As a result, the quality of the work he promised to deliver wasn't up to the mark. We eventually had to shut the project down. That wavering partner, who couldn't make up his mind, is now working a regular job.
Thanks to Dmytro Sokhach, Editorial Link!
---
#7- Think through the details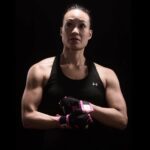 When I started out, we decided to include hemp-based CBD in our formula. We didn't anticipate, that banks are federally regulated and wouldn't work with companies that sold CBD. Any credit card processing could only be done through small, less reputable processors. We had two processors who ran off with all of our transactions. My advice to those venturing out to start their own businesses is to really think through the details in that planning stage—do as much research as possible, and be aware of every aspect of your business that will affect you. 
Thanks to Julia Shih, Body + Soul!

---
#8- Have a team of advisers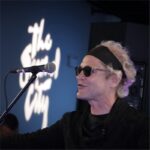 At the inception of my first company, we accomplished the remarkable feat of soaring from zero revenue to an impressive $30 million in annual sales within just 4 years. During this rise, our most critical marketing partner began showing a keen interest in acquiring our company. This led to intense negotiations and seemingly endless due diligence. When considering the sale of your company, prioritize actively engaging potential acquiring partners and invest significant effort into fostering a competitive bidding environment. Additionally, ensure you have a team of advisors by your side.
Thanks to Kraig Kleeman, The New Workforce!
---
How have you failed? What did you learn?

Tell us in the comments below. Don't forget to join our #IamCEOCommunity.