Entrepreneurs, known for their transformative ideas and breakthrough strategies, often draw inspiration from quotes on innovation and disruption. Their chosen words encapsulate the spirit of pushing boundaries and challenging the status quo, offering insights into the mindset required to drive change in various industries.
We asked entrepreneurs and business owners to share their favorite quotes on innovation or disruption and here are their responses.
#1- If you want to go fast, go alone. If you want to go far, go together.- Martha Goedert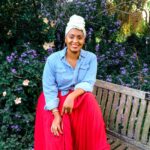 It's my favorite because it speaks directly to the power of community, collaboration, and building with others. I think of entrepreneurship as very much a cooperative effort. I collaborate with other business owners and people in her network and am always willing to help them when they need a boost.
Thanks to Talia Boone, Postal Petals!
---
#2- Innovation distinguishes between a leader and a follower.- Steve Jobs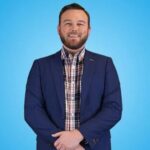 This quote encapsulates the essence of what drives success in our industry. Staying ahead requires a constant commitment to innovation and disruption. It reminds me that embracing change, pushing boundaries, and daring to challenge the status quo are essential and the very essence of leadership in the marketing world.
Thanks to Cody Jensen, Searchbloom!
---
#3- Everything in the world was created twice. First, the idea, and then, the implementation.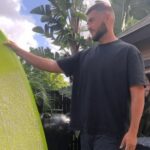 I love this quote because it reminds me that I should always be thinking about new ways to implement my ideas. It's easy to get stuck in one way of doing things, but it's important to remember that there are always ways to improve upon what you're doing now—and that even if you're not able to see them right now, they're there somewhere.
Thanks to Mac Steer, Simify!
---
#4- Innovation distinguishes between a leader and a follower.- Steve Jobs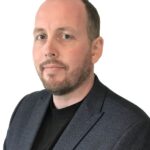 In the healthcare industry, innovation is key to improving patient care and staying at the forefront. We strive to be leaders, consistently seeking new and creative ways to enhance the recruitment process for healthcare professionals, ultimately benefiting both our clients and the patients they serve. It's this commitment to innovation that sets Health Recruiters apart and ensures our clients get the best healthcare talent available.
Thanks to Daniel Evans, Health Recruiters!
---
#5- A qoute by Andrew Ng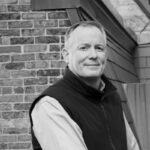 AI is the new electricity. Just as electricity transformed almost everything 100 years ago, today I actually have a hard time thinking of an industry that I don't think AI will transform in the next several years.- Andrew Ng. Having worked in and invested in AI technologies over the last decade, the quote by Andrew Ng is highly impactful as it conveys the idea that artificial intelligence will have a revolutionary and far-reaching impact on nearly every aspect of our lives, akin to how electricity transformed society in the past. AI will be a fundamental force driving innovation and disruption across industries, with significant economic, social, ethical, and educational implications. 
Thanks to Tom Aley, Aidentified!
---
#6- Innovation distinguishes between a leader and a follower.- Steve Jobs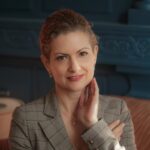 I think this quote captures the essence of what it means to be an entrepreneur and a disruptor in any industry. You have to be willing to challenge the status quo, to create something new and valuable, and to lead the way for others to follow. That's what we do at Transformify, a platform that connects businesses with diverse and talented freelancers around the world. We help companies innovate and grow by providing them with access to a global pool of talent while empowering freelancers to work on projects that match their skills and interests.
Thanks to Lily Stoyanov, Transformify!
---
#7- Stay hungry. Stay foolish.– Steve Jobs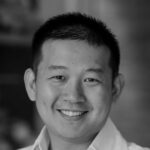 This concise, easily spoken phrase serves as a constant reminder for me to continuously stay curious and never become complacent. Even when the big dream has already come true, it's essential to avoid complacency and instead constantly strive to improve and explore new frontiers. Embracing creativity and not being afraid of failure because, often, disruptive innovations come from thinking outside the box and challenging the conventional wisdom.
Thanks to Andre Oentoro, Breadnbeyond!
---
#8- If you always do what you've always done, you'll always get what you've always got.- Henry Ford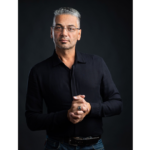 These words serve as a constant reminder of the need for innovation in the business world. This timeless wisdom encapsulates the essence of entrepreneurial success. Ford's words encourage me to embrace change, seek out fresh ideas, and be unafraid of taking calculated risks. They remind me that by consistently exploring new paths and ideas, I can discover opportunities for growth and improvement that I might have missed if I simply stuck to the familiar.
Thanks to Paul Mario Vratusha, D Studio Consulting Ltd.!
---
#9- Innovation distinguishes between a leader and a follower.- Steve Jobs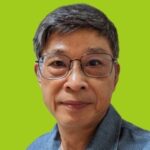 This resonates profoundly with the ethos at ShipSage. As we navigate the intricate e-commerce landscape, the emphasis is on leading through innovation, be it through smart warehousing or tailored fulfillment solutions. This quote serves as a reminder that to pioneer change and drive the e-commerce industry forward, continuous innovation is imperative. It encapsulates the spirit of our endeavors at ShipSage, where we strive to not just keep pace with industry evolutions but to be the trailblazers that redefine e-commerce fulfillment.
Thanks to Ben Pu, ShipSage!
---
What's your favorite quote on innovation or disruption? Tell us in the comments below. Don't forget to join our #IamCEO Community.