The question of whether innovation can be taught has long been a topic of debate among educators, business leaders, and researchers. While some argue that innovative thinking is an innate skill that cannot be taught, others contend that it is a skill that can be cultivated and developed through the right education and training.
We asked entrepreneurs and business owners whether innovation be taught and here are their responses.
#1- It can be taught to the team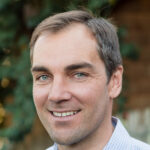 Innovation is not a matter of memorizing a set of rules, but rather creating an environment where a spirit of discovery is encouraged. So, we harnessed our team's collective intelligence, involving every member in tasks like researching user communication preferences and sourcing and rigorously testing various APIs. This inclusive approach kindles a spirit of discovery in our team. And the shared experiences create a more cohesive and dynamic team.
Thanks to Seth Besse, Undivided!
---
#2- Yes, given the right framework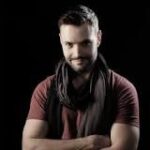 I believe innovation can be taught – given the right framework and process. Within our company, we regularly use a process I learned from D&AD that helps people create links between disparate themes, topics, or ideas. Once you can use this process efficiently, it's a lot easier to create new creative pathways. I've seen firsthand how amazingly original ideas have been birthed from seemingly underwhelming briefs in this way.
Thanks to Ryan Stone, Lambda Films!
---
#3- Yes, by training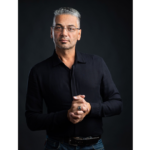 It involves techniques like brainstorming, problem-solving methodologies, and creative thinking exercises that can be instilled through training and practice. However, it's essential to recognize that not everyone will become a groundbreaking innovator. Some people may excel at implementing innovative ideas rather than generating them. As business owners, we can foster a culture that encourages innovation by providing resources, training, and a supportive environment for our teams.
Thanks to Paul Mario Vratusha, D Studio Consulting!


---
#4- Yes, by
teaching

 the skills that foster 

it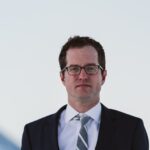 While you can't teach someone to be creative overnight, you can certainly teach the skills that foster innovation. It starts with learning how to identify opportunities, knowing how to make the most of the resources at your disposal, and understanding how to combine diverse elements to create novel solutions. In the legal field, innovation is often what tips the scales of a case. These "innovative skills" are teachable, transferable, and can be cultivated with deliberate practice.
Thanks to Alex Freeburg, Freeburg Law!
---
#5- Yes, by using right methodologies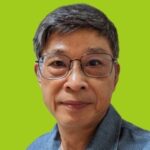 Innovation, at its core, is about solving problems creatively and effectively. While certain aspects of innovation can indeed be taught, such as the tools and methodologies to foster creative thinking, the intrinsic drive to innovate often stems from a genuine curiosity and a desire to improve existing systems. At ShipSage, we foster a culture of continuous learning and improvement, encouraging our team to think outside conventional paradigms.
Thanks to Ben Pu, ShipSage!
---
#6- Yes, by practical implementation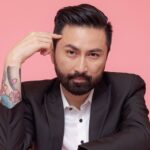 Innovation can absolutely be taught, but it depends on whether the mind is capable of implementing innovation. We are all capable of innovation. Thinking about how you could do something better is easy, but ideation and practical implementation turn a good idea into a real functional product. In one example, Apple experimented with different materials to achieve a zero-draft angle parts in manufacturing. They found that it could be achieved using zinc or magnesium, which have different cooling properties that shrink rather than expand when cooling. The result was a polished and sharp iPhone design that had never been seen before then.
Thanks to Namanh Hoang, AskNam.com!
---
#7- Yes, by identifying the problem and its solution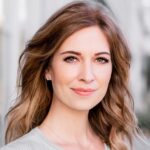 The innovative idea may be unteachable – but how to identify an opportunity can be taught. Innovation is identifying a solution to a problem shared by many. Being able to identify and solve the problem in a simple way that hasn't been done before is innovation. It's something that makes sense. Once the problem is solved with innovation, it almost seems silly that it was thought of before. Innovation is the simple answer to a common problem. While each solution needs to be found individually, the system of identifying the problem and finding a solution can be taught.
Thanks to Mary Harcourt, The CosmoGlo!
---
#8- Yes, by connecting the ideas and the problem

Innovation itself isn't a taught skill. What is a taught skill is helping people to make the connection between their novel ideas and the problem they solve or the opportunity they open up. As an innovation workshop facilitator, for example, the most critical component is helping participants connect their ideas to the challenge at hand in a meaningful way. At XpertPatient.com for example, we are always challenging ourselves to find new ways to better educate cancer patients with a focus on "better". If there isn't a net gain in retention or some other measurable factor, the innovation is worthless.
Thanks to Risa Arin, XpertPatient!
---
#9- Yes, by encouraging a culture of creativity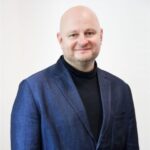 I think that we all know how to innovate; we just forgot how and need to re-learn it. To understand this, let's just look at children.  When I reflect on kids' fearlessness, I find that entrepreneurs and startups equally act without fear or self-imposed boundaries when they are first establishing themselves. As the organization matures,  the fearlessness subsides, employees and leaders become less engaged, and barriers arise. To remain successful and open to new ideas, we should incorporate a system of "re-learning" into our organizations by integrating a sense of play and wonder in all we do. Who wouldn't want to be a part of that organization every day?
Thanks to Alex Goryachev
---
#10- Yes, by education and training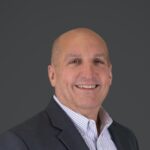 Innovation used to lie in the hands of very few people within organizations, most often technologists. But today, innovation has become a critical mindset for non-technical businesspeople, that can be taught and developed over time. There has been a clear cultural shift within most organizations towards the democratization of capabilities previously concentrated in technology to organizations, such as no-code software platforms and self-service analytics. Education can provide businesspeople with the techniques, and knowledge necessary to foster creativity, encourage experimentation, and inspire a culture of innovation. 
Thanks to Todd P. Michaud, HuLoop!
---
#11- Innovation is for go-getters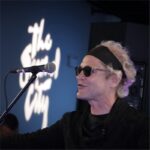 Entrepreneurs will tell you that innovation is like a wild and untamed beast. It's not something you can teach in a classroom. Instead, it's a quality you pick up along the way, usually in the school of hard knocks. Innovation is closely tied to having a "go-getter" attitude. Entrepreneurs who believe they can learn and grow by working hard are more likely to be innovative. You can't hand someone a growth mindset like a textbook; it's something they develop independently. Innovation usually comes from a deep understanding of real-life problems, which come from your experiences.  
Thanks to Kraig Kleeman, The New Workforce!
---
#12- Innovation is both innate and learned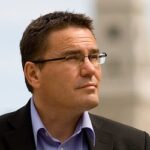 As far as I'm concerned, innovation is a pretty complex thing. It's like an interplay of inherent curiosity, exposure to diverse perspectives, and a willingness to embrace failure as a stepping stone to success. While some individuals may have a natural inclination towards innovation, I firmly believe that certain aspects of it can indeed be cultivated and nurtured. One memorable client engagement I had a few years back involved a small business grappling with pretty stagnant digital campaigns.
Thanks to Leslie Gilmour, BeFound SEO!
---
#13- Yes, by experimenting and taking risks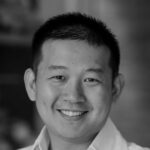 I believe that innovations can be learned and taught. While some people may have a natural inclination towards innovation, it is not an exclusive talent. Everyone has the potential to flex their innovative muscles when they're in an environment that promotes innovation and nurtures creativity. This can involve education, training, or even networking. Since it's not a fixed trait but a skill that can be cultivated and refined over time, it requires a willingness to experiment, take risks, and adapt to changing circumstances.
Thanks to Andre Oentoro, Breadnbeyond!
---
#14- Innovation is both innate and learned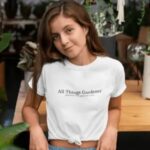 Regarding the question of whether innovation can be taught, I firmly believe that while some aspects of innovation can be nurtured and developed, the core essence of creativity and disruptive thinking is often an inherent trait or a cultivated mindset rather than a purely teachable skill. In my experience as an entrepreneur, I have witnessed how exposing individuals to diverse perspectives, encouraging a culture of open communication, and fostering an environment that values experimentation can certainly enhance the likelihood of innovative thinking within a team.
Thanks to Grace Backer, AllThingsGardener!
---
#15- It can be both inherent and learned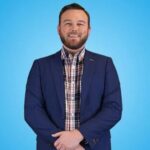 Being a CEO has taught me that innovation is a blend of inherent creativity and learned skills. While some individuals possess a natural aptitude for innovative thinking, the principles and techniques of innovation can undoubtedly be taught and cultivated. Innovation isn't just about radical breakthroughs. It's also about fostering a culture that encourages employees to think creatively and solve problems.
Thanks to Cody Jensen, Searchbloom!
---
#16- Yes, by encouraging creativity and  experimentation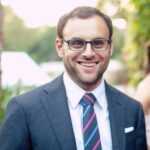 Innovation can be cultivated and nurtured within an organization. It starts with fostering a culture that encourages creativity, experimentation, and the freedom to explore new ideas. Providing resources and time for employees to brainstorm, collaborate, and learn from failures is crucial. Moreover, offering training and workshops on innovation techniques and design thinking can equip your team with the tools and mindset needed to innovate effectively.
Thanks to Jordan Adair, ShirtMax!
---
#17- Yes, through the right environment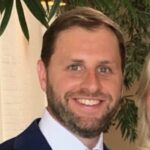 Innovation is a fascinating aspect of the business. In my experience, it's a blend of nature and nurture. While some individuals naturally possess a creative and innovative mindset, I firmly believe that innovation can be cultivated and nurtured through the right environment and mindset. Encouraging a culture of continuous learning, embracing diverse perspectives within a team, and providing the freedom to experiment and take calculated risks can all contribute to fostering innovation within an organization.
Thanks to Cort Adair, The Adair Group!
---
Can innovation be taught? Tell us in the comments below. Don't forget to join our #IamCEO Community.