Inspiration
23 Entrepreneurs Explain What They Love About Entrepreneurship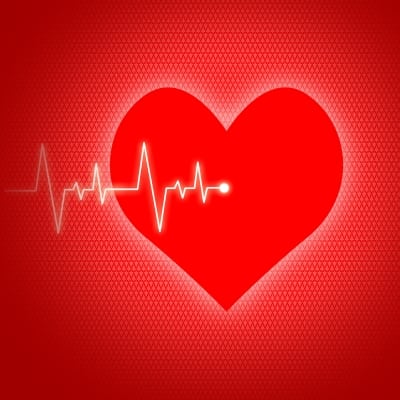 Being in love is great. Being in love with your business, when you're an entrepreneur, is even better. Waking up each morning knowing you are getting to do exactly what you love is more than most people could ever say about any "job" they have had. Although there are days when tossing in your hat seems like a viable option, remembering how much you love your "job" can quickly snap an entrepreneur out of that mentality. Different business owners also have different reason why they love their business. It might be the products or the customers they deal with, or it could even be the fact that they are the ones in charge of it all. The reasons are as varied as the businesses themselves.
We asked some entrepreneurs what they loved about "being their own boss."
1) Different Days
I love being an entrepreneur because no two days are ever the same for me. This is my 3rd time stint being an 'trep with opportunities in online, retail, and now the service/consulting side. I truly enjoy waking up every day and knowing that there will be new things to learn, clients to talk to, and work to perform that I may have (or never have had) the experience to do prior to waking up that day. It allows me tons of creative freedom and the scope to also balance and spend time with my family and awesome 3 year old. While I can control my schedule, it also is illuminating how much self discipline being an entrepreneur has taught me.
Thanks to Aalap Shah, SoMe Connect!
2) Freedom
I love being an entrepreneur because of the freedom! I love the ability to choose my own hours, work around my children's schedules and create more balanced time for my family. The financial freedom is also very important to me. I can control my own raise and success. I am not at the mercy of a "boss" to give me a low percentage raise. I also love being able to create a positive and flexible work environment for my employees so that they can have a dream job of flexible hours, bonuses and amazing opportunities.
Thanks to Amanda Rose​, Dating Boutique Inc.!
3) Time to be a Dad
This is an easy one! Where do I start though? I know… I love being an entrepreneur because of the time it affords me to spend with my 2 awesome boys aged 3 and 4! Yes they're a handful but I can't imagine not being able to see them as often as I do, or not being able to play fight with them literally every day like we get to do just because 'daddy controls his own hours', and I feel sincerely privileged to be able to do so.
Thanks to Kunle Olomofe!
4) True Passion
I love that being an entrepreneur lets me live out my true passion – helping other entrepreneurs in their journey to success. I know when I first started out I was so overwhelmed and felt I had no where to turn for help. I built a business where I am able to extend a helping hand to those starting out offering free guides and resources that can answer a lot of questions! I wouldn't be able to help as I have working for someone else so am thankful I found success as an entrepreneur!
Thanks to Nellie Akalp, CorpNet.com!
5) New & Different
There are many things that I love about being an entrepreneur, but I would say the factor I appreciate the most is that I get to work on something new and different every single day. Entrepreneurs have to wear many hats, and for a jack-of-all-trades like me, that's a blessing. My nightmare scenario is being forced to do the same job repeatedly day-after-day.
Thanks to Amad Ebrahimi, Merchant Maverick!
6) Sharing with Team
There are many stressors in life, but none as satisfying as growing a business. When my team and I score a win—no matter how big or small—it's euphoric. When we miss expectations, it provides a learning opportunity and builds toughness. Every iteration of our product makes us smarter, faster, stronger. The thing I love most about all of this is being able to share these experiences with my team.
Thanks to Shane Park, Coinplay.io!
7) Lead a Life I Love
After spending ten years in the military, I was looking for my next career. I was going to interviews and submitting resumes and yet none of the jobs truly intrigued or inspired me. One day on my job search, I ran across a piece of paper that I had listed everything I was passionate about, and had one of those "a-ha" moments — "What if I just did what I loved? Forget about the money, just do THESE things, and the money will follow," I said to myself. That helped me manifest finding a cozy coffee and breakfast restaurant across the street from the ocean. Everything about the cafe is designed around things I love — outdoor patio soaking up the ocean breeze, beautifully hand crafted in-house roasted coffees, and friendly locals sharing stories. I now get to have a great coffee every morning and check the surf — if there's waves I paddle out, if not, we spend time working in our dream office, an outdoor cafe at the beach!
Thanks to John Vallas, The Swell Coffee Roasting Company and Cafe!
8) It's Awesome
Being an entrepreneur is awesome. What I love about the most is Banter – the product my team and I are building. But with the effort of giving a broader perspective that can be applicable to all entrepreneurs, no matter the product or industry, I'll touch on points not related to our specific product. Yes, I'm significantly much more stressed than I ever was at my previous job and yes, it consumes every conversation I have with anyone I ever meet, but it's worth it. I know this because I've seen the other side – how life could be at a big corporation. Before working on Banter full-time, I spent four years working at a consulting firm where I was exposed to many situations where 1) bureaucracy got in the way of progress and 2) resources were spent on efforts that never produced anything of value. These situations would be extremely frustrating for the majority of people involved, as there would be a ton of efforts wasted, a ton of hearts crushed based on months of work that was all for nothing because the executive in charge had a change of mind in the middle of a meeting. Thankfully, I don't have to deal with any of these issues as an entrepreneur. Every single thing we do is meant to have an impact in the company. We don't waste time building decks just meant to satisfy or convince someone. And we decisions don't take days or months to be made. By being both agile and lean in development and management, we can weed out all the frustration that exists in larger companies.
Thanks to Diego Villarreal, Banter!
9) Endless Possibilities
What I love about being an entrepreneur is the endless possibilities offered to you. Litterally, only imagination is the limit! It started my self employed DJ company in 2009 and now I am working in the greatest city of the world, that's amazing! What job could have take me where I want to go and see so many places. It's hard work but I feel blessed
Thanks to Yannick Le RouxCompany, DJ YANiC Website!
10) Unique Rewards
Our company, Big Apple Buddy, is a shopping concierge that delivers items from the U.S. worldwide – since many newest tech gadgets or fashion brands are only available in the U.S. People around the world have a thirst for goods just as those in the U.S. do, but are often unable to access the range locally and face impediments when trying to buy from the U.S. Helping people overcome those barriers and witnessing the many instances of overwhelmingly positive feedback is hugely rewarding. Separately, I am a former lawyer, and building a business from scratch has its unique rewards that a career in law, although potentially lucrative, could not possibly hope to match. The learning curve that comes from pushing a dynamic, fast growing business, with the constant need to upskill in new disciplines to match the needs of the business, is a hugely rewarding one to climb. Further, being in complete control of your own successes or failures is both daunting and inspiring.
Thanks to Phillis Chan, Big Apple Buddy!
11) Lifestyle Design
The best part about being an entrepreneur is lifestyle design. It's the ability to create your own schedule and design your life that is in alignment with your deepest values and beliefs. It's about knowing what truly is important in your life and turning it into reality. Making a difference in the lives of others and spending quality of time with my family are my two deepest values. Being an entrepreneur allows me to fulfill these two values. When I'm on my death bed, I'll know that I've lived my life to the fullest and it's all because of being an entrepreneur.
Thanks to Tiffany Mason, Mason Coaching and Consulting!
12) Young People Smiling
After relocating to the United States ин 2007, my husband and I were looking for ways for the family to stay physically healthy. Having fenced in his youth, my husband found a fencing community in Silicon Valley and began to train again. My two oldest children, twins, watched their father train and fell in love with the sport. As they began their training, they also began growing closer to their father, bonding over fencing and making the family a stronger unit. My younger set of twins, at the time only 3-years-old, would be bored and restless watching their siblings train, wanting to play with them but not understanding why that wasn't possible. Many parents enjoyed watching their children, but would have liked to be able to multitask as they watched. Soon I realized that there was a need inside the community. I could help make a significant impact by creating a fencing school that could support the Silicon Valley fencing community and help gain greater exposure for fencing in general. So I decided to found a fencing club and in 2013 established "Academy of Fencing Masters" in Campbell, California. Reflecting my own experience as mother of 4 children that constantly was juggling with errands and schedules of different activities of the kids, I tried to take a completely different approach to the family experience, by looking at developing the fencer as an athlete as well as a valued individual in society. It is a place, where parents like us, would like to take their children, a place that will feel like home. Today, 2 years later, I am excited that we really make an impact on children and their families, we instill in them a pride of achievements, a passion for the sport, a sense for a community, and we help them grow better individuals and members of their society. Every day I come to work and I see young people smiling and it does not matter how hard my day was, I know I helped to make these guys happier.
Thanks to Irina Chirashnya, Academy of Fencing Masters!
13) Freedom
I feel like William Wallace in Braveheart at the end of the movie when he yells "FREEDOM". I love the freedom of being an entrepreneur because if I work 24 hours straight to meet an order or in between speaking engagements then a take a little time off to refresh then it's back to work no matter what day it is. So yes I love FREEDOM.
Thanks to Jody Harris, ZippedMe!
14) Create Value
I love being an entrepreneur because of the freedom to create value. Once I stepped into fully working for myself it was as if the gates of inspiration opened. The ability to discover new ways of serving clients, new products that I can develop or new experiences that create growth is very exciting for me. The fact that giving my best to clients translates directly to accelerating my business and personal return is also great. It's nice to have my own schedule, to be in control, etc, etc. However, what I really love is the ability to turn dreams into reality. It is art for me.
Thanks to Christian Muntean, Vantage Consulting!
15) The Whole Picture
As an entrepreneur, I have a passion for my business that I did not have when I used to work for a Fortune 500 company. I am excited to go to work every single day and I am proud of what I achieve. Besides, I really like being able to see the whole picture. I am not just a Finance or a Marketing employee: as an entrepreneur, I have a full understanding of my business' dynamics, both strategic and operational.
Thanks to Julien Bouyssou, BillXperts.com!
16) Starting from Nothing
The rewarding part of being an entrepreneur is you start with absolutely nothing, ground zero, and your collective mission is to turn an idea in to a product, into a market of customers, and into a growing and profitable business. Until you have tried to do something from ground zero, you have no idea how hard it is. But the rewards along the journey are also immense. You have to have a team of people with a shared vision and values that are trying to do something never done before, thus the transformational innovation of solving market problems from perspectives that have not been tried before. It is an awesome experience.
Thanks to John Bodrozic, HomeZada!
17) Impact
I love having an impact. I would much rather be the president or owner of a $1 million dollar company than a VP of a $20 million department at a Fortune 500 company. As an entrepreneur I feel empowered to create a great place to work, build careers, help people grow and give to the community. Nothing makes me more proud than seeing a young employee buy their first house or decide to start a family. I also love having a "no jerks rule." As an entrepreneur you can keep the ego maniacs out and build a culture of people who want to learn and care about each other.
Thanks to Bill Balderaz, FATHOM HEALTHCARE!
18) Share Good Stories About Good People
I spent 22 years working as a broadcast journalist to finally realize that the agenda of mainstream media is to perpetuate fear and doubt. I made a bold decision to leave my career, and founded The Good News Only in 2010 to promote positive media… sharing good stories about good people! I also teach workshops and seminars to teach people positive-media philosophies to get more positive results in life. I encourage everyone to "take the diet that really works: a media fast. Don't watch, read, or listen to news and
see how much your life improves."
Thanks to Tanya MacIntyre, The Good News Only Radio Show!
19) Freedom to Choose
The freedom to choose what to cook for client and do what I love in a healthy environment (home kitchens vs restaurant kitchens) The freedom to never have a boss looking over my shoulder, hold anything over my head or have the power to fire me. The freedom to set my own schedule and never have to ask for a day off and decide when I get to go on vacation. I also love the direct feedback I get from my clients – if I worked in a restaurant environment my food would probably not make the same nourishing impact. There is also an incredible sense of confidence and power that comes from being able to create your own income out of nothing. Being a business owner is a roller coaster but there is no better feeling than making it on your own.
Thank you to Brigitte Theriault, White Apron Chef!
20) Feeling Blessed
What's not to love about being an entrepreneur, except that maybe even if I have "the freedom to take time off whenever I want, I still work more hours than is good for me." Since I work via telecommute as well, I love not having to commute, put on my "face" every day and put on stuffy "work clothes." I've traveled much and continued to work, spending a lot of time in Hawaii and the Colorado Rockies, so although I vacation minimally the past 14 years, I can live in beautiful places, and my evenings and weekends are spent where I'd want to vacation anyway. Love being able to take an hour or two off midday to enjoy some gardening or sunlight or a bikeride, knowing I could easily work after  dark or even in the middle of the night to make up for time off. Secret to success: Working 1/2 a day. Beautiful thing is, it doesn't matter what 12 hours you work! (Old joke, but so true.) Feeling blessed to be able to work for myself.
Thanks to Jan Patenaude, LEAP Mentor!
21) Energy
It's the adrenaline pumping infusion of energy when an opportunity shows up at your front door unexpectedly. The kick in the gut that wakes me up at night wondering if I am nuts to run a small business. The email with a picture from a fan saying you made a difference in their lives. Hitting snooze on the alarm clock knowing full well I will be working well into the night. I love all these things about being an entrepreneur. The good, the bad, the chaos because it belongs to me. Simple. I own it. I own the pain, the passion and the purpose. Nothing is better.
Thank you Lisa Baker-King, Zebecs.com!
22) It's Challenging
"When working for someone else, often times people think that being ones own boss means complete freedom. Freedom from the pressure of someone judging your work; freedom from worrying about job security; freedom to come and go as you please. The reality of being an entrepreneur is quite different. Does someone judge our work? Our company is judged daily by our clients, employees, vendors, lenders, investors and business partners. Do we worry about job security? Every time we look at our bank statement and plan work for the next few months. Can we come and go as we please? Yes. As long as there is no work to do. But of course, there is always more work to be done if we want to remain in business. Why then do we love being entrepreneurs? Because it is challenging. Because it allows us to problem solve and think of new solutions to old problems. Because we can chart our own course; we are in charge of our own fate. Because it exposes us to all aspects of business – reinforcing our knowledge of things we already know and expanding our talents to include things we never imagined learning and doing. Most importantly: Because it allows us to do something we are passionate about on a daily basis (homebuilding in our case). And it allows us to share that passion with others. Money comes and goes, but doing what you love for a living enriches ones life beyond measure."
Thanks to Marcus Toconita and Nino Cutrufello, Callahan Ward Companies!
23) Not Having to Choose
I had a successful corporate career for almost two decades before starting my company, SimplyCircle: a platform helping parent communities like schools and scouts to connect, communicate and organize. For years, I talked about wanting to start my own company some day, but every time I was making a career choice, I had a good reason to postpone branching out on my own. My kids were too young, I needed to get a few more experiences under my belt to round out my skill set, we were not financially ready – the list goes on and on. Then one day, I missed an important event at my kids' school, which made me feel guilty, like a bad Mom. I missed the event because I overlooked an announcement about it in a 3-page long email I had received from the school weeks before. As I tried to console my disappointed kids, I realized it was not the first time it happened – nor would it be the last – unless I did something about it. So I decided to built a tool to help schools and other organizations we belong to as parents communicate with us in a way that prevents these "bad parent" moments, and help us all feel like the great parents we aspire to be. I went on to hire several other moms and dads: between the 5 leaders of the company, we have 11 young kids. And I set out to create a company where none of us is forced to choose between a successful career and fulfilling parenthood. When you look at our work calendars, you see team brainstorm meetings and customer sessions interspersed with parent-teacher conferences, volunteering at the school, and soccer matches. And when our whole mission is to help all of us feel like great parents, our work lives and our personal lives are truly integrated. As for me, I went from regularly having a "bad mom" moment to feeling like a super-Mom… almost all the time!
Thanks to Elena Krasnoperova, SimplyCircle!