The end of every year is the opportunity reflect on a 365-day journey. 2018 was a bad year for some and to others, it was a great year. Many businesses were launched and others were closed. Pivots were made and goals were shattered. In the last few days of 2018, we took some time to ask a few entrepreneurs and business what their biggest business accomplishments were.
#1- Launching our first collection
Our best accomplishment of 2018 was the launch of our first collection. After spending 14 months researching, designing and developing our capsule, we created a collection of business casual pieces for men and women out of sustainable/ eco-friendly fabrics. We are looking forward to manufacturing these pieces in the US in ethical factories that believe in paying quality wages to their workers. We are also in the process of giving away two of our pieces to two young professionals as well as sponsoring a foundation. It's been a great year to serve our consumers and our community.
Thanks to Brittany Bowers, Caliber X!
---
#2- Improving our following and readership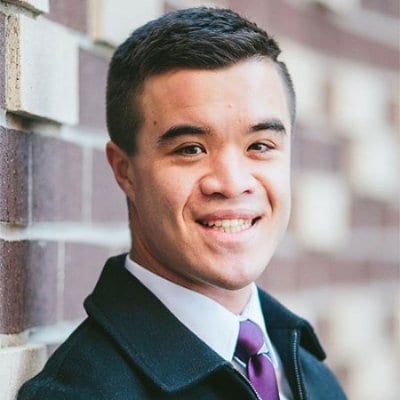 One of our best accomplishments in 2018 was improving our following and readership in general and increasing our social media presence. We've also improved productivity through some helpful tips to our employees, and become a more streamlined and efficient small business overall.
Thanks to Andrew Schrage, Money Crashers!
---
#3- A number of things
2018 has been a successful year for Clearbridge Mobile. We've seen impressive year-over-year employee growth and opened a second office in the heart of downtown Toronto. Toronto is the core of Canadian innovation and is home to some of the most progressive startups in the world. The city has some of the best tech talent you'll ever find, and as our company continues to grow, I hope to see our work contribute to the broader recognition of Toronto's tech scene. Aside from that, I have to say that my best accomplishment this year is getting more involved in both the local tech community and communities abroad. I attended Web Summit 2018 in Lisbon, Portugal this month. I fully immersed myself in industry conversations, met ecosystem partners, and participated in social media discussions with next-generation entrepreneurs. I really saw the value of social media participation for business this year. When I shared what I had learned and engaged with other thought leaders, I saw profile visits increase by over 700% and my post traffic gained traction of over 10,000 hits in under a week. It's important to remember that as a CEO, for people to recognize your company, they need to recognize you. Social media participation will definitely be something I practice more moving into 2019.
Thanks to Deepak Chopra, Clearbridge Mobile!
---
#4- New business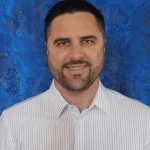 I had been itching to start a new business recently and really wanted it to make it something where I could work from home, make residual income, and work together with my wife. My pest control technician came to service my house and I pitched an idea for a pest control business to him. We started talking, seriously about the idea. Literally, one week later we had secured seed money, established business roles,. added on another partner, ran the numbers, and started a pest control company! I think that's pretty good for one weeks time.
Thanks to Dane Kolbaba, Watchdog Pest Control!
---
#5- Social responsibility
Sales and growth have always been important but this year we decided to focus some time and energy on becoming a socially more responsible company. For a medium-sized business like ours, with limited budget and resources, this initially felt like a daunting task. But we soon realised we could make an outsized difference to our local community in lots of interesting ways. We sponsored local sports clubs, gave tours of our data centres to local schools and worked with colleges and universities on ways they could improve their curriculum to give their students a head start in the tech world. We also worked hard on promoting diversity within our sector, working with organisations like techUK and the Tech Talent Charter. Our efforts towards Corporate Social Responsibility (CSR) were ultimately recognised when we won the 'Best CSR at the European Datacloud Awards', pipping some heavyweight tech giants to the post in the process.
Thanks to Jack Bedell-Pearce, 4D Data Centres!
---
#6- Improving my focus
I am happy that I did not allow myself to get distracted by the midterm elections and Supreme Court drama this year, it can be so hard to stay focused on your business goals and not waste time on things that you cannot control. In 2018 I continued to attend fewer networking events and make better choices of how to spend my time. It was another less is more year for me. I participated in more high impact activities so had more energy to spend with decision makers and key influencers. In the past I spread myself too thin and let myself get run down unnecessarily with little to show for my efforts. I am happy to have more time to spend with the people I care about and the activities and causes that matter most to me.
Thanks to Paige Arnof-Fenn, Mavens & Moguls!
---
#7- Reading 50 Books
The life of a CEO is busy, tumultuous, and unpredictable. Likewise, being a CEO often means the whole 9-5 system goes out the window. However, I've found certain grounding techniques which have proven invaluable in the effort to further my own development while running a business. Specifically, I try to read at least 30 minutes a day, which has allowed me to finish around 50 books this year – That's about one a week!
Thanks to Nate Masterson, Maple Holistics!
---
#8- Two accomplishments
My biggest accomplishments in 2018 are fairly simple. I wrote and published two books on subjects close to my heart. One is entitled Murder in the Classroom: A Practical Guide for Prevention and the other is Unconventional Customer Service: How-to Break the Rules to Provide Unparalleled Service. Both of these are out and I hope they change minds on these two issues.
Thanks to Robert Sollars
---
#9-Increase in my revenue
One of the great things about being an entrepreneur is that you get to use your time and skills to build your ideal life. 2018 has been full of accomplishments that have helped me reach that goal. This year I was able to increase my revenue by more than double from the previous year. With that, I was able to hit six figures. I also helped to coach clients to increase their business revenue by 10x. And my business has grown, allowing me to start working on major campaigns with companies like Intuit and Capital One.
Thanks to Amanda Abella
---
#10-Nomination for a highly respected award
We are a small family-owned company, however, despite our small size we have been nominated for a highly respected Drapers Award as Best Accessory Brand Of The Year. We are finalists together with much bigger brands such as Fiorelli and Valentino. I'm incredibly honoured. It is moments such as these which acknowledge the significant amount of hard work that has been crucial to the growth of our brand. Being shortlisted for this award is a milestone in this trajectory.
Thanks to William Forshaw, Maxwell-Scott!
---
#11- A few wins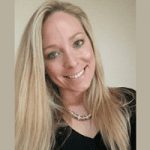 2018 was filled with major wins for me. Not only did I get my business off the ground, but I was published and featured in over 15 publications and was recently signed to Forbes, my life dream. I expanded my business that was operating in South Korea and America to now Germany and scaled it into an agency model providing coaching and consulting to businesses and organizations with speaking engagements on the side. Most importantly, I shed the skin of my old life that was riddled with insecurities and impostor syndrome and stepped into the new me that confidently manages my business as a leader.
Thanks to Heidi Lynne Kurter, Heidi Lynne Consulting!
---
What was your biggest accomplishment in 2018? Tell us in the comments below. Don't forget to join our #IamCEO Community.