Innovation is a driver of many businesses globally. In the competitive business world, you have to innovate ideas on how your business should run. Different entrepreneurs take on diverse approaches to implement innovative ideas in their businesses and some emerge to be successful. This gains them recognition as innovative and inspire other entrepreneurs to be innovative as well.
We asked entrepreneurs about their favorite innovative entrepreneur or business owner and here's what they had to say.
#1- Elon Musk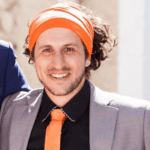 Elon Musk is the entrepreneur that best represents disruption. Why? Because he doesn't only disrupt 1 industry. He disrupts a few at the same time and this is what an entrepreneur does: working on several projects at the same time. Elon Musk disrupts the automotive industry (Tesla), the transportation industry (The Boring Company), the aerospace industry (SpaceX) as well as others. I can't think of any other entrepreneurs disrupting that many industries at once.
Thanks to Jonathan Aufray, Growth Hackers!
---
#2- Travis Kalanick
If you are discussing entrepreneurs who innovated and disrupted, the best place to look is Uber. Travis Kalanick disrupted the entire transportation industry with the founding of Uber. Making taxis a thing of the past and innovating the way people can earn money and receive rides from people through their mobile devices. Revolutionizing the future of transportation in the future with ride-sharing.
Thanks to Nate Masterson, Maple Holistics!
---
#3-Ellevest
Founded by Sallie Krawcheck, Ellevest, is shaking things up in the financial trading industry, a space that is historically male-dominated. While investment advisory services is not new at all, Ellevest is a game-changer because it caters specifically to women and their unique financial circumstances. As a robo-advisor, Ellevest takes into account factors such as gender pay gap and other events such as childbirth, which can have an impact on a woman's financial stability, to build a personalized investment portfolio based on users' goals. Ellevest invests in more than 20 asset classes and prefers companies that have a strong culture of promoting women to upper management. In the age of #metoo, Ellevest is demystifying the financial industry and empowering women in the most powerful way yet,
financially.
Thanks to Chris Chancey, Amplio Recruiting!
---
#4-Sara Blakely
I think Sara Blakely represents both innovation and disruption. She identified a problem women had that was not being addressed and created a new category making hera billionaire. She embodies all the best qualities of entrepreneurship ‹ persistence, problem solving, determination, smarts, visionary, energy and hustle. She continues to grow the brand and stay relevant, brilliant!
Thanks to Paige Arnof-Fenn, Mavens & Moguls!
---
What entrepreneur best represents innovation or disruption? Tell us in the comments below. Don't forget to join our #IamCEO Community.