Innovative is a word often used to describe successful companies. It drives media attention and fosters customer retention rate, which is why most companies strive to have it in their mission statement. It seeks to solve customer problems in a better and modern way and helping such companies edge the competition. One of the companies that's known for innovation is Apple.
Here's what entrepreneurs had to say about the companies they admire for their innovation.
#1- Open Bionics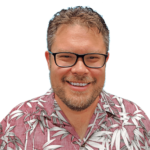 There are many companies I admire for innovation, but the one that affected me most personally, enough to change my entire business model and gear it toward serving companies that actively help people, is Open Bionics. I was born without a left hand, and because Open Bionics innovated on affordable and sophisticated 3D printed prosthetics, my life has improved drastically, in big ways and small, and most importantly, I will be able to take better care of my daughter who is due in November.
Thanks to Christopher Kim, Mighty K Marketing & Strategy!
---
#2- Airbnb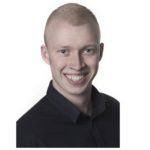 The company I admire the most in terms of innovation is Airbnb that managed to entirely shape an industry and change our traveling habits. While some individuals did previously rent out their homes, Airbnb managed to systematize the entire process, enabling homeowners to increase usage of their private homes, by incentivizing their users to sign up their friends on the platform. Without owning any physical rental properties themselves, they managed to become the first place people research when trying to find accommodation for a trip.
Thanks to Thomas Jepsen, Check4Lead!
---
#3-Complete Eye Safety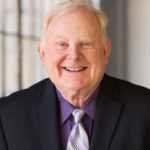 One of the really innovative companies in the Midwest is Complete Eye Safety. Located in St. Louis, they sell prescription safety eyewear to companies throughout the country. When the pandemic hit they realized they would not be able to do a lot of in-plant visits to measure for safety glasses and lenses at manufacturing facilities. They pivoted and began a new service called Optician-On-Demand. This service enables their clients to be measured virtually for prescription safety eyewear and still meet online with an experienced optician. Their measurement functionality is highly special and compliant with industry standards. The firm is owned by eye doctors who are able to schedule these appointments online at the convenience of the patient. No one else in the safety industry is able to offer Optician-On-Demand and it looks like a developing winner for the company.
Thanks to Steve Turner, Solomon Turner PR!
---
#4- Target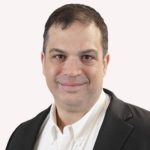 One company that I have admired for their innovation is the retail giant Target. Target has continued to re-imagine the retail shopping experience for customers since their founding. When entering a Target store you can expect to see a clean store, with clear site lines, and in style fashions and products. From a innovation standpoint, Target continues to update and enhance their digital experience with their website and app compared to its retail competitors. The Target website very easy to use and their mobile apps are by far the leaders in the consumer retail shopping experience.
Thanks to Mike Charles, Unified Pest Control!
---
#5- Grab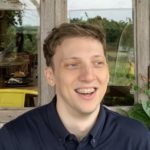 Known as a transactional super app, Grab transformed service economy into a whole new level.The company managed to connect with millions of people and provide their basic necessities in the most convenient way possible. Not only are they up for food deliveries, they have also maintained a quality service on travel booking, financial needs, healthcare needs, and other local operations through the years. Aside from this, Grab also built partnerships with huge corporations like Toyota, Microsoft, and Mastercard to extend their efforts and survive battles amidst other competitors in the field. Who knows how much Grab can further innovate its offers especially in these trying times, where easy access to these kinds of services became crucial? It's the main reason why Grab is useful worldwide, because of its authenticity and determination to enhance the services they provide for people.
Thanks to Laurie Wilkins, Call Outdoors!
---
#6- James Dyson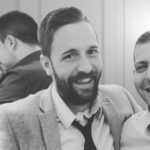 Dyson is the company for me, being British, James Dyson is one of our best inventors this country has ever had and he has combined that with Entrepreneurship too. Not many people or companies can straddle the introvert/extrovert stance quite so well. From the revolutionary bagless vacuum cleaner, to the swivel ball hoover (and lots of improvements in between) to the Cold hairdryer and now reduce heat hair irons/straighteners. His new products don't come out thick and fast, but when they do they are market-leading and voted best in class. The research and engineering that goes into these products ensure that they are durable, and even though expensive, at first, their value for money is exceptional.
Thanks to Daniel Foley
---
#7- Facebook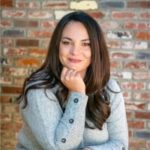 As an entrepreneur in the digital marketing world, Facebook is a big part of my digital strategy for both my own business and my clients. From its inception in 2003, Facebook changed the digital platform and has continued to innovate, and broaden it's reach and remain relevant 17 years on, the strength of the brand lies in its ability to continuously innovate towards its user's needs, keeping the platform and additional platforms that the company has taken over interesting and of value.
Thanks to Maxine Ramirez, Rise Creative Consulting!
---
#8- Christian Siriano's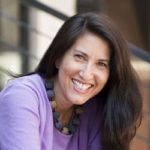 I admire Christian Siriano's high-end fashion business for being one of the very first companies to pivot as the crisis hit to start making masks. His leadership inspired others to innovate too including alcohol businesses to start producing hand sanitizer so everyone could pitch in and play a part. He was able to innovate his business and leverage his high profile to show others to look at their businesses through a different lens which made him and his team go from creating a frivolous luxury to making essential items with style. All the high-end designers and liquor companies followed. Innovative, useful, relevant and brillant!
Thanks to Paige Arnof-Fenn, Mavens & Moguls!
---
#9- Blindsquare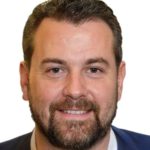 Awarded as the Best Mobile Health Product or Service at the 18th Mobile World Congress. This state of the art mobile app helps visually impaired people get from one place to another via a self-voicing feature. Blindsquare is an easy and user-friendly navigation aid for the blind. I truly admire this enterprise who made a step further towards social innovation to improve the lives of persons with disabilities. Businesses who give value to innovation and at the same time, reaching out to uplift a minority part of the society is truly commendable. Anyways, thanks for taking the time to read my opinion about the most innovative company. This is something that has been on my mind quite a bit recently and would like to see what other people have to say. Please do keep in touch and let me know when the article is done because I would love to read it.
Thanks to Karl Armstrong, EpicWin App!
---
#10-Basecamp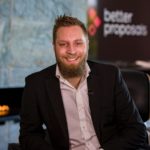 Basecamp is one company that I truly admire for what they do and what they've become. They went from a design company to building their own product that people loved, to scaling that product and having it used by millions of people. They pioneered Ruby on Rails, they were one of the first advocates of remote work and they take customer care to the next level. If there ever was a company in our industry to admire, that would be Basecamp.
Thanks to Adam Hempenstall, Better Proposals!
---
#11- Several companies
Peachesboutiques dot com, Promgirl, Davidbridals, lulus dot com, etc are the website companies that we follow the most innovational trends. We follow these because of the idea and innovations of these companies, quality of their literature and the initial impression that they make on the customers. It benefits us because we've similar target audiences which reduces our trial and error. For customer loyalty ideas and strategies, for determination of offers and incentives, that's attractive for the target audience.
Thanks to Eric Jones, Couture Candy!
---
#12- Advanced Micro Devices(AMD)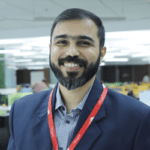 The processor manufacturing industry has been dominated by Intel for quite some time. This has to do with its brand name and the innovations that they came up with in the past. But AMD has been steadily coming up on Intel by offering more and more innovations on the technological front. AMD's innovation came in the form of its products which were able to deliver the same, if not better, performance at a lower cost. Their recent Ryzen microprocessors help a great deal in explaining the case in point. After laying low for some time AMD released its Ryzen series based on the Zen microarchitecture which has been delivering better performance on pretty much every benchmarking test at a lower price point than its competitors. Also. they capitalized on the fact that consumers were on the lookout for an alternative to Intel who had been dominating the market for quite some
time.
Thanks to Deepu Prakash, Fingent!
---
#13- Walmart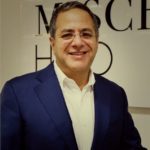 They have no fear of trying new ideas. Their motto is to encourage those that fail as their attempt shows they are capable of finding new opportunities but need another chance to succeed. Walmart has a mission called COE, every meeting begins with a discussion of these three letters. They represent the correction of errors. Success only comes with failure and failure turns into success when corrected midstream. Understanding how to re-navigate and avoid the black hole is the key to success in business.
Thanks to Jonathan Bass, Whom Home!
---
#14- Apple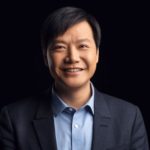 Apple, hands down. Apart from giving the laptop computer and mp3 player a major upgrade, it introduced a new concept of a cellular phone to the world. Other brands eventually followed suit with their versions of the smartphone, but it is clear that Apple is still a premiere brand. Criticisms aside, you have to respect them for that.
Thanks to Jack Wang, Amazing Beauty Hair!
---
#15- Ben & Jerry's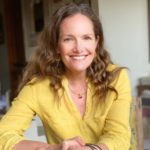 As a brand that truly lives by its values, Ben and Jerry's creates products that create real, meaningful change. Everybody loves their ice cream, but they have managed to deliver much more than just a dessert – they never hesitate to speak out upon social injustices. They are civically, socially and environmentally responsible from a product sustainable lifecycle approach to their commitment to social justice. Every endeavour they take as a business, they continue to take into account all impacts and drive to make change.
Thanks to Marybeth Bentwood, Brand Elevation Communications!
---
#16- Zoom!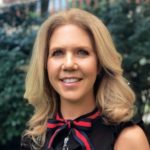 This platform was a fantastic video conferencing tool prior to the COVID-19 pandemic. Now it's an essential tool for remote workers as we continue to work from home. Zoom keeps us in touch professionally and personally, across all mobile and desktop devices. This app allows us to stay in the loop with work colleagues and call and connect with family members that we look forward to safely seeing again soon.
Thanks to Deborah Sweeney, MyCorporation.com!
---
#17- Space X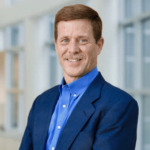 The space industry is one of the toughest to get started in. Elon Musk and Space X reduced the expense of their launches exponentially when they perfected the ability to have the rocket booster land on its own and reuse it. This is something NASA had been trying to figure out for years. To me, this is the level of thinking outside the box we all should strive for!
Thanks to Greg Bond, The Property Manager Guys!
---
#18- Nintendo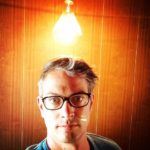 The world's most well-known gaming console tech-behemoth was founded in Kyoto in 1889. For perspective, this was 13 years after the Samurai class stopped carrying swords in Japan. Have you guessed it yet? Think plump mustached plumber in overalls. Nintendo. In 2020, the Nintendo Switch console reached the 50 million units sold threshold globally. Never has there been a company that has so managed to so massively innovate across such a historic time span. Nintendo has innovated its way from being a playing card maker, closely associated with the somewhat shady world of gambling, taken detours as a taxi company, a manager of "Love Hotels", a food company that tried to give the world "instant rice", a toy company that created such exotically named electronic gadgets as the "Ultra Hand", the "Love Maker" and the solar-powered "light gun", to somehow have navigate its way to being the most iconic gaming company on the planet. On a personal level, I find inspiration in the company's ethos of putting quality before speed in innovation. In the words of legendary creator of Mario, Shigeru Miyamoto, "a delayed game is eventually good, but a rushed game is forever bad.
Thanks to Peter Head, Japanoscope!
---
#19- Netflix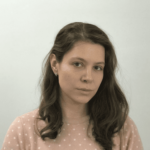 When we think about innovation in the present day, most of the time, tech companies are the first ones to pop into our heads, with the likes of Apple, Tesla, Samsung, etc, we tend to focus mainly on gadgets and devices that are constantly evolving with each year/release. Don't get me wrong, I love tech and it's always fascinating to see how and where the envelope is being pushed, but at this very moment, if there's a company that I admire and feel thankful for its exitance, it would have to be Netflix. With the closing of movie theaters due to the pandemic, it would have been a much greater struggle for film enthusiasts to go about their lives if not for Netflix and similar streaming services. What they're able to do and the quality that they able to produce is challenging the entire movie industry in ways that we haven't seen before. It's a great bargain, all things considered, that I can't be more than thankful and admirable for the existence of this service. Hats off to Netflix for keeping us sane and entertained during this difficult time!
Thanks to Darya Jandossova Troncoso, Kdan Mobile Software Ltd.!
---
#20- Patagonia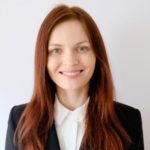 They are always looking for new and innovative ways to do things while protecting the environment. They work with outside suppliers to create things like recycled insulation, and use their platform to create initiatives such as The Common Threads Initiative, where they took out adverts actively encouraging customers not to buy new items, but to repair and rewear as much as possible. They put out an anti-fast fashion and anti-consumerist message, and the more they communicate around this, the better the company seems to do. I really admire this long-term vision and commitment to doing things the right way. To me, they demonstrate that businesses shouldn't need to operate at the expense of ethics, and that's something I aspire to as a business owner.
Thanks to Jenna Carson, Music Grotto!
---
What company do you admire the most for innovation? Why? Tell us in the comments below. Don't forget to join our #IamCEO Community.