Storytelling
30 Entrepreneurs Explain Why They Started Their Business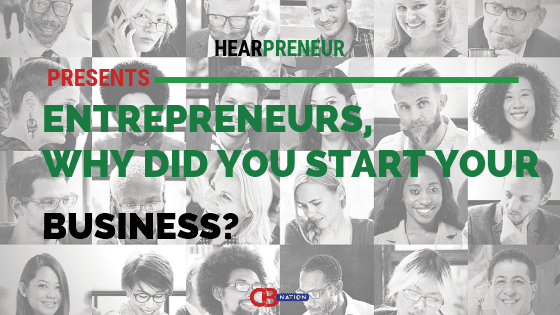 Each business has a story. No matter if the business is a Goliath like Wal-Mart, or a local business owned by a couple or family, the business has roots in an idea. For each business owner, the story of their journey can range from monetary needs or the passion for a unique project. Each story is different though the reasons may be the same. No matter the tale, the background behind each and every business is what fuels each and brand.
We asked some entrepreneurs and business owners, why they started their businesses:
#1- Provide pet owners with the information and education
Cannabinoid therapeutics have a huge role in medicine, but knowledge and access are limited. I wanted to be able to provide pet owners with the information and education they need along with cannabis and hemp products to help their pets live better lives, so in 2015 I started VETCBD Hemp. My mission has always been, and will always be, to improve the lives of the animals we share our world with.
Thanks to Dr. Tim Shu, Vetcbdhemp.com!
---
#2- From a hobby
With aviation in my blood, it was natural I became drawn to it. My father was an amateur pilot and my uncle owned and flew airplanes and helicopters. While working in investment banking, I had the idea of buying an airplane and renting it out for lessons. I continued my day job but I had somebody working for me as an instructor. And then, I bought a helicopter and started doing the same thing. I founded Wings Air Helicopters in 2002, which started out as a flight school with just one training helicopter and has since grown into a premier helicopter company.
Thanks to Javier Diaz, Wings Air Helicopters!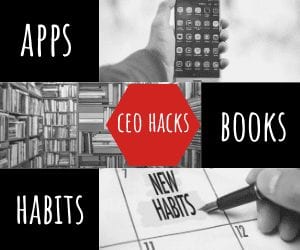 ---
#3-  Help small and medium-sized business owners grow their businesses
The reason why I started my business is to help small and medium-sized business owners grow their businesses and be successful, with the products and brands that they are really passionate about. We want to be able to help them achieve the level of success that we have been able to obtain for our own brands. This is what drives me and my team. It's very fulfilling to be able to see these brands grow and be able to employ all sorts of people and see how their products have a positive impact on their customers.
Thanks to Daniel Snow, Snow Agency!
---
#4- Address frustrations and challenges
I started Padlifter the world's largest marketplace of short-term service providers—to become a 'one-stop-shop' for property owners and managers to find the right solutions in the right places at the right times. This was borne out of my personal frustrations in scouring the internet and needing to stitch together my own half-baked solutions. Being familiar with what it's like 'on the 'other side of the fence' enables you to have an intimate familiarity with your customers, and a solid grasp on the things that your business can do to improve their lives. Armed with this knowledge, you're able to operate a customer-centric business that never loses sight of its North Star: fixing customer pain points.
Thanks to Evian Gutman, Padlifter!
---
#5- Help nonprofits organizations during difficult times
After being furloughed by the Harlem Globetrotters due to COVID-19, I founded Eric PR & Marketing, LLC as a way to help nonprofits and small businesses during difficult times. Clearly, the live events industry was devastated by the pandemic. It was a helpless feeling. I used my new agency to help others who were making an impact through their nonprofits. I took on several pro bono projects and used a 4-month furlough to lay the groundwork for what is now my future. I officially parted ways with the Globetrotters in August and Eric PR & Marketing is my path forward. I have a mix of incredible clients across multiple industries, while also continuing to give back to the nonprofit sector.
Thanks to Eric Nemeth, Eric PR & Marketing!
---
#6- To challenge me professionally
In 2007, I left my career to become a stay-at-home mom. It was a choice my husband and I made together in the best interest of our family. As our kids got older, I decided I wanted to start a business as a way to challenge myself professionally, as well as contribute financially to our household. It's been exciting to have something of my own again and I look forward to what the future holds,
Thanks to Alice Anderson, Mommy to Mom!
---
#7- My healthy lifelong passion
I realized there is a totally different way of eating that is not accessible to most people, part of that is because there is not enough knowledge out there and the other part is the sheer amount of habit change that is required to get the results you want. Seeing my father go through his type two diabetic journey made me realized that its people exactly like him and many other that are dealing with other types of health conditions who are trying to get healthier because they are learning about different lifestyles like low carb or clean eating that can really help them. However, most people are really struggling to actually implement such changes because the lack of acceptable products in the main categories that people depend upon like bread crackers chips buns, and all those things that people love to eat and realizing that we just have to makes this a whole lot easier for people so that people can be healthy.
Thanks to William Schumacher, Uprising Food!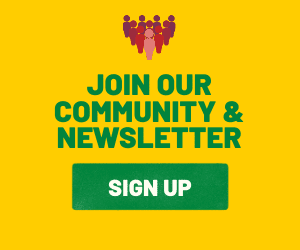 ---
#8- Opportunity to capitalize
The existing word counting sites that take up the first page of Google are of low quality and do not have a lot of content. My goal is to show up as the #1 search result when people search for a word counter so we can capture millions of clicks per month. I monetize my content with Google Adsense and the Grammarly affiliate program. The Grammarly affiliate program pays .20 cents for a free sign up and $20 for a paid sign up. We are doing everything we can to boost our search rankings, and we have drastically increased our budget for content creation while many others have slowed down. Writers have a greater capacity to get new topics completed, and it helps me plan out the entire years' worth of content and get it at a cheaper rate.
Thanks to Kevin Miller, The Word Counter!
---
#9- Tell women's stories and achievement
Women's experiences are often used to further a male lead's story or as shock value for the audience. Rarely are these experiences the subject of a project and even more rarely are the teams behind these projects majority women. I want my company to empower more women and to fully tell the stories that I wanted growing up. The arts are an amazing way to build awareness and empathy for others. Closing the gender gap in the entertainment industry will promote thought and also change for the future.
Thanks to Broghanne Jessamine, Elemental Women Productions!
---
#10- Making legal documentation affordable and accessible
Contrary to popular belief, it is not easy to find good document templates online. Let's say you are searching for a lease, you need to go through hundreds of ads and search results before you can find a suitable word template. What's more, most of the documents online are under US law which may not be applicable in your jurisdiction. To make matter worse, you have downloaded a landlord friendly version which may put you at a disadvantage as a tenant. That how i came up with DocPro's mission.
Thanks to Kim Chan, DocPro.com!
---
#11- Upbringing
When I was 11 years old, I asked my father for some money and he told me to start a company. Staring at him with confusion, I asked what can an 11 year old do? That's when I learned I could do anything I wanted to do. Started delivering newspapers and then a snow blowing company and then a shoe shine business. I haven't stopped since.
Thanks to Dave Forman, Pour Masters Bartending Service!
---
#12- Solve systemic problems in digital marketing
I wanted to offer professional, flat-rate service in an industry where customers feel jaded by the nickel and diming of agencies. Why do you have tiered SEO packages? SEO should be all-inclusive, and affordable. Small businesses are already having a hard time in the wake of the pandemic (which is when I started my business), why make it harder for them to succeed?
Thanks to Joe Karasin
---
#13- Help Seniors Live Life to the Fullest
My calling in life is to help older adults live life to the fullest. A lot of the negativity we associate with aging is actually due to inactivity, so I focus a lot on how recreation and fitness professionals can keep our aging population healthy not only physically, but intellectually, socially, and emotionally, through exceptional fitness experiences. My mission to empower senior fitness and recreation professionals to deliver quality, safe, effective, and engaging senior fitness experiences
Thanks to Emily Johnson, StrongerU Senior Fitness!
---
#14- Freedom to find a better way of doing things
In working for corporate bureaucracies, I recognized that effectiveness and innovation were constantly suffocated beneath layer after layer of red tape. That's the way we do it here became such a repulsive concept to me that I knew if I wanted to make my mark on the world, I needed the independence to see a better way, then pursue it without the shackles of a sluggish organization. Since I've been working for myself, I've experienced the good, bad, and downright brutal realities of what comes with that autonomy. But there hasn't been a single day that I regretted my decision to pursue this path.
Thanks to Joe Kerns, MAJiK Marketing!
---
#15- Tough time finding a job
I initially started my PR firm in 2011 because I had graduated from college and was having a tough time finding a job. I figured if agencies did not want to hire me because I lacked experience I had to create my own. I started off with 8 clients and it quickly grew to 30 in one year. I then partnered with other PR firms in the US to assist and grow their client base and in turn, grew mine as well. It has been a humbling experience because I was able to find an opportunity to create something from the bottom up.
Thanks to Alli Rodriguez
---
#16- I want to be my own boss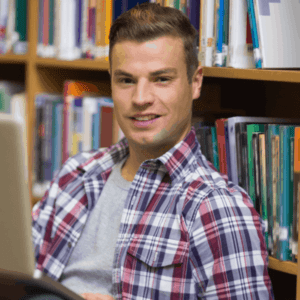 I used to work as a public teacher for six years. Then I quit my job and started my English as a Second Language business last year by outsourcing workers from Asia.  There would be a certain part of your life where you would realize how you always wanted to be your own boss. I believe in studying smart rather than studying hard to be successful.
Thanks to Aaron Simmons, TestPrepGenie!
---
#17- Something to prove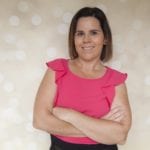 I started my business because I had something to prove. That I could be a present mother and a successful woman in business without compromising my lifestyle. 10 years on, I realise that this is exactly what has happened. No, everything has not been smooth sailing (because business and life in general never are). But when I return to my "why" during off-days, I realise that it is a fierce guiding force that keeps me on track, grounds me, provides a purpose, and helps me to never waver.
Thanks to Storm McManus
---
#18- Flexibility
I love being my own boss, love working with clients 1:1 and love scheduling my own time. I hardly never start work before 10am because I want stress free mornings with my kids. Furthermore, am I doing a lot of online therapy so being location independent was a huge bonus that came accidentally to me and I absolutely love it. Having clients in America, Iceland, Denmark, Swiss and other European countries is very interesting & educative for me.
Thanks to Kristin Thorisdottir, Mindtherapy.dk!
---
#19- From a dream
Our first daughter Sophia was born with a heart defect called tetralogy of fallot, and was also diagnosed with severe autism, which is a neurological disorder that impaired her social and speech capabilities. Trying our best to help Sophia meet her potential in life, we found ourselves in over our heads with costly therapies to do so. Due to these new significant financial obligations, we needed to find a way to fund our daughter's special needs. It had always been a dream of ours to flip houses for a living just like our favorite HGTV shows, so we founded Premier Property Buyers with the intention of building a business that would serve the community and provide a secure future for our family.
Thanks to Eric Nerhood, Premier Property Buyers!
---
#20- Personal struggles
In my mid-twenties, I was injured in a car accident. I struggled for years with multiple injuries. It's not until I met Stephen Hercy aka Dr Fitness USA, who introduced me to his strength training program, that I completely healed from all my injuries, literally within weeks. As a professional dancer, I had been conditioned to believe in no pain, no gain, the show must go on philosophy. Dr Fitness USA's introduced me to NO PAIN, MORE GAIN. By embracing his unique philosophy, I also overcame the distorted negative self-image I suffered from since I was very young, growing up as a ballet dancer.
Thanks to Batista Gremaud, Dr Fitness International!
---
#21- Fairness
Many Real Estate professionals struggle, and feel alone because their brokerage does not meet their most important needs. The most common issues faced by Real Estate agents, especially new ones, are lack of one-on-one training, joining fees, monthly fees, franchise/legal fees, unfair commission splits, lack of timely support, and lack of resources. I opened Imagine Realty in Florida as a response to big brokerages' lack of genuine care for their REALTORS. My firm is agent centered, and everything we do is geared towards our REALTORS wellbeing. At Imagine Realty our agents choose how they want to be compensated, they receive FREE one-on-one training, FREE mentoring, FREE starting package, 24/7 broker support, and more.
Thanks to Bruno Fernandez, Imagine Realty!
---
#23- Gap in starting out a business
I started my business because I saw so many entrepreneurs missing out on the important step of building solid brand foundations when starting out. There's a misconception that a brand is just a logo and a good looking website – but that's a costly mistake to make. That type of thinking means so many businesses are missing out on shaping their most important asset – their brand. I'm on a mission to help brands realise their potential through strategy and purpose, creating thoughtful foundations and meaningful strategies to guide them. I truly believe in the power of business as a force for good.
Thanks to Melissa Packham, A Brand Is Not A Logo!
---
#24- Building a legacy for myself
I spent more than 10 years building someone else's business. As a training program designer and facilitator, I would create highly engaging and very saleable programs for the three companies I worked for over those years. I spent more than 10 years building someone else's business. As a training program designer and facilitator, I would create highly engaging and very saleable programs for the three companies I worked for over those years.
Thanks to Vasu Dev, Core Training Consultancy Pte Ltd!
---
#25- To Create Dignity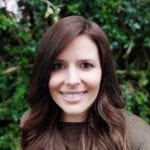 After spending almost a decade in Africa, I realized that most of the charities and nonprofits weren't making as big of a difference as they claimed. Some even indirectly caused harm. But businesses were making a big impact. They provided jobs, stability, and dignity. I started my consulting business to help Americans do business and create partnerships with these great African entrepreneurs and companies. It's been an amazing, win-win for everyone!
Thanks to Valerie Bowden
---
#26- Taking Advantage Of The Tween Market
Our business is a family business, so I wanted to build something that we could own and work on together, that was very important to me. Between daughters and nieces, we had a lot of little girls in the family, and it was a constant fashion show of tween outfits and finding the newest thing to wear to school. Some of them would even draw and "design" little outfits. So we thought – why not create that for them, and for all their friends? Tweens are a sub-catered to the market and we took advantage of that.
Thanks to Hosea Chang, Hayden!
---
#27- Create and endure Dignity
When I was practicing law as a young lawyer, I found out that I was expecting a baby. This was unplanned but I was incredibly excited and nervous. Once cleared at the 12-week mark, I started to tell my colleagues about my pregnancy with joy. My manager, a female partner in the firm pulled me to the side and said, I want you to know that you have options and that you shouldn't broadcast your pregnancy. It took me a few minutes to realize what options she was referring to but once I did, I was shocked and felt completely mortified. She quickly followed up with, you're a young lawyer and have your whole career ahead of you, think it through. A few days later, I continued to talk all things baby as is usually the case for women who are pregnant for the first time. My manager began to bully me in the workplace. She began aggressively questioning me on my caseload on a weekly basis and even put her finger in my face in court once. Other attorneys saw and continued to walk by. Faced with persistent workplace conflict and stress, I eventually quit and was left jobless, without insurance all while expecting my first baby. Avinu is a boutique firm dedicated to helping leaders and employees learn how to manage conflict, gain key soft skills and develop a stronger workplace culture. We spend so much time at work, building our craft and living on purpose.
Thanks to Elizabeth Gouéti, Avinu Consulting!
---
#28- Shift in consumer behavior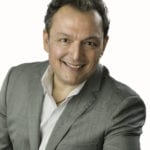 Brands were no longer discovered in traditional media only; instead, consumers were discovering and embracing brands through cross-channel experiences in traditional media and searching online. PR is still a key element, but equally important is online visibility driving relevant traffic and social media engagement. Now a full-service agency, lotus823 combines traditional public relations, progressive content marketing, search engine optimization, and social media as well as Amazon marketing and website design for fully integrated strategies.
Thanks to David Hernandez, lotus823!
---
#29- For appreciation
In 1997 at just 42 years old, I suffered a massive heart attack that landed me in the ICU. Throughout my time in the hospital, I was struck by how caring my nurses were, but how uncomfortable their uniforms looked. A sportswear designer by trade, I made a promise then to reinvent scrubs as a way to give back to those who cared for me-and Healing Hands was born. I infuse the appreciation I feel for the nurses who saved my life into every aspect of the business and let nurses' comfort and satisfaction drive every decision here at Healing Hands.
Thanks to Bansi Lakhani, Healing Hands!
---
#30- Social network for ideas
However, as the business grew and stalled, it became clear to me that we didn't need another social media platform for sharing ideas. Instead, I felt that what the world needed was a way to help people break through groupthink and collective hypnosis. We're bombarded with so much content on a daily basis, that it's so easy to fall into dangerous mentalities about what our life should be. We help people to find a genuine connection with their creativity so that the ideas they share are deeply authentic, coming from their personal power.
Thanks to Justin Brown, Ideapod!
---
Why did you start your business? Tell us your thoughts in the comments below. Don't forget to join our #IamCEO Community.