Each business has a story. No matter if the business is a Goliath like Wal-Mart, or a local business owned by a couple or family, the business has roots in an idea. For each business owner, the story of their journey can range from monetary needs or the passion for a unique project. Each story is different though the reasons may be the same. No matter the tale, the background behind each and every business is what fuels each and brand.
We asked some entrepreneurs and business owners, why they started their businesses:
#1- From personal experience
I owned a mortgage company when the mortgage industry crashed and lost almost everything pushing me to the brink of personal bankruptcy. Professionally and personally I started to recover in my newly found consumer credit business. Customers would often ask me about business credit but I knew nothing about it and couldn't find anything about it online. As more asked, I did more digging. I discovered that business credit could be obtained without a personal credit check and without attaching personal liability. I became frustrated that people weren't teaching what business credit is, how it works, and how to get it. Being raised to not complain about a problem unless I'm willing to supply a solution, I made the decision to learn all I could about business credit and teach in real-time what I learned to others. My training became so popular that I started offering business credit as a service.
Thanks to Ty Crandall, Credit Suite!
---
#2- Student college debt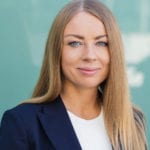 When my friends asked me to help them financially plan for their child's future education I would send them along 15-page application form. They were seriously put off by the paperwork and having to FedEx forms around, etc. As with most millennials, my friends were using apps like Venmo and Robinhood. Filling out long paper forms was alien to them. I realized that this was an opportunity to solve a huge problem for an entire generation of parents and their kids using technology. It was frustrating that large financial institutions couldn't move quickly enough to solve the problem, so I decided to do it myself.
Thanks to Ksenia Yudina, UNest!
---
#3- Create a unique product
My wife Erin and I started our business as we needed a product that did not exist. Erin has been into crystals and understands the incredible healing potential. As making gem elixirs was a nuisance, we could not find an affordable bottle or allowed us to swap out the crystals. Hence the Elixir2Go bottle was born back in 2017. Since starting the business, it has allowed us to home school our children while providing great value to the healing crystal community.
Thanks to Chris and Erin Leake, Gemstone Well!
---
#4- Research for my documentary
I was researching childhood health challenges related to obesity and emotional disturbances for my documentary Health Needs a Hero. I was looking for one student to share their story. Instead, I uncovered 1,000 students in one district with a BMI over 40, indicating 100 lbs. over an ideal weight. I was deeply inspired to find a way to empower young people to take ownership of their health and founded IHT that integrates heart rate technology into behavioral health and physical education classes in schools.
Thanks to Jen Ohlson, Interactive Health Technologies!
---
#5- I saw an opportunity to capitalize
The existing word counting sites that take up the first page of Google are of low quality and do not have a lot of content. My goal is to show up as the #1 search result when people search for a word counter so we can capture the vast majority of those clicks. Since January of 2020 when we began, we've gone from 0 to 30,000 unique visitors per month. In addition, we are using this site as a project to demonstrate our results as a digital marketing agency. I monetize the site with Google AdSense and with a Grammarly affiliate program.
Thanks to Kevin Miller, The Word Counter!
---
#6- Food and recipes are sought year-round
The barrier to entry is also very low. Launching a recipe website can cost as little as $150 if you can utilize your phone as a camera to start. The most expensive cost right off the bat is the time commitment when compared to the minimum capital and operational cost. I fell in love with the blogging community, traveling, and cooking (plus eating) new foods and flavors.
Thanks to Jessica Randhawa, The Forked Spoon!
---
#7- Help small business in website ranking on Google
This helps them generate leads and sales. Getting started with online marketing as a small business owner is difficult and expensive, but it doesn't have to be that way. We remove the guesswork and advise business owners on how to best utilize their marketing dollars on things that would make the biggest impact. Our approach is to start simple and grow over time without spending a fortune. Clio is a small business, so we understand the struggles that other small businesses face, and this is why we want to help others.
Thanks to Nat Miletic, Clio Websites!
---
#8- Continue the family legacy
My dad was one of the inventors of the 2-D Hologram. I saw him take a traditional paper business and turn it into a patented Holography company. He eventually sold that company before he passed away from cancer at 34 years old. That inspired me my entire life to make more of my legacy and control my own future. The best way to do that was through entrepreneurship.
Thanks to Brandon Monaghan, Miracle Brand!
---
#9- Find my passion
We started our business in 2014, after a successful Kickstarter campaign. It was my first entrepreneurial attempt, but surely not my first business idea. My expertise in product development and project management came after working as a consultant in many industries. Even though I enjoyed my time working there, I didn't feel quite accomplished as I could've been. That thought was eating my mind day after day, so I decided to act upon the first business idea that pops into my head.
Thanks to Jean-Philippe Brousseau, PhoneLoops!
---
#10- Be the first Indian beauty/wellness brand to go truly global
India has been known for 1000's of years for health and beauty routines /ideas like Ayurveda/Yoga, which have derived inspiration from Nature. We felt that we should be the brand to share this wealth of knowledge from India to the world. Skin Science delivers high performance, plant-powered solutions backed by science. Featuring 100% vegan haircare, skincare, face, and body grooming essentials for your lifestyle. Our all-natural solutions are free of animal testing, parabens, and sulfates for a healthier you. We believe in holistic care to balance the mind, body, and spirit so you can live in the WOW!
Thanks to Ashwin Sokke, WOW Skin Science!
---
#11- It gives me a Freedom
I started my business because it gives me financial and work freedom. Due to business, I am free to spend my time and money as I see fit. Financial freedom due to business enables me to grow my business and pay my employees, but it gives my family the quality of life that I want for them. The business also gives me the freedom to invest time in causes that matter to me, whether with my family, friends, or hobbies.
Thanks to Shawn Lockery, InVivo Biosystems!
---
#12- Help my family financially
I have dreamt of many things and being successful was one of them, but I still got a long way to go. I started my business because I wanted to help my family and give them everything they deserve especially my parents. My family gave me the support and trust I needed to overcome everything I faced when I was just starting. When I started my business, I also discovered my passion for advertising and it leads me to where I am today.
Thanks to Jace Beeny
---
#13- Provide assistance with online platforms
I started my business simply because I want to be of assistance to those who want to learn through the internet. Our goal at Skill Scouter is to help potential students find their learning paths via online platforms. I believe that the internet is one of the greatest inventions and those who want to learn must be able to use this to their advantage and to help make their learning journey easy. I want them to be able to take advantage of
the golden era of technology.
Thanks to Lewis Keegan, SkillScouter!
---
#14- To plug a gap in the market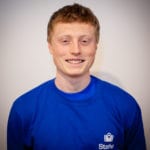 Anyone who's travelled has likely faced this problem – you check out, your flight is not until later, where do you keep your bag while you enjoy your last day? Sometimes, leaving it at your hotel is the answer, but if you're staying with friends or an Airbnb then you need an alternative. We saw the gap in the market and built something to fix it!
Thanks to Jacob Wedderburn-Day, Stasher!
---
#15- Conquer the challenges that came ahead in eCommerce
I've spent more than two decades in the software industry. When I first started the company, we used to take up pretty much everything in the software development spectrum. However, I realized that there are several companies out there who do the same. I did not want to be another run-of-the-mill company. Furthermore, we are quintessentially tech experts, coupled with the fact that the best narrative to project would be that of revenue, profit, and user experience, which made me switch from the generic software development path to the eCommerce landscape. We possessed the right tools, resources, expertise, and potential.
Thanks to Gigi J.K., Virtina!
---
#16- Three things
One is high financial rewards. Although having a stable job can be appealing to some, the financial rewards, in most cases, are quite limiting. By starting a business, risks and rewards are both significantly elevated. Two, being your own boss: For some, being your own boss is one of the best perks of being a business owner. You decide your working hours, salary, and day-to-day decisions that are crucial to the success of your own business. Lastly, freedom of creativity: By starting a business, you have the freedom to do what you love most and put all of your efforts into what you're passionate about. Not only will your passion drive you towards success but you'll also achieve personal satisfaction.
Thanks to Kevin Mercier
---
#17- I turned my hobby into a profession
I have always had a great focus on marketing. As an SEO optimizer and digital marketer, I enjoy helping clients. The idea of collaborating with like-minded and more challenging people always pushed me to serve with better results. The combination of my love for the dynamic Digital Marketing World and serving people in it is what struck me and I planned to start my own business.
Thanks to Shiv Gupta, Incrementors!
---
#18- Few SEO companies that provided turn-key SEO solutions
Businesses needed a partner who could strategize, produce content, handle graphic design and website development, and promote it and this did not really exist. We filled that gap to alleviate clients from finding additional partners or taking on additional costs.
Thanks to Daniel E. Lofaso
---
#19- Help clients save money
As the CEO of Cost Reduction Consultants, I lead a select group of consultants in reviewing current contracts and service statements to help clients save money. To date, we've helped companies reduce their expenses of up to $150 million. I started my business because I saw the need for more businesses to looking for ways to improve their bottom line. Faced with rising costs, many businesses have a difficult time growing. I sought to answer the question, What if there was a way to access specialized savings programs to lower healthcare cost, save on energy, enable your accounts payable department to generate income and give hourly employees instant access to their earned wages? This is where we come in.
Thanks to Michael Hamelburger, Cost Reduction Consultants!
---
#20- Various ways
As the head of my SEO consulting firm, I help clients grow their revenue and increase their profitability through data-driven decision making and program development. I thought of disrupting the SEO industry by using data to have clients rank high on search engine results page. Most SEOs come into the field because they were looking for a way to make money online but not us. I don't just focus on helping businesses grow by ranking them higher in search engines. I'm dedicated to helping business owners and their staff learn new things, become more efficient, and empower themselves to foster growth from the inside out.
Thanks to Skyler Reeves,  Ardent Growth!
---
#21- Two reasons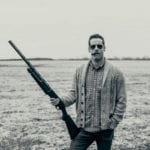 First, because I was tired of busting my ass for people who could care less about me; second, because my life took me to the other side of the world to a country where I did not have permission to work. Working for others had its benefits at the start. I learned everything I know working as an apprentice for around five to seven years before working my way up to managing projects myself. It's been nearly three years now since I started working for myself. Leaping into self-employment has been the best decision I ever made.
Thanks to Rick Matto, AppliedSurvival!
---
#22- Inspired by a painting exhibition
I got inspired to open my own business. Seeing so many places portrayed in them, made me feel like I needed to travel more. When I started visiting new places and observed how the hosting services worked in each location, I realized I had to bring that amazing experience to other people. That's how Empire Residence was born: from a need to offer affordable accommodation to those who wish to travel but feel like they could never afford it. Today, my company operates in New York, Orlando, London, Paris, Lisbon and Porto, while always looking for other cities to invest.
Thanks to Alex Matthews, Empire Residence!
---
#23- Create a difference in people's lives
I started my business because I wanted to significantly impact many people's lives – help my clients solve their problems, create jobs, become a leader and a mentor. I am my own boss, and I make my destiny, but I also influence and improve many other people's lives. Each day brings new challenges and exciting opportunities, and I know that my business's success depends on me, and I feel responsible for the well-being and income of my employees. That gives me the motivation and discipline to be the hardest-working version of myself and make each day as productive as I can.
Thanks to Illia Termeno, Fractional CMO!
---
Why did you start your business? Tell us your thoughts in the comments below. Don't forget to join our #IamCEO Community.