Each business has a story. No matter if the business is a Goliath like Wal-Mart, or a local business owned by a couple or family, the business has roots in an idea. For each business owner, the story of their journey can range from monetary needs or the passion for a unique project. Each story is different though the reasons may be the same. No matter the tale, the background behind each and every business is what fuels each and brand.
We asked some entrepreneurs and business owners, why they started their businesses:
#1- To do it for myself
I had worked for several IT consulting firms. I led projects. I made the salespeople look good when they brought me on calls. I did a lot of technical interviewing. I wrote proposals. My estimates were accurate. When a project was going off the rails, they put me on it to fix it. I made a lot of money for other people. I thought I should do it for myself.
Thanks to David Moise, Decide Consulting!
---
#2- To help entrepreneurs become financially independent
I started my business out of necessity, after being fired from the position as CFO of a restaurant group I was forced to find a way to support my family of 4. I took an opportunity selling food trucks and noticed the industry needed improved customer service. In under 3 years we have been able to scale our business to 7+ figures, we started our food truck manufacturing company Dec of 2017, Trailer King Builders, and were on a mission to help entrepreneurs become financially independent with their foodtruck.
Thanks to Patrick Bolanos, Trailer King Builders!
---
#3-Through notice of an everyday inconvenience
The idea from our company came about through notice of an everyday inconvenience— why are wallets so bulky? Why don't they have any security? We noticed a clear need for an evolution of wallet styles and technologies and ran with it. We went on to do some market research and survey our peers to gain feedback on our ideas. From there, the entire process took about a year, from conceptualizing our idea to launching on Kickstarter. We launched our first campaign and got an incredible amount of support and funding for our product. Our advice to anyone looking to start a business: don't get discouraged if you have a low budget and little to no experience. Crowdfunding can be powerful towards making your idea come to life, so take advantage of every avenue you can to gain those funds.
Thanks to Olivier Momma, Esker!
---
#4- Due to lack representation in the skincare industry
I began my journey with skincare when I was a child. I was diagnosed with post-barbae folliculitis and struggled seeing flawless skin on my screen constantly. I was also blatantly aware of the lack of black representation in the skincare industry. Since then, I have set out to shake up the beauty industry, creating a brand that states you make your skin look good, not the other way around. On our website, we feature women who have real skin— flare ups, skin disorders… no one has "perfect" skin. We have now grown into an overnight hit, as we had built up a huge community of black women with skin conditions years before even launching Topicals. We have a dedicated following of men and women who celebrate mental health and own feeling good in their skin.
Thanks to Olamide Olowe, Topicals!
---
#5- To offer consumers convenience
We started our alcohol delivery service in 2014 on the basis that alcohol is one of the most consumed beverages in the United States. That being said, if liquor stores are one of the most common shops, we figured consumers want convenience more than anything. We started very small as a company and slowly grew into what we are today. What expanded our clientele was our dedication to our brand and creative marketing. One of our marketing strategies was to partner with an underwear company, and have models do deliveries in the underwear. Of course, that type of marketing isn't for everyone, but the key was to make our company stand out.
Thanks to Chris Vaughn, Saucey!
---
#6- To empower women and provide them with quality diamonds
Our startup story is relatively unique. We are a family-owned business that has grown and evolved into three separate jewelry brands. The decision to start a jewelry business came from our mission to empower women and provide them with quality diamonds at affordable prices. We quickly discovered that crafting quality diamonds takes quite the team, but we went on our journey to bring together the "best of the best" to provide top-notch jewelry to our consumer base. We are able to provide budget-friendly diamonds by skipping over the "middlemen" that are often used in this industry. We have now evolved into the brand that we are today, even having the ability to partner with nonprofit organizations to help provide diamonds to struggling young couples.
Thanks to Omid Semino, Diamond Mansion!
---
#7- I was the victim of a horrible acquisition
I started my business because I was the victim of a horrible acquisition (can you name a good one?). Leading up to the acquisition, I had climbed the corporate ladder for 15 years and found myself in a Director position and even though I was making six figures, I was living paycheck to paycheck. In addition, this horrible acquisition took place while my wife and I were 3 months into our first pregnancy. The thoughts and feelings of being laid off or fired were always on my mind; created a stressful situation for everyone around me. From that acquisition, I knew I needed to let out the entrepreneur spirit that was trapped in me. When our firstborn was just 3 weeks old, we closed on our first rental property. Our real estate investing side business was underway. Over the next six years, leading up to today, we built our investing business to 328 rental units. All while I still worked full-time and while we had 2 more kids. I knew the day would eventually come when I would be fired or laid off from my W2. Like 50 Million Americans, thanks to COVID, that day was May 1, 2020. That layoff was the best thing that ever happened to me, but this would have been a completely different story if I had not started my investing business 6 years earlier.
Thanks to ​​​​Jay Helms, W2Capitalist.com!
---
#8- Sheer enthusiasm I have for my industry
The most exciting part of the beauty industry is being able to express yourself creatively. As a hairdresser, it is fun to see how trends evolve from previous trends, for example, how we see the 90s making a comeback in today's hairstyles. I love to use my business as an outlet to express my creativity and love for all things beauty.
Thanks to Kaz Amor, VoCê Haircare!
---
#9- Present an enhanced feeling of freedom and self-reliance
At 4Patriots we wanted to present our customers with an enhanced feeling of freedom and self-reliance. Through our products we ensure that your family is properly equipped with peace of mind no matter the environment or circumstance. We offer solar-powered equipment, camping and outdoor tools such as water filtration systems, and also survival food with a shelf life of 25 years! All of our survival products will make any outdoor lover
excited to get back outside again. Our golden rule is that we treat our customers as if they are one of us and that shows with our 100% money-back guarantee on all of our products. There is no better place to start your summer gift planning than here at 4Patriots. We all are passionate about all of our company's goals and are excited to see how much our products help our customers' lives.
Thanks to Kamron Kunce, 4Patriots!
---
#10- To help spread positivity
To me, happiness is the highest form of success, so I founded a business with the mission to help people live happier life every day. What began with a book on happiness has led to a book series, life coaching, motivational speaking and an inspirational apparel line.
Thanks to Jill Liberman, Choose Happy!
---
#11- To test my luck and skills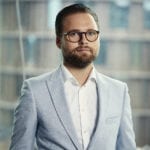 I have started a few companies – all at different stages in my life and with different purposes. My first company was a digital platform I founded during high-school. My purpose was primarily learning about the internet and how to build a business. The second one was a small consulting agency I built because I wanted personal freedom. The third was a risky venture where I at 19 years old put all my savings and a $100k bank loan (still wondering how I got that just after the great recession!) into a business that eventually failed. Reflecting on why I dared to take the risk is probably due to having no commitments elsewhere (no family, no mortgage, no huge fixed cost base), so if I ever wanted to test my luck and skills building a larger business, then the timing was perfect. After some years with blood, sweat and tears, I founded my current business, Ageras, in 2012. Based on previous learnings, it quickly became successful and I could "afford" focusing 100% on our mission and product instead of my personal needs.
Thanks to Martin Hegelund, Ageras Group!
---
#12- To celebrate culture and diversity
We started De La Calle with the idea that we wanted to pay homage to a culture full of unique and diverse fare. We came up with a way to incorporate traditional tepache, a fermented beverage that hails from Pre-Columbian Mexico, into a more modern market— one that people from all walks of life will grab off the shelves. De La Calle is a celebration of culture and diversity in the form of a delicious drink. We do that by supporting several organizations that give back to the latino community and house board of latinx advisors to ensure that the company is respectful of the heritage that we represent. At its core, De La Calle, translated as in the streets celebrates food, drink and all the traditions that come along with togetherness.
Thanks to Danielle Calabrese, De La Calle!
---
#13- To correct several things
My co-founder, Paul Pirner and I were old friends and craft beer lovers who had each decided (independently of one another) to adopt an alcohol-free lifestyle. We met up at a party one day – the only ones with water in our hands – and discussed how much we missed a good craft beer. The flavor, mouthfeel, finish – all of it. To us, NA beers in the market at that time missed the mark on a number of levels, and we wanted to make it right. We were also tired of feeling like we were missing out on some of the sociability of the craft beer scene because we were drinking pop or water. We met up for coffee a few days later, and the rest is history.
Thanks to Jeff Hollander, Hairless Dog Brewing!
---
#14- To create a generation of kids who care
I started my company, Little Justice Leaders, to help parents and teachers build a generation of kids who will change the world. We deliver a monthly subscription box with social justice education materials to kids to help them learn and grow into activists. I am passionate about using entrepreneurship to make a positive impact on the world, which is why I started this social enterprise!
Thanks to Shelby Kretz, Little Justice Leaders!
---
#15- To inspire others
Coffee has always played a significant part in my life, especially when I was away from home on deployment, and a cup of coffee provided a welcome taste of home. But it wasn't until I was in Africa several years ago that I was inspired by the people I met there to follow my own dreams – and start a new business. I wanted to create something that would allow me to inspire others, and coffee seemed like an obvious avenue to go down, given that it has featured in so many of my own late-night planning sessions! As a lifestyle coffee brand, Black Ink Coffee focuses on inspiring and motivating our customers by sharing stories of success and failure as people (like me) attempt to pursue their goals in life. Our coffee is the fuel to help them get there, and no matter the dream, we believe every story is worth being told.
Thanks to Parker Russell, Black Ink Coffee!
---
#16- Help with market outsourcing and advisory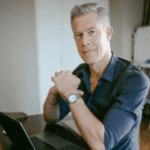 Having previous experience with being an outsourcing client before, and I know how helpful the sector is, especially for SMEs. I believe outsourcing is a game-changing opportunity that can benefit all the parties involved, and I want to spread that message.
Thanks to Derek Gallimore, Outsource Accelerator!
---
#17- To introduce custom software products
The traditional thinking of "one solution fits all" is not today's tech-driven business believes in. I always had a liking towards new-age solutions and I wanted to step out of my comfort zone and start an endeavor that can provide quality custom software product solutions at a cost-effective price. That's how I started Cerebrum Infotech. I wanted to transform my product visions into reality. I knew that something like this will take a lot of hard work and determination, and I was set with my plan to work on things. I have taken risks and inspired others to make the change.
Thanks to Kamal Thakur, Cerebrum Infotech!
---
#18- Desire to be the first Indian beauty/wellness brand to go truly global
The main driving force behind us wanting to start a business was our desire to be the first Indian beauty/wellness brand to go truly global. India has been known for 1000's years for health and beauty routines/ideas like Ayurveda/Yoga, which have derived inspiration from Nature. We felt that we should be the first brand to share this wealth of knowledge from India to the world.
Thanks to Ashwin Sokke, WOW Skin Science!
---
#19- Continue Family legacy
My dad was one of the inventors of the 2-D Hologram. I saw him take a traditional paper business and turn it into a patented Holography company. They did Pokemon cards, Sportscards, Movie boxes, wrapping paper, the list goes on. He eventually sold that company before he passed away from cancer at 34 years old. That inspired me my entire life to make more of my legacy and control my own future. The best way to do that was through entrepreneurship. I started near the end of college with almost no money and kept reinvesting profits that I made into learning, testing, and growing new projects. Now, we have a well-calculated formula for launching businesses that are 100% bootstrapped with a very small amount of initial capital.
Thanks to Brandon Monaghan, Miracle Brand!
---
#20- A necessity to brewing better coffee
Coffee started with me as it does with most people – a necessity. But after years of wasting a painful amount of time and money brewing bad-tasting coffee, I became passionate about brewing better coffee. I became frustrated due to the lack of transparent online education aimed at the home-barista community. So I began to teach myself how to brew better coffee via trial and error – and hence, gave birth to HomeGrounds.co in 2015. I hope my experience with starting my business will be useful to your readers. Please don't hesitate to let me know if you have any additional questions.
Thanks to Alex Mastin, Home Grounds!
---
#21- Bringing a vision to life
The power of ideas and turning them into reality has been a major driving force. As an avid car enthusiast, my goals have always revolved around creating a community for car enthusiasts. After years of consistent hard work, we now have a strong community of 50,000 readers. What's been crucial to see this coming to fruition is an unbreakable resolve and persistence to see things through.
Thanks to Cody Crawford, Low Offset!
---
#22- Use fashion for self-expression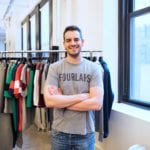 Fashion is passion of mine as it also serves a primary mode for self-expression. Access to top quality clothing that makes you feel good and perform is all anyone can ask for from a brand. This led me to be the brand I wanted to see on the market. I wanted to be a source of inspiration to always be your best self and always look the part.
Thanks to Daniel Shapiro, Fourlaps!
---
#23- Create a brand that would encompass captivating memories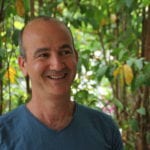 Memories are so precious and dear to my heart so I wanted to create a brand that would encompass captivating memories and bringing light into people's lives. I wanted to service families and deliver heartfelt memories in a creative and artful way, thus Paint Your Life was born.
Thanks to Assaf Kostiner, Paint Your Life!
---
#24- To reduce time-consuming bookkeeping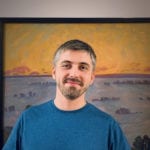 When I first started my IT consulting business, I realized how much time business owners spend on important, but secondary tasks, such as bookkeeping. This led me to build Synder to automate the bookkeeping for e-commerce businesses, giving them a clear picture of their finances and saving time and money for realizing business growth ideas.
Thanks to Michael Astreiko, Synderapp!
---
#25- Create long-term passive income
I started my business for a very specific reason. I want to be retired at the latest by 55 and the only way to do that and maintain my standard of living is to have passive income which my business generates. And, if I ever chose to I can sell it later on down the line.
Thanks to Nikki Webster, Brit on the Move!
---
#26- Advice from one of my client
Incrementors At just 17, I started my journey to the Digital Marketing world. For the initial three years, I worked as a freelancer. Together with that, I did my own research-based projects and grabbed deep knowledge of the industry. During that time I gained a lot of technical skills and market knowledge and unknowingly, I learned good client management skills. Later one of my First clients, Robe Noguria encouraged me to create my own digital marketing agency to serve people at a larger level and be a guide to my own team. There when I made up my mind to establish Incrementors.
Thanks to  Shiv Gupta, Incrementors Web Solutions!
---
#27- Transform the digital landscape
The internet houses millions of websites, but most are just stacked up without adding any value. Honestly, I've observed this from the day I was introduced to the internet. I was not really satisfied and wanted to change things. My digital marketing expertise allowed me to slide behind the curtains and see how everything works. I realized it's all about providing valuable and engaging content to the audience. So, I wanted to contribute by helping businesses rise online through my SEO and content marketing expertise. Eventually, I manifested this idea and launched my digital marketing company.
Thanks to Dave Nilsson, ConvertedClick!
---
#28- I noticed a vastly underserved corner of the real estate market
Agents in my area were and are primarily focused on home buyers and sellers, which is understandable. However, local real estate investors usually have different criteria and needs when seeking properties to flip or as rentals. Once I started working with cash buyers looking for specific criteria there was no turning back. Because I found a local niche, I receive a good amount of referrals as well as repeat business from many of my clients. Being observant at the beginning continues to pay off for me each year.
Thanks to Eric Nerhood, Premier Property Buyers!
---
Why did you start your business? Tell us your thoughts in the comments below. Don't forget to join our #IamCEO Community.