Innovation is a driver of many businesses globally. In the competitive business world, you have to innovate ideas on how your business should run. Different entrepreneurs take on diverse approaches to implement innovative ideas in their businesses and some emerge to be successful. This gains them recognition as innovative and inspire other entrepreneurs to be innovative as well.
We asked entrepreneurs about their favorite innovative entrepreneur or business owner and here's what they had to say.
#1- Strive Masiyiwa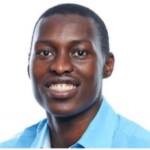 He is a Zimbabwean businessman who built a telecommunications empire. His companies have since grown to include everything from satellite and fiber optic services. What I truly appreciate about Mr. Masiyiwa is that he is always striving to be better and he has great incubators for young African entrepreneurs. He is also the most engaged business leader on Facebook in Africa.
Thanks to Mogale Modisane, ToolsGaloreHQ!
---
#2- Jeff Bezos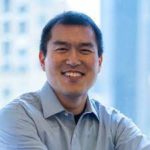 When our children look up disruption in the dictionary, Elon Musk will be there. This computer genius, like many other successful innovators, was self-taught from a young age. He has the creativity to develop innovative transportation solutions, whether on earth or in space, and the intelligence to create plans to actually make them work. The concept of space exploration as a commercial venture is incredibly exciting, as is the idea of autonomous cars. All of the insane pipe dreams that futuristic writers imagined are coming to fruition with the help of Musk. Best yet, he's concerned with making solutions that will help protect and maintain the environment.
Thanks to John Li, Fig Loans!
---
#3- Rossanna Ceccato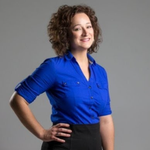 Rossanna Ceccato is the founder of Redress, a disruptive clothing platform that helps women renew and refresh their wardrobes through dress swaps. Ceccato and Redress' goal is to help find new homes for the 5.3 billion pieces of clothing that sit idle in closets all over the United States while at the same time eliminating the tremendous amount of clothing and textile waste that ends up in landfills. This is the definition of disruption and Rossanna not only represents a legitimate challenge to the clothing industry and their business models, but she is redefining the way people look at, get rid of and buy second-hand clothing.
Thanks to Caroline Hoy, Concord!
---
#4- Sarah Hawley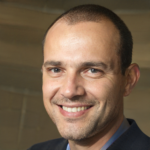 I have been continually impressed by Sarah Hawley, the founder of Growmotely. She has founded numerous companies over the past decade or so, which is impressive enough as is, but her innovation in the remote workforce is what really makes her stand out. Before the workforce was forced to go remote due to COVID-19, Hawley had already pioneered into the remote work industry, setting precedent for the rest of us. Though no one could have predicted the workforce would go remote due to a global pandemic, Hawley saw the potential of this kind of work and made the inevitable transition much smoother for the rest of us because of her vision.
Thanks to Brian Donovan, Timeshatter!
---
#5- Brian Chesky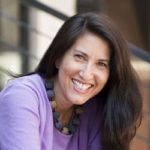 Brian Chesky the Founder & CEO of Airbnb successfully pivoted during the pandemic capitalizing on the profound shift in consumer behavior when he announced People aren't just traveling on Airbnb; they are now living on Airbnb. He is now assisting 20,000 Afghan refugees with free, temporary housing. Under his leadership Airbnb's authentic generosity takes CSR to a whole new level. They are leading the way for innovation in the new normal, brilliant!
Thanks to Paige Arnof-Fenn, Mavens & Moguls!
---
#6- Kylie Jenner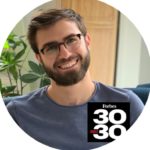 Kylie Jenner may be a controversial choice, but I believe she is an incredibly innovative entrepreneur. From a very young age, she has been able to build a billion-dollar beauty business. She leveraged her following on social media in a way no one had in the past. I think many entrepreneurs would be wise to look at the ways she was able to use social media to build a brand and following. Even companies who are looking to work on projects far different from Kylie Jenner's work, like climate change or diversities initiatives, could learn a thing or two from her marketing team.
Thanks to Ouriel Lemmel, WinIt!
---
#7- Steve Jobs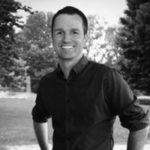 Late Steve Jobs represents disruption very well. His innovative ideas about home computers and mobiles changed the market forever. Particularly the introduction of the iPhone led to the shutting down of giants like Nokia, Blackberry and led to the introduction of Android. Similarly, in the present scenario, Jeff Bezos must be recognized for disrupting the retail sector. Amazon sells almost everything and led to the creation of new digital e-commerce platforms.
Thanks to Nathan Hughes, Diggity Marketing!
---
#8- Sir Richard Branson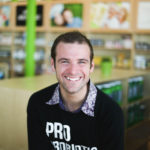 I love his quote 'If someone offers you an amazing opportunity and you're not sure you can do it, say Yes – then learn how to do it later.' As a 'virgin' entrepreneur he managed to power through several sectors to become the king of his castle. From opening his first flagship record store in London in 1971 at only 22 years of age, never being afraid to diversify into territories unknown, he has proved a will to survive and embraced innovation and disruption, he now controls more than 400 companies in various fields. Whether you love him or hate him, his publicity stunts setting records in powerboat racing, hot-air ballooning, and the race to space, are astonishing.
Thanks to Tim O'Brien, The Healthy Place!
---
#9- Elon Musk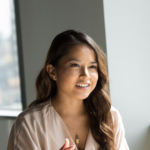 Disruption and innovation have different meanings to individuals, so that we may have foreign entrepreneurs representing innovation and disruption. However, Elon Musk is the best entrepreneur that represents disruption, and I have reasons for my answer. Elon Musk does not only disrupt one industry, instead disrupts more than one at the same time, and this is what a top-notch entrepreneur does and is known for. Elon Musk works on different projects at the same time. He disrupts the transportation industry – The Boring Company, the automotive sector – Tesla, the aerospace industry – SpaceX, and many others. No other entrepreneur is disrupting many initiatives at the same time and getting them known too.
Thanks to Daniela Sawyer, FindPeopleFast.net!
---
#10- Terry and Tony Pearce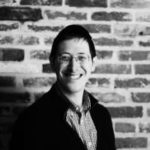 Terry and Tony Pearce of mattress company Purple not only created a product that supports customers with spine problems so they can get a good night sleep, but also used a cost-effective business model that delivered an enormous, immediate game-changing result. Instead of licensing to retail mattress shops and malls, Purple's
direct-to-consumer model has eliminated distributors, wholesalers, and retailers so the cost of each bed is more affordable. Buyers are also guaranteed of a 100-night trial or return it for a refund. This proved to be a huge factor in building strong personal relationships with customers while taking into account intelligent spend management and cost reduction strategies.
Thanks to Michael Hammelburger, Sales Therapy!
---
#11- Henrique Dubugras
Henrique co-founded Brex, a financial service and tech company based in San Francisco, California. Brex has made it easier for startups to access the capital needed to grow. Previously, startups had difficulty getting approved for credit due to their lack of history. Henrique identified this problem, cut the red tape, and revolutionized an industry that was previously dominated by large, legacy companies. By doing so, Henrique has enabled countless new businesses to get off the ground.
Thanks to Tucker Anderson, Black Diamond Junk Removal!
---
#12- Bill Gates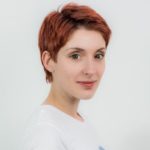 Some argue that Microsoft's products aren't very excellent, that they're clones of Apple's, or don't support open standards. That could be the case. However, my notion of innovation is creating value by doing something new. As a result, the elements of distribution and marketing are just as vital as the original concept. Microsoft was instrumental in bringing something new into the hands of hundreds of millions of people, and they also reaped a significant portion of the value they generated. It's worth mentioning that Amazon and Microsoft are the world's two most valued firms at writing.
Thanks to Olga Voronkova, KeyUA!
---
What entrepreneur best represents innovation or disruption? Tell us in the comments below. Don't forget to join our #IamCEO Community.