Innovative is a word often used to describe successful companies. It drives media attention and fosters customer retention rate, which is why most companies strive to have it in their mission statement. It seeks to solve customer problems in a better and more modern way and help such companies edge over the competition. One of the companies that are known for innovation is Apple.
Here's what entrepreneurs had to say about the companies they admire for their innovation.
1- Zoom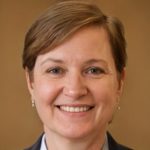 Zoom is the company that most impresses me with its ability to completely satisfy the schedule of an industry and to shift our physical availability routines. I admire them the most when it comes to innovation. Zoom has successfully managed to systematize the entire process, which has enabled individuals to boost their utilization of online meetings in order to continue their occupations from home even in the face of a pandemic. As more and more of us move toward working from home, this app has become an indispensable resource for remote workers.
Thanks to Hannah Dworkin, USScrapYard!
---
#2- JetBlue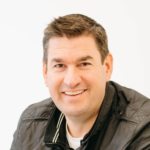 JetBlue is a company that truly inspires me. I admire their continuous commitment to improving product innovation around the travel experience, a standard that consumers have come to expect. And as we all know, wowing the customer over and over is no easy task. JetBlue has had to recreate established models and vertically integrate where the adjacent experiences for the customer and courageous brand to reinvent an entire ecosystem in this way.
Thanks to Paul Krasinski, Epicenter Experience!
---
#3- DeWalt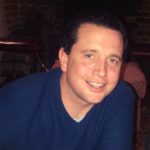 DeWalt is an innovative industrial tool company that I really admire. They have become known for their hard-working, long-lasting tools and the company really takes pride in its public image, which has turned them into (arguably) the most recognized construction company in the world. Ask anyone about the top brands in regards to tools for your home and in the construction world and DeWalt comes to mind because of their innovation, both with their products and how they've marketed themselves. It's very admirable
Thanks to Edward Flower, Hollington Doors Ltd!
---
#4- Amazon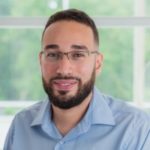 Amazon's hiring strategy is one perfect example of innovation. The company uses a social recruitment platform. Applicants can simply right-swipe job advertisements that fit their credentials; otherwise, they can swipe them to the left. When the Amazon recruitment team responds to an applicant, it is considered a match. They can get in touch using the platform's chat feature, where they can further discuss the job details and schedule a phone interview.
Thanks to Adam Garcia, The Stock Dork!
---
#5- Nike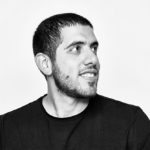 One of the most innovative companies I highly admire is Nike, having had the opportunity to work with Nike for many years on multiple projects, I quickly learned that Nike is not a sports company but an innovation company. The mindset towards creating new ideas truly stems from solid insights and consumer stories and needs, which pushes everyone in the company to listen to the voice of the athlete and push the limits of what has been done to enhance the consumer's experience.
Thanks to Hussain Almossawi, Mossawi Studios!
---
#6- Apple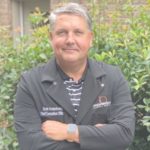 I absolutely admire Apple and what they've done in the business world and for our society. Starting with the '1984' advertisement, Apple has changed the way we should be thinking, controlling our lives, and operating as individuals. The Mac computer changed our lives, but the iPod and iPhone changed the world. They are free-thinkers and I admire how they viewed the potential in technology and made it happen. They have strategically discovered their potential, researched how to reach their innovation goals, and made the necessary decisions to get to where they are today.
Thanks to Scot Armstrong, Promethean Dental Systems!
---
#7- Salesforce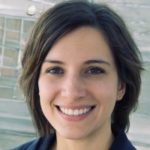 Salesforce, a SaaS-only company, meant for customer-centric businesses of all sizes is the company I admire the most for innovation. The company tailors specialized salesforce services for different industries like financial services, education, and consumer goods. It's responsible for creating an inclusive, rewarding, and competitive work environment with its innovations. Also, its powerful data analytics and visualization capabilities make it an extremely comprehensive solution for your customer experience.
Thanks to Sara Graves, USTitleLoans!
---
#8- Tesla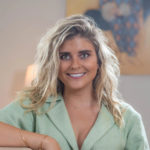 Born in 2003, Tesla wanted to prove to the world that it was possible to drive a fully electric car while being more powerful, faster, and more enjoyable than conventional cars. In 2022, Tesla doesn't need to advertise because the whole world knows about its innovations. Its innovations are as surprising as each other. Tesla cars are equipped with WiFi, fast battery charging, and also a three-phase AC induction motor. The innovation that has put its competitors to shame is the sale of its cars through e-commerce.
Thanks to Léa Soller, Digiberries Paris!
---
#9- Mary Kay Cosmetics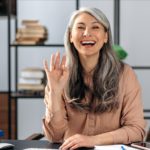 I admire Mary Kay Cosmetics and of course, the woman behind this brand, Mary Kay Ash. Mary Kay's innovations include offering expensive gifts, giving incentives for recruiting, and awarding the top sellers with pink Cadillacs! What a great way to transform them into mobile advertisements. I admire her innovations as it empowers women to start a business, and give them confidence that they can be as good as men when it comes to business.
Thanks to Jean Chen, Cicinia!
---
#10- Microsoft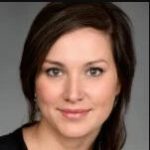 I admire Microsoft for its exceptional contribution to technology and innovation. Microsoft has paved the way to bring innovation to everything, and thus we are using various apps on our android phones and iPhones as an integral part of our daily life. In addition, Microsoft has witnessed groundbreaking success in innovating computing devices and has given us the latest computing paradigm to embrace technology and innovation to the extreme.
Thanks to Ashley Amor, People Find Fast!
---
#11- Blinkist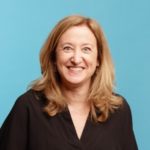 They have a really cool business model where they summarize non-fiction books into 15-minute read or listen. This is great for people like me who are always on the go and don't have a lot of time to read. They also offer a video option which I think is awesome. While no one likes to admit this, the company has offered a solution to a problem that a lot of people face. Blinkist has come up with a way to make it is easier for people to get the information they need without having to spend hours reading a book.
Thanks to Linda Shaffer, Checkr!
---
#12- SpaceX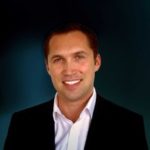 Fascination leads to admiration. For me, the most admired company is Elon Musk's SpaceX. The company has opened the doors for new and enriching advancements in the age of space development. The company's site is filled with breathtaking missions and the hard work of Musk. My inclination to the rocket company is because of my love for space studies and understanding of the revolutionary success of a primate space mission company.
Thanks to Sergei Lugovskoy, Luxurious Pianos!
---
#13- Google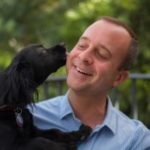 Everyone would agree that there's no bigger and better company than Google that we know of. When it comes to innovation, Google has left every company behind it. Beginning in 1995 as BackRub, Google slowly and steadily began to conquer the world. Larry Page and Sergey Brin saw a vision and converted it into reality. Google was initially meant to be a search engine and today the company has ventured into wearable technology, renewable energy, mobile phones, and other web applications.
Thanks to Dr. Kyle Burton, Herbal Ice!
---
#14- YouTube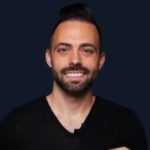 It has to be YouTube because they provided a free-to-use platform that encouraged everyone to embrace their inner entrepreneur and create interactive content that reinvented the idea of fame and how anyone with a good idea could bring it to life and fulfill their wildest business dreams with nothing more than an internet camera,m a webcam and some imagination. And in less than twenty years, it has changed the way that we, as a species, reach out to and connect with each other.
Thanks to Adam Enfroy, Adam Enfroy Ventures LLC!
---
#15- Airbnb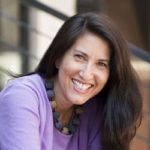 Airbnb has continually innovated by capitalizing on the profound shift in consumer behavior from traveling on Airbnb to making Airbnb a lifestyle choice. They also assisted thousands of Afghan refugees with free, temporary housing and allowed people to help support Ukrainian hosts by booking stays during the crisis. Airbnb's authentic generosity takes CSR to a whole new level. Airbnb realizes that to succeed as a company it must keep not only the majority of its hosts and customers happy, but also the neighborhoods in which those properties exist.
Thanks to Paige Arnof-Fenn, Mavens & Moguls!
---
#16- Semrush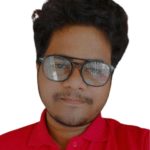 Being an SEO writer and editor, I am always trying to make all the articles rank on the top page of google. As you know, human beings need time to understand the environment around them. I was in an ocean where competition is always high. However, all my problems were solved by a single tool, SEMRUSH. This AI-based tool will help anyone to be on the right track. My ranking level is becoming good with it. For entrepreneurs and business owners, the SEMRUSH SEO tool is a gem.
Thanks to Pratyush Jyoti Roy, Book of Barbering!
---
#17- Disneyland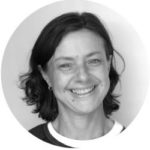 Disney changed the world. They pioneered the use of the sound of cartoons, released the first animated film, and altered the way that people thought about fairs and carnivals by creating the most famous theme park in the world, Disneyland. And then they turned the experience of visiting a theme park into a family vacation and created an interactive entertainment experience that redefined the way that we think about theme parks forever.
Thanks to Michelle Henry, Outdoor Dog Fun!
---
#18- Twelve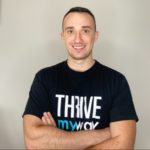 Twelve is transforming carbon pollution into jet fuel and plastics. The startup's carbon transformation process uses a metal catalyst and renewable energy to break carbon dioxide and water molecules into smaller atomic pieces and reform them into chemicals that can be used in manufacturing. For example, Twelve has partnered with Daimler and can recreate ingredients needed to make car parts. The team at Twelve believes that it will ultimately be able to compete with fossil fuels and will replace petrochemicals on a large scale, which will meaningfully cut global energy emissions.
Thanks to Georgi Todorov, Thrive My Way!
---
#19- Hy-Vee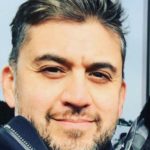 I admire Hy-Vee for its innovation to remain atop a grocery industry that has had to make changes to stay competitive. They've kept the hometown values that built their business while continuing to serve customers in unique ways. Having clinics and pharmacists in their grocery store, and providing a wide variety of options for healthy food to make ordering online easy. I admire Hy-Vee because they've proven to be a true model of consistency, adaptability, and innovation while sustaining success and growth.
Thanks to Ray Leon, Pet Insurance Review!
---
#20- Target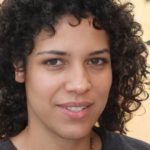 I have appreciated Target, a major retailer, for its innovative business practices. Since its inception, Target has continued to reinvent the retail shopping experience for customers. You should expect a tidy store, with distinct site lines and fashionable goods and clothing, when you walk into a Target. In comparison to its retail rivals, Target consistently updates and improves its digital experience using its website and app.
Thanks to Isla Sibanda, Privacy Australia!
---
#21- AHRefs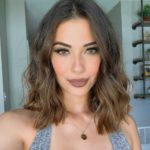 The company I admire the most for innovation is Ahrefs. More and more people are wanting to get into website building or monetizing aged domains, but the specifics and intricacies can be a little difficult to get a hold of without formal training. Tools like AHRefs make the industry more accessible for more people and make it a lot easier to understand SEO and track your backlinks – I don't feel like anyone had created such an in-depth tool for this before.
Thanks to Thalita Ferraz, Her Bones!
---
#22- Costco Wholesale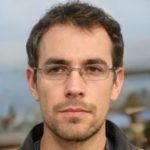 I admire Costco Wholesale most for bringing innovation in the cost strategy which enables Costco to offer relatively low prices and maintain good profits even during inflation and recession. No one has effectively used the warehouse club membership business model so effectively as Costco Wholesale and that makes all the difference for the organization. With this innovative strategy, Costco Wholesale not only gets good profit margins but also wins customer loyalty by directly dealing with the pain points of the customers.
Thanks to Ronald Williams, BestPeopleFinder!
---
#23- TikTok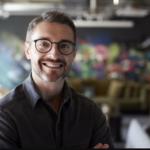 If we're compiling a list of companies best known for their innovation, I believe TikTok is a must-have. The social media industry is a very competitive one, with a few major companies holding all the power. The barriers to entry are high, and the consumers are very selective with the apps they use. In the midst of all this, TikTok entered with its
never-seen-before model and showed that it was here to stay. Short-form videos were a new content type that no other platform was targeting. TikTok capitalized on this market gap and captured a vast user base with its innovative trends.
Thanks to Oliver Hudson, Word Finder!
---
#24- Basecamp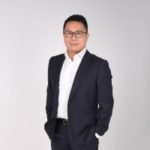 Basecamp is one of the most innovative companies. I truly admire what Basecamp does and what it has become. After starting as a design company, they developed their own product that people loved, and they scaled it so millions of people could use it. They pioneered Ruby on Rails, one of the first to advocate remote work, and their customer care is second to none. There are many ways to be successful in web design, but the industry is highly commoditized and competitive.
Thanks to Nick Yu, Beadnova!
---
#25- Canva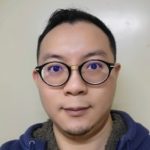 One of the most innovative companies I look up to at the moment is Canva, which has made it easy to make designs without designing skills. Canva is actually a wonderful online graphic design tool that is affordable, time-saving, and easy to learn as compared to other well-known graphic designing tools. I especially appreciate the innovation and advanced features they introduced for the users within a very less duration. Canva has been widely popular among students to big businesses, and it is the reason its CEO Melanie Perkins has become one of the self-made billionaire women in tech.
Thanks to Angus Chang, Petswithme!
---
#26- Bubble.io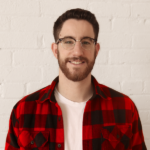 I most admire Bubble.io for how they've disrupted application development across all sectors. Bubble is a no-code programming language that small entrepreneurs and large organizations alike can use to create fully optimized web and mobile apps. It cuts production time and costs in half without compromising functionality and style. Bubble is at the forefront of the program development industry, and has cemented itself as one of the most reliable platforms for creating digital products in the world.
Thanks to Dan Gray, Kotn Supply!
---
#27- Black Rifle Coffee Company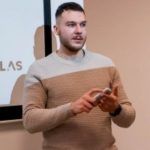 I am a huge fan of Black Rifle Coffee Company. Yes, I love their coffee, but I am a fan because of much they have owned the creation of their identity and how they compete in a crowded marketplace. Black Rifle Coffee has shown masterful innovation in building and maintaining its identity as a coffee company that celebrates military veterans. Their message and delivery through social media and the packaging of their coffee are brilliant. Definitely a company I look up to for solidifying a brand identity and owning it!
Thanks to Viktor Holas, Wise Barber!
---
#28- Slack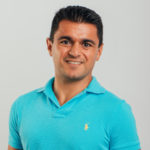 Slack is a company that I admire because they have been able to put themselves in the shoes of their users, and figure out what they need from their software. They're not trying to make anything for themselves, or for the sake of having something—they're trying to make something that's useful for their customers. And that's what I like most about them: they don't just want to sell you something; they want to help you get stuff done.
Thanks to Steve Spagnola, Stevesie!
---
#29- Starbucks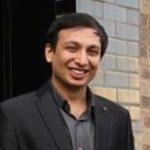 Starbucks puts its employees first in a number of ways. Full- or part-time employees can now earn 100% tuition assistance for a bachelor's degree from Arizona State University's online program, which they have partnered with. Their 401k matching program is extremely significant for employees. As a socially conscious company, Starbucks is fast to act on suggestions made by its employees. As a result of the outrage from its partners and the public, the firm decided to allow staff to dress Black Lives Matter t-shirts in the store.
Thanks to Vaibhav Kakkar, Digital Web Solutions!
---
#30- Johnson & Johnson Company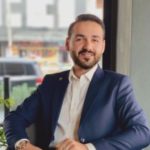 The Johnson & Johnson Company has great employee service that I admire. It's hard to think of any firm that goes the extra mile for its employees like Johnson & Johnson. They have 24-hour available Employee Assistance Program counselors seven days a week to aid with pandemic-related stress. For more than ninety thousand workers, J&J has offered a wide range of programs geared to help them assess and boost their overall health and well-being.
Thanks to Dr. David McConaghy, ByRossi!
---
What company do you admire the most for innovation? Why? Tell us in the comments below. Don't forget to join our #IamCEO Community.