Businesses that clearly define their short-term and long-term goals tend to achieve their goals faster and more efficiently than those without any plan. Besides the general focus on customer and product development, an entrepreneur should foresee the next moves that will serve to guide him on the right path. When an entrepreneur can forecast his next moves, even his/her employees become part of the moves the business makes.
We asked entrepreneurs and business owners where they forecast their business will be in the next five years.
#1- Having a brand, service, and product built on integrity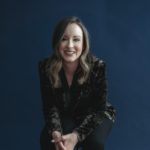 Our goal for The Parnell Group within the next five years is to have a brand, service, and product built on integrity and partnerships. We feel that trust and communication set us apart as we drive incremental volume and value for our clients. With improving awareness of our services within the Texas market, we plan to be able to expand our team and establish the framework for our roots in DFW. Our most considerable focus will be growing our proprietary client insights, and the digital activation platform that will launch in Q4 of 2022.
Thanks to Ashley Parnell, The Parnell Group!
---
#2- On its way to doubling itself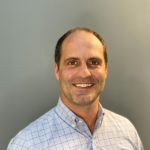 In five years, I expect our business to be on its way to doubling because we have a very focused 2030 strategic plan. We call this plan our 'Alignment Framework,' and it guides our overall growth strategy. A big part of this framework is what we have named our 'Grow, Build, Expand' model. The core business is the flywheel – Thanks, Jim Collins! – that must spin faster and faster for us to achieve any of our other goals. This is right in the middle of the model.
Thanks to Matt Bulloch, TentCraft!
---
#3- Becoming the leading provider of moving services in the US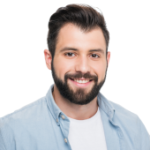 I see my business, Movingastute.com, as being the go-to website for those looking to move homes or businesses. It will be a one-stop shop for finding out about moving services, getting quotes and reviews, and booking appointments. In 5 years time, I see the website helping people to make over 1 million moves smoothly and stress-free. The website will have expanded its services to include storage and packing options, as well as a range of deals on moving-related products.
Thanks to Joshua Haley, Moving Astute!
---
#4- Momentous growth regularly and huge success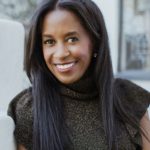 My business is the most exciting and original platform for discounted fashion, home, beauty, and lifestyle by diverse and micro-content creators. With rebates, the opportunity to make money by posting products they love, and the ability to shop every day for luxury brands, we've democratized online shopping. People of all walks will feel comfortable using our site, which will attract diversified consumers who want more opportunities, especially women, who won't see benefits like ours anywhere else.
Thanks to  Colette Shelton, Chirpyest!
---
#5- As the most widely-read and respected publication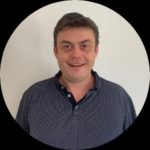 Our magazine will be available in print and digital formats, and we will also have an extensive online platform where parents can connect with each other and access valuable resources. In addition, we will partner with leading experts in the field to provide our readers with the most up-to-date information and insights. We are committed to providing families with the support they need to thrive.
Thanks to Mark Blakey, Autism Parenting Magazine!
---
#6- As one of the major players in the residential construction space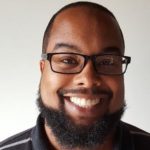 I see ZenHammer as one of the major players in the residential construction space in 5 years. That's what I like to think, and I'm pushing towards it anyways. Currently, we're laying the groundwork for what's to come over the next year and a half so we can deliver a quality product and service. From there, we aim to move through our industry networks to grow and scale. Ideally, should everything go as planned, which always is the case, I would like to see ZenHammer as an industry-standard in the next five years.
Thanks to Edwin Williams, ZenHammer!
---
#7- Creating tens of billions of dollars in terms of enterprise value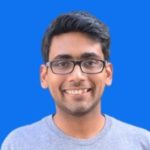 Five years down the line I see my business Leena AI scaling from 300+ customers to over 2500 customers or more. I also see us creating tens of billions of dollars in terms of enterprise value, and additionally saving billions of dollars worth of time and money for our customers as well. Right now our solutions are HR-centric but over the next five years, we plan on scaling our products to IT, Finance, Legal, and other aspects of an organization.
Thanks to Adit Jain, Leena AI!
---
#8- Becoming one of the most reputable tech platforms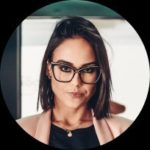 In five years, I envisage my business becoming one of the most reputable tech platforms that use high-end AI-powered resources in collaboration with institutional records to provide authentic information about people. Most people's search platforms provide regurgitated results when people input a search query, but TruePeopleSearch strives to make more accurate information available to people who search for others. In the next five years, TruePeopleSearch will be a top-rated platform that provides institutional-backed search results on people.
Thanks to Marilyn Gaskell, TruePeopleSearch!
---
#9- Working more with non-profits and small businesses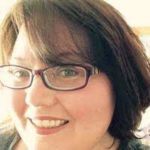 In five years I believe my business will have grown by at least three writers and will be working more with non-profits and small businesses. The pandemic pushed many non-profits and small businesses to the brink as their consumer base shifted; now that consumers are returning to pre-pandemic "normal" these same organizations need help in creating an online space that is inviting, informational and fun to participate in. My business is set up to help ease the transition to a more streamlined yet entertaining digital space for these organizations.
Thanks to Kristina Knight, BizReport!
---
#10- As one of the foundational software solutions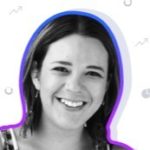 I started my business to help others achieve what I myself achieved with my Amazon stores, and in 5 years, I see my SaaS as one of the foundational software solutions for efficiently managing Amazon stores. Growing a SaaS business is never an easy job to do, but I truly believe that we have the right idea/approach to go mainstream and build a product that truly transforms the way businesses approach Amazon inventory management.
Thanks to Chelsea Cohen, SoStocked!
---
#11- To expand and include more services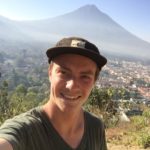 We wish to change from a passive content approach to a highly interactive strategy in which our audience engages with our content. The new method will meet our social and environmental goals by increasing *water pollution and scarcity awareness*. We will work to bring change in the world at whatever scale we can by encouraging people to be more mindful of their water usage. Water contamination isn't a mainstream concern today; this will change as our primary focus shifts to building awareness and helping out in areas where water pollution has caused an immense tragedy.
Thanks to Brian Campbell, WaterFilterGuru!
---
#12- Will operate on automation and artificial intelligence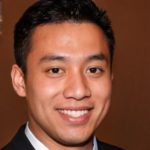 Automation and artificial intelligence are the recently introduced technologies that are growing rapidly in the entire world. Both technologies can perform multiple tasks automatically without manual interference. Due to this, many analysts predict that these technologies will reduce workforce engagement in the industries. Many businesses are adopting these technologies to improve the productivity of their manufacturing process. So, there are very high chances my business will operate on automation and artificial intelligence after 5 years.
Thanks to Steve Anderson, Junk Yard Near Me!
---
#13- Growing significantly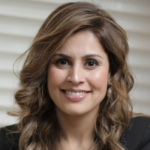 I believe in the next five years, my business is going to grow significantly. Our team is currently working on a few projects & developing new products and it looks like it's going to be pretty successful. My goal is to make this product available to as many people as possible, so I need to invest in additional manpower and resources. I also plan on increasing my presence online so that people can find my brand easily.
Thanks to Rakhi Oswal, Edrio!
---
#14- Double the business volume and open new branches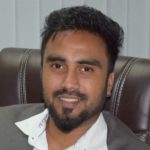 I have started using business automation tools, CRM software, the latest communication tools, and other technologies that can help team members conduct essential business activities conveniently and complete all tasks at an alarming speed. The management team also intends to expand the business in new geographical locations. That is why I am hopeful that I will double the business volume in the next five years and open some new branches of my company.
Thanks to Karthik Manoharan, WeCodee Innovations Pvt. Ltd.!
---
#15- As a real leader in our field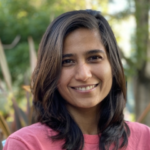 I'll have a team of talented, motivated employees working alongside me to help our clients achieve their goals, and I'll be able to spend more time on the things that matter most—like growing my business. We're not just about making money; we're about helping people make money. We do that by offering the best product at an affordable price, but we also want to make sure our customers know they can count on us for support long after they've bought from us once or twice. We want them to know that we're always here if they need us—and that's something you can't buy anywhere else!
Thanks to Gauri Manglik, Instrumentl!
---
#16- As a unique institution with several benefits
In the short term, I want to become an excellent teller and then possibly drag the company into a position with more USPs and benefits. Within five years, my goal is to mold the company as a unique institution with several benefits, preferably in more areas of financial services. I was drawn to this product because of people's need for solutions to some daily-life issues, which I strongly feel will help me empower the company for the next five years.
Thanks to Sabeer Nelli, Zil Money Corporation!
---
#17- The foremost food sustainability consultancy in North America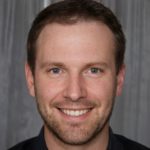 While I believe that growth is necessary for both survival and evolution, letting our work speak for itself and establishing the brand reputation as the foremost food sustainability consultancy in North America is part and parcel of my five-year plan. Being able to pick and choose clients based solely on the fact that we want to work with them and genuinely have something to offer them rather than any financial consideration is where I'd like to be in the next half-decade.
Thanks to Rob Greene, Price of Meat!
---
#18- Reaching more people and inspiring them

The recent pandemic has lowered the morale of many people and made people's happiness a lot lower. With that, I envision my company as something that will help them recharge their happiness and boost their productivity. In five years' time, I see my business reaching more and more people following our different book recommendations as well as productivity primers. Therefore, I want the company to be the first in mind when people are asked about their book recommendations and such.
Thanks to Arthur Worsley, The Art of Living!
---
#19- Increased productivity and producing more niche content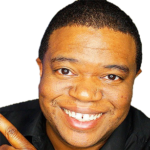 For a long time, my website has been something of a side hustle, just a way to celebrate my interests and earn a little extra something on the go. Recently, I have started to move more toward this business as a full-time venture, and as my investment in it grows, so does the need for productivity. In 5 years, I can see myself and a team of dedicated writers producing more niche content, perhaps even going out to report on new golf courses or review brand-new products.
Thanks to Chris Myles, Golf Cart Go!
---
#20- Company's brand to be known all over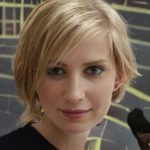 Five years from now, I want my company's brand to be known all over. Our marketing and promotions are always built around My Brand Promise. If done correctly, it will serve as an "umbrella" under which we can expand our message and nurture the customer experience. And we'll gain the ability to respond quickly to change or implement some of our own without jeopardizing the foundation we've laid. As a business owner, I frequently look outside the bubble to see how others perceive me.
Thanks to Tracy Acker, Get Pay Day Loan!
---
#21- Make more people receptive to the idea of plant medicine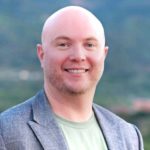 In the next 5 years, we aim to make more people receptive to the idea of plant medicine. There's plenty of research, which points to the effectiveness of hemp in helping people lead a better life. We want to educate people on how cannabis, particularly CBD oil can transform their lives one drop at a time. Our aim is to be a carrier of positive change and contribute to a healthier America.
Thanks to Ian Kelly, NuLeaf Naturals!
---
#21- To be more quantitative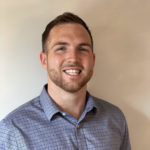 Nufactur is a marketplace for industrial distribution so it is important to grow both the demand side, the users, and the supply side, the distributors. Nufactur currently experiences 20% user growth year over year. Maintaining that growth would result in a 200% revenue increase. This would mean we could hire two more engineers to grow the features of the tool, as well as a designer to focus on the UX/UI. We will also hire a marketing person to help grow the digital presence. We will also stop outsourcing accounting and hire someone full time which would help with a long-term strategy.
Thanks to Freeman Smith, Nufactur!
---
#22- Becoming bigger and more important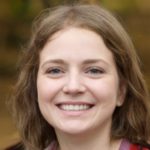 I see my business growing more relevant within the pet community, and I would love to see it achieving important partnerships with dog and pet brands. I can also see it becoming a tool amongst behavioral professionals, as I would like to collaborate with training programs, offering insight and advice. So all in all, I see it becoming bigger and more important, and taking the leap into partnerships and collaborations with professionals!
Thanks to Jacquelyn Kennedy, PetDT!
---
#23- Crossing the milestone of supporting 5000 entrepreneurs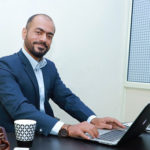 We are in the process to launch the mission to support 1000 young entrepreneurs every year through free consultation on digital marketing and growth. So, in 5 years, we will be crossing the milestone of supporting 5000 entrepreneurs with strategic support on SEO, social media, content, branding, and virtual growth. All this while helping our existing and future clients achieve their traffic and sales numbers.
Thanks to Chris Jones, Upreports Infotech!
---
#24- Known for being innovative, yet reliable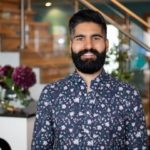 We will be able to create incredible products that are not only new but also useful and valuable to the end user. I think this will be possible because our team has a strong foundation and we've worked together for so long that we know each other really well. We have a good idea of what works for us and what doesn't. I also feel like we have a lot of momentum right now—we've been growing steadily every year, and it feels like it's only going to keep going up from here!
Thanks to Guney Ozberk, Enklare!
---
#25- To be a household name in its respective field or niche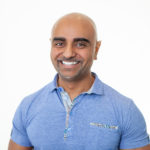 As a business and healthcare consultant, what I see for the next five years is that the people that I coach can achieve the same or, even better, can surpass the success that I have achieved. I hope that in that span of time, the knowledge I have imparted through the numerous keynote speeches I have delivered can also be spread by others that have applied it to themselves. This way, my brand can also grow more to be a household name in its respective field or niche.
Thanks to Dr. Prav Solanki, TheFresh!
---
#26- To have normalized outsourced staffing
Our company works as a marketplace for everything outsourcing. We connect businesses to an outsourcing agency that fits their character perfectly. In five years our company would have normalized remote, offshore and outsourced staffing. We would have a significant market share by then. Internally, I want the people that I work with to grow with the company. I wish for them to use their skills and talents productively and hope that they remain passionate about their jobs. Lastly, I wish for them to continue being happy within the organization.
Thanks to Derek Gallimore, Outsource Accelerator!
---
#27- To shift to 100% virtual and rely more on automation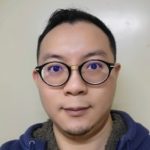 During Covid, I have seen good performance of employees during WFH and the retention rate also increased. Therefore I have decided to give more flexibility to employees and focus on productivity instead of their location. I can also expect many things to change, and more work will be done by machines. Implementation of automation will be the demand of time. AI, IoT, and AR will increase job accuracy and save us time, and I believe that their implementation will create many opportunities and we will have an edge over our competitors.
Thanks to Angus Chang, iupilon!
---
#28- Taking control of the E-Commerce industry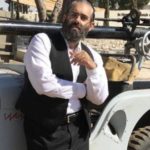 Being a part of the e-commerce industry I have had to work extremely hard to stay relevant. It has been a race against time as innovations kept coming in at unprecedented rates and the expectations of our consumers grew exponentially. Within the span of the next 5 years, I would like to see my business grow into a zero-inventory business that incurs no holding costs and work entirely as an independent retailer. I am hoping to streamline our processes to make the process extremely smooth for our customers.
Thanks to Max Hauer, GoFlow!
---
#29- To work mostly with ethical lenders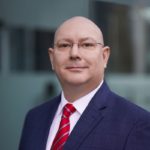 At Loanscope we do things differently: we offer tailored, personalized finance broking services to our clients in Melbourne and across Victoria. We spend a lot of time upfront with our clients to understand their goals and financial situation and generally form long-term relationships with them. In five years, I see Loanscope steadily growing, continuing to build on these relationships and form new ones with professionals that understand the value of property investing. We are also very passionate about ethical investing, and we hope that by 2027 we will work mostly with ethical lenders.
Thanks to Emmanuel Guignard, Loanscope!
---
#30- Addressing all homeowner issues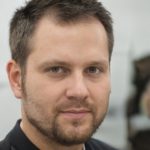 We created Porch to help homeowners with home improvement issues. Finding the appropriate equipment and knowledge to make wise judgments when repairing or renovating your house will be simple during the next five years. The porch will be the first tool that homeowners seek to help to manage their home, much like LinkedIn is the initial place you look someone up for business. This is my vision for the next 5-year business plan.
Thanks to Robin Antill, Leisure Buildings!
---
Where do you see your business in the next five years? Tell us in the comments below. Don't forget to join our #IamCEO Community.