Movies have the power to inspire and motivate us in countless ways. Whether it's the story, the characters, or the message, there are certain films that have the ability to leave a lasting impact on us. For many entrepreneurs, movies have played a significant role in their journey to success by providing them with the motivation, inspiration, and insights they need to overcome challenges and achieve their goals.
We asked successful entrepreneurs which movies motivate them, and these are their responses. Discover the films that have made a positive impact on their lives and businesses.
#1- The Pursuit of Happiness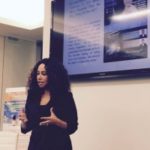 I'm often motivated by movies that feature stories of individuals who have overcome significant obstacles and achieved great success. One movie that stands out to me is The Pursuit of Happiness. This film tells the story of Chris Gardner, a struggling salesman who overcomes homelessness and financial hardship to become a successful stockbroker. What I find most inspiring about this movie is Gardner's unwavering determination and resilience in the face of seemingly insurmountable challenges.
Thanks to Ellie Borden, Psychology Today!
---
#2- The Big Short
The movie that gets me motivated the most is The Big Short. Which, if someone isn't familiar with it it's all about the housing market crashing mid-2000s. Some key reason why is just watching some of these individuals see the crash coming and as well how some maneuver within it. I feel it just really opens your eyes to be aware of different circumstances. Some key things you are going to learn too are understanding the housing bubble, subprime mortgages, and different investment vehicles.
Thanks to Chris Pontine, Creating A Website Today!
---
#3- Lynsanity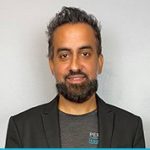 The movie Lynsanity tells the inspiring story of basketball player Jeremy Lin, who overcame numerous obstacles and doubters to become a successful player in the NBA. As an entrepreneur, I find this story motivating because it highlights the importance of persistence, hard work, and self-belief. Like Lin, entrepreneurs often face obstacles and setbacks, but it is important to keep pushing forward and never give up on your dreams. The movie also showcases the power of individuality and creativity.
Thanks to Ryan Mahoney, Perfect Search Media!
---
#4- The Wolf of Wall Street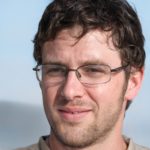 The movie that inspires me the most is The wolf of wall street. The Wolf of Wall Street warns of the perils of unbridled ambition, greed, and lack of responsibility. It emphasizes the value of making moral decisions and acting with accountability and integrity in work and personal life. It is the story of a stockbroker who engaged in unethical and criminal activities in the 1990s, Jordan Belfort is the subject of the movie The Wolf of Wall Street, based on his real-life experiences.
Thanks to David Lee, Neutypechic!
---
#5- Office Space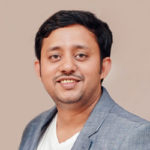 Have you heard of the lesser-known movie called Office Space? Although it is comedy without a significant focus on motivation, its message still rings true today. In one early scene, a lead character who has been hypnotized to let go of work stress is interviewed by his superiors to determine whether he should be retained or let go. This movie's message resonates with employers more than employees. Don't be so consumed with leadership aspirations that you forget that you're managing human beings. If you only focus on emulating behaviors behavior, you'll become an actor, not a leader.
Thanks to Robin Cherian, The Canadian Home Realty Inc!
---
#6- Cast Away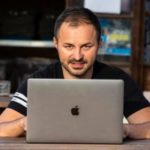 The movie that gets me the most motivated is Cast Away with Tom Hanks. The trial and tribulations that the main character has to go through while trying to survive on the remote island felt very inspiring to me. The things he does to cope with his mental hardships, like forming a friendship with the volleyball Wilson felt both funny and genuinely touching. I won't get into spoilers in case you haven't seen the film, but there is a moment later with him and Wilson that genuinely made me tear up when I watched it in the cinema.
Thanks to Nikola Baldikov, InBound Blogging!
---
#7- Steve Jobs' Biography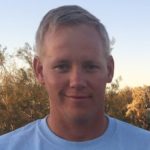 A movie that inspires me is the biographical of Steve Jobs, who was initially neither a computer programmer, marketer, nor engineer, but without whom Apple would not exist. He did not care about being liked, nor did he allow himself to become mired in obsolete ideas. He had a vision of affordable computing for all, and he allowed nothing to prevent him from achieving this objective.
Thanks to Josh Riutta, Mikku and Sons Roofing!
---
#8- Hachi: The Dog's Tale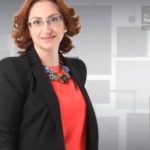 My motivation comes from the movie, Hachi: The Dog's Tale. The story is about a dog, Hachi, who waits for his owner every day after his meal. The loyalty of the dog was such that he waited for his master for 10 years after his death. The story serves as an example that it is not evident that you work only for your personal gain, but you should be loyal to the work and services you provide.
Thanks to Leona Bass, LoanAdvisor!
---
#9- 3 Idiots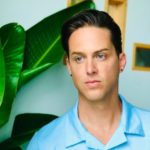 Movies help us to learn and be motivated. For me, one of the greatest movies of all time is a Bollywood movie titled 3 Idiots. This movie taught me so many things, such as the real meaning of friendship, the correct way of studying, that giving up on something is not an option, and inspires me to follow my dreams and passion. One of the lines in the movie that I have applied in my life since I watched it is "Don't chase success. Chase excellence and success will follow.
Thanks to Travis Wingate, Supermove!
---
#10- The Founder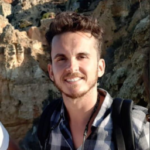 This movie taught me many things I constantly like to remind myself daily. Quality is and will always be important, just like creating systems because they work whereas people fail. But above all the business lessons and 'aha' moments, this movie reminded me that persistence is the most important quality of a true entrepreneur. You only fail if you give up. Success may arrive late just like it did to Ray Kroc, so we should never lose hope.
Thanks to Steve Ramos, Software Podium!
---
#11- The Secret Life of Walter Mitty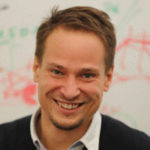 I absolutely love The Secret Life of Walter Mitty, and it's a movie that always gets me motivated. The film follows the journey of Walter, a daydreamer who embarks on a wild adventure to find a missing photograph, which takes him across the world to remote and exotic locations. What I find so inspiring about this movie is how it encourages viewers to take risks and pursue their dreams, even if they seem out of reach. Watching Walter Mitty's transformation from a meek and unassuming man into a confident and adventurous traveler is incredibly motivating.
Thanks to Rafal Mlodzki, Passport-Photo Online!
---
#12- It's a Wonderful Life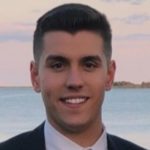 An unusual choice for a movie that I find to be motivational is, "It's a Wonderful Life". Each year, this movie is shown at Christmas, and as I watch I am reminded that often we make a difference in the lives of others without even realizing it. So often we feel the things we do go unnoticed or don't impact others. When George Bailey is shown all the lives he has touched in countless ways, it serves as a reminder that even the small things we do on a daily basis can make a huge difference to someone else.
Thanks to Andrew Adamo, Bullion Shark!
---
#13- Joy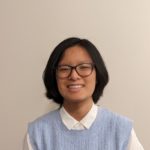 Joy (2015) starring Jennifer Lawrence is a great pick-me-up comedy drama. As she starts her self-wringing mop business, the main character Joy faces specters that could haunt any entrepreneur: meddling families, troubling lawsuits, and financial missteps. Watching Joy transform herself, overcome these challenges, and break free from her family's cycle of misery inspires me to face my own challenges with the same grit. You'll find a kindred spirit in Joy if you're a fellow entrepreneur.
Thanks to Victoria Yu, Making That Sale!
---
#14- Rocky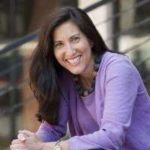 It is hard to beat the original Rocky movie from 1976 for motivation.  It transcends boxing and inspires you to keep working hard and pushing through the daily struggles of life, career, love, and relationships.  It launched Stallone as a major Hollywood player in front of and behind the camera and has had numerous successful sequels and spinoffs including the latest Creed franchise which keeps him relevant and active for generations of fans.  The script, soundtrack, cast, everything still gets me going and has withheld the test of time for me.
Thanks to Paige Arnof-Fenn, Mavens & Moguls!
---
#15- The Social Network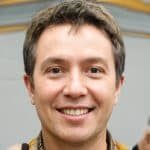 One movie that motivates me is The Social Network, which tells the story of how Mark Zuckerberg, the founder of Facebook, built one of the most successful tech companies in the world. The film's portrayal of Zuckerberg's passion, determination, and entrepreneurial spirit is inspiring and motivating. As I watched the film, I was struck by the idea that anyone, regardless of their background or resources, can create something great if they are driven and focused.
Thanks to Samuel Park, TechMaestro!
---
#16- Devil Wears Prada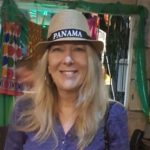 The Devil Wears Prada is the movie that motivates me. This movie taught me that determination is really important in any work that you do. Just like Andy, who struggled at a job that was unfamiliar to her, she did not feel intimidated and continued to work hard so that, in the end, she excelled at her work. Whatever industry you may be in, it's important to keep updated with the trend and never stop learning. Allow yourself to grow and stay determined in order to reach your goals.
Thanks to Jackie Lange, Panama Relocation Tours!
---
#17- The Intern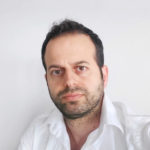 The Intern is the movie that motivates me. One lesson from the 2015 film starring Robert De Niro and Anne Hathaway is to keep moving forward, even when you feel stuck and lost. In entrepreneurship, there will always be these kinds of moments. Like Ben in the movie, we must keep moving forward and never stop learning. If you feel lost, you can ask for advice from everyone in your company. Even if you are the leader you don't have to do it all alone. The key to a successful company is to have solid teamwork.
Thanks to Josef Carmeli, If-So!
---
#18- Hustle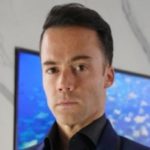 The movie Hustle reminds entrepreneurs and business owners of the importance of taking risks and the large rewards that have the possibility to follow. For example, Adam Sandler takes a risk on a basketball player who didn't have the conventional trajectory to be on track to play in the NBA – he was rough around the edges and had some skeletons in his closet. Despite pushback, he believed in the basketball player so much that he put his own job on the line – and the return was tenfold.
Thanks to Cesar Cruz, Sebastian Cruz Couture!
---
#19- The Shawshank Redemption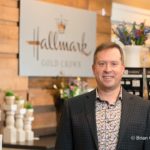 The Shawshank Redemption. This movie is widely regarded as one of the best
films of all time and are based on a true story. The Shawshank Redemption tells the story of Andy Dufresne, a criminal who is sentenced to spend the rest of his life in Shawshank Prison. However, Andy quickly discovers that Shawshank is not as bad as it seems and begins to make friends and form relationships with the other inmates. This newfound sense of community and friendship helps Andy to renounce his criminal past.
Thanks to Shawn Stack, Hallmark Timmins!
---
#20- The Lord of the Rings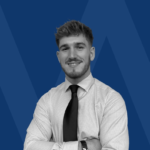 One of my all-time favorite movies is The Lord of the Rings. I first saw it when I was a kid, and I was hooked. I've seen it several times over the years, and I always get motivated by it. The Lord of the Rings is a story about three friends who set out on a quest to find the ring of power. They faced many obstacles on their way, but in the end, they were able to defeat the evil Lord Sauron. I think what appeals to me about the Lord of the Rings is the sense of adventure. It's a story about overcoming obstacles, and that's something that I really admire.
Thanks to Henry Purchase, Menuzen!
---
#21- The Theory of Everything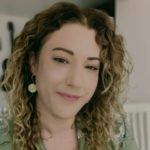 With the excellent Eddie Redmayne delivering his most inspiring performance, The Theory of Everything is sure to uplift the spirit of every viewer by showing how any person, regardless of any challenge, is capable of achieving great heights. This movie brings the story of the theoretical physicist Stephen Hawking into the cinematic register, focusing on Hawking's life before and after he was diagnosed with ALS (Amyotrophic Lateral Sclerosis).
Thanks to Joanne King, ICMP!
---
#22- Dead Poets Society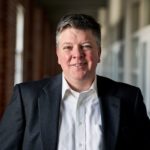 I remember being in college when I first saw Dead Poets Society. Robin Williams plays an unconventional English teacher who inspires a group of young men to learn how to think for themselves. The movie overflows with lessons about life – to constantly look at things in a different way, to strive to find your own voice, and – above all – to make our lives extraordinary. Whenever I feel like I'm getting stuck, watching even part of that film gets me heading in the right direction.
Thanks to Christopher Spanier, Carpe Diem Consulting Group!
---
#23- Sui Dhaaga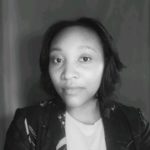 An Indian movie showcasing a worker paving his path to entrepreneurship out of necessity. His partnership with his wife created a whole new dimension for him and his family. This movie reminds me how the desire to succeed is a journey you seize. It also humbles the process and perception we have of what it means to be an entrepreneur. What is an entrepreneur? It is an observer and problem solver. Entrepreneurs provide solutions that are deeply rooted in their stories.
Thanks to Keva Epale, Keva Epale Studio!
---
#24- Limitless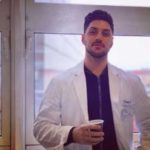 The 2011 movie Limitless is a great way to get motivated. It tells the story of Eddie Morra, an average guy who discovers a drug that unlocks his full potential and helps him achieve success in life. The movie shows how Eddie learns to maximize his brain power, using it to become more productive and successful. This message is also echoed at my business where we strive to help our customers reach their fitness goals by providing them with the tools they need for optimal performance.
Thanks to Deniz Efe, FitnessEquipped!
---
#25- The Harder They Come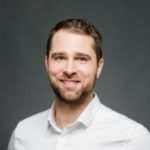 This might be quite controversial but the 1973 film, The Harder They Come, directed and written by Perry Henzell is a film I wish more young Americans would be exposed to as it ties in beautifully with the social justice spirit of today. If you're fuelled by the hustle of making it in life, feel trapped by a system you battle to define, and are angered by bureaucracy and maladministration of big business and the state, then this movie will get you amped up and motivated to make your life count.
Thanks to Dennis Sanders, Burning Daily!
---
#26- Into the Wild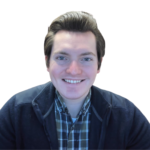 If there's any movie that has struck a chord with me, it's Into the Wild. I found myself re-evaluating my leadership role after watching this. It inspired me to maintain a work-life balance by reminding me of the value of family relationships. By doing so, I found that I was more motivated at work and was able to boost my productivity. In the pursuit of entrepreneurial success, I often lose sight of the things that truly matter in life, so I return to the message in this movie, happiness is only real when shared.
Thanks to Donnie Rand, American Association of Owner Operators!
---
#27- Hidden Figures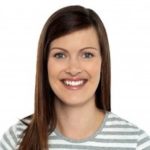 As a female Founder and COO, taking ownership of my wins has always been a challenge. Hidden Figures empowers me to own my success. The story of the women who took lead roles in the early years of the space race is not only inspirational but empowers me to hold own my wins. It's a movie that continues to push me to be the best I can be and take full advantage of the opportunities available in todays society.
Thanks to Amy Bos, MediumChat!
---
#28- Million Dollar Baby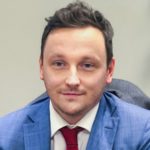 The fantastic movie starring Clint Eastwood is about a female fighter called Million Dollar Baby. Maggie frequently visits the gym to work out, but she has always been a fairly amateur boxer who aspires to become a professional. I took away from the movie the need to celebrate even the slightest victories. Give yourself the credit that you deserve. Don't improve yourself because you despise who or what you see in the mirror. Don't enter the gym disliking your body because, despite everything you've done to it, it has been so kind to you thus far.
Thanks to Anton Radchenko, Airadvisor!
---
#29- Invictus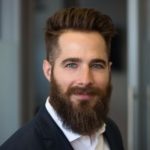 The movie that gets me motivated is Invictus, featuring a star cast led by Matt Damon and Morgan Freeman. It explains the series of events that took place before the 1995 Rugby World Cup in South Africa. This movie showcases how Nelson Mandela chose rugby to end the racial tension in his country. Invictus portrayed how a great leader can unite a nation, even after one of the most barbaric events in the history of mankind: apartheid.
Thanks to Marcus Arcabascio, Post Locations!
---
#30- Never Back Down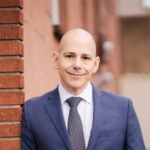 If I ever feel out of it or demotivated to work, I watch Never Back Down. It's a movie about a teenager going through the worst time of his life. He's ridden with the guilt of being responsible for his father's death. Coincidentally, he falls into the world of MMA and underground fighting. After a crushing defeat, he starts to train and devote his time to learning the art. And he finally rises from the ashes like a phoenix. This movie inspires me to be better and do better when times are tough.
Thanks to Mark Sadaka, Sadaka Law!
---
What movie gets you motivated? Tell us in the comments below. Don't forget to join our #IamCEO Community.