Each business has a story. No matter if the business is a Goliath like Walmart or a local business owned by a couple or family, the business has roots in an idea. For each business owner, the story of their journey can range from monetary needs or the passion for a unique project. Each story is different though the reasons may remain the same. No matter the tale, the background behind each and every business is what fuels each entrepreneurship and brand.
Here is what some entrepreneurs say about why they started their business.
#1- To achieve work-life balance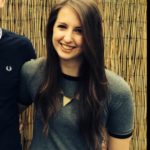 I started my own business back in 2017 because I simply couldn't stand not having control over my time, income, and workload any longer. I found myself being told to stretch out my work in my 9-5 because I finished too quickly – instead of being able to do my work in my own time, at my own pace, I felt chained to a desk 8 hours a day regardless of how much work I had or how long it took me to complete my tasks. I decided to start my own business to regain control over my time and therefore, my life.
Thanks to Yasmin Purnell, The Wallet Moth!
---
#2- To provide effective therapy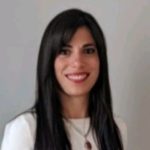 We had a very specific purpose with Urban Hearing. As parents of children with auditory processing disorders, Dr. Morales and I were on a mission to establish and provide the most accurate information, assessments, and effective therapy for patients. There's a gap within Audiology where there's a huge reliance on hearing aid and implant technology, which created a void in the therapeutic aspect of our field. Our patients get to us desperate for help and we're the only solution for them. This is how Urban Hearing was developed and continues to grow and evolve to meet our patients' needs.
Thanks to Dr. Ruth Reisman, Urban Hearing!
---
#3- Revolutionize baby clothing amidst pandemic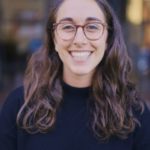 I launched First Peak in Spring 2021, still in the thick of the pandemic and with a 1-year-old at home. In the midst of an uncertain and scary time, getting outdoors became a haven for my young family. But the more we adventured, the more I found that baby clothes weren't designed to handle the mess, bright sun, or moisture. So, I started my business because I became obsessed with the simple premise that having the right clothes can set a foundation for comfort, fun, and exploration. I felt the problem deeply and craved a solution that could fuel adventures for my own family and countless others.
Thanks to Jocelyn Newman, First Peak!
---
#4- To popularize landscaping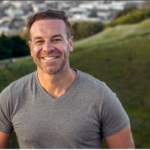 The reason I started GreenPal was born out of my personal experience. Before starting GreenPal, I had a traditional landscaping business which I sold in 2013. From that journey, I understood the struggles that homeowners face when trying to find reliable, local lawn care professionals. GreenPal was conceived as a solution to these issues, aiming to make the process smooth and efficient for both homeowners and lawn care professionals. We sought to provide a platform where homeowners could easily find, schedule, and pay their lawn care professionals.
Thanks to Bryan Clayton, GreenPal!
---
#5- To help others share their voice and seek solutions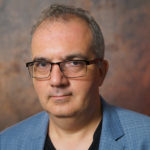 An unpleasant experience motivated me to start the business. I went on the wrong vacation, faced immense frustration, and despite many attempts, I couldn't find a resolution with a company. I believed consumers needed a platform where they could freely share their voices, draw companies' attention to problems, and seek solutions. I was passionate about the idea, and with my partner, we launched a review platform to help consumers and companies build communication bridges and achieve successful outcomes
Thanks to Michael Podolsky, Pissed Consumer!
---
#6- To share knowledge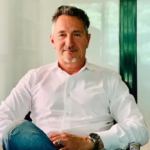 As an Art Director at Pixar, I have had many achievements, and I felt that it was time for me to give something back to the community. The thing that pushed me to start my own business was the urge to share my knowledge with all the young, creative people, interested in working in animation or gaming. I wanted to help them develop the skills they need to thrive in any creative field
Thanks to Anthony Christov, ARC Academy!
---
#7- To help authors share their stories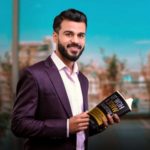 I started Authors On Mission driven by a passion for stories and a belief in the power they hold. As an author myself, I was well-acquainted with the challenges of the writing and publishing journey. I noticed a gap in the market for a service that could make this journey smoother, particularly for busy professionals, and individuals with impactful stories. The unique 'Angel Writer' service was thus born, aimed at helping authors articulate their ideas. Authors On Mission was founded on the principle that every story deserves to be told, and we are committed to helping authors share their stories.
Thanks to Vikrant Shaurya, Authors On Mission!
---
#8- To promote skin health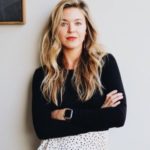 I started Skin Pharm in 2017 when I realized something was missing in the skin care industry. With a background in general dermatology and plastic surgery, I was all too familiar with the field's unpleasant side, short visits, excessive prescriptions, a lack of specialization, and unresolved skin concerns. At Skin Pharm, we've reinvented the cosmetic dermatology process to make our patients' visits more professional, relaxed, and fun. Together with my team, we aim to promote skin health, empower individuals and build a community around a common interest in looking as good as you feel.
Thanks to Maegan Griffin, Skin Pharm!
---
#9- Elevating home dining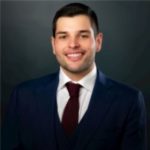 I wanted to provide my wife, with an intimate dinner in the comfort of our new home since she had recently moved to Denver after doing long-distance. However, I knew that I needed a chef to create the culinary experience to go along with this special evening. What seemed like a normal request, turned out to highlight a gap in the market to me. There was no marketplace to find and speak with elite chefs about personal, in-home dining experiences. This is why I created INTUEAT, a platform that makes it simple, to connect with and have access to best-in-class chefs at their fingertips.
Thanks to Leonardo De Aguiar, INTUEAT!
---
#10- Innovating preservation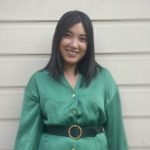 I saw a lack of flower preservation services in the wedding industry and I was constantly getting brides and their mothers asking about it. I started slowly by casting my friend's bouquets in resin and then word of mouth eventually spread and I wanted to extend that service to others. COVID-19 hit, and I was still working at the bridal boutique and wanted a change. With my side business booming, I decided to take a big risk and do it full-time by starting Bloomsake.
Thanks to Judi Gevara, Bloomsake!
---
#11- To create awareness about hydration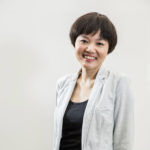 For me, starting my own business was a personal quest. Losing my younger brother at the age of ten to cancer, I pledged to live a healthy life very early on. The inspiration behind Ozmo was the realization of the importance of hydration and how everyone takes it for granted. After seeing the negative effects of dehydration, both me and my co-founder, Ming, decided that we want to spread knowledge about hydration and create a product that could help with this problem. That's how Ozmo was born.
Thanks to Serena Pau, Ozmo!
---
#12- To enjoy a work-life balance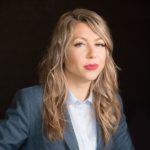 I am an active sportswoman and I regularly spend time with my sports teams – whether it's the ball, football, or footvolley – as we practice and participate in multiple tournaments around the country and world. Being a business owner allows me to enjoy this work/life balance, which I am not sure I would have been able to enjoy if I was working as an employee for someone else. As such, this flexibility in terms of managing my time and schedule effectively also better enables me to navigate life and achieve a greater balance than I generally potentially could achieve.
Thanks to Dani Peleva, Franchise Fame!
---
#13- To revolutionize internet marketing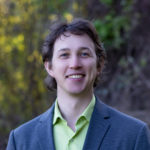 I started my business to revolutionize Internet marketing by focusing on personalized attention and delivering tangible results. Unlike many companies in the industry, I prioritize quality services over generic packages. I aim to change the perception that internet marketing, including SEO, is a waste of money by showcasing its effectiveness in driving actual growth for businesses.
Thanks to Julia Ivanova, Regex SEO!
---
#14- Redefining relaxation without alcohol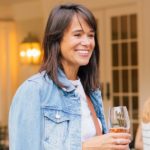 Aplós was conceived with the philosophy that pleasure and profoundness can be drawn from the simple things surrounding us. During times like these, we wanted to provide people with a better way to unwind, calm, and uplift without the adverse effects of alcohol. It allows folks to ward off tension and ignite meaningful connections with estranged parts of themselves and those they love. This way, they can slow down and experience what they might usually ignore while consuming traditional spirits.
Thanks to Emily Onkey, Aplós!
---
#15- Embracing independence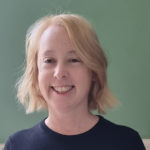 After being in the workforce for 25 years, starting my own business was a natural next step for me. The flexibility of choosing when, how, and who to work with was super appealing. Whether my business thrives or tanks, it's on all me! That's definitely a bit scary, but also exciting – I get to own every success, every setback. My business is like a melting pot of all my experiences; a place where I can use almost everything I've learned over the years of my career, plus provides me with new challenges constantly.
Thanks to Caroline Golden, Golden Web!
---
#16- Freedom to take risk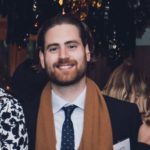 Because I wasn't built for working for somebody else, or somebody else's project. Starting my own business created the freedom to take risks and work autonomously which suited me well. However, I do think it's important to have plenty of experience working under multiple other owners and managers in different fields before you become one yourself. This way you can be a sponge and take the best parts of all their management traits and deploy them as you see fit when the time comes to run your own business.
Thanks to Joshua Denys, 1800 Salvage!
---
Why did you start your business?

Tell us in the comments below. Don't forget to join our #IamCEO Community.