In the dynamic world of commerce and industry, some individuals stand out as beacons of inspiration and innovation. These extraordinary individuals not only shape the business landscape but also redefine the very essence of leadership. Throughout history, business leaders have emerged whose vision, strategies, and determination have left an indelible mark on their respective industries and beyond.
We asked entrepreneurs and business owners about their favorite business leaders and here are the responses;
#1- Richard Branson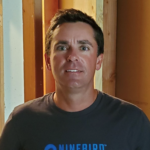 Richard Branson is my personal favorite. His business acumen and approach to problem-solving are unparalleled. He has faced some of the toughest challenges in his lifetime, yet he always comes out on top. His leadership style is inspiring – it's not about telling people what to do, but rather teaching them how to find their own solutions and helping them reach their fullest potential in the process. He is also an excellent role model for aspiring entrepreneurs.
Thanks to Mark Buskuhl, Ninebird Properties!
---
#2- Jane Thompson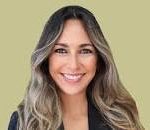 One business leader who has been particularly influential to me in the supplement industry is Jane Thompson, Founder of VitalGreens. Jane's commitment to transparency, ethical sourcing, and constant innovation in the crowded world of supplements is truly commendable. She seamlessly marries traditional knowledge with modern science, which resonates with the ethos of NutraElix.
Thanks to Irene Bataller, CYBELE NY!
---
#3- Tony Robbins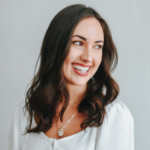 This was difficult to choose because I learn from such a variety but if I had to pick a favorite, I think it would be Tony Robbins because he is a businessman but also a man for the people. He understands humans and their mindset more than any other leader. He isn't just a motivational speaker; he's a philanthropist, life coach, and successful businessman. He possesses an unparalleled ability to connect with people. And he's always in tune with the times.
Thanks to Haley Slade, Slade Copy House!
---
#4- Walt Disney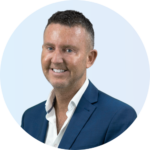 Walt Disney because he was fearless in his approach to chasing what he wanted and followed a simple credo for his entire life – Don't dream it, be it. He wasn't afraid to get stuck in and lead by example or do whatever it was that he expected his employees to do. Everyone who worked for, and with, him adored him, and it was the ethos that made him a legendary figure in the business world.
Thanks to David Brewer, Protect Line!
---
#5- Jeff Bezos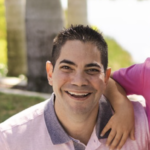 Jeff Bezos is a business leader that I look up to. His passion for innovation and his commitment to customer satisfaction have made Amazon one of the most successful companies in the world. He has been able to identify opportunities, take risks, and execute with precision, which has resulted in unprecedented success. What I admire most about Jeff Bezos is how he has created an environment that encourages people to think outside of the box and be creative.
Thanks to Evan Tunis, Florida Healthcare Insurance!
---
#6- Jack Ma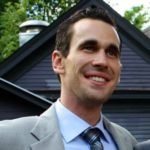 I would consider Jack Ma, the founder of Alibaba Group as my favorite business leader. In many ways, my interest in Internet companies and my entrepreneurship journey was inspired by Jack Ma's early determination and vision. To visualize the future of the internet and eCommerce early enough to lay the foundation stone of the behemoth we know as Alibaba came from a single man's tenacity, perspective, ambition, and positive thinking. His determination is exemplary, as is reflected in the famous story of how he was rejected 30 times when he went looking for a job and still did not give up.
Thanks to Brian David Crane, Caller Smart Inc!
---
#7- Anna Wintour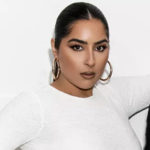 Her role as Editor-in-Chief at Vogue and her significant impact on the fashion industry make her a favorite. Wintour's ability to predict trends, her openness to innovation, and her ability to maintain a strong brand identity have truly set her apart. She's admired for her creative spirit, forward-thinking approach, and her knack for reshaping an entire industry.
Thanks to Shideh Kaviani, Naked Wardrobe!
---
#8- Dr. Jane Chen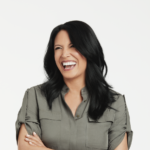 One business leader who stands out is Dr. Jane Chen, co-founder and CEO of Embrace Innovations. Her dedication to improving infant healthcare in low-resource settings through innovative solutions is truly inspiring. Dr. Chen's leadership showcases a perfect blend of compassion and innovation, making a tangible impact on global health. Her commitment to addressing a critical need with cutting-edge technology while maintaining a human-centered approach is something I truly admire.
Thanks to Stephanie Venn-Watson, Fatty15!
---
#9- Bill Gates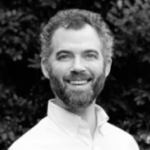 I've always found Bill Gates to be a standout business leader. His role in co-founding Microsoft and his ongoing philanthropic endeavors truly resonate with me. What's most impressive is his knack for driving innovation and positive change, whether it's in the tech industry or his efforts in global health initiatives. His ability to leverage his influence for meaningful impact has definitely shaped my own leadership philosophy.
Thanks to Jack Carrere, Prokeep!
---
#10- Pat McGrath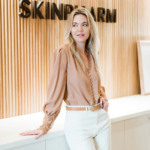 One standout business leader, especially in the beauty industry, is Pat McGrath. Her impact on the makeup and cosmetics scene has been truly game-changing, redefining beauty standards. What's particularly impressive about McGrath is her boundless creativity, entrepreneurial flair, and knack for setting trends that celebrate individuality. She's a true source of inspiration, showcasing how vision and dedication can make waves in the fast-paced world of beauty and business.
Thanks to Maegan Griffin, Skin Pharm!
---
#11- Elon Musk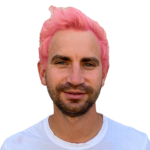 When it comes to my favorite business leader, I have to say that Elon Musk has been a constant source of inspiration for me. His relentless pursuit of innovation and his ability to disrupt multiple industries simultaneously is truly remarkable. As an entrepreneur, I admire Musk's ability to think big and take calculated risks. He's not afraid to take risks and work hard. He's hands-on and talks openly with everyone, which I think is important for a leader.
Thanks to Daniel Seeff, Foot Cardigan!
---
#12- Elon Musk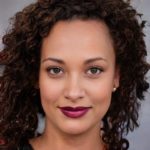 One leader who truly inspires me is Elon Musk. He's known for creating amazing things like Tesla, SpaceX, and Neuralink. What's incredible is his determination to make big changes and take on tough challenges. He has a vision for a better future and a commitment to pushing technology's limits. As an entrepreneur myself, I'm impressed by how Musk turns his ideas into reality. He takes smart risks, keeps going despite obstacles, and focuses on long-term goals. Musk also cares about our planet.
Thanks to Cynthia Post, ArtLogo!
---
#13- Richard Branson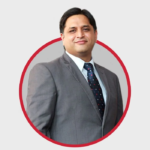 If I had to pick my favorite business leader, it would definitely be Richard Branson. The man's a true inspiration! I have always liked how brave he was and how he could think outside the box. From opening a record store that became the Virgin brand to getting into airlines, space tourism, and a whole lot of other businesses, he is the perfect example of how to take calculated risks and turn them into huge successes. I also agree with Branson's focus on putting employees first and creating a good environment at work.
Thanks to Avinash Chandra, BrandLoom!
---
#14- Elon Musk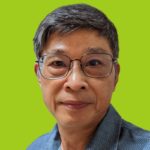 In the vast panorama of business luminaries, I've always been deeply inspired by Elon Musk. It's not just his audacious vision that resonates, but his relentless drive to disrupt conventional paradigms, something I've strived for with ShipSage. From revolutionizing transportation with Tesla to reimagining space exploration with SpaceX, Musk exemplifies what it means to be both a dreamer and a doer. His journey reminds me of the importance of perseverance and the courage to tread uncharted territories.
Thanks to Ben Pu, ShipSage!
---
#15- Frederick Law Olmsted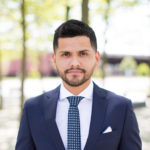 Frederick Law Olmsted was an exceptional leader in real estate and urban planning and I have been a fan of his my whole professional life. He had a curious blend of artistic vision, technical knowledge, and social consciousness so lacking in leading modern developers today. He understood the power of design to shape human experience and bring people together whilst his ability to collaborate with diverse stakeholders, listen carefully to their needs, and integrate their feedback into his designs helped him build trust for the projects he spearheaded.
Thanks to Jonathan Ayala, Hudson Condos!
---
#16- Scott Galloway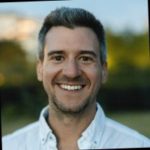 What particularly draws me to Scott's insights is the blend of pragmatism and foresight he brings to the table. In a landscape often filled with vague assertions, Galloway's forthright approach is a breath of fresh air, offering a valuable perspective that I've come to appreciate. Sure, his opinions can often be bold for some, but they're backed by a deep understanding of market dynamics and consumer behavior.
Thanks to Marc Bjerring, Spivo!
---
#17- Seth Godin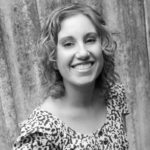 I have a few favorite business leaders but I have to mention Seth Godin here as one of the top ones. I've read and re-read all his books on marketing and many of his blog posts and other content about writing, creating, and the like. I love the creativity with which he goes about what he does and that he runs his own race. He doesn't copy trends but creates them, and he creates work that he's passionate about and believes in.
Thanks to Kellie Byrnes, Kellie Byrnes!
---
What business leader has been your favorite and why?

Tell us in the comments below. Don't forget to join our                           #IamCEO Community.