In the realm of great business ideas, a well-crafted business plan takes center stage. It's your persuasive pitch to potential investors, outlining your startup's objectives and profitability strategy. Beyond that, it acts as your business's guiding roadmap, ensuring you stay aligned with your goals as your operations adapt to evolving circumstances. As a dynamic document, it remains rooted in your business's core objectives while flexibly responding to change.
We asked entrepreneurs and CEOs about having a business plan and here is what they had to say.
#1- Yes, to help in setting long-term objectives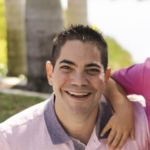 I write business plans all the time to help me stay organized and keep track of my business goals. Writing a business plan is an important tool for businesses, especially small businesses since it helps in setting long-term objectives, outlining strategies, and organizing resources.  By presenting your plans in an organized manner to potential investors and lenders, you increase the chances of them taking action and providing the resources necessary for you to get started or expand.
Thanks to Evan Tunis, Florida Healthcare Insurance!
---
#2- Yes, to build a customer-centric business model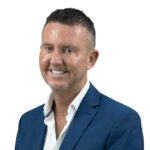 We based and built it around the idea that our industry could, and should do better and that was the model that we were going to implement that idea as our core objective. We based and built it around the idea that our industry could, and should do better and that was the model that we were going to implement that idea as our core objective. And by believing in the idea that our customers and their families should always come first, we're slowly but surely changing the face of the industry that we're a part of.
Thanks to David Brewer, Protect Line!
---
#3- No, to get funds just based on business potential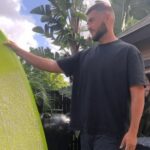 I didn't write a business plan because I believed that I could get the funding necessary to get my company off the ground without having to prove that I had a solid business plan. However, this turned out to be a mistake, as investors were reluctant to invest in my idea until they saw evidence that it would work. In the end, I had to change directions and focus on something else entirely. I learned that in order to attract investment capital for your business idea, you need to have a solid business plan at hand.
Thanks to Mac Steer, Simify!
---
#4- Yes, to maintain focus and accountability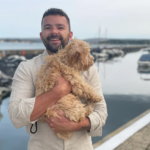 As a business owner with ADHD, writing a business plan wasn't just an academic exercise; or something to present to the accountants, it was an absolute necessity. The business plan serves as a structured blueprint that helps me maintain focus and accountability. The time-lined plan enables me to evaluate progress through clearly defined and measurable KPIs, so we can get a snapshot of where we're at and what may need to be adapted.
Thanks to Thomas Phillips, Pet Portraits!
---
#5- Yes, to adapt to market changes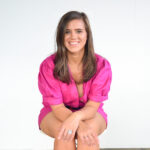 It's helped our three Founders stay on the same page, project our roadmap of growth, and provide clarity on our goals, strategies, and financial projections, making it easier to communicate our vision to all of our stakeholders and clients. A well-documented plan has allowed us to adapt to market changes and pivot when necessary. In our mission to bridge the integrator talent gap, having a business plan is like having a compass to navigate the ever-evolving landscape of entrepreneurship.
Thanks to Sammi Jaeger, Independent Executives!
---
#6- Yes, to focus on growth and profitability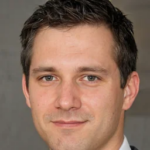 I learned that there are actually two types of plans: one is called the "business plan," and the other is called the "operations manual." They help you decide what you want your company to do, how you want it to grow and change, and how you're going to get there. And making these decisions before you start working on your company means that when you do start working on your company, those decisions will already be made for you! That way you can focus on what's important and not worry about whether or not your marketing strategy or product development process makes sense.
Thanks to Jason Williams, Automate Your Life!
---
#7- Yes, to help navigate the path to success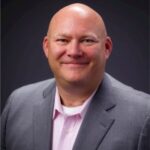 A business plan is essential. It's like having a detailed blueprint that outlines your business's goals, strategies, and the tactics needed to achieve them. This document provides essential clarity on your business vision and mission. Moreover, it's a valuable tool when you're seeking financing from investors or lenders because it demonstrates your thorough understanding of your business's potential for profitability. Plus, it helps you manage your resources efficiently, sets achievable milestones, and guides you in making well-informed decisions along the way.
Thanks to Steven Light, Avenue B!
---
#8- Yes, to pave the way to success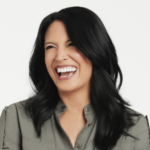 Writing a business plan paves the way for success. Take inspiration from other successful entrepreneurs, and look for opportunities to receive mentorship. Having someone take you under their wing as you embark on bringing your ideas to fruition can be a truly priceless gift. Realize that you don't have to reinvent the wheel when it comes to writing your business plan, and you don't have to be a copycat, either. Take aspects that resonate with you and weave them in with your own ideas.
Thanks Stephanie Venn Watson, Fatty15!
---
#9- Yes, to mitigate risk and have an exit strategy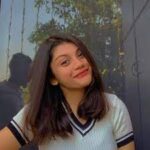 Business plans are also useful for sharing your vision with partners, employees, or potential collaborators, ensuring everyone is on the same page. By conducting thorough market research and financial projections within a business plan, entrepreneurs can identify potential risks and develop strategies to mitigate them. If entrepreneurs have an exit plan in mind, such as selling the business, a well-documented business plan can make the transition smoother and more attractive to potential buyers.
Thanks to Cyble Rizwan, Social Sharings!
---
#10- Yes, to evaluate ideas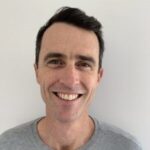 Always. Business planning has helped me recognize when I am wasting my time persevering with a bad idea, freeing up time to double down on a good one. Business plans help me by removing emotion from much of the decision-making. It also gives room for a celebration now and then when I hit my goals. I value my time and that of others, so I make sure it is not wasted by using a business plan on an ongoing basis.
Thanks to Mark Nolan
---
#11- Yes, to ensure accountability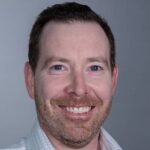 We have a business plan. Although one person needs to drive the entire process, I believe it's very powerful to engage with your team when preparing a business plan. Doing so ensures we are all pulling in the same direction and that goals are shared. It also helps to ensure ongoing accountability, particularly if the plan is revisited regularly.
Thanks to David Walsh, SEO Web Logistics!
---
#12- Yes, to establish viability of ideas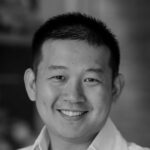 Yes, I have a business plan and update it annually. I make sure I have a well-thought-out business plan and update it at least once annually. The reason I rely on the business plan is to prove that all the ideas (from me and my teams) are viable. It has been helping us which goals are actually achievable and which ones might need adjustments or further planning. With a plan in hand, we can also determine estimated costs, a profit and loss forecast, a break-even analysis, and a cash flow statement, which are essential components for assessing the financial feasibility of our business endeavors.
Thanks to Andre Oentoro, Breadnbeyond!
---
#13- Yes, to get a clear roadmap of business objectives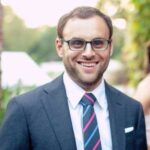 I firmly believe in the importance of a well-thought-out business plan. It served as our roadmap, clarifying our goals, target market, financial projections, and growth strategies. It helped us secure funding, make informed decisions, and clearly focus on our long-term objectives. In the fast-paced world of e-commerce, where competition is fierce, having a solid plan has been instrumental to our success. It's not just a document; it's a dynamic tool that continues to guide our business's evolution.
Thanks to Jordan Adair, Shirt Max!
---
#14- No, as I relied on customer feedback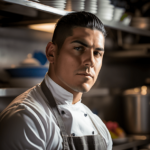 I relied on agility and adaptability. My journey in the culinary world demanded flexibility as tastes and trends evolved rapidly. Rather than locking myself into a rigid plan, I focused on continuous experimentation, refining my concept through customer feedback and real-world testing. This allowed me to stay nimble, pivot when necessary, and align with the ever-changing demands of the health-conscious food market. My venture, BowlakeChinese, thrives on innovation and adaptability, proving that in entrepreneurship, there's no one-size-fits-all approach.
Thanks to Michael E. Mastin, BowlakeChinese!
---
Did you write a business plan? Why or why not? Tell us in the comments below. Don't forget to join our #IamCEO Community.