Building a successful e-commerce and business venture requires a strategic approach that encompasses various elements. From crafting a compelling brand identity to mastering digital marketing, it's a multifaceted journey that demands careful planning and execution. A robust plan serves as a roadmap for your e-commerce venture, helping you stay focused and make informed decisions as your business evolves.
We asked entrepreneurs, and business owners their tips on building an e-commerce business and here are the responses.
#1- Address shrinkage and optimize returns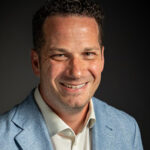 Shrinkage includes inventory loss from other sources like returns fraud and human error. The current returns process has too many touchpoints where shrinkage can happen. The expansion of e-commerce should also bring about seeing returns as a strategic lever, similar to how companies used faster delivery to drive customer experience and revenue.
Thanks to Christian Piller, Pollen Returns!
---
#2- Envisioning a strategic direction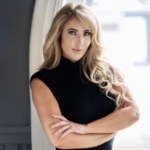 I think that it is of paramount importance for a CEO to possess the ability to envision a strategic direction and be able to conceptualize the path required to realize that vision. Often underestimated, intuition serves as a vital resource for an effective CEO, allowing them to navigate situations characterized by limited data yet full of potentially lucrative opportunities. Another critical attribute for a CEO is an acute sense of self-awareness.
Thanks to Danielle Sabrina, Society22 PR!
---
#3- Investing both time and finance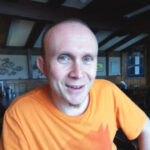 The biggest thing for me is to understand what you're undertaking before you start. Services like Shopify and BigCommerce have given many people the impression that eCommerce is an easy industry to succeed in. The reality is that eCommerce is not quick, easy, or cheap, and getting your store online is only a small part of the battle. You need to be prepared for hard work and to invest significantly both in time and financially if you expect to compete, and succeed. However, if you do manage to find success, the rewards can be significant.
Thanks to Jonathan Hussey, Developer Connection!
---
#4- Invest in content marketing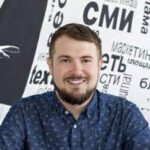 As entrepreneurs and business owners, one of our top tips for building a successful e-commerce venture is to invest in content marketing right from day one. While platforms like Instagram offer a great starting point, the key to differentiation lies in the age-old strategy of Search Engine Optimization (SEO). By creating high-quality, engaging content on your website, you drive sustained traffic over the long term and establish yourself as a reliable player in the market.
Thanks to Alex Nigmatulin, PRNEWS.IO!
---
#5- Calculate stock reorder levels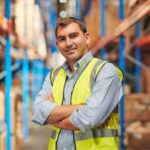 When building an e-commerce business, it's essential to keep track of your inventory to avoid sell-out periods. In that initial growth phase, running out of stock can be detrimental and slow down the momentum of your business growth. As soon as you have 2-3 months' worth of sales data to work with, use a formula to calculate stock reorder levels to ensure you always have stock ready to go, especially if you're promoting your products on platforms known for viral content, like TikTok.
Thanks to Dani Mechlowitz, Delta Fulfilment!
---
#6- Hire an attorney and SEO expert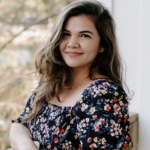 When establishing your business, there are several essential tips to keep in mind for long-term success. First and foremost, consider hiring an attorney to assist you in setting up your business structure, drafting contracts, and establishing store policies. I also suggest protecting your brand by trademarking your business name, ensuring it's uniquely yours. With an e-commerce business, it will be difficult to succeed without a strong online presence so you should prioritize SEO by either hiring an expert or researching how to optimize your digital efforts.
Thanks to Priscilla Christine, The Little Catholic!
---
#7- Differente from the competition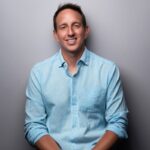 The key to success for a new e-commerce business owner would be to find something that differentiates from the competition. There has to be some sort of 'angle' or unique aspect of the business that allows the company to stand out. Think of it from the customer's perspective – Why should this customer shop from your store instead of the other stores selling this product? Without separating yourself from competitors, it will be more difficult to succeed in an already flooded market.
Thanks to Chris Gerbig, Pink Lily!
---
#8- Focusing on digital marketing and UX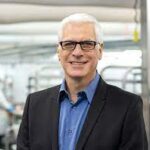 For 60 years decades, my family's 106-year-old business has provided at-home delivery services for gourmet meat lovers. These days, we have a strong e-commerce presence – focusing heavily on digital marketing and user experience, providing deals and promotions throughout the year on the Omaha Steaks website. Across these efforts, we strive to keep consumers engaged by offering tips from butchers, recipes from our chefs, and tutorials on how to prepare your food.
Thanks to Todd Simon, Omaha Steaks!
---
#9- Design a user-friendly e-commerce website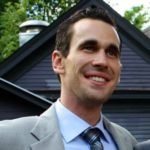 Designing a fully functional and user-friendly e-commerce website is critical for an e-commerce business. A website is a digital storefront for customers to order and place products in their online shopping cart. The first step is to have a domain name that matches your business name. One can choose to build their online eCommerce shops on inclusive and pre-made e-commerce shopping software platforms like Woocommerce, Shopify, Squarespace, or Magento based on what suits their bandwidth and individual needs and how they will manage inventory and shipping orders.
Thanks to Brian David Crane, Caller Smart!
---
#10- Go offline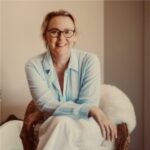 An important part of growing an online business is going offline. There are many ways to do this, including going onto other people's podcasts, talking at events, attending local Chamber of Commerce functions, talking about what you do at parties, and writing articles for other people's publications like this one. But if you are an introvert, all this public speaking and networking may terrify you. There is one cheap and often forgotten way. It is to wear your business on a T-shirt.
Thanks to Jane Harbison, Jane Harbison Design!
---
#11- Optimize the online shopping cart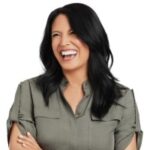 Losing customers during the checkout process is a major pain point for eCommerce merchants. Therefore, I recommend fully optimizing your online shopping cart to eliminate pain points. Ensure your checkout experience is fast and straightforward. Consider implementing a one-click buying option so customers can purchase items instantly. By eliminating a long and complicated payment process, shoppers are much more likely to complete their purchases.
Thanks to Stephanie Venn-Watson, fatty15!
---
#12- Focus on UX and website design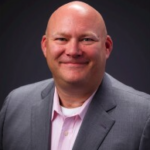 Prioritize user experience (UX) and website design. A well-designed, user-friendly website can significantly impact your business's success. Ensure that your website is easy to navigate, loads quickly, and is mobile-responsive to cater to a diverse audience. Implement clear product categorization, intuitive search functionality, and a streamlined checkout process. High-quality product images, detailed descriptions, and customer reviews can also enhance the user experience.
Thanks to Steven Light, Avenue B!
---
#13- Pay attention to product pages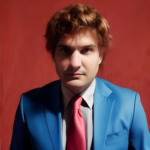 When operating an e-commerce business, your product pages are your frontline sales team — only there's no room for negotiation. Every element on the page needs to be tuned to help convert visits into sales. I can't overemphasize the importance of high-quality images and thorough, easy-to-understand descriptions. We've found that this approach encourages customers to make purchases and establishes a level of trust that turns them into repeat clients.
Thanks to Nikhil Jogia, Jogia Diamonds!
---
#14- Blend technology and marketing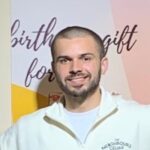 Building an e-commerce business like The Neighbours Cellar involves a blend of technology, marketing, and customer-centricity. First, invest in a reliable and scalable e-commerce platform that can adapt as your business grows; we opted for Shopify for its robustness and ease of use. Second, focus on digital marketing channels that align with your target audience—SEO, social media, and email marketing have been invaluable for us.
Thanks to James Emery, The Neighbours Cellar!
---
#15- Build customer loyalty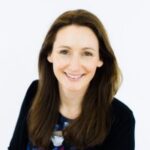 We can safely say that e-commerce is among the most common types of online business. And yet, it's surprising how hesitant small businesses are to engage in loyalty programs. And that can make or break your customer retention, especially in the early stages. If you're still building your customer base, you can offer referrals for expensive products/services or first-time buyer incentives – for example, a free gift or special discount with the second purchase.
Thanks to Liz Raad, eBusiness Institute!
---
#16- Focus on traffic-generating skill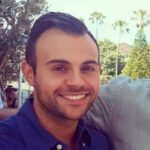 In the crowded world of e-commerce, my principal tip for budding entrepreneurs is to focus intently on one traffic-generating skill and become an expert in it. Whether it's mastering SEO, excelling at social media marketing, or becoming adept at email campaigns, the key is to select one area and delve deeply into it. This concentrated expertise not only helps you stand out in a saturated market but also becomes a solid foundation for scaling your business in the long term.
Thanks to Dimitri Neocleous, Manchester Factory!
---
#17- Understand your target audience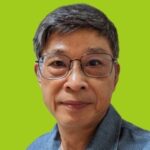 First, understand your target audience deeply – this means going beyond demographics and diving into their behaviours, preferences, and pain points. Invest in robust logistics, like what we've championed at ShipSage because timely and accurate deliveries can make or break customer trust. Lastly, foster genuine customer relationships. Use data-driven insights, but don't let them overshadow the importance of human connection. 
Thanks to Ben Pu, Ship Sage!

---
#18- Blend strategy, innovation and agility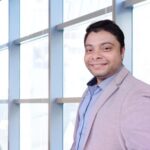 Building a thriving e-commerce business in this digital era requires a precise blend of strategy, innovation, and agility. First and foremost, it's vital to understand your audience profoundly. Dive deep into analytics to craft strategies that resonate with your target audience, akin to tuning a radio to catch the right frequency amidst static noise. Next, technology is your ally. Leverage AI to personalize the shopping experience, making your platform a beacon in the vast sea of online retail.
Thanks to Ankit Prakash, Sprout24!
---
#19- Have responsive customer support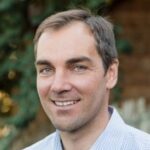 Responsive customer support makes your business stand out in the 24/7 online marketplace. Think of it as your trusted sidekick, always ready to save the day. With live chat, email, and phone support at your customers' fingertips, you're not just solving problems but preventing them. Happy customers are the lifeblood of sustainability in e-commerce. They become your loyal advocates, spreading the word about how your brand has its customers' backs.
Thanks to Seth Besse, Undivided.io!
---
#20- Prioritize mobile optimization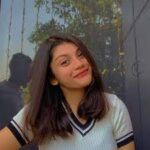 Prioritizing mobile optimization, data-driven decision-making, and strategic collaborations can boost your online presence and sales. Stay adaptable, embrace change, and diversify your marketing efforts across various channels while exercising patience and persistence. Continuously learn about industry trends and keep refining your skills.
Thanks to Cyble Rizwan, Social Sharings!
---
#21- Pay attention to important metrics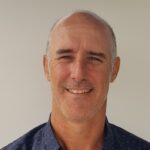 It's always a good idea to pay attention to important metrics like cart abandonment rates or the lifetime value of a customer. If you notice that a lot of buyers are abandoning carts at checkout, then it's probably time to take a fresh look at shipping costs It might be as simple as letting customers know about shipping discounts or options a little earlier in the process. The beauty of real-time data is that it lets you make quick yet meaningful changes that can make your customers happier and your business more successful.
Thanks to Todd Saunders, BIG Safety!
---
#22- It all lies in the branding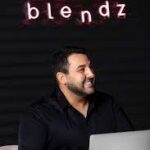 Clearly define your brand's unique identity, values, and mission. Know what sets your brand apart in the market and use this as the foundation for all your branding efforts. Invest in professional branding, including a memorable logo, compelling packaging, and consistent visual and verbal branding across all touch points. Create engaging and valuable content that educates, entertains, and inspires your audience. Share your brand's story and the benefits of your products.
Thanks to Theo Ikosidekas, Body Blendz!
---
#23- Focus attention on a specific niche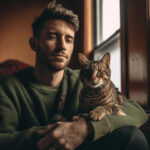 Focusing your attention on a specific niche, such as pet products, and diving even deeper into a micro-niche, like cat water fountains, has been the linchpin of our e-commerce success. When you narrow your focus and become an expert in your chosen field, you cultivate a level of trust that's challenging to achieve in broader markets. Customers value the specialized expertise and dedication that goes into catering to their unique requirements.
Thanks to Matt Uebergang, Cat Water Fountains Australia!
---
#24- Use SEO keyword tools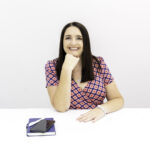 When building an E-Commerce business I highly recommend understanding how SEO would work for your E-Commerce business. It's important to get a really good understanding of the keywords that people would use to search for a business like yours, and remember to use niche keywords as much as possible. Make sure you use keyword tools to actually see how many people do search, you can use a low-cost tool such as Keywords Everywhere which gives you some great quality data at a low cost.
Thanks to Karen Dauncey, The SEO School!
---
#25- Focus on product choice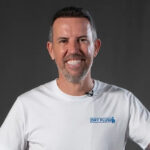 Sell a product that solves a real problem for the consumer. Product choice is by far the biggest thing to get right when selling online. Do things that don't scale at the beginning to earn consumer trust and great reviews. I call every customer who buys from us personally. This translates into great reviews because people know we truly care about their experience with us and our products.
Thanks to Adam Hudson, Dry Flush Australia!
---
#26- Sharing expert knowledge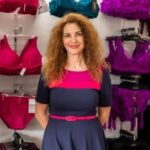 Here at Illusions Lingerie, we have found that sharing our expert knowledge in our field of bra fitting has proved to be useful in expanding our online presence. Sharing our tips, tricks, and recommendations via regular blog posts allows us to connect to our customers with helpful advice and become a go-to knowledge base for people needing help with their lingerie.
Thanks to Tracey Cohen, Illusions Lingerie!
---
#27- Find a unique selling proposition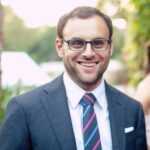 My top tip when building a successful e-commerce business is to focus on differentiation. In today's crowded online marketplace, finding a unique selling proposition is essential. Identify what sets your business apart, whether it's offering niche products, exceptional customer service, or innovative marketing strategies. This distinctiveness will help you stand out, attract a loyal customer base, and drive growth.
Thanks to Jordan Adair,  Shirt Max!
---
What are your tips for building an e-commerce business?

Tell us in the comments below. Don't forget to join our #IamCEO Community.