Innovation lies at the heart of organizational growth and sustainability, playing a pivotal role in shaping a company's competitive edge in today's dynamic business landscape. Incorporating innovation within an organization demands a holistic approach that embraces creativity, technology, and a culture of continuous improvement. By fostering an environment that encourages curiosity and risk-taking, organizations can effectively nurture a mindset where novel ideas are not only welcomed but actively sought after.
We asked entrepreneurs, and business owners how they incorporate innovation within their organization. Here are the responses.
#1- By leading passion projects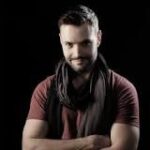 We're a creative organization, and we recognize that everyone in the team wants their own sense of creative freedom. To accommodate that, we offer the opportunity to lead on 'passion projects' – projects that don't serve financial aims or adhere to client requirements. Instead, they are projects where we retain 100% of the creative freedom to innovate. The company invests both time and money in these projects and grants autonomy to the team member who kickstarted the project.
Thanks to Ryan Stone, Lambda Films!
---
#2- By encouraging curiosity and experimentation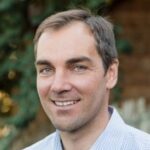 It's not only vital to foster a culture that values innovation but also one that thrives on it. To do this, we've embraced an approach that encourages curiosity and experimentation across the board. It begins with providing our team with the resources and opportunities to explore new tools and ideas together. For instance, when we faced the challenge of establishing a seamless communication channel between our clients and their dedicated support agents, we harnessed our team's collective intelligence.
Thanks to Seth Besse, Undivided!
---
#3- By encouraging creativity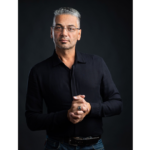 Incorporating innovation within my organization has been a journey filled with learning and adaptability. It's about fostering a culture that encourages creativity and out-of-the-box thinking. I've found that providing a safe space for my team to voice their ideas, no matter how unconventional, is crucial. I actively seek to stay updated with industry trends and emerging technologies. This helps me identify opportunities to integrate innovation. More than that, I believe in leading by example. I strive to model innovative thinking by constantly exploring new methods and ideas myself.
Thanks to Paul Mario Vratusha, D-Studio Consulting!
---
#4- By experimenting with different solutions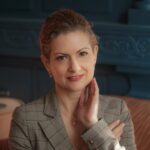 At Transformify, we believe that innovation is the key to success in the digital era. We are constantly looking for new ways to improve our platform, our services, and our impact on society. We foster a culture of innovation within our organization by encouraging our team members to share their ideas, experiment with different solutions, and learn from their failures. We also collaborate with other innovative organizations and partners to create synergies and leverage best practices.
Thanks to Lily Stoyanov, Transformify!
---
#5- By developing new ideas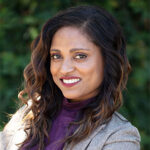 Innovation is at the heart of our business. We encourage our team to develop new ideas regularly and create an environment where everyone is encouraged to try new things. To implement innovation, we analyze industry trends, customer insights, and market research regularly. We invest in R&D to develop new products and enhance existing ones. We build relationships and collaborate with other companies in related industries to get new ideas and perspectives. We also like to keep our staff up-to-date with the latest tech and practices.
Thanks to Priyanka Swamy, Perfect Locks Hair Company!
---
#6- Using a diversification strategy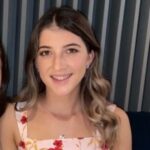 IDL has embodied innovation and a full brand update and name change this year was a big step towards showcasing that to the staff, supporters, and clients. This name change from Idyll Wine Co to IDL in January 2023 cemented IDL's diversification strategy as they positioned themselves as more than just a winery. With a growing portfolio of cider, ready-to-drink spirit-based products, non-alcoholic products, and increased manufacturing capabilities the Idyll Wine Co. name no longer reflected the innovative, forward-thinking, and dynamic nature of their daily operations.
Thanks to Shannon Birthisel, IDL!
---
#7- Through various ways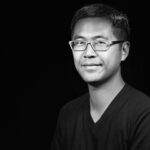 We incorporate innovation through several practices and initiatives at Bestcafedesigns dot com. In the space of weeks we translated an idea from thin air into a website with a global audience on cafe designs. This site is enjoyed by designers, and travelers and allows cafe operators a space to promote their cafe in a fun and new niche format. We used Upwork to identify tasks that could be outsourced and more promptly attended with specialist talent, that otherwise couldn't have been executed by the original team.
Thanks to Andrew Chung, Bestcafedesigns.com!
---
#8- By empowering employees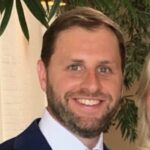 To foster innovation, we maintain a culture that encourages every team member to contribute innovative ideas and solutions. Our leadership philosophy emphasizes staying humble and continuously learning, recognizing that innovation can come from anyone, regardless of position. We also regularly assess market trends and conduct competitive analysis, allowing us to adapt swiftly. Embracing change and empowering our employees to contribute to our evolution have been central to our success.
Thanks to Cort Adair, ShirtMax!
---
#9- By pushing ourselves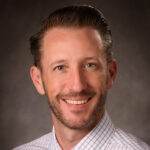 One of the best ways for us to incorporate innovation into our company is to push ourselves with customer projects when the opportunity arises. Our job is to determine if it's doable and help them make it happen if we can. This openness to new and exciting projects is a major way we've expanded our capabilities in the past, from working with LED video walls for booths to incorporating games like skee ball or mini golf into an exhibit. By working on these projects, we get new ideas for future work, learn how to streamline new processes for next time and refresh our portfolio with pieces that attract other innovative projects
Thanks to Thomas Samuels, Cardinal Expo!
---
#10- By embracing uncertainty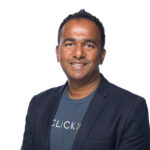 To incorporate innovation into your organization, it's crucial to understand the distinction between invention and innovation. Embrace uncertainty and don't wait for a predefined map. Cultivate a culture of creativity and experimentation, dedicating a portion of your time and resources to testing new ideas. Consider establishing a dedicated R&D or "Labs" department, providing them the autonomy and resources to pioneer groundbreaking innovations. Encourage your team to think differently and foster an environment where trying new things and taking calculated risks is valued.
Thanks to Solomon Thimothy, Clickx!
---
#11- By teaching employees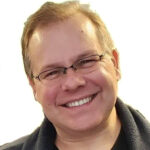 We foster innovation within our gourmet food business by teaching our employees how important our gourmet food products are in our customer's everyday lives. When you really think about it, many of life's most important decisions, experiences, and memories about based around food. The other events of life also include an abundance of food, family, and memories. We train our employees to always think about how our nationally award-winning gourmet food products can enhance these special events and moments in life.
Thanks to Andy LaPointe, Traverse Bay Farm!

---
How do you incorporate innovation within your organization?

Tell us in the comments below. Don't forget to join our #IamCEOCommunity.