Other
Why Do You Love Your Business? Week of July 28th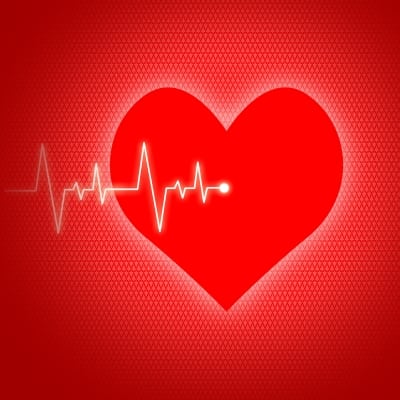 Being in love is great. Being in love with your business, when you're an entrepreneur, is even better. Waking up each morning knowing you are getting to do exactly what you love is more than most people could ever say about any job they have had. Although there are days when tossing in your hat seems like a viable option, remembering how much you love your job can quickly snap an entrepreneur out of that mentality. Different business owners also have different reason why they love their business. It might be the products or the customers they deal with, or it could even be the fact that they are the ones in charge of it all. The reasons are as varied as the businesses themselves.
Like CEO Blog Nation on Facebook! 
Helping women create 'life altering' experiences
As a female boudoir photographer, I get to collaborate with women in the creation of "life altering" experiences. Those aren't my words, but the words spoken from many of my clients, many of whom are in their 40s, 50s and 60s. The transformations from mom, business woman, entrepreneur to beautiful, sensual creature are incredible, beautiful and nothing short of inspiring. In the process of creating art, clients find they are digging deep within themselves and reconnecting with parts of them that may have been ignored, lain dormant, or perhaps never awakened. Boudoir photography is not the trivial, superficial undertaking some might believe it to be. At least not in my studio. My master's degree in psychology from Columbia University comes in handy as together my clients and I tackle body image, female roles and identity, and mainstream definitions of beauty. I approach every client with love and that love allows me to see their beauty rather clearly. In turn, we create beautiful images, boost esteem, reignite fires and passions, and celebrate newfound love. So, what's not to love about that?
Thanks to Susan Eckert, LIBoudoir Photography
Because it allows me to do that which is aligned to my values
I love my business because it allows me to do that which is aligned to my values, passions and sense of purpose in this world. I spent many years in successful roles within other organizations where I worked to support and bring about changes aligned to someone else visions. Today, I provide meaningful coaching and development services to increase fulfillment and purpose to leaders, relationships and people who are wanting to play a bigger game in the many areas of their lives. I get to live my purpose in helping others achieve theirs. Nothing could be more fun and rewarding.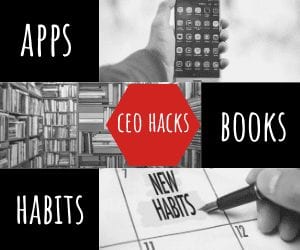 Thanks to Thom Qafzezi, Molto Crescendo, Inc.
Related Post: Ethics in Business
Interacting on a daily basis with a variety of people
I am the owner of HIT Virtual Assistants, a multi-VA company serving Coaches, Authors, Speakers and Entrepreneurs worldwide. One of the many things I love about my business is interacting on a daily bases with a variety of people who are moving the world in positive ways. Whether they are just starting out or established entrepreneurs, they are all creative, motivated and inspirational. It's exciting to be a part of their success while creating our own. There is never a dull day!
Thanks to Karen Salter, HIT Virtual Assistants
Because I can work from anywhere in the world
I love my business because I can work from anywhere in the world – what I've always wanted. It took a lot of courage to finally cut-off my in-person clients and convert them over to virtual meetings. I was so scared they would all quit! But, my clients seem happy about the change because it takes less effort on their part to meet and they are much more focused on the phone than when we would meet in person. Now, I am working on a project that will help others who want to take their business virtual and not be limited by geography.
Thanks to Erica Duran, Erica Duran International
Because we've made a success of our firm
I love my business because this is a firm that my partner, Tracy Keyser, and I have created and made a success of. VIIVIIVII "21," is a new generation of distributing products to buyers through strong PR and Marketing forces at low prices but with high value. With this firm, Tracy and I are marking our success by guaranteeing our clients to get them places every month. Plus, through both of our skills of reaching the consumers that we're aiming at, we are able to introduce relationships to buyers. Through this, both Tracy and I are able to stay one step ahead in presenting services in order to continue the growth of our hard work ethic in growing brands without any obstacles getting in our way. Today we are successful entrepreneurs that are looking to give back to others that are trying to make their way.
Thanks to Michelle Khabbaz, VIIVIIVII "21″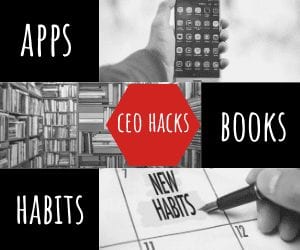 It was born out of frustration and now helps hundreds of newlyweds avoid the same issue
I love my business because it was born out of my own frustration and now helps hundreds of thousands of newlyweds avoid the same issue. MissNowMrs.com is the premier online name change service for brides and saves ~13 hours of name change hassle for each of our 160,000+ clients! I also love my business because it allows me the freedom to participate in my son's preschool and travel internationally (as I can work remotely). We are about to leave for Turks & Caicos for 5 weeks!
Thanks to Danielle Tate, MissNowMrs.com
Related Post: How to Romance Your Customers
Because I love my industry
I am in software business that help creative filmmakers. We are delivering a disruptive change to the industry at an incredible price point and seeing a fantastic demand and appreciation for what we do for your clients and partners. There has been a significant amount of upheaval and disruption in most industries in recent times. Take music, video, television, marketing advertising and even some financial services to name a few and amidst all this, it is refreshing to be on the crest of an impending wave without innovating destructively. I love my business; I love my industry.
Thanks to Serge Kozak, Edictive
Because I get to empower women's souls
I love my business because I get to empower women's souls—their true identities. I get to provide a community for women to be perfectly imperfect, how much better does that get for us ladies? It's 2013 and we are still fighting to feel confident and beautiful each and every day. My online magazine for women, Identity Magazine supports women in any situation they may be in. We give them a voice to unveil their inner secrets about self-worth and self-esteem. I'm grateful for finding my passion and to help other women energize their identities!
Thanks to Susan Vernicek, Identity Magazine
Because of how much we are helping companies on their websites
I love SpringTrax because of how much we are helping companies on their websites. At SpringTrax, we take on an old problem websites face but in a different way than other tools out on the market. A lot of customers have said they didn't even know these problems existed, and a lot more customers are so excited at how easy we make it to fix those problems. That is hugely exciting, and makes me anxious for the future of what SpringTrax could be. We're just at the early stages at SpringTrax, but it is amazing to think that we could really help a lot of companies make improvements to their website. In short, I love the way SpringTrax is taking on this problem, the way we help companies, and our opportunities for the future.
Thanks to Matthew Edgar, SpringTrax
Related Post: Tips on Branding Your Business Online
Wearing kilts and making people smile
How could we not? We wear kilts to work and make people smile everyday. Our Boston Operations Manager, Chris Murphy, recalls a Monday morning in downtown Boston cleaning windows. He said, "On a Monday morning you expect people to be rushing to work, miserable because after all, it's Monday. But when people saw us, they stopped and smiled. It was such a nice feeling and pretty powerful that something as simple as a kilt, could have that kind of impact."
Thanks to Chris Murphy, Men in Kilts
Connecting with customers on a deeper level
As a handmade jewelry artist, I get the opportunity to connect with my customers on a deeper level than your typical jewelry purchase at the mall counter. Most times, customers do not simply purchase from my shop, but inquire first about the product being such a small brand. I get to interact with my prospects and get to know what they are really looking for and help them perfect their image. It is not a simple business transaction, but rather a deeper connection and a personalized one that every shopper would like but can't always seem to find. I provide them with free and honest consultations whether a certain piece will help perfect their image or vision. I also get to discuss options and variations that can be created since all my pieces are made to order. It provides me with instant gratification knowing that I helped someone with their fashion needs and gives me the opportunity to showcase why I truly believe in my pieces. Although working on on my own is quite hectic and forces me to make endless sacrifices when it comes to my social life and other matters, I truly enjoy the connection with my customers. Personalization and personal attention is something anyone is willing to pay for.
Thanks to Nada Zaki, House of Zada Jewelry
Being able to the loves of my life
Skiing and food: those are two things I love in life. I am extremely fortunate in that my business allows me to enjoy both of those things on a daily basis. From tourists hailing for all corners of the globe to the local ski bum who sits at my bar and orders a beer every day after he's skied fresh powder, owning a restaurant at the base of a world class ski resort never fails to be a constant source of interesting clientele. I love my business because it allows me to share what I love (fresh unique food, cold beer, good company and fresh snow) with anyone who walks in my door…even if they are wearing ski boots on our floors.
Thanks to Alex Cox, Gun Barrel Tavern
Being able to live and breathe motorcycles
While we all need some form of transportation, no one "needs" to own a motorcycle. Not all car owners can be considered automotive enthusiasts, but all motorcycle owners are definitely passionate about their two wheels; they are true enthusiasts. From the time I was a young kid I was into motorcycles and my competitive nature helped me become a champion racer. When I wasn't racing I was working on my motorcycles making them faster and ready for the next race. And while I hung the racing gear up long ago, I still have that same fire and fondness for motorcycles that I did when I first started riding. My business is unique in the fact that I was an enthusiast first and found a way to spin my love for motorcycles into a lifelong career that has encompassed serving nearly every facet of the motorcycling community, ranging from a parts manufacturer and distributor, to a championship Supercross team sponsor, as well as a major online/brick and mortar retailer. I was able to transform what some might consider a hobby into a successful family business. I have been fortunate enough to live and breathe motorcycles on a daily basis and share my obsession with other like-minded enthusiasts.
Thanks to David Damron, Chaparral Motorsports
Being able to execute on my company objective
My favorite thing about my business is being able to execute on my company objective. I launched Jenerosity Marketing to help Clients develop licensing and promotional programs and integrate social and digital marketing from the very beginning (vs. developing the program and tacking the digital marketing on at the end). My main Client relies on me to help them with all of their social media activities from reviewing their Facebook page and making suggestions to setting up Pinterest boards and getting the pinning started! I am now getting to a point where people are coming to me specifically to help them with social media which is fun and rewarding as it tells me that all of the social media outreach that I do for my own company is working to build a community of people who have faith in what I can do for them and their businesses.
Thanks to Jenifer Kramer, Jenerosity Marketing
Helping clients be happier in their homes
After graduating and working as a conventional interior designer for a short time, I became disillusioned with the sales-oriented approach to selling furniture in order to make hefty commissions. Many of my clients had lovely things; they just didn't know how to make the most of their furnishings and accessories, plus they needed guidance in making new purchases. So, in 1981 I founded Use What You Have Interiors an alternative, service-based business that encourages people to use the good things they have to make their homes look prettier and feel more comfortable. The firm charges a low, flat rate so that clients know in advance what the fee will be for each room. Since then, Use What You Have's green and budget-conscious approach has been featured by almost every major newspaper and magazine in the U.S.; I've been a guest on countless national television shows (including 6 appearances on Oprah), I've written 4 best selling books (Penguin Group, HarperCollins) and have been honored to have transformed thousands of homes with the Use What You Have system. In addition, the Use What You Have Decorator Training and Certification Program has helped others follow their passion so they are able to have their own, home-based redecorating businesses. And, in 1996, the training program also gave rise to the Interior Redecorators Network, a 501C not-for-profit trade organization, with members in more than 100 cities across North America as well as in Europe, Australia, Scandinavia and South America. By daring to go against the norm and following my heart, I have a business I love: making clients happier in their homes and helping trainees live up to their full potential.
Thanks to Lauri Ward, Use What You Have
The rush of taking an idea from concept to creation to consumer response
For me, business is a lot like art. It starts with inspiration. For example, with our Tweedz Braided Headphones, we found inspiration in the design elements of vintage guitar cables. Next comes the creative process. We set out to make a product that we love and are excited to use, driven by our own design aesthetic, not market research. With Tweedz, that meant spending countless hours pouring over Pantone colors and reviewing braiding patterns to finalize the perfect product design. Finally, then comes the day of reckoning. For an artist, it's a gallery showing or an album release, for us it's a new product launch. Seeing people respond positively to the new product is exhilarating, and even one positive online review gives you a rush for days and makes the whole process worthwhile.
Thanks to Reed Wotiz, Tweedz Braided Headphones
To make a difference someone's life
I was inspired to open Sea Salt Therapy because of my own struggle with severe allergies, sinusitis, and asthma. Even with a great dose of medication my days were miserable; the constant sneezing, coughing, runny nose and the lack of sleep took a great toll on my life. As a native European, I have been familiar with the benefit of the 100% natural salt therapy. It provides effective relief form respiratory ailments; like asthma, allergies, COPD, sinusitis, cystic fibrosis without any side effects. After a series of sessions the quality of my life improved tremendously and I was no longer suffering with any respiratory ailments. Salt Therapy had such a positive effect on my health that my daughter, Klaudia (who is also my business partner) and I decided to bring the wonderful healing benefits of salt therapy to the Silicon Valley, where asthma and allergies strike 1 out of 5. We love what we do, because we are making a difference in someone's life. Sea Salt Therapy has not only changed my quality of life, but my clients as well. It is truly humbling to hear all the wonderful feedback from our clients. Their overall health improved immensely and many of them no longer rely on their medications, inhalers, steroids and nebulizers. It's absolutely heartwarming to hear a mother cancelling the sinus surgery for her 16 months old daughter because of her little girl is healthy again. Klaudia and I are proud to share the wellness and therapeutic properties of salt therapy. Breathe Better, Feel Better.
Thanks to Angela Kassai, Sea Salt Therapy
Helping people through a difficult time
Helping people, particularly through a difficult time, is very rewarding for me, and I love being able to do this through my business, Seasons Funeral Planning Services. I learned first-hand how daunting the funeral planning process is, with all the many necessary things that have to be done for the funeral, burial, post-service gathering and more, all while trying to grieve. I had helped my own family and friends, but this was particularly brought home with the death of my brother in 2008. There are so many decisions to make – which can be expensive – and the funeral process itself can be confusing. I wanted to help people through this difficult time by informing them of all the varied funeral options, including price, service and amenity comparisons, and assisting them with the many necessary tasks. I thought there had to be a better way. This pursuit led me to open Seasons.
Thanks to Allison Copening, Seasons Funeral Planning Services
Getting to help other business owners
I love my business because we are in the business of helping other business owners. There is nothing better than witnessing that 'light-bulb' moment when we can show them clearly how their business is performing. Paying particular attention to meaningful, regular management reports, we decipher the accounting jargon into meaningful charts that make sense to a time-poor business owner.