Being in love is great. Being in love with your business, when you're an entrepreneur, is even better. Waking up each morning knowing you are getting to do exactly what you love is more than most people could ever say about any "job" they have had. Although there are days when tossing in your hat seems like a viable option, remembering how much you love your "job" can quickly snap an entrepreneur out of that mentality. Different business owners also have different reasons why they love their business. It might be the products or the customers they deal with, or it could even be the fact that they are the ones in charge of it all. The reasons are as varied as the businesses themselves.
We asked some entrepreneurs what they loved about "being their own boss."
#1- The challenges
I love the challenges that come with being an entrepreneur. For me, solving a problem is energizing. I think the most challenging thing is surrounding yourself with the right people, and as an extension of that, delegating the right tasks to the right people so that your time is freed up to concentrate on the most important things in your business. It's the old phrase, 'Work on your business, not in your business'. I think for a smaller organization with fewer employees, the most challenging thing about being an entrepreneur is making the best decisions on where to spend your time and your efforts. It's knowing when to say no to certain things and picking the areas to focus on that will have the biggest impact on your business.
Thanks to Charles Reiling, CoastalOne!
---
#2- People and skills
I love how entrepreneurship has forced me to build my skills in sales, organization, writing, and client service. And have met some incredible people along the way. When I left my job to form my company, I quickly learned how difficult it was going to be to match my prior salary and grow a real business. I spent most of my days marketing for new clients. When I got clients, I had to serve them properly, keep up with the tax code, and still keep up the sales efforts while still spending time with my family. I had a lot of late nights! Today, I appreciate that our success is based on the results we get for clients and the people we choose to work with. While I can't say it gets any easier each day..every entrepreneur should be excited about the great people they will work with and the life-changing skills they will build as business owners.
Thanks to Chad Pavel, Pinewood Consulting, LLC!
---
#3- Complete oversight over my business
Be it sales, marketing, or customer relations, I dictate what direction I want the business to go. I also get to bring my creative ideas into action. I don't have to wait for approval from a boss or a board. Instead, whenever I think of ideas, I immediately manifest them into reality.
Thanks to Jacob Dayan, Community Tax!
---
#4- Being with the family
After being an entrepreneur for over 10 years I am certifiably unemployable! Having the freedom and flexibility to work when and even where I want is one of the biggest benefits of having my own business. I have a 2-year-old son and not having to leave him and my wife every day for 8-10 hours is priceless.
Thanks to Ryan Reger
---
#5- A number of things
I love being an entrepreneur because I enjoy the exhilaration that comes from thinking about future opportunities and possibilities. There is a certain rush I get from the creativity that goes into developing, building and creating something new for a product or service with video. I like the challenges that come with new creations and bringing something new to life. I enjoy being the master of my own destiny. I like kicking up the dust and figuring out how to settle it and thrive.
Thanks to Barbara Kerry, Script to Screen!
---
#6- Being able to set the tone of my business
If your owner is a passionate and positive person who works hard as well, their attributes and qualities will transcend to the rest of his/her employees. Those types of traits can have a significant effect on the overall of the business — environment-wise and sales-wise. Being able to lead by example is something I take pride in. Being a business owner isn't always about sales; it's about being the leader of a quality group of people.
Thanks to Jason Power, The Hearing Clinic!
---
#7- Creating and innovating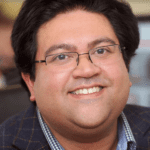 I always believe in the theory don't reinvent the wheel, instead make it better, which is why I like to take existing products and services and make them better through innovation and creative thinking. I always like to see what our competitors are doing and seeing if there is anything we could do differently and make it more efficient. Being able to delegate tasks and brainstorming with the team to think outside of the box and come up with new and innovative ideas is always something I love doing as an entrepreneur.
Thanks to Partha Goswami, OOSTOR.com!
---
#8- Learning and being own boss
The best thing about being an entrepreneur is the unrelenting pace of learning. Every day I learn something new that serves to broaden my perspective, clarifies my understanding and illuminates new opportunities. I also love being an entrepreneur because I am my own boss. I succeed or fail based on the strength of my ideas, my ability to build teams and actually execute meaningfully better solutions for existing challenges.
Thanks to Rachel Braun Scherl, Manna Molecular Science!
---
#9- The challenge to be creative
I love that it challenges me to think creatively when handling roadblocks along the way. You can't just give up when things get hard or when there's an obstacle. Instead, the challenge is to find some sort of way around the obstacle, whether it's going through it, around it, behind it, or just creating a new path. There are multiple ways to solve a problem, it all depends on how you look at it. Creativity allows you to get out of your comfort zone and tackle a problem using a different perspective.
Thanks to Brian Tremar, Opportunity Business Loans!
---
#10- Three things
Firstly, in life, it's important to leave some kind of legacy and be a creator. Entrepreneurship provides all the tools to achieve these goals. Secondly, the life of an entrepreneur is an adventure in its purest form. Many people call it work, but for an entrepreneur who is on fire with his idea, this is truly an adventure. Thus, a different attitude is formed towards what you are doing. There is a strong desire that Monday should come faster, or, as it happens all the time, not wait and make a working day even on Sunday. Thirdly, to be an entrepreneur at the junction of blockchain and legal tech is to be at the forefront of the global changes that are taking place in our world. This is an incredible pace of innovation, taking place at the intersection of mathematics, cryptography, economics, programming and law. The changes are so exciting that you can no longer think of anything else. This state of enthusiasm is usually very difficult to catch and it gives perhaps the most intense experiences in your life. This is the best that I see in entrepreneurship in my field.
Thanks to Max Breus, Integrated Distributed Ledgers!
---
#11- Inventing a product
What I love about what I do is the fact that I'm able to produce the product my father and grandfather invented (re-invented). My company makes high-quality parka jackets, that is our core business. To be in the fashion business today and to succeed, that is a constant challenge. To stand for your product, as my family stood for it before, that is the thing that keeps pushing me forward.
Thanks to Stephen Lever, Parka London!
---
#12- Being passionate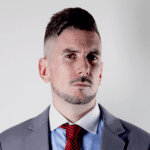 Being an entrepreneur has afforded me the opportunity to develop a product that I am passionate about and truly believe in. Far too many people simply turn up everyday for a paycheck with little love for what they are working on. Not me! I go in everyday with a passion for what I do and excited about the future. It might sound like a cliche but its the truth – I love my product and I am excited about its future potential!
Thanks to Ollie Smith, Card Accounts!
---
#13- Driving change and making an impact
In my case, that means providing traditional retailers with the tools to remain competitive in an industry that is being greatly disrupted. I started a company because I wanted to create something that gives my life meaning and I love building up a team that shares this vision. We really believe that we can transform an industry and support those companies that others have written off.
Thanks to Thomas Jesewski, aifora!
---
#14- The freedom to try new things
As a digital marketer, I'm constantly trying new products and testing new marketing strategies to see what works and what doesn't for my businesses. If something doesn't work, I can learn and grow from the experience because I don't have that pressure from a boss that everything has to work the first time. But on the other hand, if something does work, I can share that experience with my own tribe, and help them grow as well. That's extremely fulfilling.
Thanks to Chris Fong, SmartEmailTrends.com!
---
#15- The flexibility it brings me
Previously I worked for the Department of Defense and struggled to balance my professional demands and personal priorities. I am a primary caregiver to my grandmother and love that I can arrange my schedule around her health needs and mine. Entrepreneurship makes it easy for me to prioritize my family and my community.
Thanks to Ramona Ferreyra, Ojala Threads Inc.!
---
#16- Variety is the Spice of Work
Before starting my business, diamonddog Strategic Marketing Services, I was in marketing management at Fortune 100 technology companies for almost 20 years. I love working as an entrepreneur because of the variety I experience every day. Even though I have clients in the technology market, I have also worked with businesses in many different industries, such as home health care, sports lighting, manufacturing, landscaping, financial firms and many others. I have enjoyed meeting people who I would have never met if I stayed working at technology companies in Corporate America. My knowledge base has grown immensely too because I have had the opportunity to work with many new clients and partners. This variety has made my second career very fulfilling.
Thanks to Lynn Ventimiglia-Lobit, diamonddog Strategic Marketing Services!
---
#17- Flexibility of creating my own schedule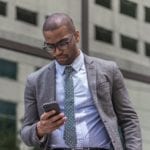 As an entrepreneur, I absolutely love the flexibility of creating my own schedule. Instead of working 8 stagnant hours per day for 5 days a week; I work as much or as little as I need to get the job done depending on what's in the pipeline. Another great perk is being able to choose when and where you want to work from. (Afternoons on a non-crowded beach are the way to go!)
Thanks to Robert Remak, Art of The Gentleman!
---
#18- Aligns my career with my true self
As a serial entrepreneur coming off a career as a litigation attorney, the greatest difference between these two paths has been ensuring the work I do and the way I work align with my authentic self. As an entrepreneur, I've crafted a business that utilizes my greatest talent – empowering others – while giving me the power to create an operation that aligns with my lifestyle goals. The key though is knowing what your superpower is and having the courage to build a career around it.
Thanks to Melody Godfred, Fred and Far: A Self Love Movement!
---
#19-  Giving back while earning
Simply put, it's my way of giving back while earning and doing what I love. Entrepreneurship and Business have a demonized look in current American Society, but entrepreneurs and SMEs aren't the evil villains media has painted them to be. Getting to run my business helps me earn money, but it also gives me time to invest in things I like doing, especially if the business is running well and earning enough to sustain myself and my family. It counts more because the business I'm running is what I am passionate about. Finally, having the ability to employ individuals and provide products that my community needs make me proud to have started this business.
Thanks to Chad Hill, Hill & Ponton!
---
#20- Empowering People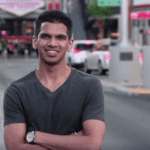 I think what's overlooked a lot is the opportunity to empower people while pursuing your dreams. American work culture has stressed the idea of blind loyalty to a company for decades in the hope of retirement and financial independence. Entrepreneurship allows you to take that energy and channel it into your dreams first; more importantly, it lets you teach others to do the same for themselves along the way.
Thanks to Shaan Patel, Prep Expert!
---
#21-  The improvements
What I love most about being an entrepreneur is seeing my team come together to create something bigger than the individual. Everyday we make incremental improvements that makes the entire company better. It's amazing to see how quick changes can be made while we are still small.
Thanks to Terril Fields, Blerd!
---
#22- The "struggle"
There is nothing more satisfying than looking back at where you began and seeing how far you have come. The things you learn, the people you meet, the ups and downs of it all, these are the things that make you who you are right now. I recently looked back at some old emails during one of the rough times. Nothing was going right, my fiancé was ready to leave me, my business was burning cash, and I was about ready to quit. Thankfully I managed to work through the hard times, and my business finally turned a corner, and my fiancé (now wife) didn't leave. Reliving those moments always reminds me how much I love to be an entrepreneur.
Thanks to Jeremy Harrison, Hustle Life!
---
#23- Positive impact
I have the direct ability to positively impact people's lives while building a successful brand. My wife Kristina The Cake Girl and I are both entrepreneurs and own an Award Winning Cake and Cupcake Shop in Tampa, FL, Recently named The Sweetest Bakery in Florida in The Sweetest Bakery in America Contest. We opened our first brick and mortar location 7 months ago in Tampa, FL and it has been awesome! We focus on making a direct impact on our community, which we contribute to our positive success. We are very involved in community service activities, charity events, and local networking organizations – all of which we have made meaningful connections. By being involved with the community and focusing on helping others, we have found that it has been very effective in growing our brand and our continued success moving forward!
Thanks to Kirby Lavallee, The Cake Girl!
---
#24- Living life on my terms
I get to choose my priorities from day to day. If I'm working on a project and I get a spark of inspiration to move in a different direction I can. While this doesn't mean I work any less or leave clients unattended, it means I spend my days embracing inspired action. At the end of the day when I am reflecting on the good and the bad I have 100% accountability and when I am planning for the next day the power is truly mine to craft it to my desires.
Thanks to Beth LeonGuerrero, Charleston Wedding Studio!
---
#25- The privilege
I love that I created a platform to do work I enjoy that is meaningful to me and helps my clients succeed. It allows me to share my gifts and give back in ways that uniquely leverage my strengths which makes every day fun and interesting. Working for yourself is a privilege I do not take for granted.
Thanks to Paige Arnof-Fenn, Mavens & Moguls!
---
#26- The unknown you experience
My favorite part about being an entrepreneur is the unknown you experience at every stage of the business. It's a world of possibilities that is only limited by your willingness to try something new. Whether it's entering a new market, launching a new product, or trying a new marketing campaign, there's unknown twists and turns that take you to places you could have never predicted. Having the ability to test my creativity and follow the outcome to new opportunities brings endless excitement.
Thanks to Sean Lynch, Pace Rides!
---
#27- Sense of satisfaction it gives
The satisfaction of making something from scratch, nurturing it and seeing it grow every year. It's priceless! People usually adopt hobbies like painting, cooking, gardening etc to do in their spare time because their creation, whether a new artwork, a new dish or a new song, gives them meaning and contentment. As an entrepreneur, I get to feel this contentment every day, every moment while also making a living out of it. It also gives me an opportunity to choose the people I work with. I have surrounded myself with people who understand my vision and share the same values as I do. I love my team! The satisfaction I get by mentoring them and most importantly, by getting them projects they love working on is unparalleled.
Thanks to Tapan Patel, Third Rock Techkno!
---
#28- Way to empower me
I came from the Industrial Age which means that having degrees was the key to success during my time (I had 4 degrees anyway). The problem is that I learned in my 17 years of corporate life that there's no such thing called job security and my job is dependent on factors beyond my control (e.g. Global Financial Crisis in 2008). So, instead of relying on the economy, I see Entrepreneurship a way to empower me to create my own economy and my team that supports my mission and vision can all live by design and no longer in default. This is my definition of true freedom.
Thanks to Jack HM Wong, WHM Consulting Pte Ltd!
---
What do you love about being an entrepreneur? Tell us in the comments below. Don't forget to join our #IamCEO Community.