Every waking day, we are having tremendous changes in regulations and technology which greatly affects the way businesses operate. Some entrepreneurs will say the future is definitely bright and the number of entrepreneurs will increase but others argue these changes are meant to work against budding or would-be entrepreneurs. Growing empowerment and embracing of individuality is motivating more people to begin their entrepreneurship journey. But the big question, will there be or less entrepreneurs in the future?
We asked entrepreneurs their thoughts on the future of entrepreneurship and here's what they had to say;
#1- More for two reasons
The first reason is necessity. The days of getting a full-time job at a reputable company and spending the next 30 years doing your best until retirement are LONG gone. To have any kind of job security in a globalised environment, you need to be in full control of your future, and the best way to do that is to be an entrepreneur. The second reason is accessibility. It's never been easier to be an entrepreneur. There are more tools, resources, and training on how to build and run your own company than ever before. The more accessible it is, the more likely people are to consider it and actually take it up as a career path, making entrepreneurship more popular. I've been fortunate enough to see the spark and excitement in the eyes of the next generation of entrepreneurs and I'm convinced that as more and more people realise this is a beneficial path, there are going to be more and more entrepreneurs.
Thanks to Leigh Louey-Gung, Life Operating System!
---
#2- More due to uncertainty
Our economy is entering a recession. This may surprise some people but entrepreneurship opportunities such as franchising are countercyclical. During a recession, along with this pandemic, many people have lost their jobs or suffered a significant reduction in income. The job security in running your own business is very attractive to people who recently lost jobs by no fault of their own. Following this crisis, we'll see more people pursue entrepreneurship over the uncertainty of working for someone else.
Thanks to Tom Scarda, The Franchise Academy!
---
#3- More to solve problems
The online dictionary defines an entrepreneur as "a person who starts a business and is willing to risk loss in order to make money. So if we are to use the above line, there is no way there will be fewer entrepreneurs in the future. As more problems are solved, more issue is created and this will bring about someone solving that issue(an entrepreneur).
Thanks to Yusuf Onabekun, TechSavvy!
---
#4- Definitely more…
Due to the pandemic a lot of people lost their jobs and because of that, people have been forced to look outside of the box — to go beyond of their comfort zone. Some have resorted to selling their homemade goodies like pre-packed food or snacks, while some resorted to selling their crafts. These people are considered entrepreneurs because no matter how small the business is, as long as it generates money, it is business. Business is business whether it may be big or small. If these new entrepreneurs decide to continue with their newly found business, they'd be an addition to a huge community of entrepreneurs and I, as a business owner myself who started in humble beginnings, is proud and ready to welcome them in the entrepreneurial world.
Thanks to Matt Scott, Termite Survey!
---
#5- More due to low costs
There will be more entrepreneurs in the future. There are over 580 million entrepreneurs in the world currently and that number continues to grow every year. The cost of technology and the services needed to start and run a business has come down dramatically. This means anyone with a good idea and the commitment to see it through has a great chance of succeeding.
Thanks to Michael Zipurzky, Consulting Success!
---
#6- Depends on fiscal policy
Short term trends show that entrepreneurship is undoubtedly on the rise. However, I think future growth in entrepreneurship and entrepreneurial ventures depends on fiscal policy. If universal basic income gains traction and becomes the new norm, there will definitely be a surplus of more budding entrepreneurs. Given the current state of our economy, many young and business-minded individuals have begun using pandemic benefits as a safety net to begin a new business venture. And this really is to be expected. Most entrepreneurs arise after they feel unappreciated at their jobs (their production does not match their compensation) or envision things differently than management. So, it would make sense why more people have begun exploring the option to work for themselves. Keeping all this in mind, the current economic uncertainty we are currently facing may just be the thing to create an entrepreneurial boom.
Thanks to Adem Selita, The Debt Relief!
---
#7- Only more
There will be more in the future. With few available pensions from larger companies, with added flexibility and ease of communication self-employment is getting easier and easier. The last piece of the puzzle to resolve is easy healthcare options for self-employed people. When I was first going out on my own it felt like I was a maverick. Today it's commonplace. Only more so as we move forward.
Thanks to Gabrielle Hartley, Esq.
---
#8- More due to situations and environment
Not only has the current situation that 2020 has created allowed people to explore entrepreneurship, but people are also starting to realize that they should not depend on only one income stream. I also think that companies are starting to recognize more and more that affiliate programs allow them to increase their gross sales. Couple this idea with the fact that technology has allowed entrepreneurs to more easily create additional income streams, and It provides the perfect environment for entrepreneurship to blossom as a whole.
Hope this helps
Thanks to Kaleb O'Shea, KwK Media LLC!
---
#9- More in search of surplus income
The COVID-19 pandemic led people to realize that not all sources of cash flow are permanent, including businesses or one's job. With this wake-up call, there will be more entrepreneurs in the future. A large fraction of future entrepreneurs will undoubtedly have a full-time job since freelancing services as a business is becoming common. Managing a business for a side-income helps secure a person's security in case an unexpected event happens again in the future. People now realize that having more than one source of income is vital, especially if one source gets immobilized with a crisis. When that happens, the additional income stream can supplement money for essentials.
Thanks to Yaniv Masjedi, Nextiva!
---
#10- More due to empowerment
There will definitely be more entrepreneurs in the future. Entrepreneurs are more empowered today than ever before in history. With tools like SEMRush, Google's Keyword Planner, and free website platforms like WordPress, there is no reason a small business can't succeed, even in a competitive marketplace.
Thanks to Kevin Miller, The Word Counter!
---
#11- Entrepreneurship is on the decline
Unfortunately, I believe entrepreneurship is on the decline in this country. Big business seems dead set on eliminating small business and government regulation is consistently making it more challenging to live the American dream. While America may be taking a step back in terms of entrepreneurship, countries such as India and China which have greatly improved the education and resources available to their citizens will benefit from an increase in ingenuity in the future.
Thanks to Mark Woodbury, Minerva Equity!
---
#12- More due to rise in millennials
I think that a greater and greater percentage of people will be entrepreneurs in the future. Part of this is due to the large millennial population which is coming of age. Millennials as a generation have greater tendencies than other generations to be confident, ambitious, and achievement-oriented. In addition, millennials have high expectations of their employers, tend to seek new challenges, and aren't afraid to question authority. These attributes mean that many millennials will grow disillusioned with traditional employers and decide to build a better mousetrap on their own. This is especially likely to happen over the next 5 to 10 years, as more millennials come of age or arrive at the point in their careers where they feel confident enough leaving the security of employment to start their own entrepreneurial ventures.
Thanks to Emma Miller, Cacao Tea Co.!
---
#13- More due to two things
Given all the technological advances and amount of capital available to more people than ever before, it is difficult to see why there wouldn't be more entrepreneurs in the future. I expect to see a proliferation of micro-enterprises focusing on niches. They will enter into collaborative partnerships with other similar enterprises, forming networks that will compete with incumbent conglomerates. Either way, I believe that future of entrepreneurship is a bright one.
Thanks to Bruno Pešec, Pesec Global!
---
#14- More inspired to be entrepreneurs
In my opinion, entrepreneurship is going to become a more popular and accessible career path not only for this generation of professionals but also for the next one. I come from a family of self-made entrepreneurs, and I've seen it first hand how family members are inspired and encouraged to start their own business once someone leads the way. For us, that was my sister, who started what is now one of the biggest baby clothing & accessories brands in the US. Two of my brothers followed with e-commerce businesses. This inspired me to start my own blog while still in school, which is now my full-time job. My younger sister is now following into our footsteps with her VA business. As long as they are entrepreneurs out there willing to share their success stories, and how running their own business changed their lives, there will always be people close to them who will be motivated to follow along.
Thanks to Ana Savuica, The She Approach!
---
#15- Bound to be on the increase
More and more jobs are being taken over by machines, so having a unique business idea that only you can do is vital. Creative and opinion-based jobs like product reviews rely on human interaction and always will. There's only so much that can be automated, but creativity cannot be learned. There are concerns that automation could mean that products can be made faster and more efficiently, but a lot of people would rather pay for a product knowing the person who made it and the story behind it rather than a pre-programmed machine's work or a learning algorithm's best assumptions.
Thanks to Michael Lowe, Car Passionate!
---
#16- More in search of one's craft & purpose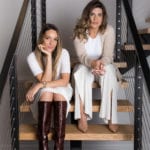 As we saw the world completely change in a matter of a week, existing business owners & entrepreneurs were forced to face major changes in their business models. We watched as they pivoted in their businesses, but realized people are pivoting in their lives as well. A new & vast wave of entrepreneurs are emerging – and quickly. Many individuals have had more free time to be creative thinkers & pursue their passions amidst the outbreak. A new way of thinking has become the norm: one's craft & purpose is immeasurable compared to financial "stability". And they are realizing now that no job is ever stable – so you might as well try to do what you have always wanted to rather than stay in your comfort zone.
Thanks to Tamara Ramos, TAKA Interiors!
---
#17- More due to new demands
In my opinion, as long as there is a demand for service however unique it is, a person will always find a way to innovate and realize the idea despite the risks. So, it's not hard to imagine having more entrepreneurs popping in the future.  Entrepreneurs are driven by progress and innovation. We evolve with the industry and serve as pioneers to new developments. As time changes along with generations of consumers, we'll encounter new demands that are vastly different from what we've encountered before. The more people will realize this opportunity, the more they'll be inclined to make a solution and create a new wave of businesses for them to develop and operate. Simply put, there will always be a business opportunity in the future no matter what the circumstance, and given how people are innately driven to innovate for the sake of progress, then more people will take on this mantle and become an entrepreneur.
Thanks to Nicole Garcia, Most Craft!
---
#18- More ready to solve systematic issues
Last year in 2019, women started an average of 1,817 new businesses per day in the U.S. That now represents 42% of nearly 13 million businesses overall, which employ 9.4 million workers and generate revenue of $1.9 trillion. According to recent reports, the number of women-owned businesses grew 21 percent from 2014 to 2019, firms owned by womxn of color grew at double that rate (43 percent). The numbers don't seem to be slowing down and I believe there will be a continued surge of womxen of color entrepreneurs in the future. Post the horrific, public death of George Floyd, the Black Lives Matter movement has sparked a call to accountability to all institutions, in particular companies, lack of action and commitment to equity, when it comes to supporting and retaining womxn of color, specifically Black employees. I think we'll see more womxn of color abandon traditional corporate jobs to start their own companies to solve systematic issues.
Thanks to Sage Ke'alohilani Quiamno, Future For Us!
---
Will there be more or less entrepreneurs in the future? Tell us in the comments below. Don't forget to join our #IamCEO Community.