Every new year brings with it a new form of excitement and anticipation. The reason is that every new year brings about a "newness" for lack of a better term when we are able to start fresh and change those things that we did bad or things we have been thinking about doing. For us at CEO Blog Nation, we get it. So, that's why we are excited about 2023 because there will be more and more entrepreneurs and businesses. There will be goals met and goals crushed and that's why we love the new year and we know you do too!
Here's the pivot other entrepreneurs are making next year:
#1- Release more studies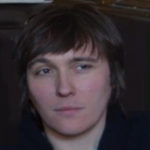 My main objective for 2022 is to get more press. I intend to release one study every three months, which I'll send to journalists in the hopes of generating viral attention on social media. I believe that if I can have one piece of content go viral every three months, not only will I be able to develop more links but also raise my brand's recognition.
Thanks to Steve Rose, Money Transfers!
---
#2- Improve online visibility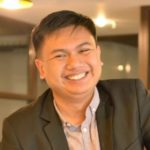 Next year, we are pivoting our business to focus more on helping businesses with their online visibility and reputation management. Our goal is to help businesses cut through the noise and be seen as thought leaders in their industry. We are also investing more in our team by hiring additional staff and providing more training and development opportunities. We believe that our team is our most valuable asset, and we want to make sure that they have the resources they need to be successful.
Thanks to Edward Solicito, To The Top!
---
#3- Increase engagement with customers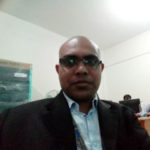 In 2023 I plan to engage with my customers and social media followers more extensively. I want to listen to them deeply about our products. I want to get their feedback so that we can bring changes accordingly. By connecting with our followers on Facebook groups, emails, or live sessions, I can better understand their pain points and serve them better. Furthermore, it will help me create content that consistently adds value for my customers.
Thanks to Bozlur Rehman, Bikes Advisor!
---
#4- Focusing on quality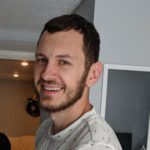 We're making a change in our business next year. We're going to focus on quality over quantity. That means we're going to be more selective about the projects we take on, and we're going to put more care into the ones we do take on. We've always been a company that values our clients and our work.
Thanks to Haris Bacic, Price Listo!
---
#5- Focus on buyer's journey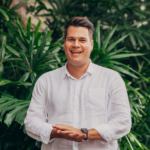 I think the biggest pivot I'm making in my business is to focus on the buyer's journey. I've always been a firm believer that buyers are people, not numbers. But as I've grown my business, I've realized that this is a huge opportunity for me to create a much more personal connection with my clients. When I do this, they come back to me again and again—and they refer me to others.
Thanks to Jacob Butler, Hunter Gather!
---
#6- Email marketing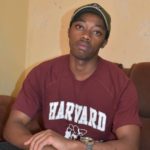 The pivotal change I am making for 2023 is to try out email marketing. I have realized the worth of email marketing and the number of site visitors it can bring. I am planning to consider a mailing service provider. I will then have an email subscription form. This form will collect email subscribers and specific categories for which they wish to get email updates. It will help my company publish more targeted email updates.
Thanks to Ian Brian, Financefied!
---
#7- Improve customer experience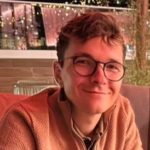 I'm going to pivot my business to focus on improving the quality of our services. I've been working in this industry for a few years now, and there are two kinds of businesses: those that focus on their products and services, and those that focus on their customers. But the ones who focus on their clients are always looking for ways to improve the experience they provide because they know that if they're not delivering value, there's no reason for anyone to want their product or service again.
Thanks to Gert Kulla, Bat Links!
---
#8- Focusing on original content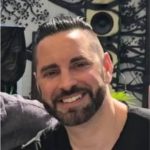 A major pivot we are undertaking next year is transitioning our focus from recipe curation to recipe creation. Our website started as a handy resource for home bartenders looking for recipes, so we compiled recipes from other creators and sent visitors to their websites. We are now seeing enough growth to justify an investment in original content, and this pivot feels like a giant step up in the business.
Thanks to Paul Kushner, My Bartender!
---
#9- Getting more active in social media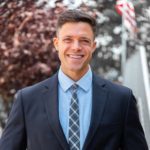 We are thinking about getting more active on social media. Analyzing the situation that the world is in after suffering through a long lockdown following the COVID pandemic, and the fact that potential customers spend a considerate amount of time scrolling through their social media feeds, posts, and particularly Instagram reels, we have put our steps and resources in this direction.
Thanks to Tyler Sellers, Total Shape!
---
#10- Offering subscriptions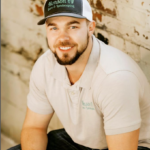 One thing I think could work well for my landscaping and lawn care business is a subscription model. By offering lawn care subscriptions, I could offer my customers a discount on each job while assuring myself a steady source of income for the foreseeable future. These kinds of opportunities to look at my established business through new and creative lenses are what I hope to continue in 2023.
Thanks to Tom Monson, Monson Lawn & Landscaping!
---
#11- Expand specialized tours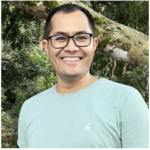 Expanding our offerings to include more specialized and niche tours and activities is our main pivot for next year. We will offer unique and customized experiences to today's savvy travelers and aim to stay ahead of the curve by providing a wider range of options tailored to specific interests. Whether providing excursions focused on environmental sustainability or creating custom experiences to meet the needs of specific travelers, we are committed to staying at the forefront of the adventure travel industry.
Thanks to Balaram Thapa, Nepal Hiking Team!
---
#12- Leveraging digital platforms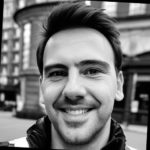 I will be focusing on leveraging digital platforms and tools more efficiently. This means utilizing analytics more actively to drive my business decisions, developing effective SEO strategies, diversifying our customer base by targeting new markets and expanding into international markets, as well as investing more resources into content marketing and social media advertising. Additionally, we are shifting our focus from traditional marketing channels to digital campaigns like email marketing, pay-per-click advertising, and influencer marketing.
Thanks to Serbay Arda Ayzit, Serbay!
---
#13- Focus on value-based content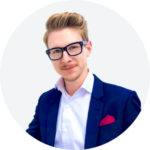 One of the shifts will be to focus on value-based content for current and potential clients, instead of competitive-focused content. The difference is being connected and true to the value and service we can offer to support other professional service firms with growth through branding,  marketing, and public relations. We'll have a more authentic path of content production, an easier time with repurposing, and look to make more of a tangible impact.
Thanks to Leonard Scheiner, Geek Haus!
---
#14- Expand the most profitable niche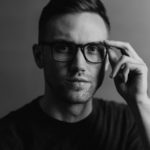 "Evolve or die" has been a quote I reflect on at the end of every business year. For me, I reflect on and evaluate what worked well, or generated the most profit to expand on that niche in my business. If there's something that is taking up too much of my time, can I outsource it? Creativity extends to all parts of the business. In an uncertain economy, I plan on expanding service options to accommodate more clientele with various budgets in 2023.
Thanks to Ryan Inman, Ryan Inman Photography!
---
#15-  Provide in-person support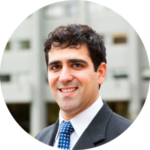 My business will be pivoting to provide more in-person support to clients by hiring a team of remote assistance specialists. It's a way to humanize the relationship we have with our clients and also provide better services. We've noticed our clients are more likely to respond to emails from people than from a company, so we want to give them that by hiring people to be their advocates in our company.
Thanks to Luciano Colos, Pitch Grade!
---
#16- Focusing on the needs of the community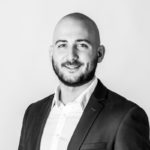 Making a proud community.  Our company makes a point of keeping its management and operations inventive, obedient, and attentive to the needs of its clients to give our community the greatest experiences possible. In addition, we want our clients and consumers to recognize their role in our pursuit of success by fostering experiences and satisfaction in them. We hope that by valuing our community, even more, we will all succeed together.
Thanks to Erin Zadoorian, Bubpop!
---
#17- Identifying new costs and services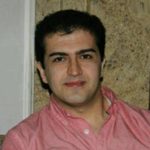 Focus on making the customer journey easy while identifying new costs and services, such as credit card processing and delivery. I don't need to worry about launching all my services or products at once; I can start small and work out all the bugs. I can create a simple landing page or even an eCommerce store that is already built and I just have to fill in the details. It may not even be necessary to change my business model, just having a digital storefront may be enough to get people back to shopping.
Thanks to Max Shak, Survival Gear Shack!
---
#18- Expand speaking engagements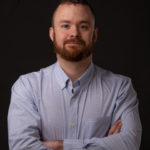 It is time to expand our product offering into more speaking engagements across the country and focus on larger-sized businesses when it comes to our consulting and coaching. In order to establish ourselves as leaders in the industry, we are now going to implement our plan to break into a more national market in all major cities and beyond across the country. We are tweaking each market entry to be specific to what businesses in that region are looking for when it comes to high-performance consulting and coaching. 2023 is already shaping up to be a huge year for The Slaymaker Method!
Thanks to Kyle Slaymaker, The Slaymaker Method!
---
#19- Cost-effective marketing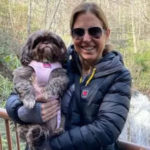 One of the biggest pivots we're personally making for next year is our focus on cost-effective, guerilla marketing efforts. We're taking full advantage of cost-effective link-building opportunities for our website fitdogster.com. We're approaching groups through HARO postings, guest posting, and outreach for what we call "skyscraper" link building. This involves outreach to other websites that follow topics similar to what is discussed on our site in hopes of attracting them to our more comprehensive content and then linking to fitdogster.com.
Thanks to Kristina Owen, Fitdogster!
---
#20- Client retention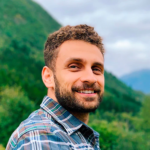 In the next year, I will be pivoting my business to focus more on client retention. In the past, I have focused on lead generation and getting new clients. This has been effective so far, but now that we have a steady flow of clients coming in, it's time to focus on keeping them happy and engaged with our services. I've noticed that many of our clients are satisfied with the work we do for them but still don't refer us to others or stay with us for more than a year or two. That's not good enough! We want our clients to be excited about working with us.
Thanks to Kader Meroni, Atlas Tea Club!
---
#21- Handling finances better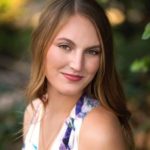 Next year, I'm going to make some significant changes, including getting a handle on my finances. I believe it is crucial to analyze one's sales and financial projections and use them to determine whether you could require company finance in the future given the likelihood of a recession in the near future. Verify the credit rating of my company and, if necessary, take action to raise it. I'll ask my bank what kinds of financing they provide and, if necessary, I'll look into alternative financing options.
Thanks to Cynthia Hamilton, Oglf!
---
#22- Customer retention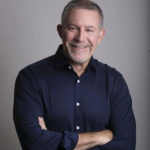 One area that you may want to focus on next year is customer retention. Keeping your existing customers happy and engaged is crucial to the success of your business. This may involve developing new customer loyalty programs, improving customer service, or making changes to their pricing. Customer retention is an important part of running a successful business. By making a few simple changes in how you operate, you can make a big impact on your bottom line.
Thanks to Dr. Cary Goldstein, Goldstein Dental Center!
---
#24- Introducing upskilling programs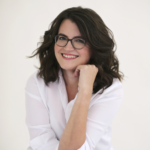 In most small businesses, employees are required to wear many hats and hone a diverse set of skills. While this can be helpful in most situations, sometimes the need for more niche expertise arises. This is why I aim to include more upskilling programs in 2023 so that my small team can get the assistance they need to develop niche skills that will come in handy during the entirety of their career. By equipping them with the skills they need, I can help them diversify their skills even further and it's surely an added benefit for the business as well.
Thanks to Larissa Pickens, Repeat Replay!
---
#25- Modify marketing strategies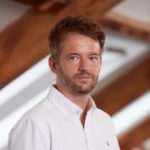 In order to improve my company's client interactions, I wish to update our marketing tactics. I want to arrange more online events like giveaway competitions. Who doesn't enjoy free goods, after all? People will then share my content on their stories as a result, boosting my sales. Customers enjoy surprises, so this. Additionally, it demonstrates your concern for them and your willingness to go above and beyond to make them happy, which fosters brand and client loyalty.
Thanks to Alex Armstrong-Paling, Tool Fit!
---
# 26- Social media advertising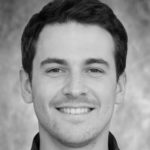 I'm looking to shift more of my marketing spend toward paid search and social media advertising in order to reach a wider audience for my products and get more organic traffic back to my website. A big focus on Digital Marketing and SEO is already important, but by next year it'll be a NECESSITY! I'm also looking to explore affiliate marketing in order to bring in more revenue for my business.
Thanks to Martin Betch, Hi-Van!
---
#27- Incorporate automation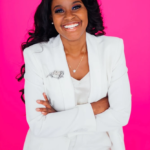 Incorporating automation into marketing and finances is one adjustment I am making in my business for the new year. In automating email marketing with various flows, I can focus on the content, and systems such as Klaviyo can actually focus on engaging with my customers and capturing new leads. In integrating automation into my business finances, I can easily categorize and track spending and capture areas I need to invest in in order to build my business.
Thanks to Kesha Rainey, Simply Charmed Greek!
---
#28- Increase customer referrals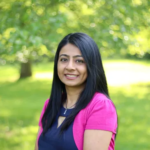 Our new year's resolutions are aimed at improving business operations and the quality of life. We hope to increase the number of our customer referrals by ensuring the utmost customer satisfaction. We aim to review and improve the quality of our online presence, providing more support online, and ensuring adequate feedback to customers' questions is made a priority.
Thanks to Rinal Patel, Suburbrealtor!
---
#29- Move to W2 employment status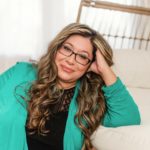 In 2023, one of the most significant changes I plan on making in my virtual assisting agency is moving our team of US-based contractors to W2 employment status. The lines between employee and contractor can get blurry with remote workers — W2 employment will ensure all team members receive the benefits they deserve. Offering our team employment benefits will allow us to build a more robust and connected company culture.
Thanks to Cathy Baillargeon, Virtual Cathy!
---
#30- Invest in new technologies and infrastructure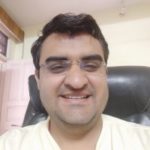 We will invest in *new technologies and infrastructure* to improve our efficiency and effectiveness. We are also increasing our focus on training and developing our team so that we can provide even better service to our clients. Another change we are making is expanding our marketing efforts to reach even more potential clients. We are always looking for ways to improve and evolve so that we can provide the best possible service to our clients.
Thanks to Sandeep Bhandari, Ask Any Difference!
---
Entrepreneurs, what pivot are you making in your business next year? Tell us in the comments below. Don't forget to join our #IamCEO Community.