Being in love is great. Being in love with your business, when you're an entrepreneur, is even better. Waking up each morning knowing you are getting to do exactly what you love is more than most people could ever say about any "job" they have had. Although there are days when tossing in your hat seems like a viable option, remembering how much you love your "job" can quickly snap an entrepreneur out of that mentality. Different business owners also have different reasons why they love their business. It might be the products or the customers they deal with, or it could even be the fact that they are the ones in charge of it all. The reasons are as varied as the businesses themselves.
We asked some entrepreneurs what they loved about "being their own boss" and here is what they have to say.
#1-  Being free from the bureaucratic system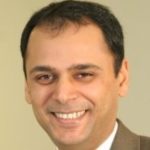 It feels satisfying and largely amazing to know you created something from scratch which has now become your income source. The idea of being free of the bureaucracy system and working on your own terms to develop something your interests are inclined towards and watching it grow every single day is bliss! When you give in everything, including your time, money, and efforts into something and it actually turns out well, you tend to take pride in it.
Thanks to Rajeev Kumar, DocuCollab!
---
#2- Ability to build wealth for employees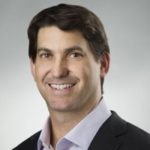 I love having the ability to accomplish goals and build wealth not only for myself and my own family but for the people who work for us, as well. I think about how, when we're successful, we put food on the table and provide healthcare for our employees' families, and I don't take that responsibility lightly. Every employee brings their whole self to work every day, so we try to be accommodating to the realities of people's needs, especially these last two years.
Thanks to Collin Plume, Noble Gold Investments!
---
#3- Freedom to pursue new ideas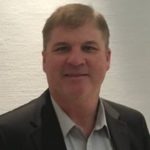 What I love about being a business owner/entrepreneur is the freedom to pursue entirely new ideas without limits. Entrepreneurs are like fishermen who fish for any species they can catch rather than limit themselves to only one type of fish. The skillset of an entrepreneur is diverse and you must be ready to seize any opportunity that presents itself. Somebody who is not an entrepreneur will miss opportunities every day because they typically focus on a single goal.
Thanks to Todd Hess, SailTime!
---
#4- Love being able to choose everything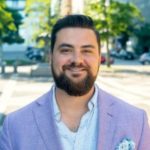 The freedom to choose your destiny; to choose your team, your customer, your products and services, and your vision. I love the freedom to work when and how you want, to grow as fast or as profitably as you want to. Entrepreneurship has been called the greatest self-development plan for a reason. The roller coaster of highs and lows forces you to level yourself up and become the person who can deal with whatever the business requires of you.
Thanks to Kyle Racki, Proposify!
---
#5- Love flexibility in decision making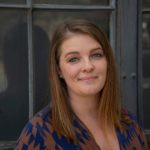 What I love about being an entrepreneur is that I'm able to simplify many things. If you work for a company, decisions have to go through so many processes before they're made. Instead of being able to work on something, you lag behind because you have to wait for a long time. As an entrepreneur, I can simplify the decision-making process to ensure that we can get to work right away. There's more flexibility and freedom in the decisions I make.
Thanks to Abby Wilson, LGBTQ Flags Australia!
---
#6- Can acquire personal fulfillment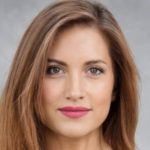 As an entrepreneur, I am a firm believer that you work for yourself and are your own boss. As a result, it should be uncommon for you to find yourself engaged in activities for which you lack enthusiasm. You're certain to not only like your work, but also to achieve a level of job satisfaction that many in routine employment cannot. Unless you're content with your daily existence being the same old, you should seriously consider becoming an entrepreneur.
Thanks to Lulu Albanna, WRC Media!
---
#7- The possibility to change reality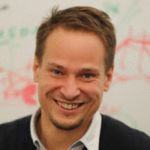 I've once heard that the best way to predict the future is to create it. And this sentence perfectly explains what I love about being an entrepreneur – the fact that I do have a real impact. I've always dreamed about being someone that makes the world a better place, and with my company, I think I can say I did it. Of course, my position is not always bright-colored. There are a lot of challenges to overcome, but the possibility to change the reality is priceless.
Thanks to Rafal Mlodzki, Passport-Photo Online!
---
#8- L

earning something new every day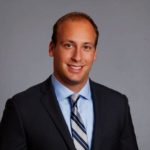 There are many things one can love about entrepreneurship; however, one aspect that makes me wake up early and eager to start working on my business is the fact that I will learn something new every day. Doubts, fears, indecisiveness, and other obstacles can easily be conquered by educating oneself and being excited about the process of learning. The more I learn and the more effort I put into my business, the greater the satisfaction of solving a problem is subsequently, every revelation is more rewarding, and every sale is that much sweeter.
Thanks to Zlatko Vlasic, Friend of a Friend PR!
---
#9- Watching dreams getting fulfilled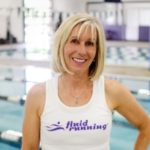 My favorite thing about being an entrepreneur is watching my dream unfold. It is similar to manifesting a one-of-a-kind house. First, you have an idea, then you create architectural plans, pour the concrete, let it set…, and begin to build. At one point, you look at your beautiful house and say to yourself "wow, I made that." It is also super rewarding to create something that has such a positive impact on so many people's lives. It is what gets me excited about each new day.
Thanks to Jennifer Conroyd, Fluid Running!
---
#10- Ability to solve social problems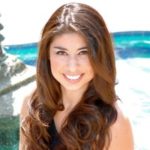 I love being an entrepreneur for the ability to use business to solve social problems. There are so many challenges facing the world today and businesses can solve them while never diminishing financial outcomes. I also love that being an entrepreneur means getting to solve puzzles every day when you don't have all the pieces of the puzzle. I love the challenge. Entrepreneurs have creative freedom, the ability to be curious, and develop solutions that have never existed before. Sometimes the solutions work and sometimes they don't but that is the fun of it.
Thanks to Adriana Herrera, HolaDestiny!
---
#11- To create business for value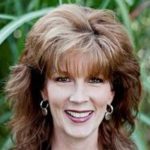 I became an entrepreneur to generate and propagate value to people that raise
their standard of living, My decision to run a free-of-cost senior citizen placement service was centered around making value accessible to those who don't have the means to procure it. I charge $0 for any senior citizen who is the need of an assisted living community without them moving an inch. Hence, seniors being able to improve their life quality and receive the care they need is what value looks like to me.
Thanks to Patti Naiser, Senior Home Transitions!
---
#12- Ability to create opportunities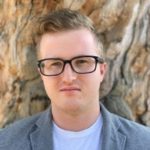 you can create your own opportunities by attending conventions, networking with like-minded people online, and much more. This allows you to shape, and almost create your own future. There is no need to work 9-5 and worry about your boss yelling at you. Whenever inspiration strikes, you can work on your project. I was able to manage my time and my vacation. It is hard to give entrepreneurs a break when they have so much responsibility, but it is imperative when you have so much responsibility to take a break.
Thanks to Christian Velitchkov, Twiz LLC!
---
#13-
Freedom to take risk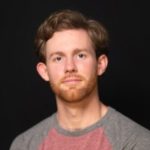 Being an entrepreneur is often seen as a glamorous lifestyle, and there are indeed some definite perks. In a traditional job, any failure is seen as a reflection on your employer and can cost you your job. But as an entrepreneur, your successes and failures are entirely your own. This means that you can take risks and try new things without having to worry about losing your livelihood if things don't work out. Of course, this also means that you have to be prepared to face the consequences of your failures, but to me, that's a fair trade-off for having the opportunity to really succeed.
Thanks to Joshua Pelletier, BarBend!
---
#14- Knowing problem-solving skills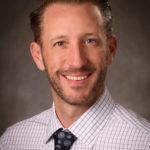 One of the things I love most about being an entrepreneur is applying problem-solving skills to develop our offerings. An entrepreneur needs to truly understand their target market, including their challenges, pain points, values, and goals, as well as where and how their products or services can help. In my business, this has meant offering a wide variety of exhibit sizes, layouts, styles, and custom designs to facilitate different business objectives.
Thanks to Thomas Samuels, Cardinal Expo!
---
#15- The radical self-discovery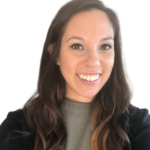 Being an entrepreneur is, as my mentor says, the ultimate personal development program. It shines a light on all aspects of who you are, what you believe in, how you show up in the world, and the difference you are making. It requires you to be honest with yourself, learns quickly, and stay humble in the process. I've yet to find anything as challenging and self-reflective as running my own business and love that it forces me to rise to the occasion of being my best self day in and day out.
Thanks to Cali Orr, Freebird Coaching & Consulting!
---
#16- Keeping creativity alive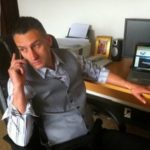 What I love about being an entrepreneur, among many other things, is that I have full creative freedom to take the business in whatever direction I want. I get to follow my instinct and pursue my passions, all while building a profitable company that is bringing something to the table, based on my own interests. It is amazing to not have to compromise what I like for work because work is literally based on what I like. Being creative in today's world is very much important to sustain in the competition.
Thanks to Shane Paarman, Awesome Stuff 365!
---
#17- Getting better every single day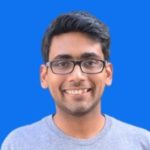 I enjoyed how things would come to life and add value to everyone around me. This inclination of mine acted as a catalyst and helped me maneuver to the next best thing. I've always had that creative mindset, I had been building and creating, trying to figure out ways to make people's lives easier and better. That is one specific thing that has kept me going on, leading me to found Leena AI as well. The idea of continuously creating and evolving and getting better every day is what gets me out of bed.
Thanks to Adit Jain, Leena AI!
---
#18- Contributing something unique to the profession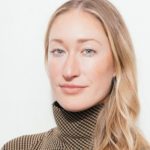 There is such a focus on making things aesthetically pleasing in the world of architecture that any thought of applying science to the mix is completely lost. Having come from the psychology world rather than the design world, I was able to notice a lack of focus in the market and knew it was my calling to offer this unique perspective. Being an entrepreneur enables me to add something new and contribute to my profession in a way my competitors can't. Every day, I get to do what I love and know that I am improving lives.
Thanks to Erin Mastopietro, Dope Dog!
---
#19- Opportunity to give back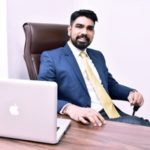 As an entrepreneur, I believe I have the power to create businesses that benefit society, whether they be large or small. I get a chance to collaborate with other companies or organizations to do good work and use my resources for a greater cause. As my company grows, I strive to offer employment to as many bright minds as possible, giving them a fair chance to succeed. This also helps them secure their families' future. One great benefit of being a business owner is that I can efficiently influence a more extensive audience making a positive difference and profit from it.
Thanks to Jitesh Keswani, e intelligence!
---
#20- Seeing people benefiting from our work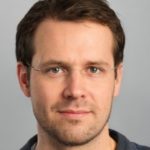 Entrepreneurship for me started like you'd expect, working my way towards financial independence. I started a small company where I was in charge of just one employee, myself. It took a while to grow enough to start receiving genuine feedback and customer queries. The thing that motivates me each time is seeing that what we do actually helps people. Seeing someone in a public place randomly finding an article on our website that answers their question gives me a feeling that I can't really describe.
Thanks to Alec Pow, The Pricer!
---
#21- Being your own boss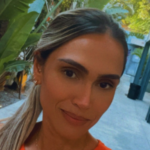 One of the most common reasons to be an entrepreneur is the desire to be my own boss and to have the ability to set my own rules. Being my own boss provides me with the flexibility to set my own hours and make my own schedule. Being my own boss gives me full creative control. Thus an entrepreneur is in the driver's seat and he/she gets to decide on the direction the business goes in. While this is an immense responsibility, seeing my dreams go from ideas on paper to a successful business is worth it.
Thanks to Laura Jimenez, Ishine365!
---
#22- The power to control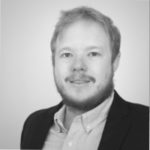 One of the advantages I love about being my own boss is that I get to choose the people that I work with. I pick the employees to work for me, the suppliers, and the clients I do business with. Curating the roster of people in my workspace means that I also get to control the environment and dynamics in my work. I like to surround myself with ambitious and determined energies, and negativity is a big deal-breaker for me, which is why I love being able to have control over this aspect as an entrepreneur.
Thanks to Brogan Renshaw, Modelers Central!
---
#23- Love to communicate directly with people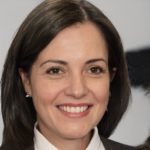 For me, the best part of being an entrepreneur is being able to work with people directly. I love the ability to communicate with my customers clearly and directly, which is something that I simply cannot do in a corporate company. It's also rewarding to be able to have the opportunity to solve people's problems. I love how being an entrepreneur gives me the chance to speak with customers regularly, and then implement the feedback I get from them into my product. This way, my product can grow and meet the needs of its users.
Thanks to Emma Gordon, USSalvageYards!
---
#24- Don't have to rely on a fixed paycheck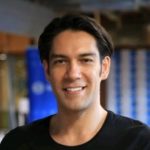 I love the self-fulfillment and pleasure of being an entrepreneur. Now, I don't have to rely on fixed monthly paychecks and can afford good things I couldn't before. When I was still starting, I had a lot of concerns and doubts. Mistakes and failures can eat you and rip your self-confidence. But I stood still and managed to climb up the ladder. Over time, I learned the value of hard work, patience, agility, and determination, the key qualities to becoming a successful entrepreneur.
Thanks to Tim Hill, Social Status!
---
#25- Making decisions that are good for me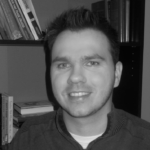 I have always loved having the ability to make my own big decisions as an entrepreneur. I have never depended on what anyone else wants and I can make decisions based on what I want, whether that be selling a business I created, going in a different service direction, or advancing through new technology. Oftentimes in business, you must make decisions for others but, when you are an entrepreneur, you make decisions for your own growth and development.
Thanks to Shaun Connell, Texas Asset Protection!
---
#26- Being a Leader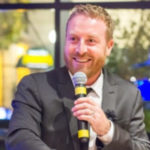 Being a leader is my favorite part of running my own business. I've never been one to shy away from tackling multiple responsibilities at the same time and collaborating with others is the most enjoyable part of my day. As an entrepreneur, that's exactly what I get to do. Not only do I get to oversee the company and manage every facet of operations to some degree, but I'm also the most important point of contact for many of my employees.
Thanks to Bill Lyons, Griffin Funding!
---
#27- Independent thinking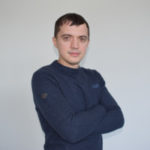 My favorite part of being an entrepreneur is being able to come up with new ideas, convert them into goods, and then sell them – sometimes right there and then! That is how I came up with many of the items I've developed for authors: I looked at the entire process from the inception of an idea all the way through to publication and long-term promotion, and I found the places where authors needed support and then filled those gaps with my creations. Having the freedom to pursue your passions without fear of repercussion is a dream come true!
Thanks to Andrew Priobrazhenskyi, DiscountReactor!
---
What do you love about being an entrepreneur? Tell us in the comments below. Don't forget to join our #IamCEO Community.