Advice
Information
30 Entrepreneurs Share Their Thoughts on Industries That Need Technology Innovation The Most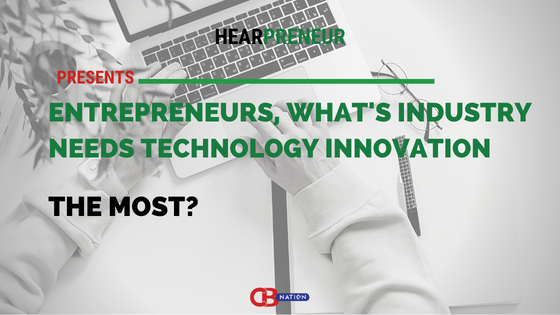 Technology advancement has transformed the way we live, work, and communicate. The continuous innovation in technology has led to the development of smarter devices, faster and more reliable networks, and unprecedented levels of connectivity. The advancements in artificial intelligence, machine learning, and big data have enabled businesses to improve their operations and increase productivity. As technology continues to advance, it is expected to have an even more significant impact on our daily lives, opening up new opportunities and solving some of the world's most pressing challenges.
When asked about what industry needs technology innovation the most, entrepreneurs from various fields gave their perspectives.
#1- The healthcare industry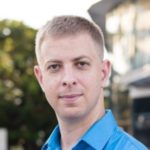 Technological innovations can benefit the medical sector. Better technology means happier patients and less stressed staff. There have been significant advances in the medical industry, but there is always room for more. Technological innovations can help treat incredibly complex diseases and improve quality of life. I recently read about smart bandages that can monitor wounds to promote faster healing. Such innovations can be helpful for people that suffer from slow-healing wounds.
Thanks to Olivier Wagner, 1040 Abroad!
---
#2- The energy sector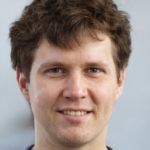 For me, the industry that needs technology innovation the most is the energy sector. With demands for energy at an all-time high, the industry needs technological innovation to enhance efficiency, minimize carbon emissions and fossil fuels consumption, and improve renewable energy sources. Technologies, like smart grids and energy storage systems, can bring significant improvements in these areas. Improvement in technology innovation can help drive Sustainable Development Goal 7, which calls for affordable, reliable, sustainable, and modern energy by 2030.
Thanks to John Stephens, Total Gardner!
---
#3- The agriculture industry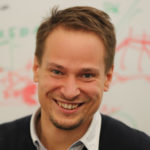 According to me, the agriculture industry faces many challenges today. There is more and more talk about Co2 emissions and the climate crisis, and countries are deciding on more and more restrictions to alleviate the situation. In addition, there will be issues related to food security and the simple efficient use of resources. Technology can help address these challenges by enabling precision agriculture that will use data and analytics to optimize farming practices and increase yields at the lowest possible environmental cost.
Thanks to Rafał Młodzki, Passport-Photo Online!
---
#4- The medical industry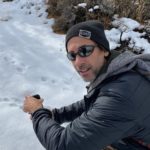 Many industries benefit from the latest technological innovations, and the majority of all sectors require the latest technological innovations. But, one industry that crucially requires the latest technological innovations would be the health sector. Technology can help the health sector balance rising costs and increase service. Technology can also help cope with the shortage of workers, as there are many things that technology can help the health sector achieve that were previously tedious for mankind.
Thanks to Nick Musica, Cash for your junk car!
---
#5- The power industry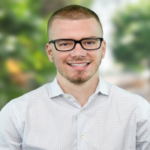 The energy industry is ripe for technological disruption, with the potential to revolutionize the way we generate and consume energy. We are at a tipping point where the possibilities for innovative disruption are endless, from renewable energy sources to energy storage solutions, to smart grid technologies. These technologies can transform the energy industry and make it a leader in clean, renewable, and efficient energy production and consumption. With the right technologies in place, the energy industry can be transformed into a more sustainable, secure, and efficient energy future.
Thanks to Thomas Niemczewski, Dream Chasers XYZ!
---
#6- The transportation industry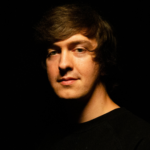 The transportation industry is in a unique position to harness the power of technological innovation and advanced capabilities. From autonomous vehicles to real-time traffic monitoring and predictive maintenance, these cutting-edge solutions can help transportation companies improve safety, efficiency, cost-effectiveness, and customer service. What's more, embracing these technologies can also reduce the environmental impact of transportation, helping to create a better and greener future for our planet.
Thanks to Jared Floyd, Ajax Creative!
---
#7- The retail sector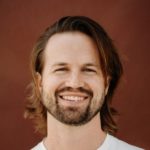 The retail industry has the potential to unlock tremendous value through technological innovation. From streamlining supply chains to improving customer experiences through augmented reality and enhancing inventory management through AI-powered predictive analytics, technology can be a powerful tool to drive growth in the retail industry. Investing in innovative technology solutions can help retailers to stay ahead of the competition, improve customer service, and provide a  better understanding of customer preferences, and seamless shopping experiences.
Thanks to Kyle Marquardt, Lori Wall Beds!
---
#8- The educational industry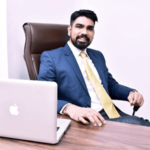 The education industry needs technological innovation the most. With the rise of remote learning and digital education, we have seen an increased demand for technology solutions that can enhance the learning experience for students and make education more accessible and equitable. In many parts of the world, students face challenges like limited access to educational resources, inadequate infrastructure, and high costs of education. Technology can help bridge this gap by providing innovative solutions like online learning platforms that can make education more engaging, and interactive.
Thanks to Jitesh Keswani, e intelligence!
---
#9- The interior design industry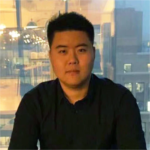 The interior design industry needs technology innovation the most. This is due to the increasing demand for efficient, cost-effective, and innovative technological solutions in the industry. By incorporating technology into interior design processes, designers can create better quality results in minimal time and with less effort. Technologies such as augmented reality and virtual reality can be used to provide customers with more realistic visualizations of the end result of their projects.
Thanks to Kevin Wang, In youths!
---
#10- The legal industry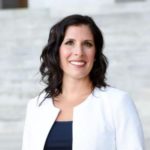 The legal industry is all about speed, quality, and the security of valuable documents. It just so happens that technology can help with all of this. We've already adopted technology at our law firm and we're constantly introducing new tech to the work we're doing, but I think we could do even more. Technology innovation can especially help keep hackers at bay and ensure the safety of my client's information, which is a crucial aspect of the process. This is why I think that the legal industry needs new tech.
Thanks to Mia Cloud, Cloud Law Firm!
---
#11- The real estate industry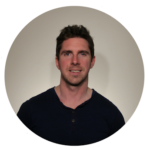 I'd like to say that the real estate industry stands to benefit hugely from technological innovation. Technological advances are transforming the way we buy, sell, and manage property. Automation is streamlining the process of buying and selling homes. Smart home technology allows us to remotely monitor our properties, energy consumption, and security systems. AI-driven data analysis can help make better decisions when it comes to pricing properties or predicting future trends in the market. Blockchain technology offers a secure platform for tracking payments, and ownership records.
Thanks to Tom McSherry, Sections for Sale!
---
#12- The transportation industry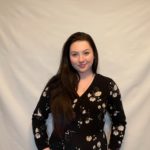 The way we go from one location to another will improve as transportation technology advances. As evidenced by electric automobiles and biofuel-powered airplanes, the transportation sector has the potential to assist humanity in developing more sustainable means of mobility. Transportation technology also enables people and things to get to their destinations more quickly. Increased railway or delivery system speed may save businesses and customers both time and money.
Thanks to Erin Murphy, Best in Ireland!
---
#13- The hospitality industry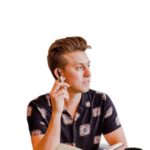 From the hotel sector to restaurants and beyond, technology will ensure that your consumers have the greatest experience possible. This implies quicker check-ins at your hotels and more efficient use of your workstations overall. Customer experience is more crucial than in the hospitality sector, where evaluations can make or break your organization. Because orders are accepted and entered at the same time, mobile ordering may make a server's life easier and reduce errors. Automatic check-in for
hotels and resorts,  and viewing the status of their reservation, are some examples.
Thanks to David Scott, Top Reviews!
---
#14- The medical industry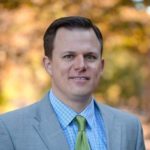 Technology has become essential for improving access to care in the health industry. Despite the tragedies of the pandemic, those two years pushed our industry to make provisions for persons who were entirely inconvenienced or incapable of accessing physical check-ups. Virtual care and telemedicine have become cornerstones of providing equal and fair health services. Yet, the reality is that there are still many people in need of specialized care. Abandoning technology would mean forgetting their needs. Therefore, technological innovations are important to meet the needs of these patients.
Thanks to Stephan Baldwin, Assisted Living Center!
---
#15- The agribusiness sector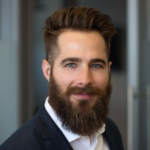 As we can see, the world population continues to grow. It is becoming challenging to feed everyone sustainably and affordably. It is expected that the global population and food demand will increase by 70 percent by 2050. This will put a strain on agricultural production. So we face an imaginable challenge in scaling up global food production to feed the entire population. And this needs to be done without causing irreparable damage to the planet. It is why we need tech solutions to overcome this problem so that we don't end up with a food shortage in the future.
Thanks to Marcus Arcabascio, Hardware Stores!
---
#16- The food industry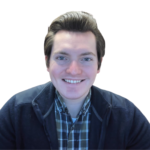 The pandemic has shown us the dire state of the food industry. As soon as the system broke down, we were left with a global food shortage that is only just recovering. As demand and consumer behavior change, our supply chains can't keep up. The food industry needs a major technological revolution. We need a new distribution system that can cater to both large and small volumes. The industry also needs more sustainable practices. As of now, food waste is a major problem.
Thanks to Donnie Rand, AAOO!
---
#17- The advertising industry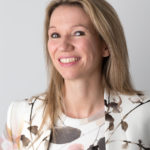 I believe the advertising industry is ripe for innovation, particularly in the realm of data privacy and ad targeting. One unique sector that desperately requires technological advancement is the cross-platform ad targeting and personalization space. With the increasing consumer concerns surrounding data privacy and the phasing out of third-party cookies, it's crucial to develop innovative solutions that protect user privacy while still delivering relevant, personalized ads across various platforms.
Thanks to Claire Jarrett, Jarrett Digital Ltd!
---
#18- Learning and development industry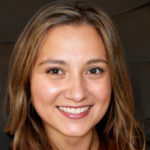 The global pandemic has illuminated the glaring need for a more robust, accessible, and adaptive educational experience that can cater to the diverse learning styles and needs of students. Technology has the potential to revolutionize how we approach teaching by incorporating immersive and interactive learning experiences, such as virtual reality, artificial intelligence, and adaptive learning platforms. By embracing technological advancements, we can empower educators to create more personalized, engaging, and equitable learning opportunities for all students.
Thanks to Jennifer Stapleton, Social Rise!
---
#19- The legal service sector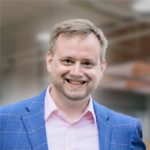 If there's one industry that requires technological innovation, it is the legal industry. There are only a handful of software tools for people to seek and share legal expertise. The most important area of this industry that requires innovative solutions is management. For many legal firms, management software is crucial. There is an increasing demand for secure software. The need for data security in this industry is only expected to gain traction. Thus, Information Security (IS) concerns can only be solved through innovation.
Thanks to Mark Wenger, MyGov.me!
---
#20- Residential building industry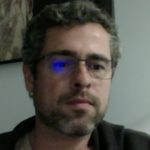 The home building industry can do wonders with more technological innovations. Sustainability is a popular trend now. People have more interest in green buildings. The main aim is to have net-zero carbon emissions in construction. It also includes eco-friendly decommissioning if the need arises. Although the idea is excellent, finding the apt materials for construction is expensive. Innovations in technology can solve this problem. AI and VR can choose the required items and give predictive designs. One can also have 3-D construction painting before building a sustainable house.
Thanks to Michael Doubinski, Pennygranny!
---
#21- The e-commerce industry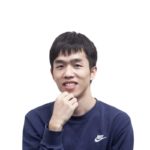 The e-commerce industry is one of those that need technological innovation the most. That's because the sector is increasingly becoming more competitive, requiring more stores to go global where there is reduced competition. Further, businesses are also opting for alternative funding as traditional sources become inconvenient. That calls for more innovation to fuel growth, navigate foreign expansion, and improve advertising effectiveness.
Thanks to Liam Liu, Parcel Panel!
---
#22- The sales industry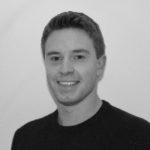 The approach to technology innovation is most needed in the retail industry. Since the rise of ChatGPT, e-commerce stores have become increasingly efficient and convenient. However, the retail industry has yet to embrace this technology innovation regarding in-store experiences fully. Cashiers still use outdated systems, leaving customers waiting in long lines. Implementing more advanced technology solutions can help streamline
processes and ensure quick and easy checkout. The retail industry must invest in more advanced technology solutions to meet customer expectations.
Thanks to Freddie Smith, Lottery Critic!
---
#23- Online shopping sector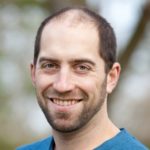 By 2023, the online retail industry will be worth $6.3 trillion worldwide. Online markets that let people choose from sellers all over the world should have stronger safety measures in place, and that can be done only with the help of technology. In a perfect world, improvements in technology and new ideas would make online shopping better for customers as a whole. The eCommerce industry can grow faster by improving its customer service and adapting to technological changes that make online shopping more personal, fun, and tailored to each shopper's tastes.
Thanks to Michael Springer, Green Opportunity Finder!
---
#24- The transportation service sector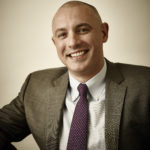 An industry that could benefit greatly from technological innovation is the transportation industry. The traditional transportation system, especially in urban areas, is often plagued by congestion, safety issues, and high costs. Technological advancements can help address these issues by providing new opportunities for smart and sustainable transportation. For example, the development of autonomous vehicles, connected infrastructure, and alternative fuel sources can help reduce traffic congestion, improve safety, and reduce the carbon footprint of the transportation sector.
Thanks to Marcus Fernandez, KFB Law!
---
#25- The Waste disposal sector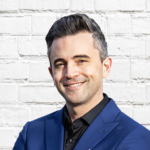 One industry that stands out as particularly in need of innovation is the waste management sector. With a rising global population and urbanization, the amount of waste generated by societies is growing at an unprecedented rate, straining the available resources and infrastructure for proper disposal and recycling. To tackle this challenge, technological innovation can play a crucial role. Advanced waste sorting and processing systems integrating robotics, and IoT devices could significantly enhance recycling and recovery rates, thus contributing to a more sustainable and circular economy
Thanks to Ryan Mckenzie, Tru Earth!
---
#26- The human resource sector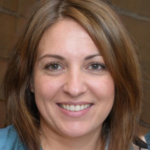 Human Resources is undoubtedly one of the most important areas to benefit from technological innovation. By utilizing cutting-edge tools and processes, HR departments can increase their efficiency while improving the quality of recruitment, employee onboarding programs, staff management practices, and personal development opportunities. Automating routine tasks such as entering payroll data or scheduling employee reviews could help reduce administrative costs.
Thanks to Leigh James, Page One Formula!
---
#27- The telecommunication industry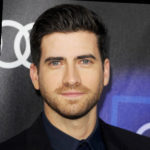 The amount of traffic and data that must be supported on wireless networks has often caused problems with reliability and with new services coming online, that will only strain the current model and the need for technological innovation for telecommunications. As even more data-driven programs will come online to join the already existing ones, the technological innovation to expand telecommunications capacity will become even more obvious and eventually it will require a complete structural overhaul.
Thanks to Ryan Rottman, OSDB Sports!
---
#28- The event management industry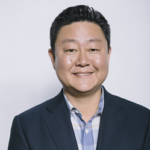 Blockchain technology can revolutionize the event industry. With the recent spike in fraudulent ticket sales, NFTs are an ideal way to provide a transparent ledger of ticket transactions and ownership. This means that NFT tickets cannot be sold for more than the initial sale price or counterfeit, eliminating the chance of ticket scalping or fraud. Hence, they're considered a potential game-changer for event organizers and ticket buyers.
Thanks to Brian Lee, Arena Club!
---
#29- The financial service sector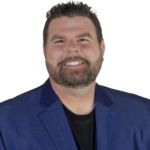 The financial sector relies largely on technological advancements. Financial technology (fintech) has improved efficiency and reduced the cost of providing financial services. Because of advancements in financial technology, users may now take advantage of services like online banking, mobile payments, and digital wallets from the comfort of their own homes or on the go. As a decentralized, secure, and transparent ledger, blockchain technology has the potential to revolutionize the financial services sector.
Thanks to Jeff Mains, Champion Leadership Group!
---
#30- Service sectors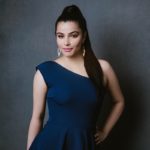 In the services industry, technological innovation can help service providers to deliver more personalized and efficient services to their customers. For example, chatbots and virtual assistants can provide customers with quick and efficient support, while also reducing the workload of customer service representatives. Additionally, service providers can use data analytics to understand their customers' needs and preferences, allowing them to offer personalized services and recommendations.
Thanks to Sameera Sullivan!
---
What do you love about being an entrepreneur? Tell us in the comments below. Don't forget to join our #IamCEO Community.