Storytelling
Founder Creates Virtual Meeting Place Through Games Providing Personalized Experiences for Players
Games help us relax and refresh our minds amidst our busy schedules. Kate Gorman is a young CEO with a passion for games and computer from a young age. It's from this love for games that she created Fort Mason Games which allow players to relax and destress in a fun, upbeat environment.  We had a chance to interview Kate and asked about her story, how she started her gaming business and the future of Fort Mason Games.
Tell us your story. Why did you start your business?
I've always loved games and computers, so it was only natural for me to intern between my Junior and Senior year of UC Berkeley Undergrad at Zynga – then an innovative, pre-IPO social gaming company. I was the first undergrad Product Manager Intern ever, among a class of all MBA intern performing the same job. I was certainly a rising star at the company, and I had many great mentors along the way. I was learning so much, I decided I wanted to forego my last year of college to join Zynga full time and experience my first IPO with them that fall.
The following year, I took a leave of absence from Zynga to finish my college degree. After graduating, I returned to Zynga and shortly thereafter began as leading the brand new Slots genre. I grew that business unit from $0 to now $300M in Revenue, with over 20 million installs across the product line. At this point, I was the youngest Director of Product and the highest ranking Female in product in the company. At just 26, I decided it was time to follow my passion for games but to seize the opportunity to approach customers in a fresh, new way. That's how Fort Mason Games was born!
How did you come up with your business name?
When I was taking time to think about what I wanted to create and build, I did it while overlooking Fort Mason Park in San Francisco. Once it came time to name the company, Fort Mason Games engenders memories of those times.
Tell us about your products and services. How do you help clients?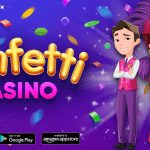 We build mobile communities through games that allow players to relax and destress in a fun, upbeat environment. We want our players to look forward to coming to this virtual meeting place we've created in our game to have some fun, make friends, and play alongside their existing friends. Players play games any time they have a few spare minutes throughout their day and our goal is to provide a short, mental vacation for our players.
What makes you unique? What is your unique selling proposition (USP)?
Fort Mason Games builds amazingly social, realtime games that are optimized with artificial intelligence to provide personalized experiences for our players. Each game we create has the player in mind- from ensuring players can play their slot machines in landscape or portrait – an industry first, or allowing them to freely express themselves in real time to other players around them through gifs and fun emojis, we've created a unique social network and gameplay that users love.
Where do you see your business in the next 3-5 years?
Fort Mason Games will be a Billion Dollar entertainment business, having redefined social mobile games. Across many genres of games, users will be playing Fort Mason Games Apps and staying connected with their friends, discovering new games, and inserting small doses of fun throughout their all right through the games on their mobile device.
Any advice you would give to entrepreneurs and business owners?
Hire only the best employees and do whatever you need to in order to close them and retain them. Your initial hires set the tone for the company and define the boundaries for success. Don't sweat small expenses that bring joy to your employees and show them appreciation.
What is your favorite business quote and why?
"If you're competitor-focused, you have to wait until there is a competitor doing something. Being customer-focused allows you to be more pioneering." Jeff Bezos. I'm a huge Bezos and Amazon fan. From the retail side to the Amazon Web Services team, we've seen their customer focus first hand. At Fort Mason Games, we find being customer focused allows us to stay head of the industry by great lengths. As we are innovating on experiences & technology and thinking about our customers, we find that we're so far ahead of anything in our industry we have to protype, test, and think about our designs so in depth because there are no competitors or other examples of the types of experiences we are building. Fort Mason Games builds for our customers, to deliver what they want before they even knew that's what they wanted.
What have been some of your achievements that you are most proud of? Why?
I'm most proud of launching our first game, with a social network underneath. It hasn't been done in mobile gaming and we're just scratching the surface of how Fort Mason Games is going to change the $70Billion mobile gaming industry. As we launch more titles, the elegance of our design will become more apparent and our users will get to have a continued relationship and identity that persists beyond just a single game.
Anything else additional you want to tell our readers?
Try out our game Confetti Casino for free at www.confetticasino.com or on Apple, Google, and Amazon app stores!