How do you gain the attention of your preferred audience in an era of stiff competition? The truth is, both new and existing business struggle to create a sustained buzz around their business. But it's not always difficult as it sounds, it starts with thinking like the consumer, creating an experience for them and ensuring your products align with their values.
We asked entrepreneurs and business owners how they break through the noise with their noise and here are insightful responses;
#1- Personalization and in-depth discussions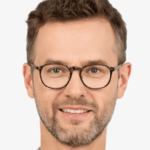 Companies now run mind-boggling amounts of screen time, marketing budgets, and A/B split evaluations. With so much noise in the industry, we've continually followed and adopted two basic concepts that have helped us organically grow our business and stand out. We've been hosting customer and prospect dinners for the past three years, where we handpick the guests and welcome them to an intimate night of deep conversation. Approximately 90% of the discussions revolve around the client/prospect and their personal lives, with the remaining 10% devoted to their company. We've hosted 150+ dinners for our business and on behalf of other businesses through leveraging dinners (both in-person and online). Have you ever squandered a free meal? We've also been using hyper-personalized outreach as a second approach. We deliver direct videos and voice messages to hyper-targeted businesses we want to collaborate with, rather than blasting a letter to the masses and spamming. People get hundreds of emails every day, and our video emails receive a 90% open and answer rate on average. We advocate using a hyper-personalized strategy if you interact with your tribe.
Thanks to Bram Jansen, vpnAlert!
---
#2- Becoming part of the noise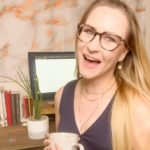 I've found that, especially working with social media advertisements, cutting through the noise doesn't really work- because everything is noise. I grab my ideal target's attention by shapeshifting my content into the type of noise that they're already engaging with. One of my best-performing ad campaigns featured a Facebook ad that looked like a post in Facebook Group asking for recommendations for wedding photographers. My clients are wedding photographers who tend to spend hours a day responding to these types of group posts, so they were already conditioned to stop scrolling when they saw my ad and engage with it in some way. And it worked.
Thanks to Brittany Michele Cole, Little Birdie Digital Agency!
---
#3- Sharing tales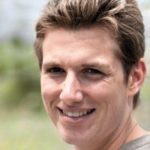 Customers and clients like to purchase from people they can trust, and telling a story, especially one based on personal experience, is a great way to stand out. I started the company and why our method works the way it does have been some of my best stories. As a result, my sales conversion rate is high: when customers inquire, they feel as if they already know me, so when we get on the phone, it feels more like meeting up with an old friend than cold selling.
Thanks to Tony Kelly, CameraGroove!
---
#4- Scour the negative reviews (and the positive ones, too)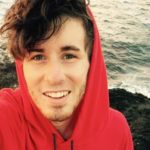 One of the best ways I've found to stand out as a business is to pay close attention to negative customer reviews on competitor sites. This shows you specific areas where those brands are failing to take advantage of their own customer base, and by improving your own business in those areas, you can take over that market share. By examining competitor weaknesses and then making those your own strengths, you'll stick out like crazy; plus, you'll be a refreshing change for the disappointed customers that left those negative reviews. Of course, you should take a look at the positive reviews as well, as these will always be pointing you in the right direction!
Thanks to David McHugh, My Mixify!
---
#5- Active Listening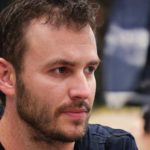 In my view, the most important way of breaking through the noise with your business is by listening. You do not talk while you listen. As a result, you do not add to the ongoing noise in your environment. Instead, you get to know what everybody is up to, as well as what they aren't up to. I would recommend, take notes if you hear people complaining about needs that aren't being met. The more these needs become more prevalent, the easier it will be to find a way for your organization to meet them or to collaborate with a like-minded company to do so. Take a moment to listen to what the clients are saying right now in their conversations.
Thanks to Michael Robinson, Security Expert!
---
#6- Believe that visual material is a winner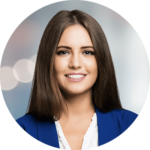 One tip on how to break through the noise with your business is to believe that visual material is a winner. To increase the likelihood of a brand message being heard and interpreted, it's critical to mix visual signals with brief bursts of detail. Visuals are stored at a rate of 60,000 times that of text. About 65% of people are visual learners, and marketers who use videos increase sales 49% faster than marketers who do not use videos. Brands may no longer depend only on words to communicate their message. Consumers must be willing to envision the goods or service in their daily life before making a purchase. Shoppers are 85 percent more likely to make a purchase after seeing a product video.
Thanks to Alina Clark, CocoDoc!
---
#7- Various ways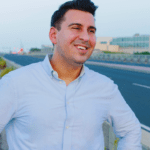 When our team at Herrman and Herrman PLLC is marketing our business, our goal is to be present in any potential client's mind by marketing through as many avenues as possible. We do this by marketing through sponsoring community events, marketing on local buses and billboards, advertising on local television channels, and marketing towards our communities on social media platforms.
Thanks to Eric Holguin, Herrman and Herrman PLLC!
---
#8- Communicate effectively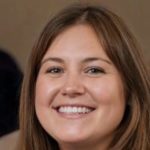 It's critical to be open to your customers and available when they need you on your path to demonstrating that you care. Don't be a shadowy company that no one hears from except when they buy your stuff. One way to do this is to have an online chat option. This, in my opinion, is a good way to easily communicate and respond to questions. A fast online chat with a company representative can go a long way in a pinch, but getting on the phone and talking things over is something fantastic to give. This is also a way to keep track of interactions and have them available at all times. Having people respond to inquiries through social media helps brands to communicate with customers quickly and easily. And, as they know, be the subject matter expert and market leader you are.
Thanks to Tammi Avallone, FiveBarks!
---
#8- Two ways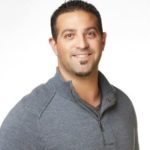 Give users a unique experience. If you want to stand out, you cannot just be the same as everybody. What is your USP? Make sure that you have something that your competitors don't have. More importantly, put your customers at the center. You can never go wrong with that. Target pain points. It's quite easy to sell products. What's more crucial is that you are solving a problem for your customers. Empathize with your customers and give them what they need through your product.
Thanks to Ian Sells, RebateKey!
---
#9- Through a mission statement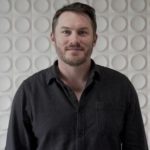 Readers will always be able to distinguish an honest and authentic news site from a run-of-the-mill mainstream site. The one thing that is different across every news site is their mission statement, which is a brief statement that describes why they do what they do. This statement is a company's opportunity to tell the world why they are unique and communicate the values that drive them. It's the main way through which Ecowatch breaks through the noise.
Thanks to Marc Lewis, EcoWatch!
---
#10- Determining the rightful influencers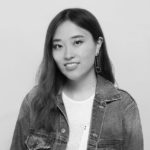 For our business, determining the rightful influencers help us in breaking through the noise. We employ people who do not only use our brand to fulfill the payments or agreements we drew. But because they love and enjoy its benefits. They can share them with the loyal people who follow them, with the genuine effects of our products showing. It does not matter if you a thousand or a million followers. What we look for is the relationship these influencers establish with their audience. What comes with this relationship is the trust between these people. If we show their followers that authentic mutual benefits are happening beyond the paid partnership, it is then how we produce more possible clients in the future.
Thanks to Isabella Zhou, Trustana!
---
#11- Having a substantial business vision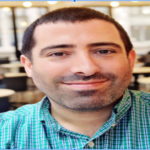 To stand out in this crowded business world today, you (and your business) need to add value to the market or at least have a reason to stand out in the field. Through having a clear, substantial vision helps to answer the most important questions; Why customers should believe in and trust your service or product? and How? what values your business will add to the industry? and also answer why are you establishing this new business in the first place? Most importantly in the business environment, you have to implement these values into the employees' souls and minds and translate them into actions where customers and prospects witness you through consistent marketing strategy.
Thanks to Jeremy Goldman, FUTUREPROOF!
---
#12- Building experiences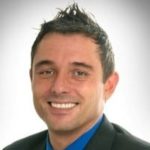 Better isn't better, different is better. We have two ears and one mouth, meaning we can listen twice as much as we need to speak. I don't listen to the noise, I listen intently to my clients and build experiences for them that are different not better. Experiences that align with their values and fulfill their wants on a personal level. By offering something different, I stand out and the noise doesn't affect me.
Thanks to Harvey Raybould, Freedom Via Property!
---
#13- Focusing on the silence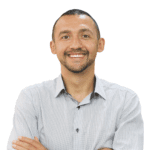 My main strategy is to pay attention to something that my competitors ignore or spend less time on. It's hard to compete with big brands that have trust, authority, and expertise. I don't try to outrank them or copy their products. I provide the noise where silence exists. For example, many brands think that LinkedIn is the place for serious discussions. No way. I get high engagement with jokes and sharing something unexpected. When everyone does totally the same thing then customers avoid such content. It's boring. Stand out from the rest and surprise others by testing different formats.
Thanks to Anatolii Ulitovskyi, SEOtools.TV!
---
#14- Incorporating the cultural touchpoints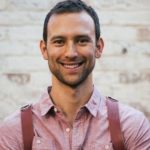 I have been an entrepreneur for the past five years. In my opinion, the best tip to break the noise with your business is to incorporate the cultural touchpoints in your product and marketing schemes that play a significant role in the lives of the customers. Cultural touchpoints include music, food, sports, outdoors, tech, fashion, etc. For doing this effectively it is very important to know the niche of your target customers to understand the culture better.
Thanks to Mark Condon, Shoktkit.com!
---
#15- Following the consumer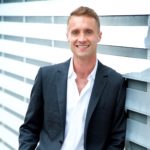 Follow your consumer at an intimate level — what makes them tick, their interests, their pain points, their preferences. Go narrow and deep on your value proposition and deliver it in an unforgettable way that far exceeds the alternatives. Once you've dialed all of this in, share it with the world and strive for impact followed by repetition. It's human nature to get caught up in textbook strategies with an institutional marketer mindset. People relate to people; the market responds to what's relatable. Keep it simple. Think like a human. It's often the easiest way to break through a noisy marketplace.  When launching my company, I as a consumer wanted access to great homes in beautiful locations and radical consistency. I felt like others wanted the same, yet there wasn't a product of its kind available, so we created it. By thinking like a consumer, it guided the way to creating what is now D. Alexander: homes designed for live, play and work — with consistency from home to home.
Thanks to Alex Allison, D. Alexander Capital!
---
How do you break through the noise with your business? Tell us in the comments below. Don't forget to join our #IamCEO Community.