Understanding what industry stands a chance to succeed in the future is helpful in making investment decisions. No one wants their hard work to go down in the name of a shoddy investment. Technology has proved to have a great driver of the rise of 'future industries' and those that were previously seen to be tech-proof.
Here's the list of industries with the most optimistic future as suggested by entrepreneurs.
#1- Network marketing is one such industry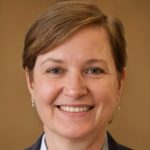 Facts, not feelings, are the fuel that keeps businesses moving forward. For this reason, it is only after experiencing a failure that we can confidently predict the future success of an enterprise. More than ever, every industry is dealing with a major setback. As a result, it's appropriate to have faith in sectors that have already recovered from the pandemic. Network marketing is one such industry that relies only on acquiring new customers. Being able to attract new clients is essential to your business's success.
Thanks to Hannah Dworkin, USScrapYard!
---
#2- Healthcare is one of the most profitable industries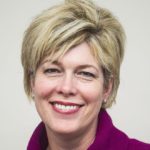 Healthcare is one of the most profitable industries on the planet. There will always be a lucrative industry dedicated to sustaining and promoting human health as long as humans exist. In light of the COVID-19 pandemic, it is more important than ever to devote more resources to the development of vaccinations and other methods of protecting humans from viruses like this.
Thanks to Cindy Corpis, SearchPeopleFree.net!
---
#3- The tourism sector will never die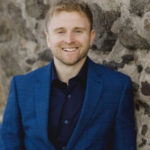 People love to travel  & in tourism, our business is about helping people make new extraordinary memories with great travel adventures. The potential for this sector to keep growing remains optimistic & the future remains bright for travel & tourism businesses. During the recent recession, we witnessed new interest in domestic tourism as students & the unemployed turned their homes into tourism guest houses, many also worked as independent tour & travel guides.
Thanks to Struan Baird, Luxury Ireland Tours!
---
#4- Eco-conscious Industry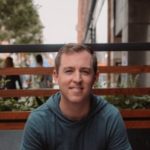 Sustainable products and services are slowly coming into the spotlight and they're all set to take center stage. The acceleration of environmental problems has led to the search for sustainable solutions and alternatives, across all sectors. Entrepreneurs who can spur innovation and offer solutions to these long-standing problems will have an edge over others and be a part of a fast-growing industry.
Thanks to Chris Roth, Highline Wellness!
#5- The renewable energy industry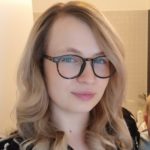 The industry with the most optimistic future is the renewable energy industry. The world is moving away from fossil fuels & towards cleaner, renewable sources of energy, such as solar & wind power. The demand for renewable energy is only going to increase in the coming years, as countries around the world commit to reducing their carbon footprints. The renewable energy industry is also creating thousands of new jobs, as more and more people are needed to design, build, and maintain solar panels and wind turbines.
Thanks to Lisa Dietrich, RemoteCanteen!
---
#6- The fintech industry is fairly established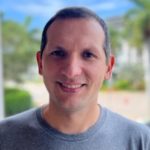 With everything from shopping and jobs to remittances migrating online, the fintech industry is actively gaining popularity. Although fintech is fairly established, it still has a lot of potential to tap into & new areas to explore. Digital transactions are now moving beyond B2C transactions & venturing into B2B, P2P, cross-border remittances, & more. Besides the digital boom cannot be sustained without the fintech industry. It's only natural for it to grow alongside the internet and smartphones with the influential Millennials and Gen Z
Thanks to Igal Rubinshtein, Home Essentials Direct!
---
#7- Mental health and wellness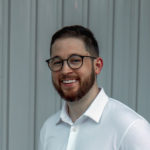 Millennials & Gen Z care far more about their mental health than any of the previous generations did. They understand the intricate connection between a healthy state of mind & excellence in the workplace. This is why mental health facilities & innovations may undergo a sharp growth in the coming years. Whether it is therapy, support groups, or other healing modalities, this niche is garnering the attention it should and will continue to grow and provide creative solutions to those who need it.
Thanks to Marc Roca, 4WD Life!
---
#8-  IT industry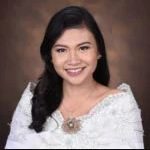 The industry with the most optimistic future is the IT industry. As a Marketer, I saw that this industry will have the most positive impacts in the near future. This industry helps us to also innovate in the business & other industries. The IT industry is made up of a wide range of sectors, such as software development, hardware manufacturing, and telecommunications. I believe that industries that are most optimistic about the future are those that use technology to create new products & services and it is the IT industry.
Thanks to Alexa Justine Callada, Kostex Garage Repair!
---
#9- The translation industry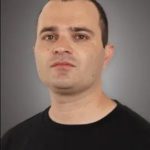 Despite the issues in the translation industry, I'm optimistic about it due to its continual market growth & how it will still be an integral part of any business wishing to expand globally. Many translators believe that they will be replaced by machine translation & AI. It's facing a new wave of technology that will enhance the productivity of translators. Translation technology will become more advanced & integrate into software, tools, & devices, making it more accessible to billions of non-English speakers worldwide.
Thanks to Ofer Tirosh, Tomedes Translation Company!
---
#10- The gaming industry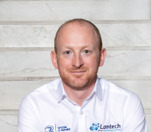 The gaming industry has one of the most optimistic futures in my opinion. With the consistent rise in technological improvements, new games are now better than ever. From better graphics to impressive gameplay, there are so many games available to purchase. The constant developments are only improving, and the popularity of gaming is only increasing. As a result of this, I can see gaming having a very successful future.
Thanks to Peter Strahan, Lantech!
---
#11- Digital marketing has opened many doors for businesses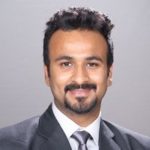 Digital marketing: It's used everywhere and by everyone, whether you belong to pharmaceutical, real estate or cyber security, etc. Digital marketing is a vast field where technologies & tools are ever-changing, & one has the opportunity to learn many skills. Digital marketing lets businesses connect with their potential consumers, eliminating the barriers of space, time, and location. Digital marketing has opened many doors for businesses to earn higher revenues and have a name in the international market.
Thanks to Rahul Vij, WebSpero Solutions!
---
#12-  AI: The real future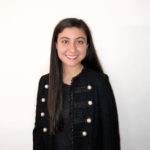 By 2030, everything will be controlled by highly efficient computers, and all human behavior will be actively supported by digital systems controlled by artificial intelligence. AI-powered systems have already come into use in different sectors of a country. AI and Machine Learning (M.L.) have taken over traditional computing methods, changing how many industries perform & conduct their day-to-day operations. The digital transformation and adoption of AI technologies by industries have given rise to new advancements to solve and optimize many core challenges in the IT industry.
Thanks to Zarina Bahadur, 123 Baby Box!
---
#13- The technology industry has great leadership qualities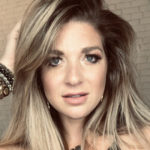 The next decade 2020 – 2030 will be the decade of the technology industry, and some experts have created TECHADE. Smart or self-driving cars, IoT devices, smart homes, medical chip implants, bots, and robots will support you. That is, everything is connected to the internet and the cloud. For example, artificial intelligence alone is estimated to open $ 15 trillion in market opportunities rapidly over the next decade.
Thanks to Erin LaCkore, LaCkore Couture!
---
#14- Cybersecurity in healthcare is the industry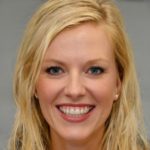 Cybersecurity in healthcare is the industry having the most optimistic future. Security is the new electricity in healthcare as of the growing cybersecurity menaces & HIPAA infraction penalties. But this is the scariest growth, generating new opportunities for tech companies to safeguard healthcare & patient providers from the invisible but all too real threat of a data infringement. The innovation required to address these demands is what encourages everyone about this industry's future.
Thanks to Madilyn Hill, Truepersonfinder!
---
#15- The legal industry has the most optimistic future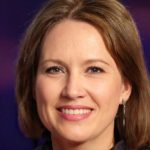 The legal industry has the most optimistic future because legal professionals have to look forward to the coming years. The tech explosion in the legal industry has accelerated a revolution in accessibility & data storage. From a lawyer's fees to the terabytes of case law, public documents, & legal codes, data should be highly accessible & organizable. The robust toward paperless & the creation of legal databases has made it more hassle-free than ever to find whatever data you require for a particular case.
Thanks to Maria Saenz, FastTitleLoans!
---
#16- The most optimistic future is the renewable energy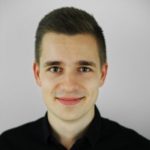 The industry with the most optimistic future is the renewable energy industry. This is because, as our fossil fuel resources dwindle, there will be an ever-increasing demand for cleaner and more sustainable forms of energy. Wind and solar power are two of the most promising renewable energy sources, and both are expected to grow rapidly in the coming years. With government support and continued technological innovation, the renewable energy industry is poised for rapid growth in the coming years.
Thanks to Max Benz, BankingGeek!
---
#17- Influencers are back in the industry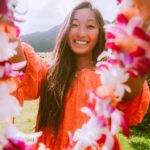 Influencers are back and the industry has a very optimistic future! With the advancement of Instagram, the surge of TikTok, and the continued success of Facebook, social media has proven to be a worthwhile venture that isn't going anywhere. Brands can benefit from influencers and influencers are needed to pump out worthwhile content that casual viewers can follow, enjoy, and learn from. The influencer seemed to take a backseat for a short while, but they are back and they aren't going anywhere!
Thanks to Danielle Hu, The Wanderlover!
---
#18- The data science industry will have great demand in the future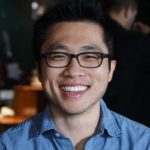 It will create many new jobs as the world will revolve around data. Systems and devices are going to become data reliant heavily. Every industry, regardless of its technological maturity, will have to start making data-based decisions. Technological advancements & innovations will become an integral company goal. Data professionals will act as catalysts and help with the same. This will lead to radical reengineering of processes and better big data management.
Thanks to Yang Zhang, Plasmic!
---
#19- Automotive development & repair is an industry on the rise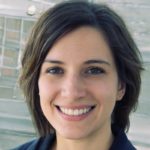 Automotive development and repair is an industry on the rise and fast track to recovery. It has an optimistic future, having grown drastically compared to 2020. The growth of auto maintenance & production franchises has largely contributed to this economic-proof industry's growth. Cars are now built sustainably, & better. Driverless & electronic vehicles are being developed for private use by companies such as Tesla, as individuals show their commitment to leaving a cleaner and fairer world for the new generations.
Thanks to Sara Graves, USTitleLoans!
---
#20- IT industry will have the most optimistic future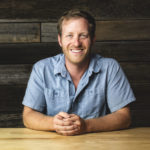 I think the IT industry will have the most optimistic future because of the increased demand for automation, technological advancement, and digitalization. It will not only create the demand for IT but will create many job opportunities and innovation in this industry will be tenfold. Many companies now seem to be integrating different IT solutions in their organization due to the Hybrid Work models which will ultimately give major leads to the IT industry in the future as well.
Thanks to John Webber, Carved!
---
#21- Positive future for the hemp industry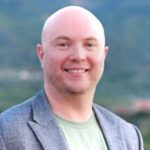 As a leader, I foresee a very positive future for the hemp industry. In recent years, misconceptions surrounding marijuana products have been dispelled. More people are experimenting with marijuana-based products & are satisfied with the wellness benefits. This satisfaction led to a record $24 billion dollars in sales for 2021. Cannabis sales increased by about 40%. Due to the current upwards trend & the increasing acceptance of marijuana products by people of all ages, this industry has a highly optimistic future.
Thanks to Ian Kelly, NuLeaf Naturals!
---
#22- Biotechnology has been at the forefront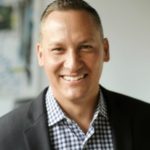 Biotechnology has been at the forefront of our collective conversations in the past two years, relatively ignored by the public in pre-pandemic times. Though the pandemic will become a part of our history at some point, the attention on biotechnology and extra funding pumped into the industry is here to stay.  Those looking to get into biotech as employees, investors, or entrepreneurs will have plenty of opportunities in the coming years.
Thanks to James Diel, Textel!
---
#23- The big data industry will rise to prominence in the future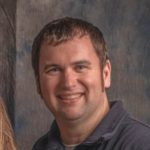 Organizations across many industries currently generate massive amounts of data that must be actively examined to unearth decision-making information & actionable insights to address a pain point or accomplish corporate goals. In the future, when analysis & big data's relevancy are no longer limited to large-scale corporations, with even micro-businesses harnessing it, there will be greater demand for employees with data science skills.
Thanks to David Wurst, WebCitz!
---
#24- The pet product industry has a bright future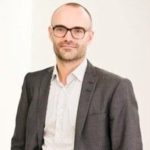 The CBD-related pet product industry has a bright future. In 2020, sales reached $426 million, whereas they were expected to reach $629 million in 2021 according to the Brightfield Group. They also predict that by 2025, sales could reach $1.1 billion. This is an industry that is continuing to expand. The customers are becoming more educated, and scientific discovery leads to better products, and through word-of-mouth marketing, the industry will continue to grow by leaps and bounds.
Thanks to Christian Kjaer, ElleVet Sciences!
---
#25- Digital marketing is the industry with the most potential future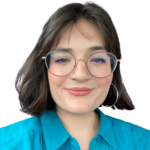 Digital marketing is the industry with the most potential and optimistic future. Technology has advanced further than we ever could have dreamed, and digital marketing has advanced with it. 30 years ago, cell phones were rare & exclusive, whereas now they're a necessity. Cell phone apps like Twitter, Tiktok, Snapchat & Youtube created new avenues of marketing for non-digital companies to expand into. Companies like Online Optimism, which started in 2012 when Snapchat & Youtube were in their prime, allow non-digital & digital companies alike to enter into the online marketing realm.
Thanks to Piper Loehrke, Online Optimism!
---
#26- The SaaS industry has a very bright future ahead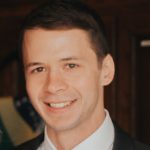 The SaaS industry has a bright future ahead as entrepreneurs, remote workers, and team members look for software that helps them succeed in their work. There's an infinite opportunity for SaaS companies to put their stake in the ground and figure out a way to make a difference in another person's life. An even bigger reason why the SaaS industry has an optimistic future is how accessible the tools are for anyone to get into the SaaS industry.
Thanks to Ben Bozzay, Techlockdown!
---
#27- Credit and lending have the most optimistic future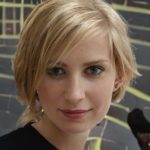 There is an increase of credit lending apps available to the ordinary person; This may take shape in the form of microloans that can be issued by anyone with the capital to spare, while the app will act as an intermediary between the lender & borrower. The effect will be that many people can qualify for loans that generally would not be able to and at lower interest. Instead of going to the banks, many borrowers will use these lending apps for credit without a long process & with lower interest rates.
Thanks to Tracy Acker, GetPaydayLoan!
---
#28- Online businesses that utilize digital marketing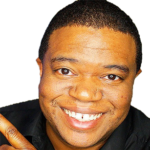 I think there are many industries that have an optimistic future, but one of them, without a doubt, is online businesses that utilize digital marketing. Digital marketing 100% continues to grow and expand, and has a big future ahead, as more and more entrepreneurs use it to launch small businesses and projects. Digital data is everywhere, and digital marketing is therefore the most reliable way of reaching an audience, and I believe this is only going to grow.
Thanks to Chris Myles, Golf Cart Go!
---
#29- The most optimistic future is the streaming industry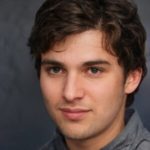 In my personal opinion, I believe one of the industries with the most optimistic future is the streaming industry. I've seen firsthand how much the industry has grown over time with the increase of streaming platforms. It started with Youtube, then came Twitch, and now there are so many social media platforms that have a facet of streaming, from Instagram live to Tiktok lives. Streaming is only growing more and more accessible and has a very bright future.
Thanks to Anthony Quint, Get On Stream!
---
#30- Fast-growing industry to consider is the cybersecurity industry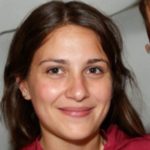 Many industries have declined in growth over the past years. But, some have also thrived and shown great promise. If you are looking for an industry to invest in, as a founder, one fast-growing industry to consider is the cybersecurity industry. With the rise of digital workplaces and the increase in cyber-attacks and crimes, cybersecurity has become more crucial than ever for businesses. With this, the demand for and growth of cybersecurity is projected to increase significantly over the coming years.
Thanks to April Maccario, Ask April!
---
What industry is that have the most optimist future? Tell us in the comments below. Don't forget to join our #IamCEO Community.