Is your industry ready for a change? The decision on which industry one should venture in is often determined by factors such as advancement in technology and availability of capital. The prevailing trends may favor some industries while others prove to be more profitable over time.
We asked entrepreneurs and business owners about the industries that are ripe for disruption and here are the response;
#1- Artificial intelligence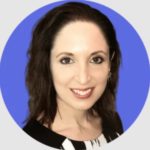 As a recruiter, I'm noticing that AI and machine learning have become exceedingly common in the hiring process, besides other areas of life. And with the way it's evolving, there's unimaginable room for growth and creativity. Not only are Artificial Intelligence and machine learning disruptive for other industries, but there's room for disruption in this industry itself. As these technologies become more complex and sophisticated, original ideas will keep becoming obsolete with newer innovations taking their place.
Thanks to Anjela Mangrum, Mangrum Career Solutions!
---
#2- eCommerce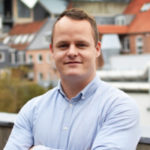 The eCommerce sector is one of many that could use some positive disruption. With more and more people using eCommerce stores and websites to purchase their needs, it would be great if there were some changes, trends, and discoveries that could help improve the entire customer experience of people who shop and buy online. Disruptions that would help make eCommerce shopping more personal, appealing, and tailored to the customers' needs will help companies provide a more effective customer-centric customer experience.
Thanks to Simon Elkjaer, avXperten!
---
#3- Healthcare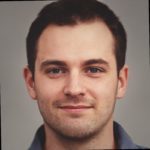 Since healthcare providers have historically focused on treating people with medical problems, there's been limited innovation regarding how medical care is delivered and paid for. With new technology such as blockchain and AI, however, there's now a way to provide better-quality care without spending more on equipment or personnel costs. If you need further elaboration, please reach me through my email. We can also connect on LinkedIn.
Thanks to Kelvin Stewart, USBadCreditLoans!
---
#4- Mobile gaming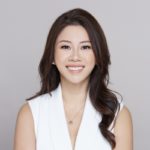 Mobile gaming is an industry that is ripe for disruption. The current model of mobile gaming is based on a pay-to-win model, where gamers are encouraged to spend money on in-game purchases in order to progress. This pay-to-win model is unsustainable. In addition, the current business model relies heavily on microtransactions, which are often seen as unfair and predatory. As a result, there is a growing movement of gamers who are demanding a more fair and sustainable business model for mobile gaming.
Thanks to Harriet Chan, CocoFinder!
---
#5- Copywriting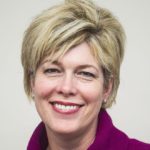 For many years, websites could only have copies and material written by humans. Technology has altered the playing field for the copywriting sector recently. It is now practically difficult to distinguish between material written by a machine and human authors because of advancements in AI and technology. Cannabis The marijuana market is expanding as more and more states start to legalize it for recreational use. Many of these cutting-edge businesses are utilizing the power of technology to innovate.
Thanks to Cindy Corpis, SearchPeopleFree!
---
#6- Delivery service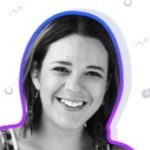 Delivery services have become really popular in the last two years. In the wake of the pandemic, many people started using online delivery for the first time. As a result, delivery start-ups witnessed a huge surge and were forced to adapt to emerging trends. Contactless delivery, autonomous delivery, and delivery through drones are getting highly popular. As we head closer to 2023, this disruption is set to continue and make things more convenient for customers.
Thanks to Chelsea Cohen, SoStocked!
---
#7- Legal profession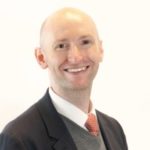 The legal profession is ripe for disruption. Clients who pay for legal services are familiar with the billable hour. Hiring an attorney is like ordering the fish at market price, but you won't know what it costs until you've eaten it. The subscription model is starting to make waves. Clients will know exactly what they are paying an attorney each month, and exactly what they get in return. Attorneys will be incentivized to modernize their practice to make it more efficient allowing them to scale their business and earn more than with the billable hour while making per-client fees more affordable.
Thanks to Mathew Kerbis, Law Subscribed!
---
#8- Metaverse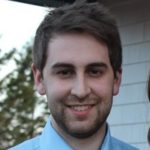 The metaverse is almost guaranteed to be a major disruptor in the coming years. With massive companies like Meta, Nvidia, Roblox, and so many more focusing on the metaverse, it is inevitable that it will have a profound effect on the way we live and work. I believe everything from gaming to advertising to digital ownership will dramatically change because of the metaverse. I think we are still in the early days of the metaverse and it is hard to predict exactly how it will unfold, but I am very excited to see how it all plays out.
Thanks to Cody Arsenault, Cody Arsenault!
---
#9- Banking and Cannabis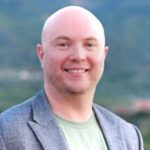 The banking and cannabis industries are ripe for disruption. For a long time, banking has been one of the most stable industries in the world, which makes it ideally suited for disruption. A decade ago, online banks were a far-fetched idea but now, it's a reality. . Similarly, with the cannabis legalization drive spreading across the US, the cannabis industry continues to expand. With more and more people becoming receptive to the medicinal effects of cannabis, the industry is growing by leaps and bounds every year.
Thanks to Ian Kelly, NuLeaf Naturals!
---
#10- Communications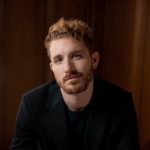 Technology is always shifting towards the next best thing and disruption is a common factor these days. However, startups now have the opportunity to disrupt quicker than largescale companies. Especially in the communications industry, there's a lot of potential to disrupt in terms of the customer experience (CX) economy. People want hyper-personalized content, connectivity, and a frictionless CX. Effective CX strategies are sure to welcome innovative disruptions.
Thanks to Matias Rodsevich, PRLab!
---
#11- Logistics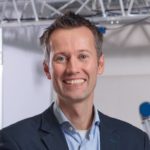 Robotics and automation in logistics are already a hot topic of disruption, however, innovative disruptions are always welcomed to continuously improve performance and efficiency. In the warehousing sector, the pressing labor shortage is creating new opportunities for disrupting end-to-end logistics. Disruption is particularly welcomed so that we can find new ways to improve performance and enhance workplace conditions for warehouse employees. Disruptive solutions in the truest sense can aid logistics in delivering on customer expectations, as well as help improve employee wellbeing.
Thanks to Heico Sandee, Smart Robotics!
---
#12- Human resources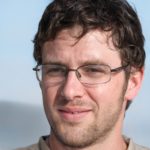 I think the HR and recruitment industry is currently ripe for disruption. The disturbance is mainly due to technical advancements in AI because now, we have intelligent chatbots for customer service. These bots can collect resumes from the candidates, ask about their experiences, and schedule interviews. These modern technologies push the boundaries even further and encourage HR representatives to adopt new methods, further disrupting and revolutionizing the industry.
Thanks to David Lee, Neutypechic!
---
#13- Tourism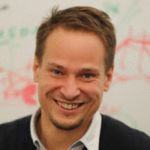 I foresee that the rising scope of AI-based solutions will disrupt some tourism-related services. For example, let's consider tour guides. Is this profession really disruption-proof when almost all of us have smartphones with maps and many different city guide apps in our pockets? Look how many museums and other touristic places offer audio-guides, which in fact are very simple devices. I think it's only a matter of time until technology
will displace regular guides.
Thanks to Rafal Mlodzki, Passport Photo Online!
---
#14- Data storage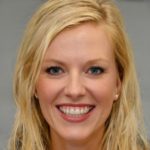 It is a crucial part of the IT infrastructure, and the global data storage industry is blowing up. The data storage startups have only propelled expansion and innovation in the industry. The brand-new types of technology will unlock solutions to growing data storage and cybersecurity in the coming years. It will affect data storage across all the user devices, including the cloud. In the IT field, more precisely, data storage continues to grow swiftly, and cloud solutions will take the industry to the next level.
Thanks to Madilyn Hill, Truepersonfinder!
---
#15- Jewelry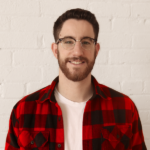 Interestingly, the jewelry industry is ripe for disruption. Wholesale jewelers have made it possible for consumers to access high-end diamonds and jewelry at far lower prices than traditional jewelry stores. Big companies are gradually losing their firm grip on expensive products. Furthermore, wholesalers now have websites, so a simple search for wholesale jewelry merchandisers will get you comparisons for the best prices online. For all of the various reasons above, the jewelry industry is most certainly on the brink of disruption.
Thanks to Dan Gray, Kotn Supply!
---
#16- Travel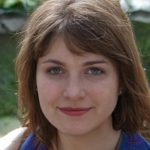 Travel agencies on the main street have been displaced by online travel agencies. Airbnb revolutionized the hotel sector when it was founded. There will still be changes in this area, however, When it comes to making use of big data and digital marketing, the hospitality industry is years behind the curve. The way we plan our vacations could be completely transformed by virtual reality. The current fad is for authentic encounters and environmentally friendly travel.
Thanks to Leslie Radka, GreatPeopleSearch!
---
#17- Real estate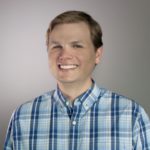 The real estate industry is saturated with innovative software with one major exception: mapping. Until recently, GIS technology has been incredibly difficult to use, so it was reserved for engineers. Meanwhile, realtors acquiring and marketing properties, researching properties, and creating databases of properties have had to rely on disparate technologies and low-tech solutions. This technology gap has been a felt need in the real estate market. That is, until recently. MapRight has introduced a new industry of software by making GIS accessible to over 8,000 real estate professionals.
Thanks to Steve Roberson, MapRight!
---
#18- Health and wellness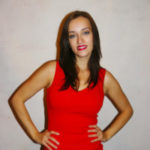 The recent innovations in digital technology have allowed numerous industries to revamp their processes and achieve greater success. One of the industries that are sitting at the zenith of this revolution is health and wellness. It is expected that in the coming few years, this market will achieve exponential growth in profitability. This industry is exploding due to the rise of startups in health. Combined with emerging technologies these steps have immensely accelerated this growth.
Thanks to Susan Melony, Cool Stuff!
---
#19- Beauty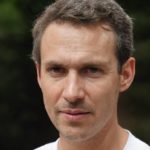 A change is necessary for some industries to succeed because staying the same can never be a bridge to growth. As a business owner, I believe the beauty industry is ready for change. Since the beauty industry is such a huge one, I am certain that it is continuing to expand today. As consumers look for cruelty-free products, green beauty is a genuine phenomenon today. To keep up with changing consumer demands, the beauty business must adapt to these advancements.
Thanks to Yukee Will, Everwallpaper!
---
#20- Machine learning and artificial intelligence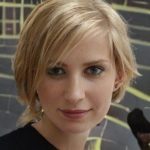 It takes someone looking at an industry from a new angle, then leaping forward and innovating dramatically. People believe that technology is to blame for radical innovation, but the reality is quite the opposite: because the culture surrounding technology is one of ultra-rapid improvement. However, AI and machine learning are merely tools for innovation. AI and ML are solving larger problems than humanity has ever faced, and when applied to entrenched systems, they can wield massive change.
Thanks to Tracy Acker, GetPaydayLoan!
---
#21- Home security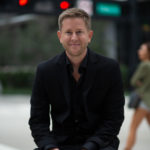 I believe that the home security industry is ripe for disruption. This is mainly because of their traditional way of operating. The companies in this industry just go to a house and install their cameras and some sensors. Then charge a massive monthly fee. Many startups have recently been formed that provide complete home automation services, which already include security. These companies can dominate the market if they offer competitive prices and transparency in their business operations.
Thanks to Scott Keever, Scott Keever SEO!
---
#22- Food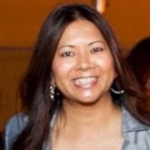 The food industry is ripe for disruption right now. With global warming on the rise, crop production has also decreased in multiple parts of the world. If this continues, there may even be a food shortage, resulting in famine and global distress. So, scientists, entrepreneurs, and investors must tap into the food industry and disrupt it, finding ways to improve crops and make them survive climate change. What's more, is that they should develop ways to produce lab-grown food on a large scale to cater to the rising demand and solve the food shortage problem.
Thanks to Rowena Kelley, Riskified!
---
#23- Agriculture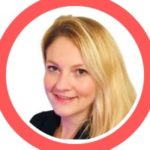 I believe the agricultural sector is ripe for disruption with the development of various genetically modified crops. This can help tackle the rising problem of world hunger, which needs immediate attention. That's because agricultural lands are consistently becoming barren due to improper care. Due to this, the ground ends up being used for urbanization. It creates the perfect environment for innovation through the introduction of new technologies and hybrid plant species that are viable in harsh conditions. This can help tackle new issues arising due to climate change.
Thanks to Janet Patterson, Highway Title Loans!
---
#24- Fashion and beauty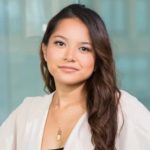 Being a quality controller in a business that's inclined toward the beauty and fashion industry, I admit that this industry is the most ripe for disruption. Customers in this type of commerce often change styles, tastes, and fashion and it is commonly related to 'what's new'. Revising products, changing contents, and even producing new items is hard especially when a certain product is on-trend. This makes it ripe for disruption and it is indeed risky but as long as it can keep up with the customer's preferences, it will continue its system as it is.
Thanks to Christna Stewart, Cicinia!
---
#25- Automation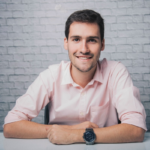 The automotive industry is ripe for disruption because it is an industry that is very slow to change and has been resistant to new technology. However, there are a number of new companies that are coming up with new technologies that could potentially disrupt the automotive industry. One such company is Tesla, which is developing electric cars that are much more efficient than traditional gasoline-powered cars. Tesla is just one company that is coming up with new technologies that could disrupt the industry.
Thanks to James Jason, Notta AI!
---
#26- Education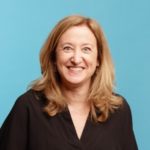 The education system has been slow to change, but there are many startups working on innovative solutions to improve it. From online courses to adaptive learning software, there are plenty of opportunities for disruption in education. Education is being redefined, and as a result, the world is open to embracing more innovative and flexible solutions to bridge the gap between the fast-paced industry and the knowledge and skills required to serve its needs.
Thanks to Linda Shaffer, Checkr!
---
#27- Customer service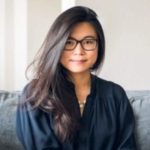 I believe one industry that is ripe for disruption is customer service. With the fallout from the pandemic still happening in front of our eyes, stellar customer service has suffered the most with long waiting times, complicated customer service procedures in place for brands and companies, and talking to a faceless person for the most part and trusting them. With the widespread use of AI. I believe you can change the game by providing personalized customer service every single time, in a way that's never been done before.
Thanks to Alice Li, First Day!
---
#28- Digital marketing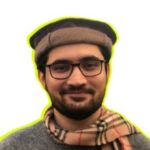 Digital marketing still has a great potential for disruption. Most people would think otherwise, and rightly so. It is true that as things stand now, digital marketing is a highly saturated and competitive space. In fact, I suspect that a good percentage of marketing companies are not turning out a profit. But things are going to change in the next few years. With the fast growth of Web 3 and the metaverse, a whole new world is being opened up for marketing – one that we haven't even scratched the surface of. It's going to be exciting to see how this plays out.
Thanks to Dawood Khan, Pixelied!
---
#29- Transportation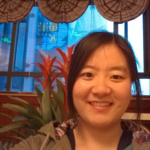 The transportation business is ripe for disruption because it is dominated by a few big firms, has stringent entry barriers, and is inefficient. Ride-sharing apps are already disrupting the sector through new technology. As new technologies continue to develop, we can anticipate even more disruption in the transportation business. This will create fresh opportunities for people bold enough to seize them.
Thanks to Kate Zhang, Kate Backdrop!
---
#30- Hospitality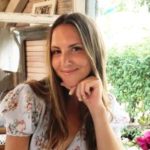 The industries that are ripe for disruption include the hospitality industry and administrative positions like office assistants. The pandemic has made this reality even more ripe. Travel agents, while still used amongst high-earners, are being replaced by digital resources and blogs. Additionally, office assistants are being disrupted by the ability to organize and manage paperwork through secure software systems. These technologies can typically work at a pace quicker than office assistants.
Thanks to Grace Baena, Kaiyo!
---
What industries are ripe for disruption? Tell us in the comments below. Don't forget to join our #IamCEO Community.